"Baby, we will have a floral diamond chandelier; and candelabras all around; a crystal fountain at the center, spilling over the aisle with Goût de Diamants, over which you, my love, will be ferried to me, waiting with a million dollar ring to seal the deal!"   
This is what your groom-to-be is supposed to tell you, right? If you are feeling sorry for yourself, you must know that this level of extravagance is not the norm—unless you are a celebrity.
Even Disney princesses covet celebrity weddings, with their happily-ever-after love stories that the media splashes everywhere. Little girls in pink around the globe dream of becoming a princess someday and playing wedding like a celebrity does, imagining extraordinary locations and lavish gowns that will surely catch the eye of paparazzi! These kids have grown up to be us, women who gather around the TV screens with popcorn and coke to watch Prince William and Kate Middleton's live our fantasies through their fairy tale romance.
---
Suggested read: 20 most outrageous celebrity engagement rings
---
Since celebrity weddings are such an obsession—with over-the-top dresses, rings, cakes and the glamour and glitz of the guests themselves—we have dressed up a line-up of 20 of the most expensive celebrity weddings. Happy Dreaming!
1. Prince Charles & Lady Diana, $110 million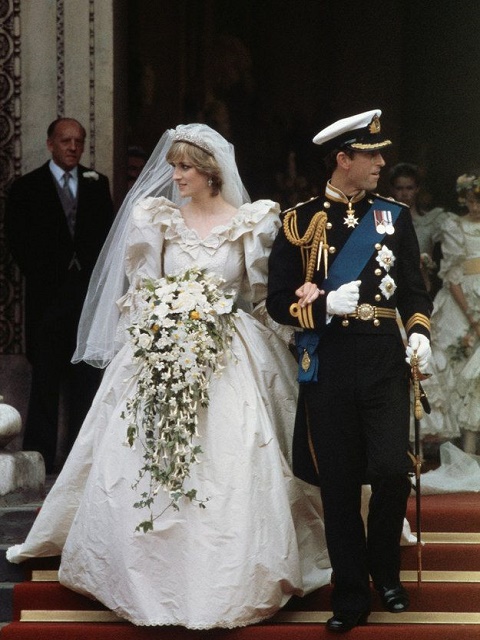 Image source: Pinterest
This one, between the second to the throne of England and his bride-to-be, is a perfect 'prince charming sweeping the ordinary Cinderella of her feet' example in reality. The lavishness of the wedding can be well understood by the fact that the History channel still broadcasts the bash with all of its luxurious details! A $110 million royal wedding in 1981 with 30 cakes and around 3000 people invited to the celebrations! Woah!
However, the fairy tale didn't conform to the happy-ever-after. They infamously divorced in 1996 and the 'people's princess' died a tragic death in a car accident while being chased by the paparazzi!
2. Vanisha Mittal & Amit Bhatia, $78 million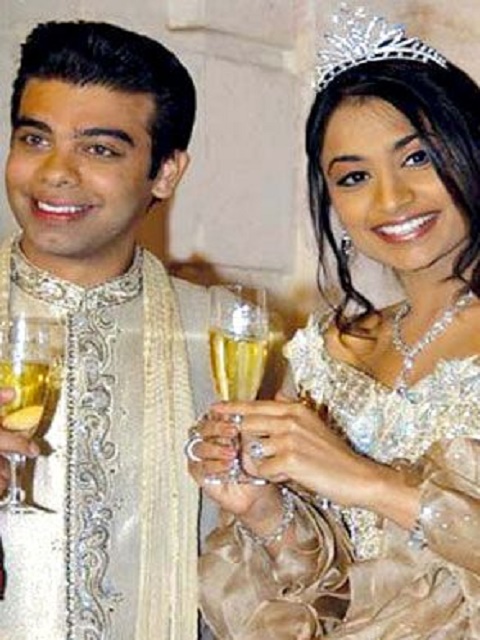 Image source: Pinterest
Second on this list of the most expensive celebrity weddings is the wedding of Amit Bhatia, a UK based businessman of Indian origin, and Vanisha Mittal, daughter of a leading steel industrialist in Europe. The wedding and after party—both hosted at the Palace of Versailles— witnessed some of the biggest celebrities as guests. Quite obviously, the security was in place for one whole week! The couple had brought in famous chefs from different countries for the exquisite platters and even arranged for Kylie Minogue to perform at the reception!
3. Sheikh Mohammed bin Zayed Al Nahyan & Princess Salama, $45 million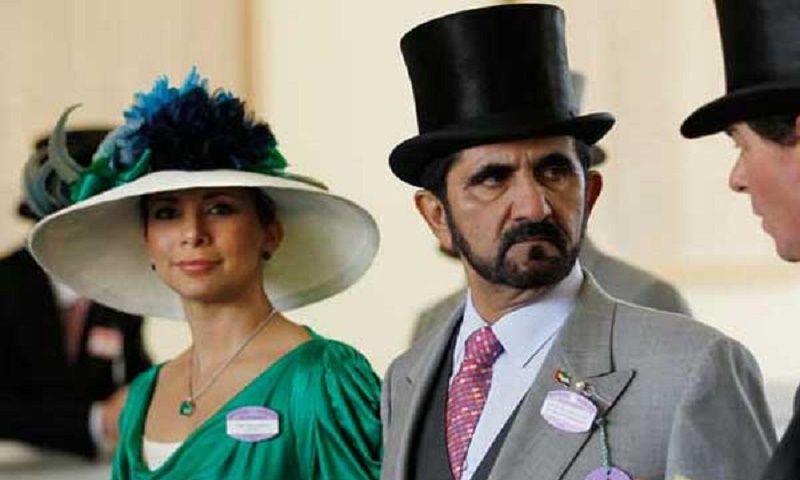 Image source: Pinterest
The present crown prince of Abu Dhabi, Sheikh Mohammed bin Zayed Al Nahyan, and Shaikha Salama bint Hamdan got married in 1981 in one of the most luxurious wedding ever witnessed by history. A stadium with a capacity of 20k was built only for this ceremony. Twenty camels were adorned with jewels for this event. However, this wedding was a class apart as the bride and groom rode on horseback distributing food and other necessities to people in different towns of Abu Dhabi.
4. Prince William and Kate Middleton, $34 million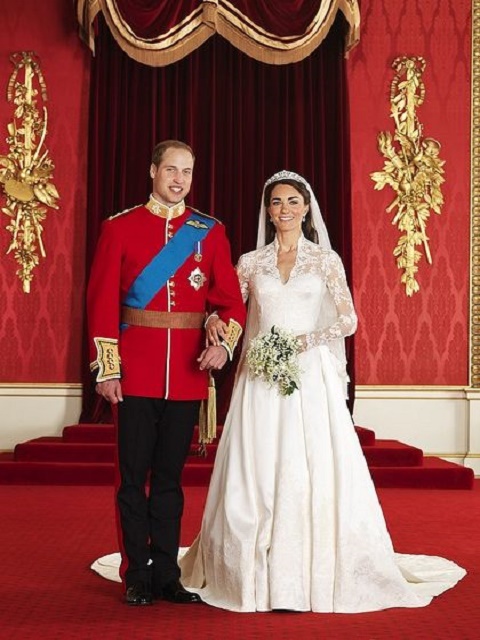 Image source: Pinterest
This wedding left girls from my generation awe-struck and heart-broken at the same time. A $34 million wedding had to make it to this list! The Buckingham Palace was brimming with 1900 guests which included the Beckhams and musicians like Elton John! The famous cake has been recorded as the most expensive one ever cut at a wedding! A total of $1.3 million was lavishly paid out on the gown, cake, and floral arrangement alone!
5. Kim Kardashian and Kanye West, $30 million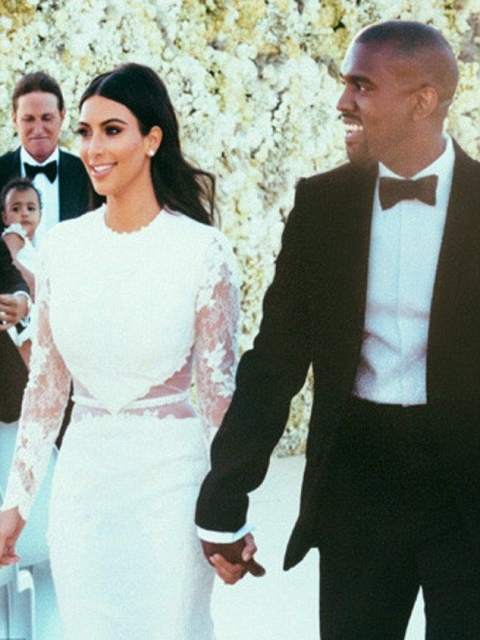 Image source: Pinterest
The famous rapper Kanye West married Kim Kardashian in a ceremony worth 30 million dollars in Italy. Kimmy spent half a million on her (hideous!) wedding gown and an additional $250,000 dollars on bringing the guests to the venue! The couple organized receptions in two different countries.
6. Petra Ecclestone and James Stunt, $20 million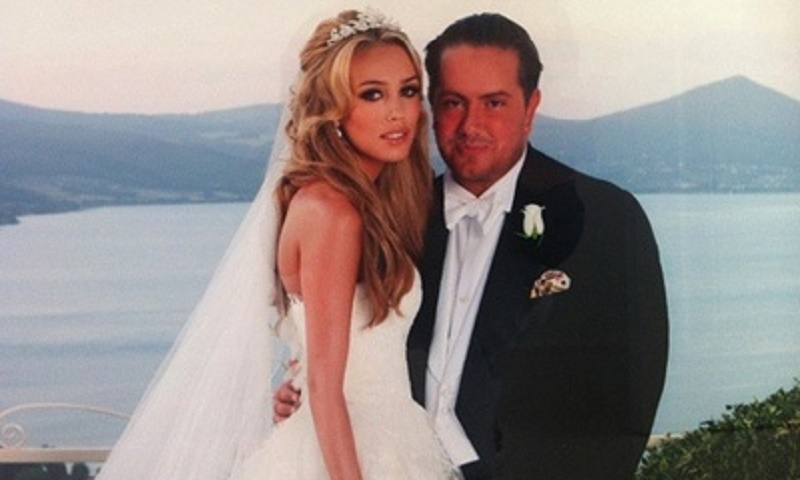 Image source: Pinterest
A destination wedding in Italy with a castle (sigh!) booked for the event for $512,000, this marriage ceremony is the perfect tabloid binger! The Vera Wang gown donned by Petra Ecclestone cost her a $1.3 millions! A $6,000 worth bottle of champagne, an acrobatic spectacle, fireworks costing $165,000 and a mini concert by the Black Eyed Peas and DJ David Guetta! All of it made for one hell of a wedding!
7. Kim Kardashian and Kris Humphries, $10 million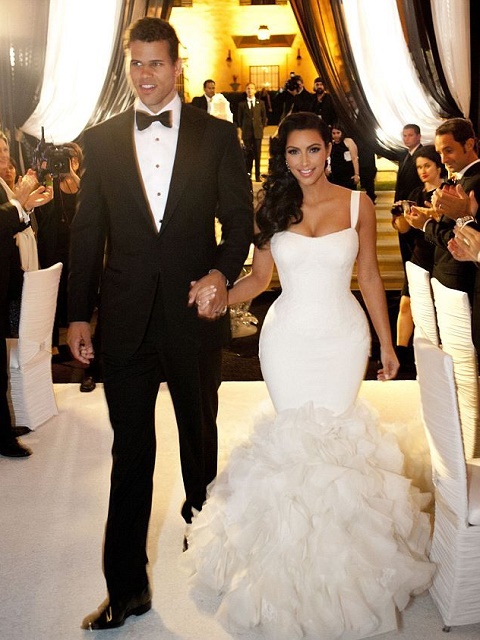 Image source: Pinterest
We have Kim on the list again for her marriage (which lasted 72 days!) with Kris Humphries. A TV special on the wedding was broadcasted for 4 hours, flashing the details of the wedding like crazy! The $10 million wedding was attended by 500 guests who slurped down the $6,000 cake!
8. Michael Jordan and Yvette Prieto, $10 million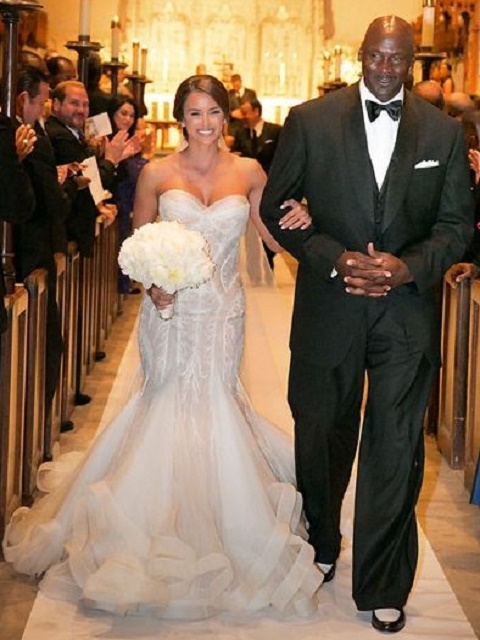 Image source: Pinterest
The Basketball legend Michael Jordan married Yvette Prieto at Palm Beach in a ceremony that cost him $10 million! There were performances by Robin Thicke and Usher to entertain the 300 guests invited!
9. Wayne and Coleen Rooney, $7.7 million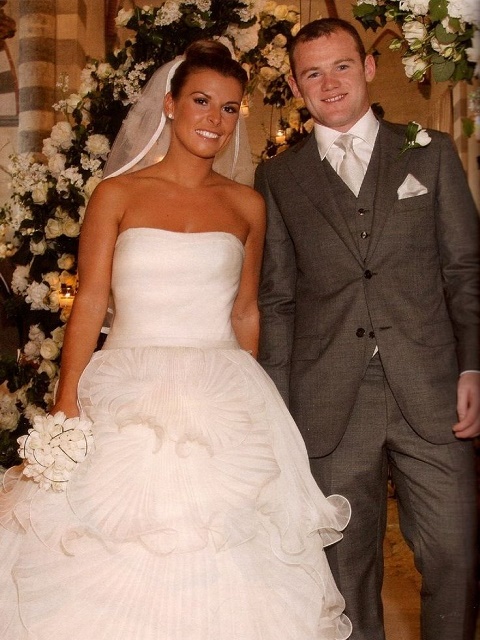 Image source: Pinterest
The soccer star Wayne Rooney married Coleen McLoughlin, a columnist and TV talk show host, in an over the top ceremony worth $7.7 million. A private flight was arranged to bring in 60 guests to Genoa. The couple also rented a yacht for their reception and a room at a luxury hotel for the guests.
10. Justine Timberlake and Jessica Biel, $6.5 million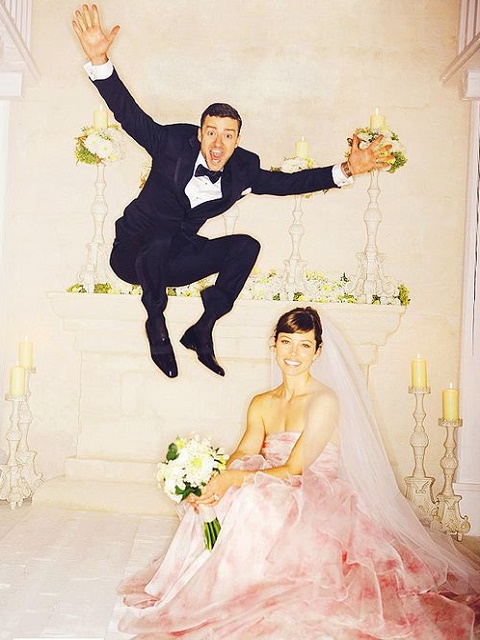 Image source: Pinterest
Actors Justin Timberlake and Jessica Biel tied the knot at a ceremony worth $6.5 million. An entire hotel was signed up in Southern Italy for the guests. Family and close friends were put up at the Borgo Egnazia resort in Fasano.
---
Suggested read: 13 most extravagant and beautiful celebrity wedding cakes
---
11. Chelsea Clinton and Marc Mezvinsky, $4.8 million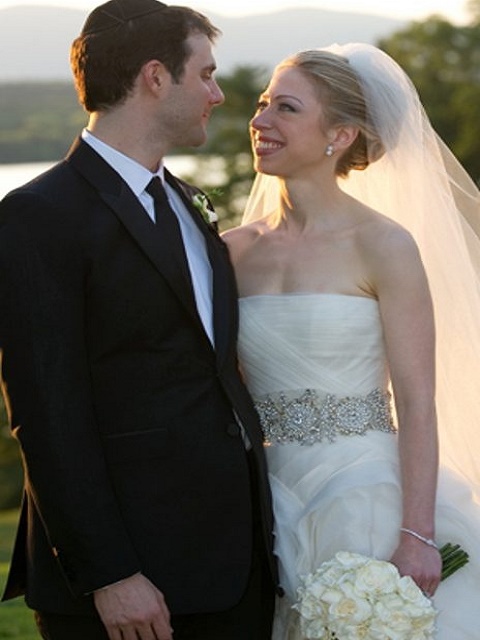 Image source: Pinterest
Former US President Bill Clinton and Presidential hopeful Hillary Clinton's daughter Chelsea Clinton's $4.8 million wedding was, for obvious reasons, a spectacle worth covering for tabloids around the world! The wedding cost a fortune mainly because of the invitees and the security arranged for them! Tents costing $600,000 with proper air conditioning were put up for the guests.
12. Liza Minnelli and David Gest, $4.2 million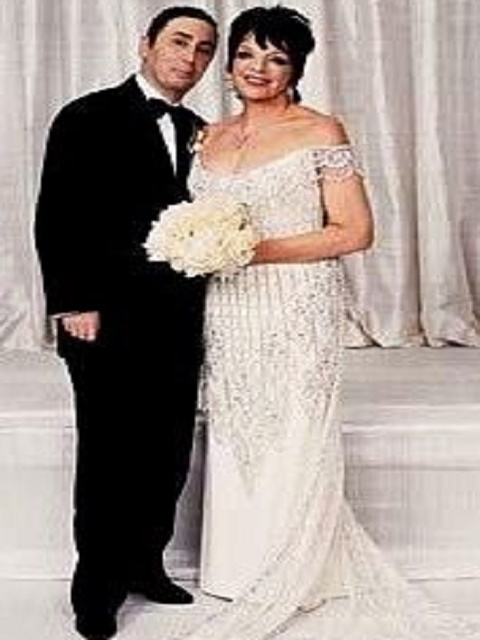 Image source: Pinterest
This $4.2 million wedding is one of the costliest celebrity weddings with Michael Jackson and Liz Taylor as the Best Man and Maid of Honor, respectively. A 60 piece orchestra and performances by Stevie Wonder and the famous Tony Bennet made this wedding a grand affair!
13. Elizabeth Taylor and Larry Fortensky, $4 million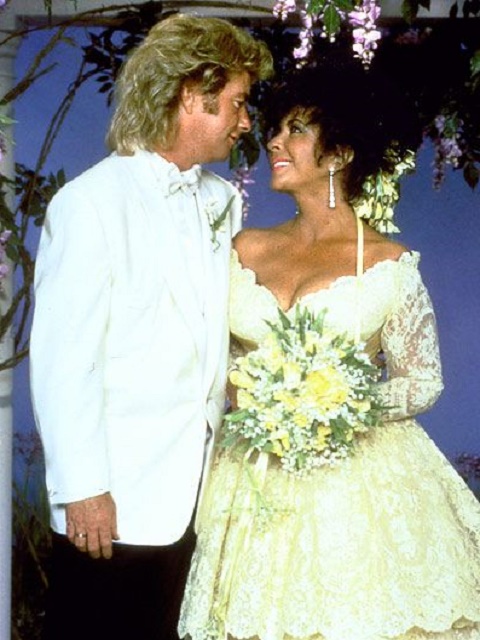 Image source: Pinterest
We know Liz Taylor for marrying a number of times, but her wedding with construction worker Larry Fortensky is the only one that has made it to the list! Michael Jackson stepped in as the father of the bride and the ceremony was blessed by guests like Eddie Murphy and Nancy Reagan. The wedding photographs were sold to the media and the money earned was given up for charity!
14. François-Henri Pinault and Salma Hayek, $3-3.5 million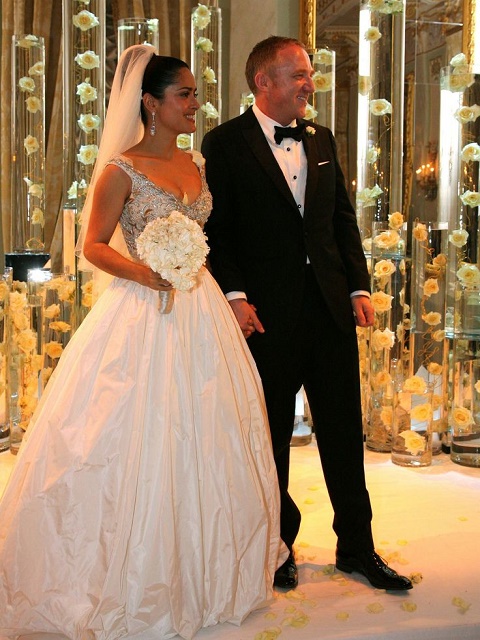 Image source: Pinterest
In a carnival-like, over-the-top wedding, the beautiful Salma Hayek tied the knot with French billionaire François-Henri Pinault! The $3-3.5 million affair took place in Venice and witnessed performances by U2's Bono! Hayek wore Balenciaga for this extravagant affair!
15. Paul McCartney and Heather Mills, $3 million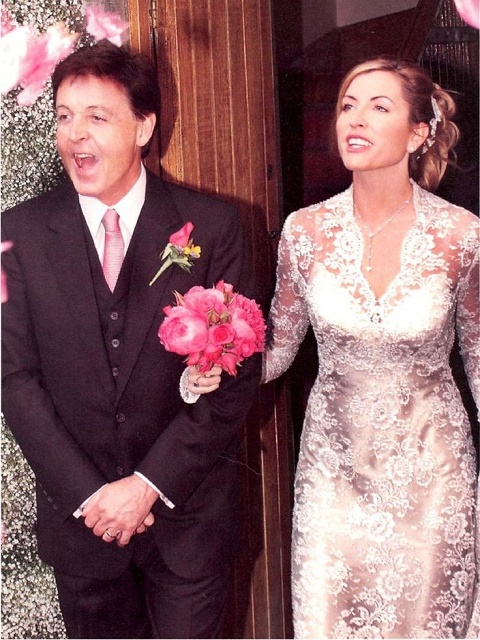 Image source: Pinterest
So when the Beatles sang "Money can't buy you love" did they know the irony it would create in McCartney's life? Paul married Heather Mills in an Indian-themed celebration costing $3 million, but the marriage only lasted 6 years. They spent $300,000 on the floral arrangement and the fireworks. They also rented a castle for their wedding! Woah!
16. Tom Cruise and Katie Holmes. $3 million
Image source: Pinterest
When Tom Cruise said, "I do!" to Katie Holmes in a castle in Rome, the whole world was awe-struck! Katie wore Giorgio Armani for the event, which arranged for performances by Andrea Bocelli, Jennifer Lopez, the Smiths and Beckhams!
17. Christina Aguilera and Jordan Bratman, $2 million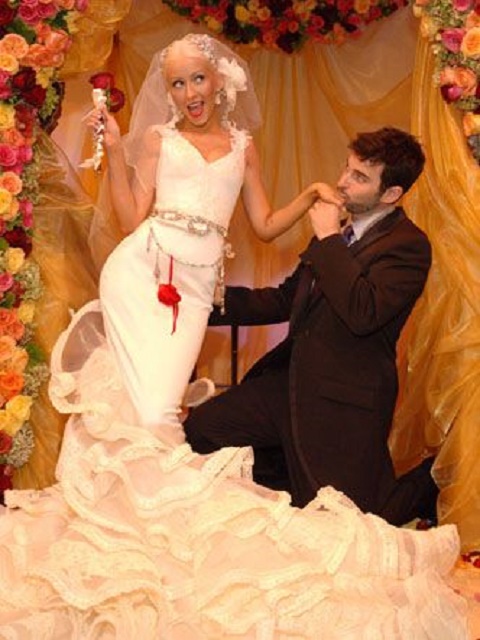 Image source: Pinterest
This $2 million gala wedding of singer Christina Aguilera and her boyfriend Jordan Bratman was one-of-a-kind! Aguilera wore a Christian Lacroix wedding gown that cost her $80,000. The tent under which they got hitched was decorated with white roses, silver, and crystals!
18. Madonna and Guy Ritchie, $1.5 million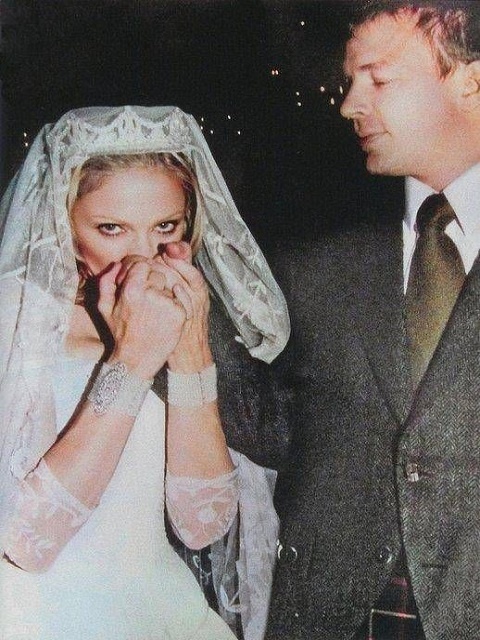 Image source: Pinterest
When wedding bells rang for the pop queen Madonna and director Guy Ritchie, the world watched in awe! A $1.5 million event with guests stationed at Scotland's Skibo Castle, this fairytale wedding world be incomplete without a tiara. But Madonna went a step ahead and wore Princess Grace Kelly's crown at her wedding! Speechless, eh?!
19. Catherine Zeta-Jones and Michael Douglas, $1.5 million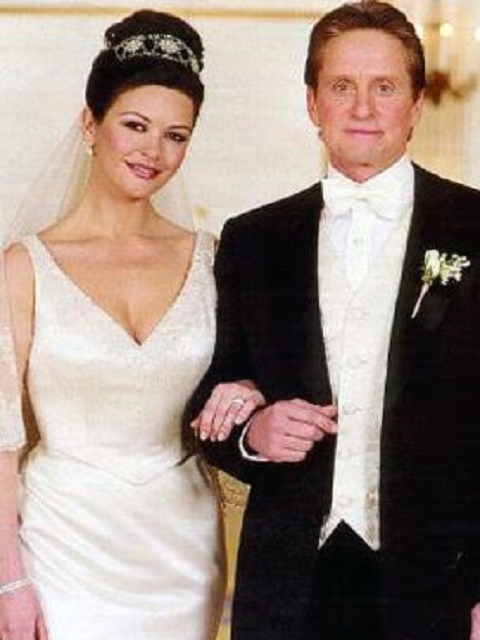 Image source: Pinterest
The best looking couple ever, Michael Douglas and partner Catherine Zeta-Jones got married at a wedding worth $1.5 million! Taking "the magic of love" quite literally, the couple sent their invitation cards written in invisible ink to the esteemed guests! Zeta-Jones wore a diamond tiara for the ceremony, which took place at the Plaza Hotel in New York!
---
Suggested read: 15 celebrity moms breastfeeding, and proudly so!
---
20. Brad Pitt and Jennifer Aniston, $1 million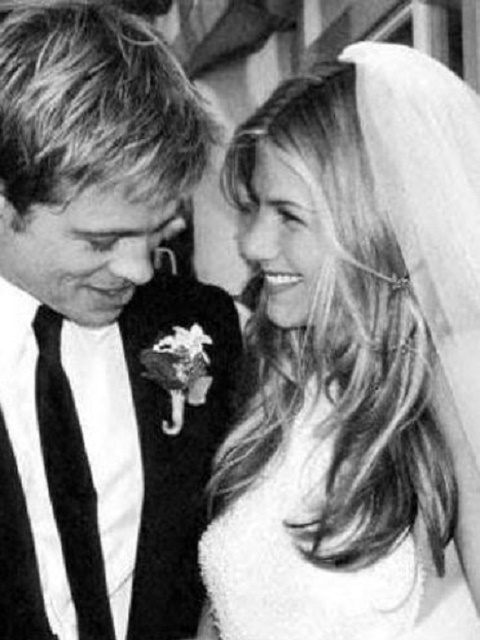 Image source: Pinterest
The magnificent actor Brad Pitt and our sweetheart Rachel Green aka Jennifer Aniston lavishly said, "Yes" spending $1 million in a private celebration in Malibu! Among the star guests were Cameron Diaz, Salma Hayek, Monica Geller or Courtney Cox! How can Rachel tie the knot without Ross at the wedding! Don't worry: David Schwimmer also made it to Malibu! There was an enchanting display of fireworks in the sky as the whole world was happy for the couple! However, the wedding didn't last long and now both are married to different people! Sad!
Featured image source: Pinterest
Summary
Article Name
20 Of The Most Expensive Celebrity Weddings To Date
Author
Description
Celebrities take the phrase OTT to another level. Take these OTT and expensive celebrity weddings we've seen so far. Whew!