Celebrities are an adored lot. Many people aspire to become them, but seldom does one accomplish it. However, what if you could merely look like them, say, temporarily? What?! How is that even possible, you ask? Through the magical power of makeup!
Paolo Ballesteros, 32, is a well-known host of the Filipino TV show, Eat Bulaga!. But that's not how most people know of him; they know of him for his mastery of artful and astonishing makeup skills. With the aid of wigs, contact lenses, and some superb contouring, Ballesteros has transformed himself into numerous celebrities, including actresses, reality TV stars, and even pop stars.
Paolo Ballesteros' Instagram account is testament to his almost surreal and magical makeup prowess. With close to a million followers, he has taken the international scene by storm. From making himself up into the likenesses of the Kardashian clan to the ever popular Taylor Swift to America's sweetheart, Julia Roberts, he has posted pictures of all of these transformations on his account.
Some of the likenesses are so accurate, that they make you wonder if you're seeing the real celebrity or just a likeness of them. But rest assured, that every single one of his makeup transformations will leave you amazed.
---
Suggested read: Paul Walker's daughter Meadow posts touching Father's Day picture
---
Talking to HuffPost, Ballesteros revealed that he started trying out the various makeup transformations after watching a few tutorials on YouTube. He also acknowledged that after a few initial tries, he was 'surprised' by how quickly he took to it.
Paolo Ballesteros explained that the hardest part about his many metamorphoses is getting the nose of the celebrity in question, just right.
"My nose is smaller and shorter [than most celebrities]," he said. "It took me a while to figure out how to do it. By drawing new nostrils, it made my nose more pointy or bigger."
Check out some of his jaw-dropping transformations here:
The Kardashian clan:
Kris Jenner
Caitlyn Jenner
Kim Kardashian in her blonde avatar
Khloe Kardashian
Kendall Jenner
Kylie Jenner
Summary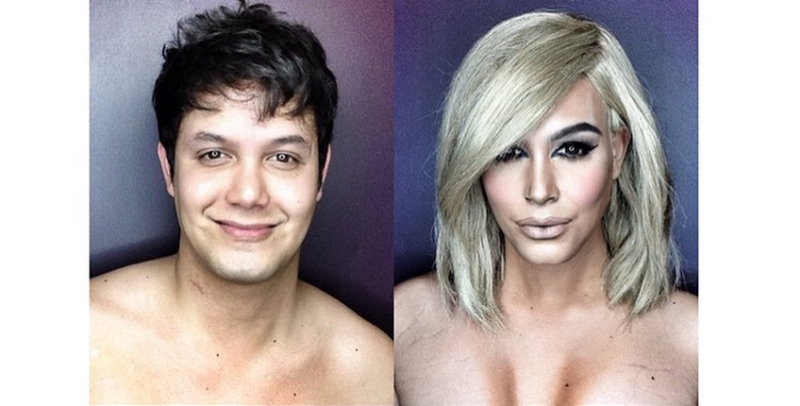 Article Name
Paolo Ballesteros' Insane Makeup Skills Will Leave You Awestruck
Author
Description
Filipino makeup artist Paolo Ballesteros transforms himself into female celebrities such as Kim Kardashian and Taylor Swift. Take a look at these pictures.
Read the rest of the article:
Next