So the big day is here! No, I am not talking about your wedding but something more important which will decide the former: Meeting his parents!
Meeting the parents for the first time is scary on its own but it gets worse because you need to pick the right gift for them. Remember, it is this gift that will give them a first-hand look into your choices, tastes, and more importantly, whether you have bothered to find out about their likings and hobbies or not!
---
Suggested read: 8 clear signs it's time to meet the parents
---
No, I am not trying to terrify you here! My objective is to help you stop stressing and get done with this! I have handpicked 15 cool gifts that you can bring when meeting his parents for the first time. These will allow you to show your appreciation and win them over. Yep, that's totally possible!
1. Gardening gloves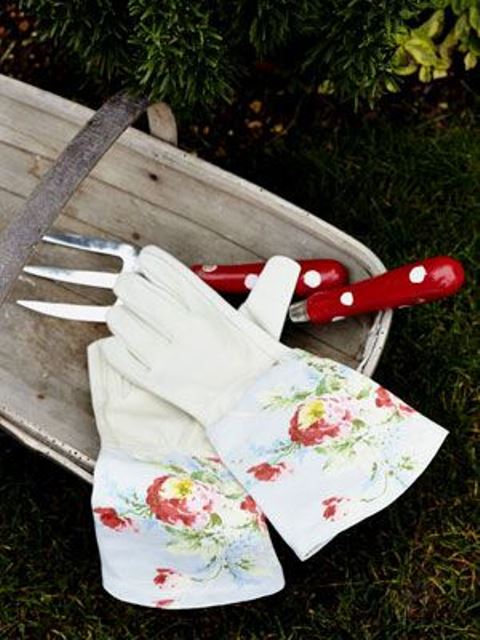 Image source: Pinterest
This gift works for the both of them!
Meeting his friends for the first time is pretty tricky, but if you have done a good job with the ground research, things will go smoothly! So, is the couple into gardening? If yes, how about a fab set of tools for the same? A few seed packets may also do the trick. What I think will work the best is a pair of gardening gloves! The ones in the picture are flexible yet sturdy and padded so that the gardener has their hands protected throughout the relaxing experience! You can pick one that has an extra-long shield to protect against thorns, bugs, and the poisonous vines. Once you give them these, they will love you almost instantly!
2. A cool set of coasters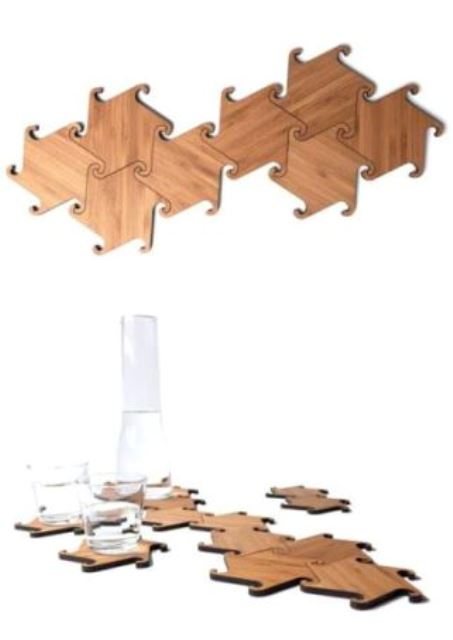 Image source: Pinterest
Will be appreciated by both of them!
An elegant addition to their already classy home is always welcome. Also, you can use this as an opportunity to display your chic taste and penchant for style. C'mon, you already made a point by dating their son! 😉
3. Board games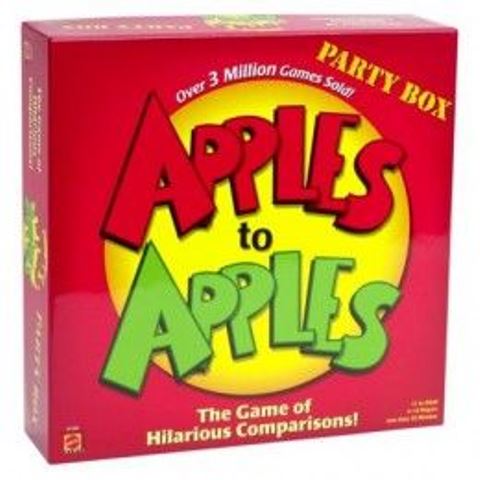 Image source: Pinterest
Best for both the future mother and the father-in-law!
If his parents are people who love throwing big parties, a party game can work really well as a gift. It could also serve as an ice-breaker! You can either go for some vintage games or go for some quirky stuff if they are really that cool and will appreciate something like an "Apples to Apples" or a "Cards Against Humanity".
4. Box of candles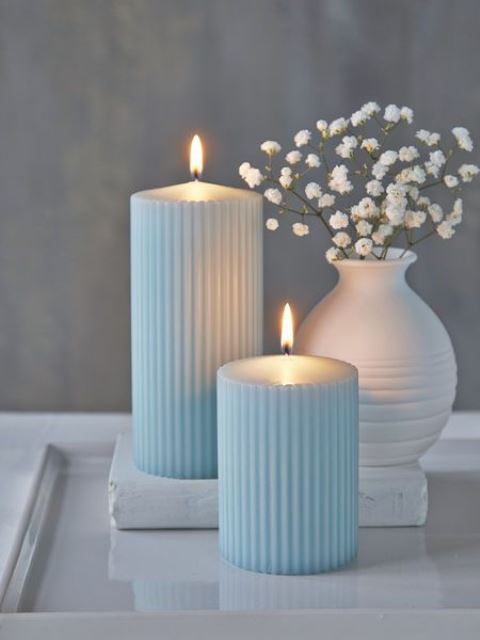 Image source: Pinterest
Doesn't everyone with an eye for aesthetics love a set of beautiful, scented candles? These rilled pillar candles in the picture are beautifully wrapped, reasonably priced, and available in a wide variety of fragrances and colors. These heavenly blue cucumber scented candles are my personal favorite!
5. A teapot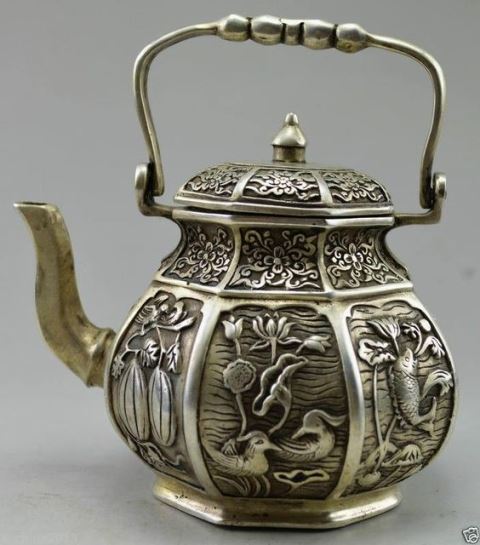 Image source: Pinterest
An offbeat product for the foodie couple! A flowering teapot that looks more like a lamp with a genie inside is a treasure to have! The one in the picture is really elegant, though you can also go for something more basic. Discuss it with the S.O. before swiping that credit card! You can even pick some peculiar salt or seasoning storage box. Your gift is sure to be appreciated.
6. Personalized cheeseboard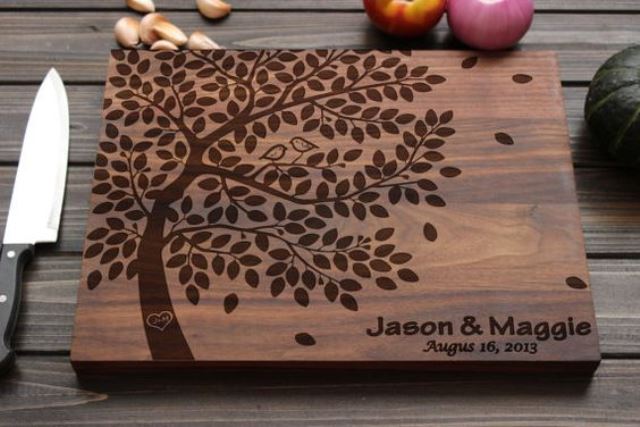 Image source: Pinterest
Wine and cheese are their regular appetizers or find a way to feature on the main course every single day? If yes, I think they would love to have a tailored bamboo and slate number! How about placing an elegant monogram in a corner? A personalized cheeseboard or even a cutter board can add that edge to their already characteristic cutlery collection.
7. Snow Creek UGG throw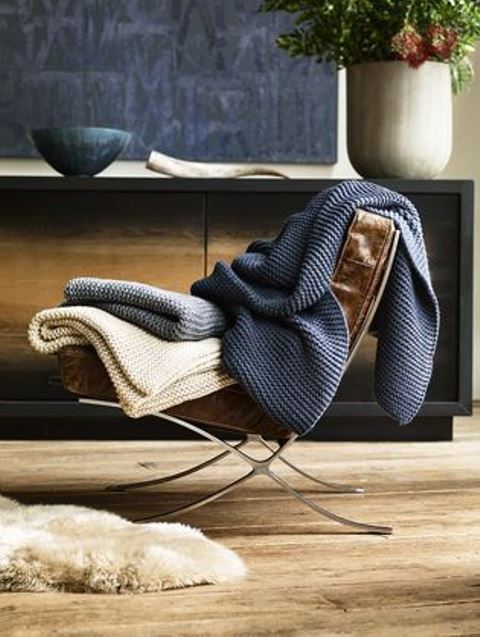 Image source: Pinterest
Will be appreciated by the both of them!
This UGG throw will be a perfect addition to their cosy home. (If it is a cottage home, the gift will be admired more!) This throw is created using knit wool and acrylic. Its modest style is sure to catch everyone's attention when placed on the back of a sofa or at the end of the bed. These come in a neutral color palette which gels well with everything from a classic to an eclectic or even an ever-transforming décor!
---
Suggested read: 10 essential dos and don'ts with your parents-in-law right after marriage
---
8. Kitchen tablet stand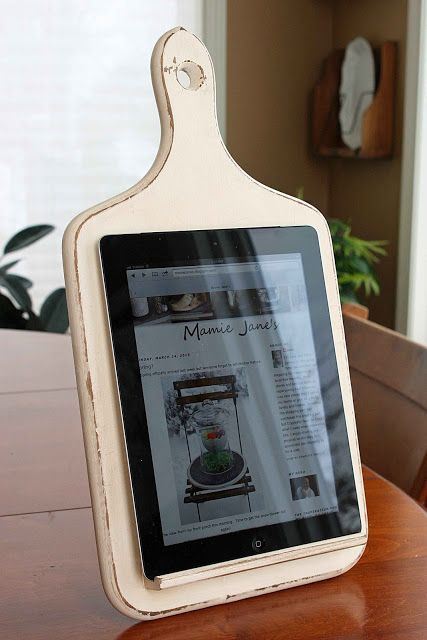 Image source: Pinterest
If your future in-laws spend most of their bonding time in the kitchenette with a loaded fridge and an equally stocked bar instead of the TV or playing a board game, we suggest you pick up a kitchen stand to hold their tablet. This will make it easy for the two of them to find recipes while working on something. The interactive style does away with the potential damage to the tablet that can happen if something spills on it or it falls from the users' hands when trying to cook something and reading the instructions simultaneously.
If you have that creative bent of mind and more importantly, the time, consider a DIY tablet stand!
9.  Hide and Seek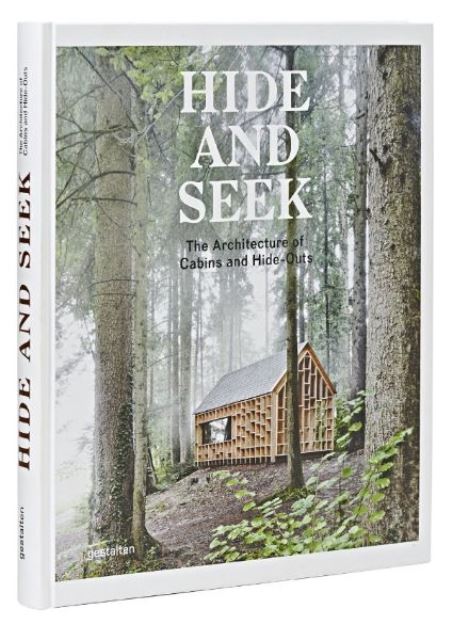 Image source: Pinterest
Meant for the both of them!
If his parents are a country couple, 'Hide and Seek' is the gift you need to carry! A perfect coffee table book for people who would prefer escaping to the woods when they can than hopping on an airplane to gallivant across a new country. With stunning illustrations of dream holiday homes and minimalist cabins tucked skilfully in the bush, this book is sure to evoke a sense of amazement in them all over again!
10.  Whiskey decanter set
Image source: Pinterest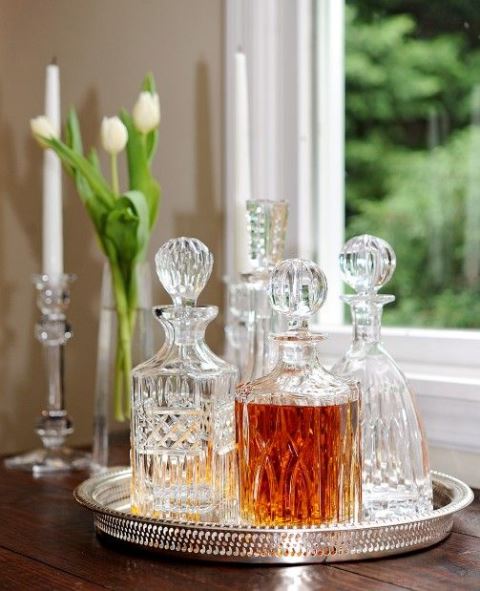 This gift suits the father-in-law better!
Crafted to impress the classy ones, this whiskey decanter set will serve as an admirable addition to your father-in-law's bar. This set boasts of an attractive glass decanter, five vintage cocktail glasses, and a spectacular tray to hold them all together. Once you give this to him, he will wait eagerly to put it to use because hey, you have come home for the first time! 😉
11. Dylan disk by disk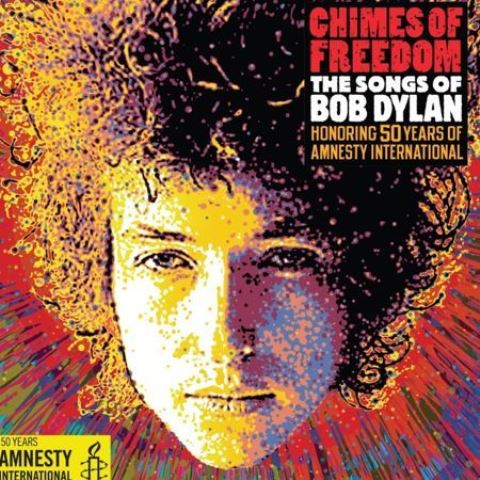 Image source: Pinterest
This collection features commentaries from singers, musicians, songwriters, and also critics about Dylan's works. It also comprises all 36 LPs by Bob Dylan and their deconstruction to lay focus on some hidden elements which otherwise go unnoticed. If his parents are Dylan fans (who isn't?!), give them a chance to revisit 'Like a Rolling Stone'! I am sure both of them will love pouring over this deep anthology.
12. Downtown Abbey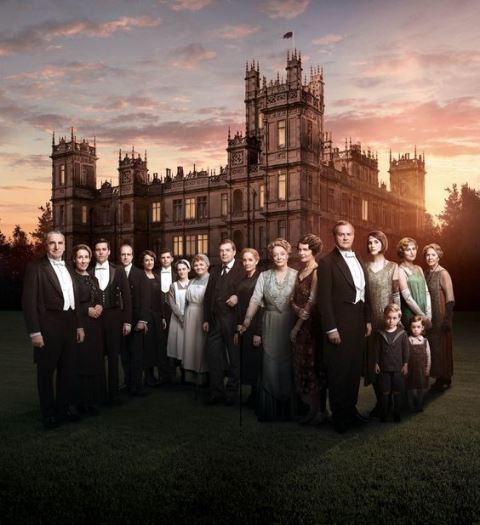 Image source: Pinterest
This gift will make both the parents happy!
So your S.O. just told you how crazy his parents are about Downtown Abbey? There is something really enticing about the ancient English manors, the detailing on the apparels, and Prof McGonagall… I mean, Dame Maggie Smith! Downtown Abbey fans can just not get enough of the show no matter how many times they watch it! So if the future in-laws belong to this fandom, consider getting a season or two for them. Imagine them watching it in the morning with a glass of rum and eggnog! Lazy Sundays revamped!
P.S.: Swap Downtown Abbey with the show that your in-laws like.
13.  Tory Burch bath soap set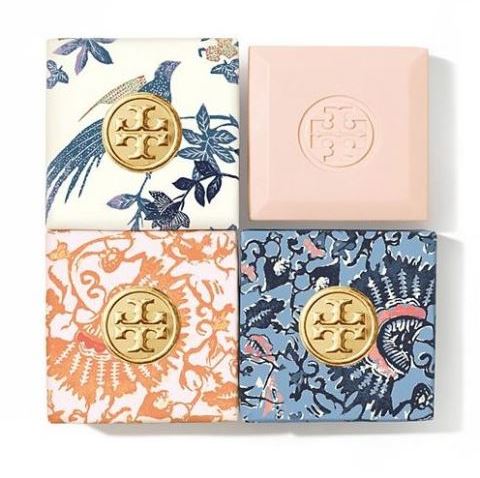 Image source: Pinterest
This gift is best for the future mother-in-law!
Enfolded in a splendid auburn and gold accented pack, this set of four bath soaps is a fantastic gift for the mother-in-law-to-be you are about to meet. With essence of grapefruit, bergamot, peony, and sandalwood (and I am just mentioning a few!), you can be assured that she will love you and be fond of you from this day till the end of time!
P.S.: Get a set for yourself too! 😉
14. Nespresso milk frother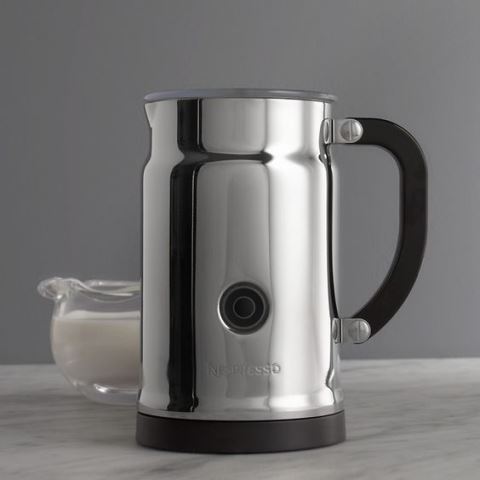 Image source: Pinterest
This gift suits the mother-in-law more!
When you meet his parents for the first time, consider getting them a gift which will make sure they can spend the rest of the days sipping on steaming hot latte without spending a too much dough at Starbucks! The Nespresso milk frother is a perfect present when it comes to brewing anything from a café au lait and frappes to hot chocolate and chai lattes! Do I even need to mention how happy it feels to wrap your cold, tired hands around a cheering warm beverage?!
---
Suggested read: How to make your marriage stronger as new parents
---
15.  Club W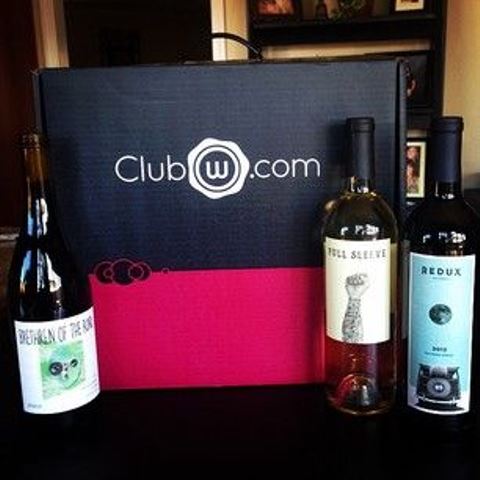 Image source: Pinterest
This gift works for the both of them.
If you are really keen on impressing them (which obviously you are!), I think you should gift them a subscription to Club W. Doesn't that sound way better than a one-time present? With this subscription, the couple will get a cautiously curated bottle of vino shipped right at their doorstep once a month! Now, isn't that cool? All you need to do is signup at the Club W website and fill up a quick and easy questionnaire to determine the kind of wine they like. Your significant other can serve you with that info!
Meeting his parents doesn't seem that awkward and complex with this guide coming in handy, right? Do let us know how it went in the comment section below!
Summary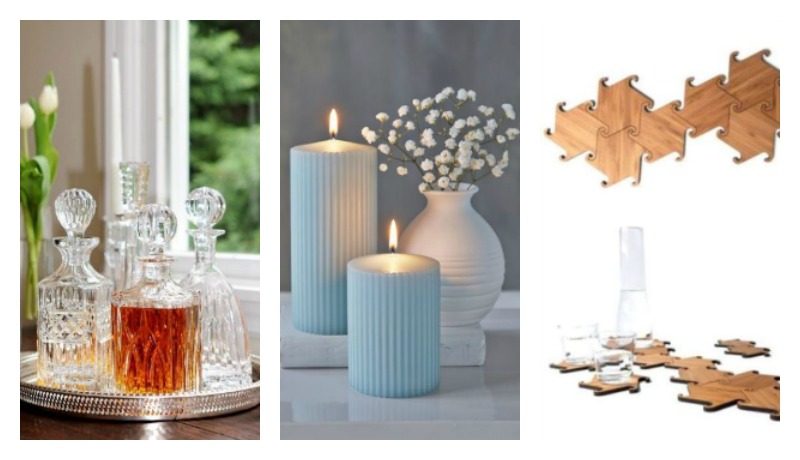 Article Name
15 Gifts You Can Carry When Meeting His Parents For The First Time
Author
Description
Meeting his parents for the first time can be nerve-wracking without having to worry about what to get them. Here are 15 cool gift ideas for you.