Are you in that blissful stage of your relationship where everything is going on smoothly and both of you have settled into the comfort of having each other around? Well, get ready to shake things up because it might be the time to meet the parents.
Yup, you read that right. Now, we don't mean to scare you, but there comes a point in every relationship where if you're not moving forward, you might just be moving backwards. And sometimes, when everything is right and the signs are all there, moving forward could mean introducing the love of your life to your parents and meeting theirs.
---
Suggested read: 10 surefire signs you have an irrational fear of commitment
---
We know it can be scary and intimidating to figure out when to meet the parents, but there are some signs that signify that you're both probably ready for this next big step.
1. Your relationship is secure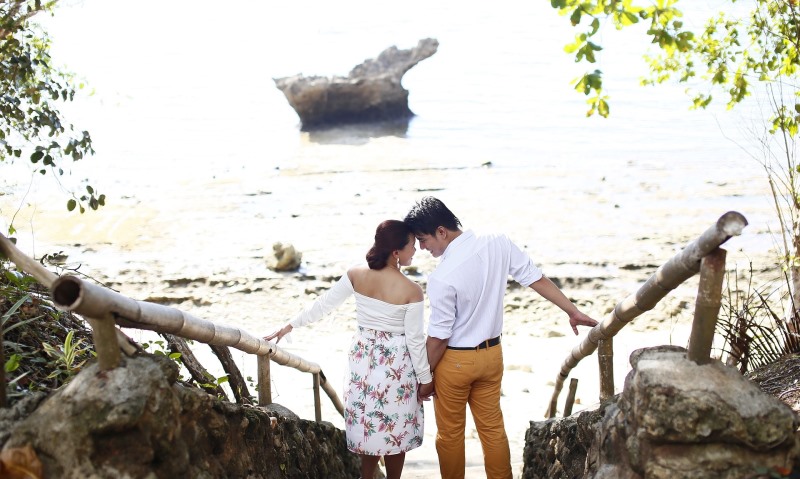 Image source: Pixabay, under Creative Commons License
Before making the move to the next level of this game called love, ensure that you are both secure and comfortable in the relationship. Meeting the parents can be a pretty big commitment; so reflect if you need to, but smooth over every little rough patch between yourself and your partner before even thinking about adding your parents to the equation.
When we say secure, we do not just mean emotionally secure and confident, we also mean secure in terms of reliability, trust, and financial security between you two as a couple. It might seem odd to you at first, but your parents are always concerned about you trusting the right people. Fathers specifically are usually very worried about whether or not your significant other will be able to take care of you the same way he did.
Their worries are natural and justified, and it's up to the two of you to ensure that the trust, reliability, and financial security is all in place before the introduction.
2. Your partner has met your friends
From your best friend to your college buddies to your colleagues, if your partner has met them all (bonus points if they've gotten along well), it only makes sense to take the plunge and introduce them to your parents. Think of this as a test. When your partner meets your friends, it's less pressure and a more open environment for both parties to mingle with each other. And if they've passed this test with flying colors, maybe you should try promoting them to the next level.
3. They've met the rest of your family
Image source: Shutterstock
Most of us are usually afraid of the drama that ensues when a significant other is introduced to the family. That's one of the main reasons for the existence of the when to meet the parents dilemma. Luckily for you, we know a way out. It's simple, if your partner has met the rest of your family either by chance or intentionally, it's probably the right time to move on to the folks now.
After all, if they've met your relatives, survived it, and are still with you, it can't be that bad, right? Moreover, meeting the rest of the family takes off some of the pressure that your partner might feel if you bring up the parents. It also gives them common ground when they finally meet, making it easier for them to digest the thought of meeting your folks and to be comfortable with it.
Also, if your relatives have already met your partner, chances are that sooner or later, one of them is going to bring up your love life in front of your parents and spill the beans. And take it from us, it's always a better scenario if your parents know directly from you. They might feel distanced or get offended upon hearing that some other family member got to meet this important person in your life before they did.
4. They're in your future plans (and you're in theirs)
You know your relationship has moved up a notch when you go from "you and I" to "we". If you guys are planning vacations together, picking out furniture for each others' homes, helping each other out with daily chores, and discussing stuff like finances jointly, you're clearly planning on staying together for a long time.
When planning like this, it's crucial that your companion meet your parents in order to understand you, your relationships with your family, and your bonds better.
---
Suggested read: Showing your love and commitment to your partner in 10 easy steps
---
5. You've both talked about it and it isn't scary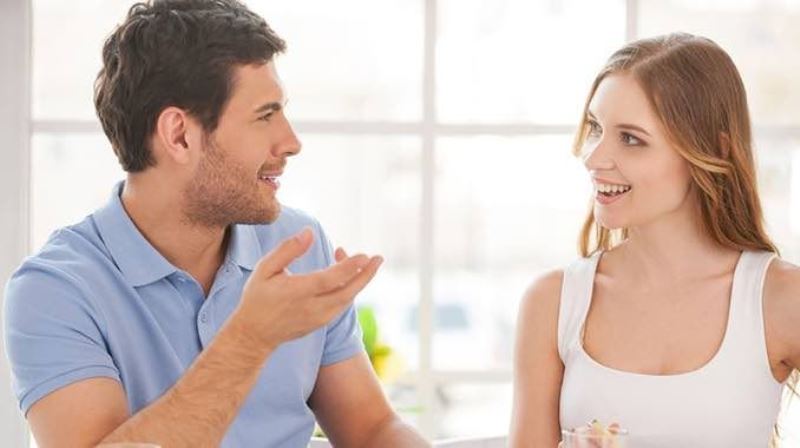 Image source: Google, copyright-free image under Creative Commons License
When both you and your partner have brought up and eventually embraced the idea of meeting each others' parents at some point, why not make it happen now if everything else is in place? Talking about meeting the parents creates a mental picture for you and your partner, helping you imagine a situation where you know their folks and they know yours, taking your relationship comfort to a new high.
Also, this one too helps both of you get rid of the excess pressure that you might be putting on yourselves about when to meet the parents.
6. You're certain both the parties will love each other
This is the tricky bit. Your dad might have this loud chewing habit that irritates your partner or your mom might be overprotective about you, and these types of things usually do not go down well with your significant other. Knowing these things in advance and tweaking them accordingly might save you a lot of awkward silences when your significant other finally meets your parents.
However, if you're at a stage in your relationship where you're so proud of your partner that you're certain that your parents will absolutely love your choice too, it might be a good idea to have them meet. Moreover, if your partner can't seem to shut up about how cool or nice or warm they think your parents are based on the countless stories you've told them about your family, they're clearly already quite fond of your mom and dad and probably can't wait to meet them and impress them.
See the signs, talk to your partner, and make it happen!
7. The timing is right and the people are ready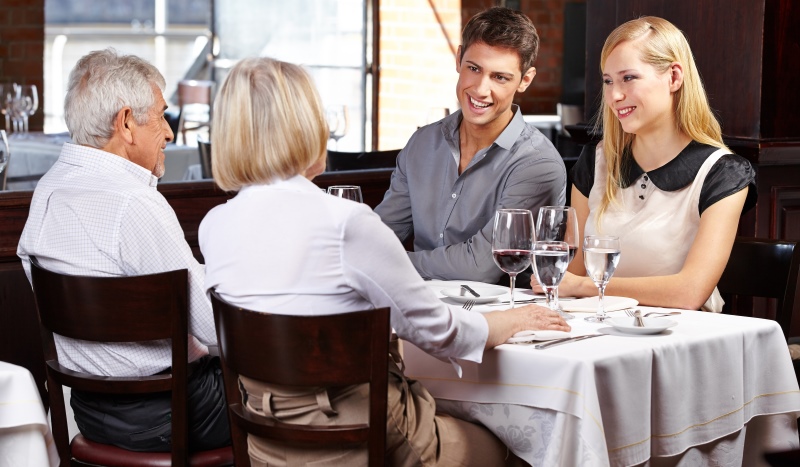 Image source: Shutterstock
Just to be clear, by people, we mean your partner and your parents. We know it can be quite hard and it sometimes seems impossible to figure out the "right timing."
There are a few cues you can take though. For instance, don't have your significant other meet the parents if there's a major celebration or activity going on in the family. Chances are, your parents are either going to be distracted or stressed, both of which won't make for the best first impression.
Also, if you've already spoken to your parents about this special someone and don't mind bringing them up in a conversation once in a while, your parents are probably ready to put a face to the name.
8. You've already met their parents
While this might sound a little unreal, it's actually true. Your partner wouldn't have introduced you to their parents if they weren't seriously considering a future with you. It's probably your turn to show them the same (if you feel that way). Whether they tell you or not, once you've met your partner's parents, they're probably waiting for you to include them in your family as well.
---
Suggested read: 50 'I dos' you need to be able to commit to before getting married
---
Even after noticing all of the above signs, if you're still not certain about the love of your life meeting your parents or if your partner still seems tense about it, ease the situation and don't force anything. Adding pressure to an already tense situation is more likely to mess things up further for you as well as your partner.
No matter how many signs there are, there's no denying that meeting the parents is a big step and can go awry with the wrong step or the wrong timing. You might have the most perfect partner in the world, but what they think of your parents and what your parents think of them is going to make a huge difference to your relationship.
It's therefore quite crucial for you to understand when it's the right time to meet the parents. Other than relying on these signs, take verbal cues from your parents very, very seriously. If one of your parents, your mom, for instance, says that your dad won't like your partner, listen to her and act accordingly. She most likely knows what she's talking about as probably no one knows your dad the way she does. Similarly, if your partner has clearly mentioned something and you're sure it won't go down well with your folks, either postpone the meeting or talk about it with your partner.
With all the signs in place, it's probably time for you to get working on how to make that impeccable first impression on your significant other's parents or how to ensure that your companion's meeting with your parents' goes smoothly. Here's us wishing you good luck with that!
Featured image source: Shutterstock
Summary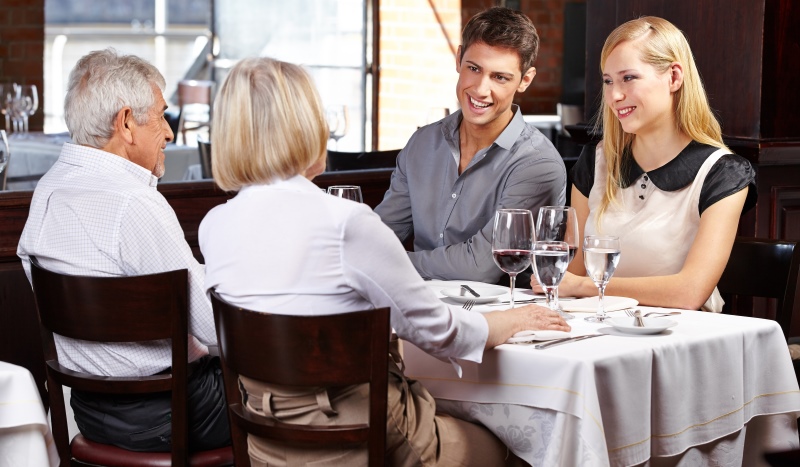 Article Name
8 Signs It's Time For Meeting The Parents
Author
Description
There comes a point in almost every relationship when it's time for meeting the parents. These signs help you decide if you've reached that point.