Marriage is for keeps and no one knows it better than a newly married bride. After the strain and stress of a hectic marriage function, the transition from maiden to bride might seem so sudden that it can almost choke you. Notwithstanding how understanding your partner is or how well prepared you are, there are a few things that can go wrong even after marriage. The stage when you need to be the most careful is the phase right after your marriage. Sure, you are the dainty darling of your new home, all dressed up and prepped up to bask in compliments (or even criticism), but the enthusiasm to plan things for your new family could fall flat if not well thought out.
Here are a few dos and don'ts that you would be better off keeping in mind than to regret later:
---
Suggested read: 8 clear signs it's time to meet the parents
---
Don'ts
1. Planning an exotic vacation with your parents-in-law
This plan sounds lovely to bond with your new family and spend some quality time in an exotic locale—but only on paper. However, in the Indian social set up, there simply is too many things to consider. Your entire family might not be as adjusting to your choice of vacation hub. In fact, there could be problems of health, choice, and preference that can simply butt in to spoil what you thought could be a dream vacation. Therefore, do not be enthusiastic over such plans right after you see a Hollywood rom-com because the set up here is very different and too chalky to add cheese into the mix.
Image source: Pixabay, under Creative Commons License
2. Do not tackle serious issues with parents-in-law directly
There are several important matters that you encounter in your new life as a wife and daughter-in-law. It's always better if you talk things out with your husband before taking it forward to your in-laws. These could pertain to the ways things are celebrated at home or how certain relationships with extended family are.
3. Talking about finances with parents-in-law
Money is important, but channelizing that money is more important. Being a modern day woman, perhaps you know this best. However, while your in-laws and new family might not be great investors or even be careless with money, you need not be risqué enough to point out their poor habits in terms of finances.
4. Do not plan too many personal surprises
Do not plan things only for your spouse. Why not involve your whole family in case you want to build healthy communication? While there is no guarantee that you will have some cosy time with your partner, there is also a huge scope to have a blast with the entire clan. There is also a chance that your spouse actually gets impressed with the fact that you believe in joint fun instead of seeking out time only for yourselves. Why not organize a barbecue rooftop dinner with the family or even a small movie night with the family? Of course, you can have some time with your partner separately while also having an exciting time with your new family.
5. Say no to self fun
Family is fun and all the more so when it comes in the avatar of a joint family of in-laws. However, most married couples find the time to have some "us time" when it comes to settling in a joint family. While couples can be very happy in such set ups, in the earlier phase, it becomes tough to plan small surprises or sweet nothings when there are so many people around.
6. Stop judging
This is essential if you really want to secure a place as a family member in your new home. You must never have pre-conceived ideas about the natures of your in-laws. Give them time and space. Even a year into marriage, there could be differences of opinion. The cleverest way to tackle these is to stop judging them for these minor gaps.
Dos
1. Say it with a small outing
Instead of an all-out vacation to an exotic location, a small picnic could work better. Why not plan a surprise picnic? You could simply reserve the venue and pop the surprise. Scooting off for a mini outing will not just work wonders for your marriage but will also help you take a break from the daily routines of life.
Image source: Shutterstock
2. Saying no to what you are not comfortable with to your parents-in-law
While modern day brides are freer in terms of mentality and adjustment, they must not exactly turn away someone or say no by being rude to a new family member. This is because, while your free personality and liberal manners are fully gauged by your parents and friends, you need to give your in-laws time to understand your personality first lest there arises the issue of being misunderstood over the slightest of issues.
3. Sneak in some post-dinner fun for spouse too
This is the best time to spring a surprise on board. Have dinner and just as you are ready to call it a night, surprise your spouse with a small gift. However, make sure you do not make your mother-in-law or father-in-law feel that you are all so love-dovey and need "you" time from day one. Even a box of chocolates or cupcakes can be a wonderful treat that allows you to come closer to one another. This is the best time away from all the other family members and to totally be tuned in to yourselves as a couple. Make sure you adjust the lighting and the mood too. This is one superb time for coochy cooing and refreshing your love.
---
Suggested read: 14 wedding etiquette dos and don'ts to tide you over the ceremony
---
4. Learn to not lose calm
Marriage needs a lot of work and can give way to friction at times. Clever brides handle the friction with ease instead of rushing headlong into conclusions or extreme actions. Getting married soon? Well, good luck and stay calm!
We vouch for the fact that these tips will actually work well for your relationship with your parents-in-law. Go ahead and try implementing them soon. We warrant a whole lot of fun.
Featured image source: Pixabay, under Creative Commons License
Summary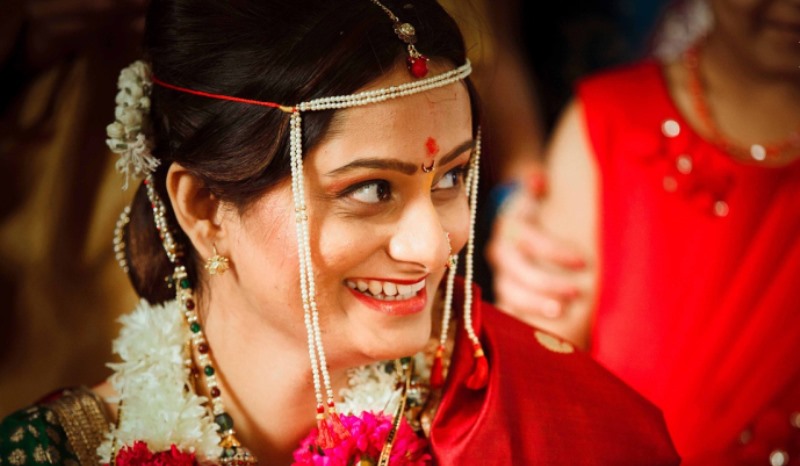 Article Name
10 Essential Dos And Don'ts With Your Parents-in-law Right After Marriage
Author
Description
Right after marriage, a bride has to adjust to the new family, new parents-in-law, and her new home. To navigate this precarious time, follow these tips.