Lingerie is something that excites you, makes you feel confident about your body, and also makes you feel incredibly sexy. When it comes in enticing colors such as red, you cannot help but wonder why it has to be restricted only to Valentine's Day and other such special occasions. Well, the good news is it's a silly rule and you should break it! Here are 15 risque-y red lingerie sets that you can definitely wear way past the day of love.
1. Semi sheer red teddy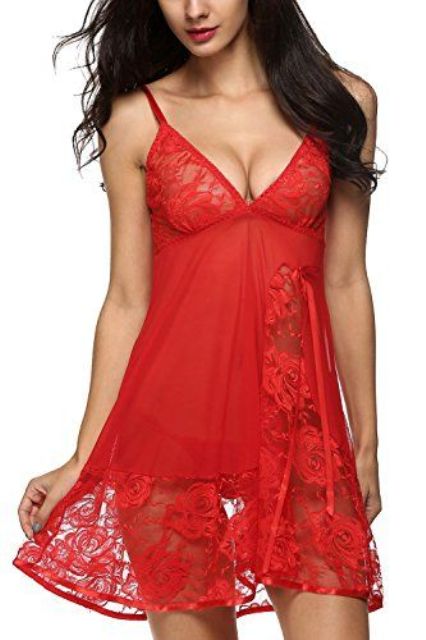 Image source: Pinterest
This semi-sheer lingerie set is both incredibly comfortable and incredibly sexy. The see-through patchwork covers up the tiny thong that it comes with, making it a gorgeous number.
Get it here.
2. Halter style bra and bloomers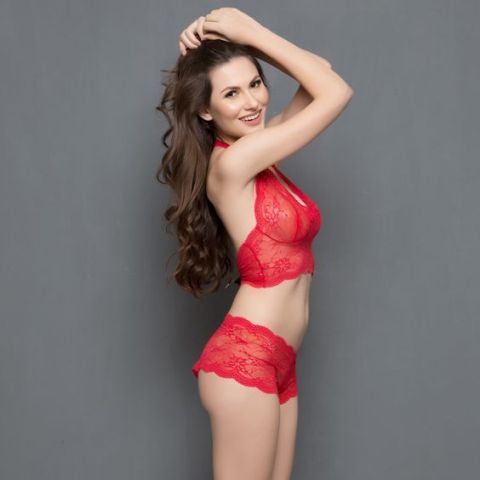 Image source: Pinterest
When you want something cute but sexy at the same time, check out a combination like this, which consists of a fun halter style bra and panty set, but with sexy lacy work.
Get it here.
3. Sexy deep red lingerie set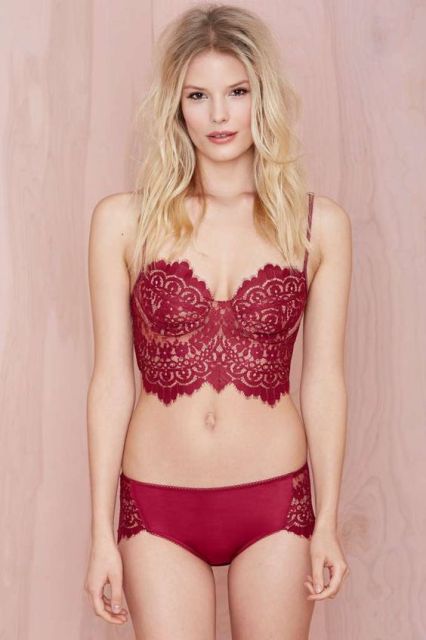 Image source: Pinterest
This lingerie set entails elaborate lace work in the most alluring shade of red, with matching satin panties, designed to make you look and feel like a goddess.
Get it here.
4. Alluring red and black sheer flirty lingerie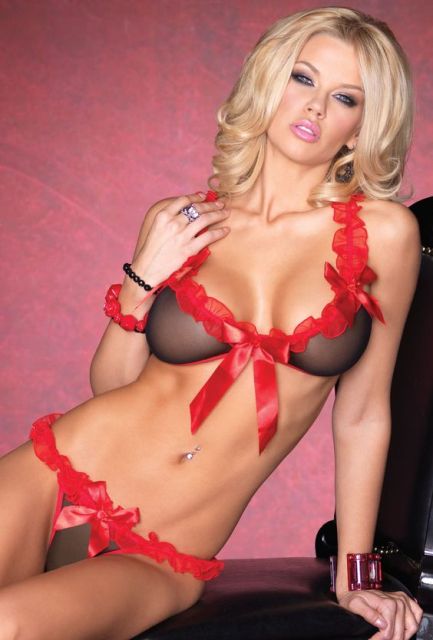 Image source: Pinterest
This has got everything working for it, whether it is the sheer cups and panty patch, or the flirty red frills which is going to make it a hard job for your man to keep his hands to himself.
Get it here.
5. Satin bow babydoll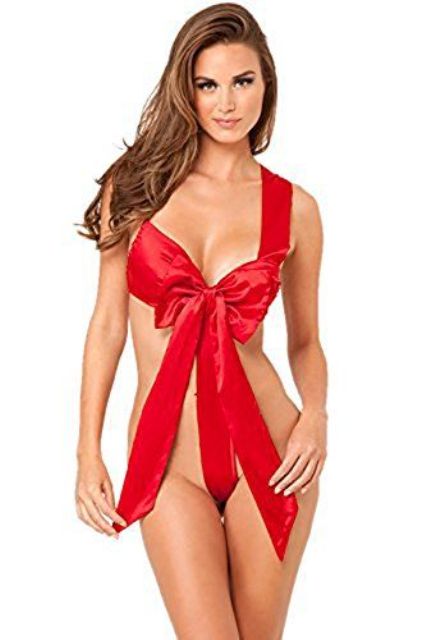 Image source: Pinterest
You can literally become the sexiest gift alive when you go for this sexy satin body knot in hot red.
Get it here.
6. Hot red corset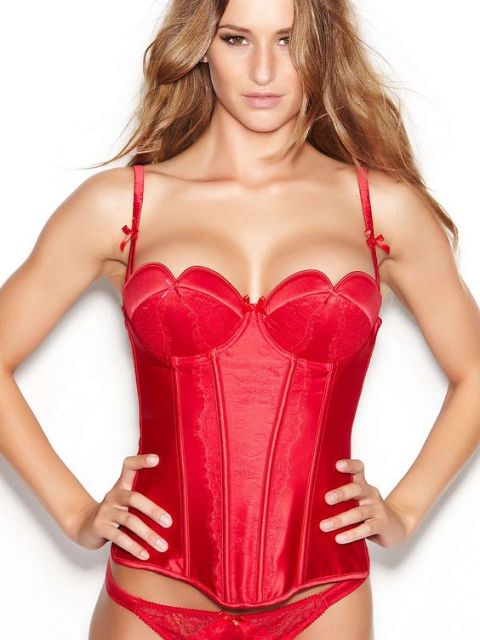 Image source: Pinterest
Nothing can beat the corset in the world of sexy lingerie, and when it comes in red, like this one, you might have trouble on your hands.
Get it here.
7. Seductive red bustier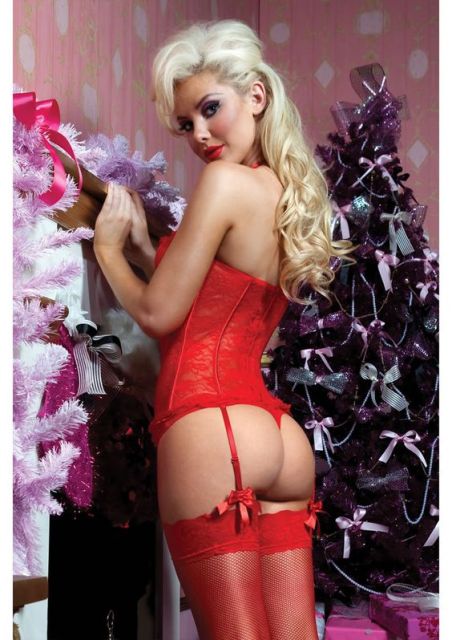 Image source: Pinterest
If you are looking for a way to look like the perfect temptress, look no further than this red bustier which comes with stockings and garters and of course, the ever elusive thong.
Get it here.
---
Suggested read: 6 simple tips to buy the perfect lingerie for your girlfriend
---
8. Skimpy sheer lingerie set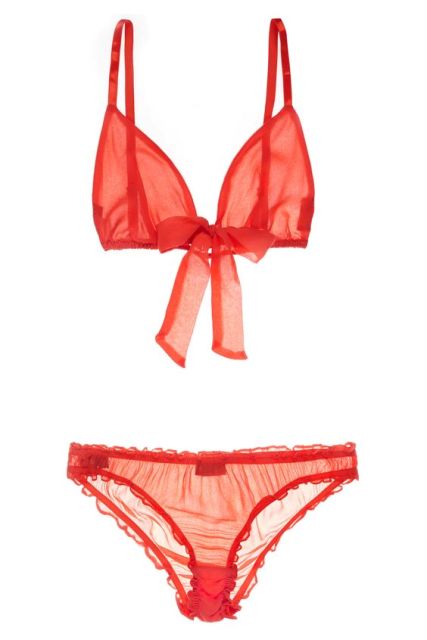 Image source: Pinterest
Frankly speaking, this little number right here would do very little to cover your assets and sometimes, a little risqué is all we need to do the trick.
Get it here.
9. Floral bralette with sheer detailing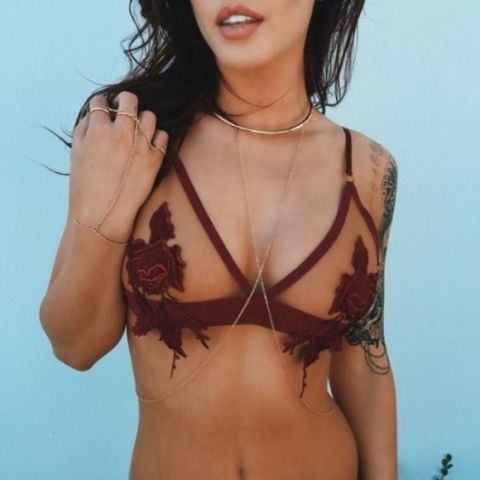 Image source: Pinterest
This gorgeous floral bra triangle is bound to become an asset in your boudoir.
Get it here.
10. Seductive bra set that you can 'unwrap'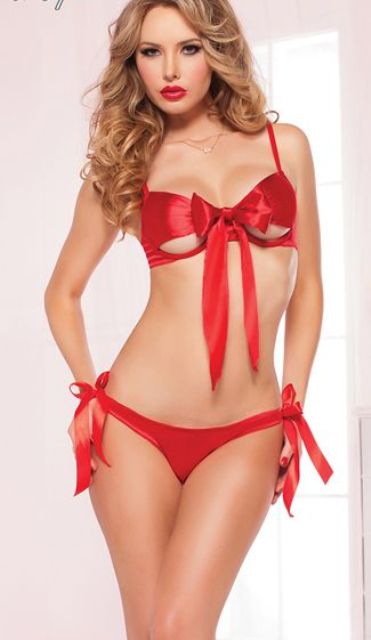 Image source: Pinterest
This is another ribbon-style wonder piece that can let your partner literally unwrap you from the open cup bra and the skimpy thong that comes along with it.
Get it here.
11. Hot red lace body suit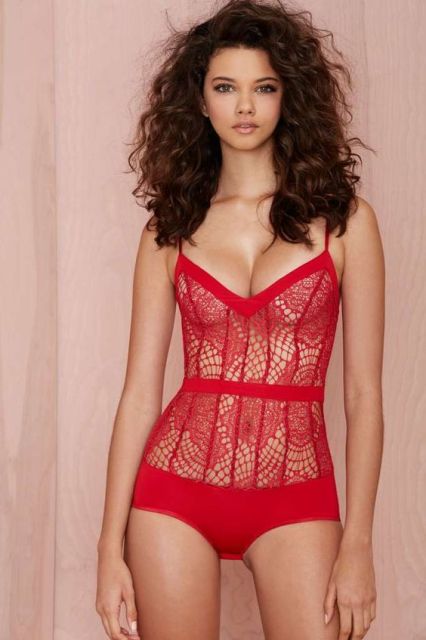 Image source: Pinterest
This innocent little number isn't actually very innocent at all. The intimate lace work interspersed with skimpy cloth is perfect for the sexy dresser.
Get it here.
12. Red halter plunge bra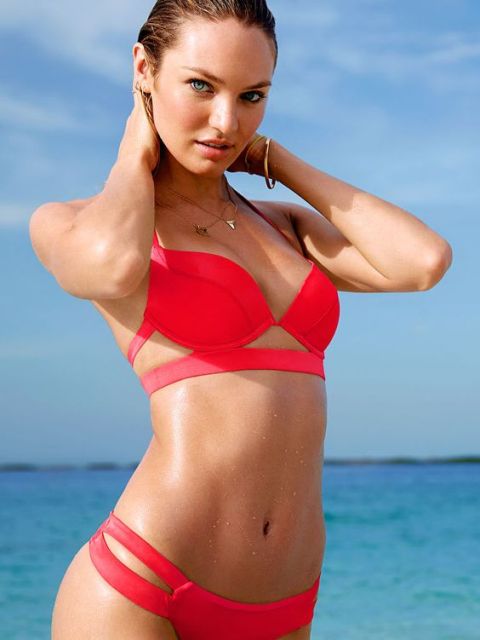 Image source: Pinterest
This super sporty red halter plunge bra and panty set come in seductive cutout contours.
Get it here.
13. Garter slip in intimate lace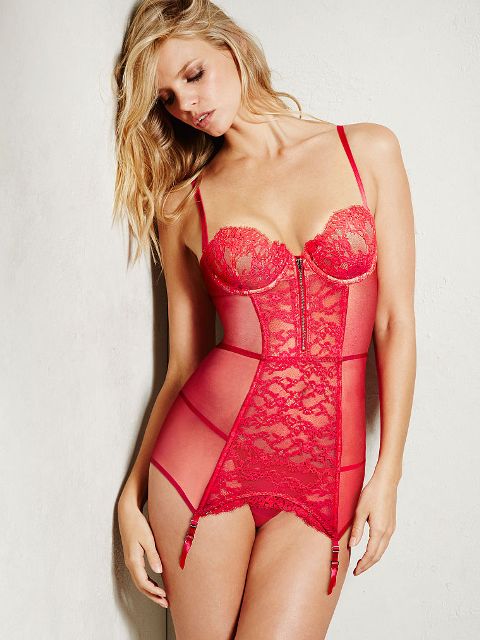 Image source: Victoria's Secret
Any list about red lingerie, or lingerie in general would be incomplete without Victoria's Secret, and this half sheer garter slip in radiant red is precisely why.
Get it here.
14. Little red demi-cup number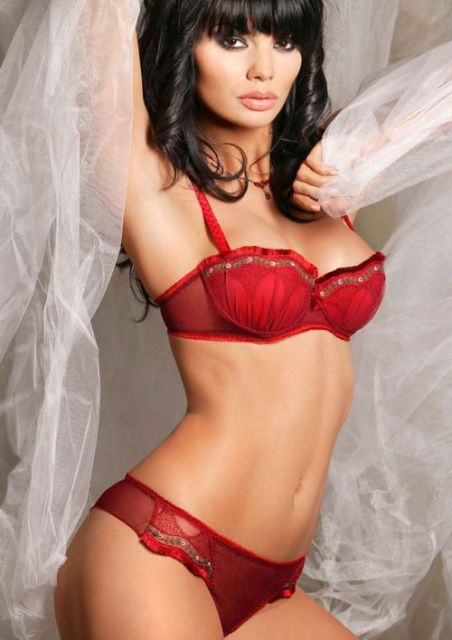 Image source: Tumblr
A balconette bra is obviously much more exciting than a normal padded or wired bra, and this one proves exactly that.
Get it here.
15. Seductive red and pink garter belt collection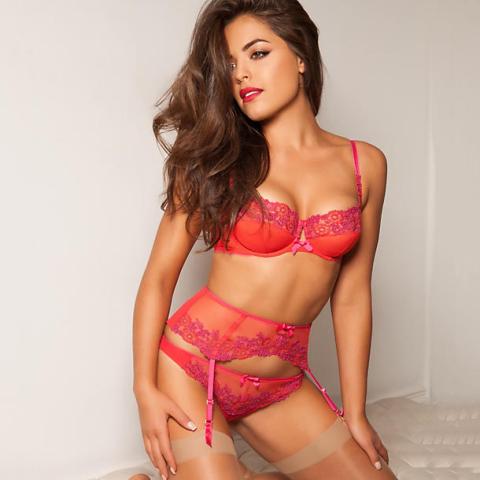 Image source: journelle
This super sexy pink and red number with the push up bra, the garter and stocking and the tiny panties are enough to drive anyone off their rockers.
Get it here.
What are you waiting for- go RED!
Summary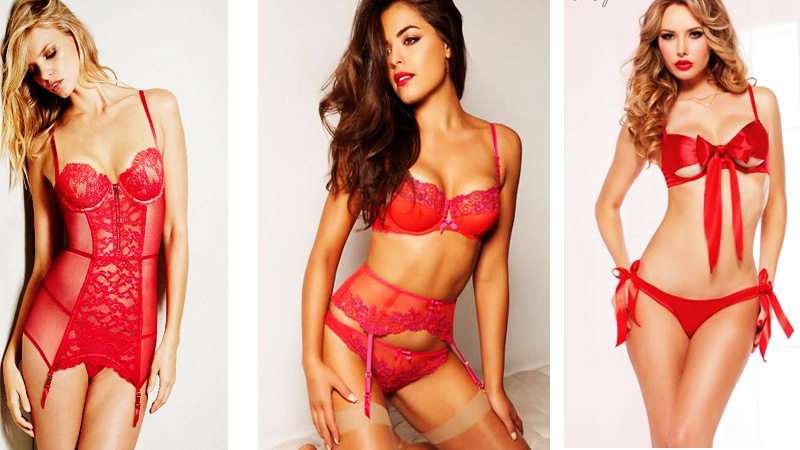 Article Name
15 Red Lingerie Sets You Can Wear Way Past Valentine's Day
Author
Description
Because who said the heat can't linger long after the passion is played out? For the love of red lingerie!