A lingerie store can be easily confused with a confectionery factory. There are oodles of sizes, fabrics, textures, colors and even shapes to choose from. Very often, even women cannot decide what they want, and it seems like an impossible task for men to buy the right lingerie. However, if you have been planning to get something perfect for your girlfriend, all it will take is a bit of research and common sense. This guide will simplify your purchasing decision to an extent that you will soon be heading off to the nearest lingerie store!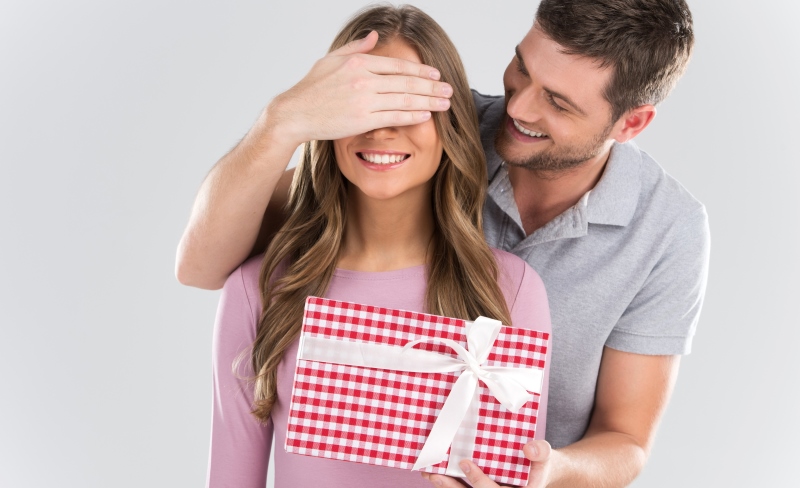 Image source: Shutterstock
1. Size
Priority #1 is the size. Finding the right size is crucial as it concerns her comfort and ease of wear. Lingerie is meant to be perfectly sized – If you go wrong with the size, you have wasted time and money buying it. A larger size will make her look drab (not sexy), while a smaller size will make it uncomfortable to use. If you cannot directly ask your girl for her size, take a peek into her wardrobe if you share that kind of access to each other. Also make sure you note the brands, as sizes usually vary from brand to brand. It is also advisable to check her most recent purchases, so as to avoid similar lingerie.
2. Color
Image source: Shutterstock
You can make this aspect your playground because no one (else) is lucky enough to see the bra and panty set to judge her! However, your girlfriend is sure to have some favorites (keep them in mind too). If you are buying lingerie to match a particular dress, get her the same shade or a nude color. If you are just looking to surprise her and spice up the night, you can either indulge in sweet and romantic colors like cream or pink or make her wear seductive shades like black stripes over red, blue textures on white or whichever color you think she would look sexy in. If she is bold and experimental, go a little wild with leopard prints or those with something written on them.
3. Style
The style of the lingerie will depend a lot upon the kind of person your girlfriend is. She might be simple and cute who wears only the classic prints; or might be loud like the lingerie she wears  – you will find a number of options to fit the need. Sultry, simple, feminine and plain romantic are only examples of different styles. You can choose anything from push up bra with a matching biking panty, to an underwired one (if she is buxom) paired with boy shorts, to a sexy lacy number paired with a thong. The lingerie store is your oyster and you can choose whichever color and style you think your girlfriend would look sexy in. You do not need to look at matching sets too – you could mix and match different patterns to complete the look.
Image source: Shutterstock
4. The fabric
Being the most intimate, protective and responsible (if it protects her breasts, it is responsible!) piece of clothing, lingerie should be the most comfortable garment she wears. Go for a fabric that is soft on the skin and can be comfortable all day long, even if it is bit expensive. Natural fabrics such as cotton and fabrics with a bit of lycra to enable it to take her contours are better than synthetic material, or poor quality underwire that pokes her ribs. The same rules apply for the bottoms too to ensure that her intimate areas are not bruised from poor quality material.
5. The price tag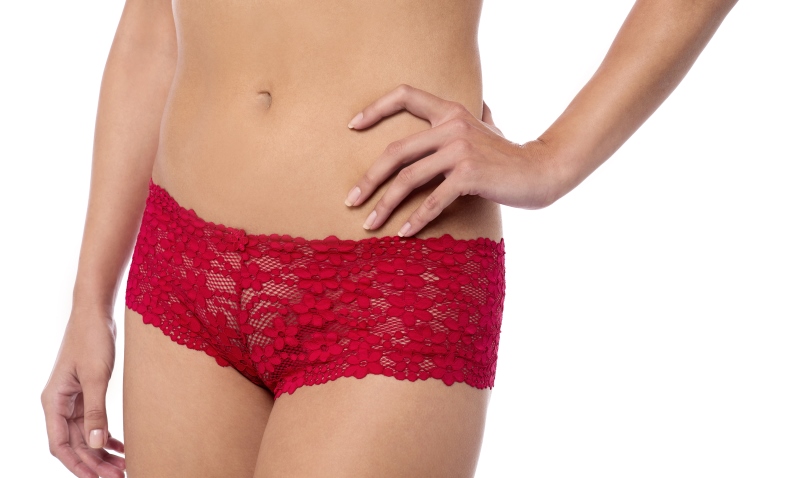 Image source: Shutterstock
You can easily compare good lingerie with the real estate market! Try not to have a heart attack when you glance at the price tag! You are sure to skip a beat though. It is not just a piece of fabric, but also a work of art and is definitely worth the money. Your girl can easily tell the difference between cheap and expensive lingerie, and she is most likely to keep the latter with her for longer because of the sheer quality. Remember, you are not gifting her a piece of garment – it is meant to make her feel good, to get her to feel confident and comfortable, to spice up your love life. It is better to spend a bit more but ensure that she enjoys the experience of wearing it.
6. A helping hand (real or virtual)

This can be the biggest but unsaid roadblock to your buying behavior. Maybe you feel awkward walking into a mall or a lingerie store, talking to the salesperson, touching the fabric and making the purchase. We think we have been good help, but if you still cannot get yourself to enter a lingerie store, get a female friend to go with you. But do not drop the idea though. You can also ask the salesperson at the store for assistance. Lastly, with many e-commerce websites focusing on intimates and adult materials opening up in India along with innocuous packaging, you can now use these tips to make the purchase online. All it takes is a bit of research to understand the size, fabric and other parameters.
So what are you waiting for? Go make that purchase right away!
Featured image source: Shutterstock
Summary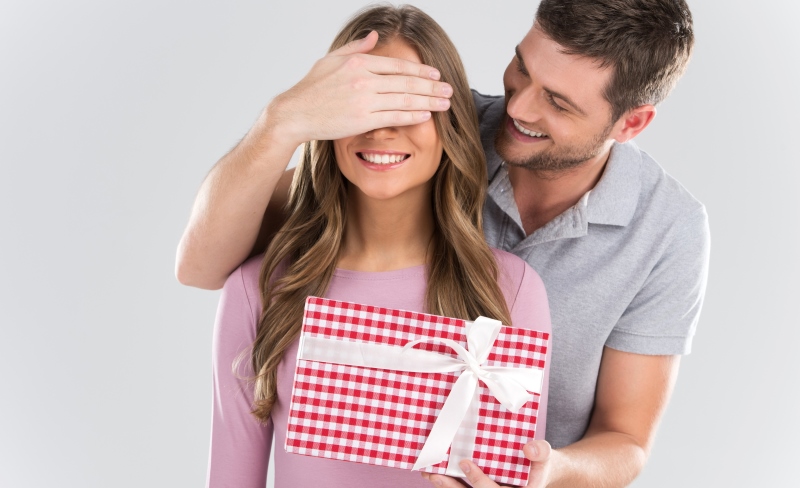 Article Name
6 simple tips to buy perfect lingerie for your girlfriend
Author
Description
Buying lingerie for your girlfriend can be a tricky affair. Here are 6 simple tips to ease your way in making the intimate purchase.