Well, it's no secret that most people view monogamy as a sure road to the lost island. But today, I'm going to tell you that IT IS NOT SO. No, not at all!
Like every beautiful relationship, monogamy also has its ups and downs, but it is special nonetheless. But, let's not overlook the fact that sometimes it does get difficult to stay fully committed to one person. Here I've got some really helpful and strictly all-jokes-aside secrets, which are sure to improve your monogamous relationship. Get ready to make things better, and get ready to love your love!
---
Suggested read: 25 things I've learned about love and relationships in 25 years
---
1. Be ready to adapt and stay flexible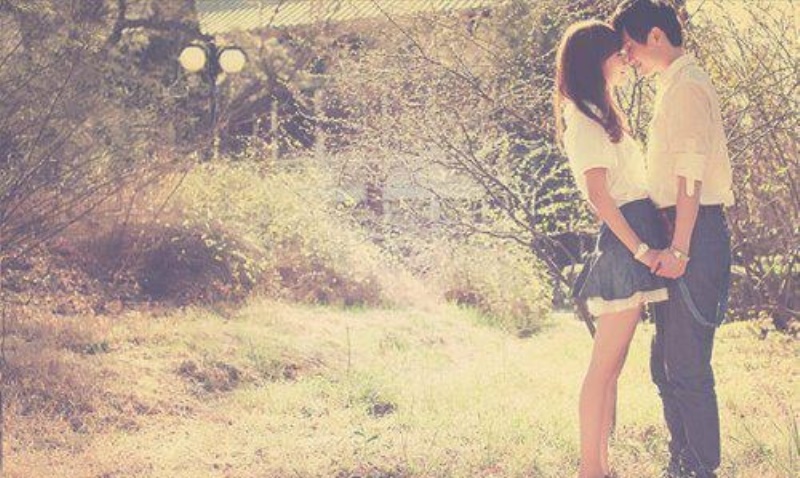 Image source: Pinterest
Now, let me put it like this – think of monogamy as you landing on an unknown planet. What will be your key to survival then? Understanding the ways of life of the alien life form (obviously, different from yours) and adapt to the changes, right? Apply the same approach, and your monogamous relationship will turn into a delightful experiment just like that!
2. Reassurance is a must, as the grass is not always greener!
If you are growing tired of your monogamous relationship, here's what I'll suggest you to do before coming to any conclusion – talk to the people who are in different types of relationships, and their experiences are sure to give you the not-so-perfect picture of non-monogamous relationships! (And heads up folks, it's not so pretty either).
3. Give friendship a chance
Image source: Pixabay, under Creative Commons License
Maybe it's not the monogamy, but just us. We let the huge commitment scare away the excitement and chemistry we feel together. Here's a little reality check – a monogamous relationship doesn't have to be that hard an endeavor. Just breathe. You can take it slow. Just make sure you are communicating with each other, and there's no better way of strengthening your relationship than with friendship! Just try to be the best of friends for each other and believe me, your relationship will be a more than satisfactory journey for sure!
4. There's still nothing better than precaution – Communicate!
Before taking that huge step into a committed monogamous relationship, promise each other complete transparency. Nothing can bind your love better than the magic of crystal clear communication. You have to trust and be there for each other. Whether it's the troubles or the joys, just share it all! It is the beyond-perfect recipe for a successful and happy relationship.
5. Know that love is NOT all you need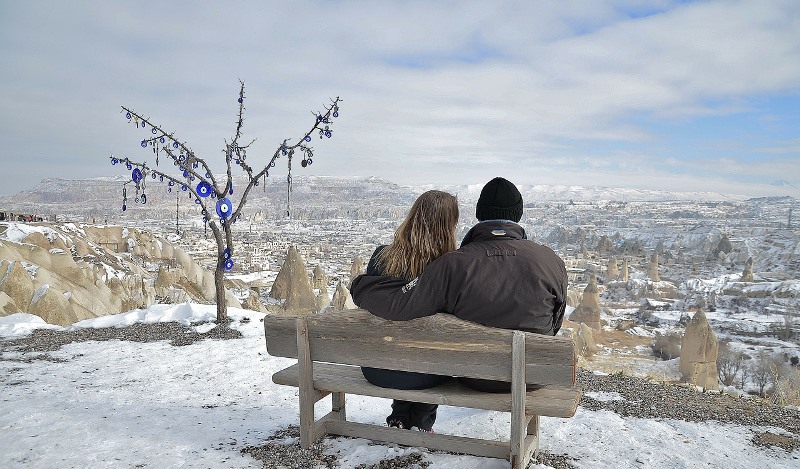 Image source: Pixabay, under Creative Commons License
Hard as it may sound, it's true that there is so much more than just love that drives the train of your relationship. You are the carriages running on the tracks of life (quite twisted ones at that). While love is the fuel, and patience, faith, and selflessness are the wheels essential to your equation. I know it sounds a little bookish, but at the end of the day, that's the truth. So, hang in there and keep trying; you've got a long way to go.
6. Let power play keep your sporting spirit alive
Monogamy is a game where it's both of you are against and for each other. So why not make the most out of you togetherness? And trust me when I say that a little power play comes in real handy. Alternate who's the boss! One day you take charge (of everything!), and let your partner take control another day. This will not only balance your shared responsibilities, but also make it great fun!
7. Let your matchless passion be the binding chain
Image source: Shutterstock
The fuel of every relationship is the love, passion, affection, and those most special moments that you share! So if you are seeking highest pleasure and satisfaction in your relationship, never underestimate the role of intimacy. Let the hotness warm up your sense of togetherness, and everything will be just fine!
---
Suggested read: 10 real reasons why relationships are hard
---
8. Don't overlook the troubles of intimacy, deal with it!
In a monogamous relationship when you have promised yourself to each other for life, it's very important to understand, respect, and address all the different wishes and needs that you both have. If (and when) you find those little troubles, don't hide or shy away. Celebrate the differences and let your passion platter be a double treat.
9. Who doesn't have troubles? Just don't let it cloud your sweet affections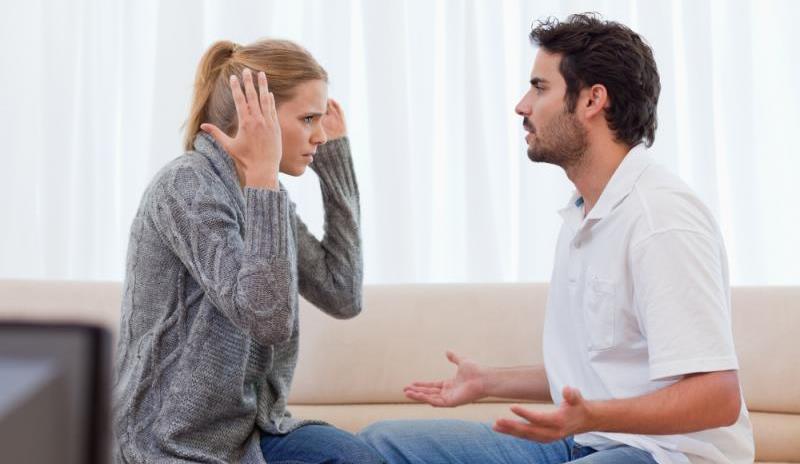 Image source: Google, copyright-free image under Creative Commons License
Yes, disturbing times are going to be there and you will have your ups and downs. But never let that make you feel disappointed with your relationship (not even for a second!). Every time you find yourself searching for the fading satisfaction, take comfort in the fact that your sparkles of love triumph over all. Just hold on, keep hoping, and happiness will find its way.
10. Let the 'strangers again' caress your monogamy
Trust me, a little fun is all you need. All you need to do is take five from your life and rescue your relationship with the beautiful escape of traveling. If you can't make it out of the country, try for a trip to a new city, and if it's still not possible, then book yourself a room in the best hotel in your city for a night. Act like strangers who fall in love once again, and rekindle your special flame of love.
11. Don't let monogamy fade away in monotony – get your recreational side up!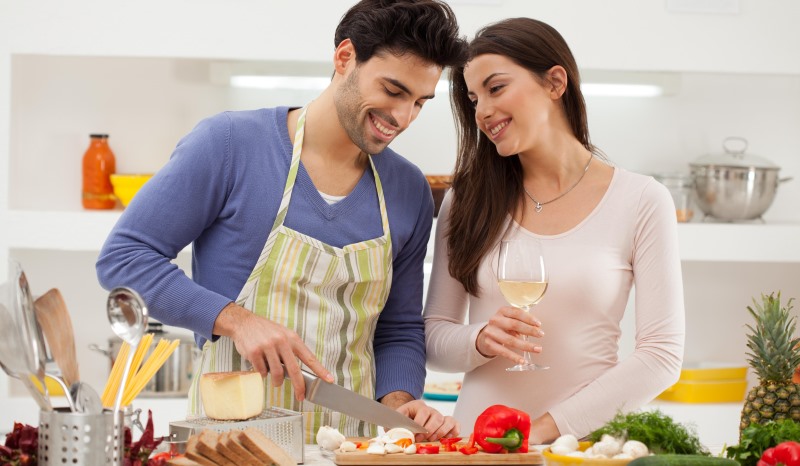 Image source: Shutterstock
Yes, that's exactly what you are going to do. The real poison in every monogamous relationship is that we take its doom for granted and never try to prove it otherwise. Well, that's going to change right now! Let the love in the air infect you incurably and fuel the passion back to life. Make it your weekly ritual to surprise your lover – dress up, cook that secret delicacy, let that compliment out, and don't forget the 'thanks for loving me' kiss!
12. Challenge each other, and inspire your compatibility
When we're feeling upset with our relationships, what do we do? We sulk and start acting out, right? But what has that ever got us other than heartbreaks! So this time, when caught up in troubled times, put in your best effort, stay strong, and don't give in to the temptation of sulking. Smile, hold hands, and show that you believe in your love. This will instill in your partner that you're in the relationship for the long haul, making certain that they are too.
13. If you're finding a little trouble being the partners in love that you are, try some teaming up as well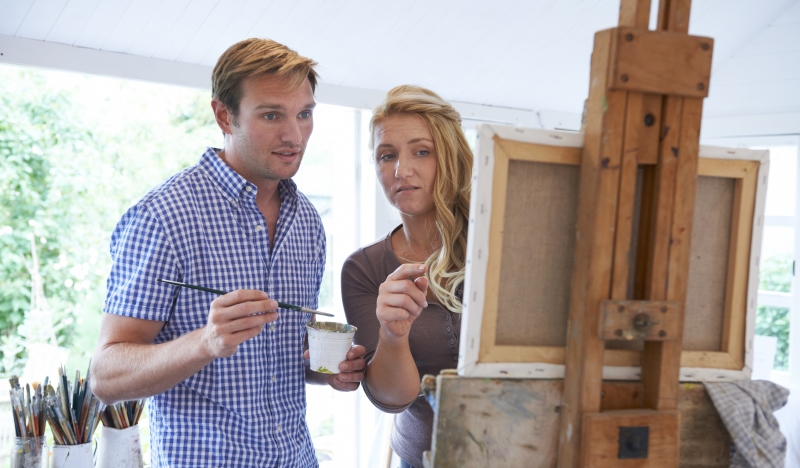 Image source: Shutterstock
Now, I know that this is some out of the box thinking, but trust me, it works wonders every time. You need to find and celebrate what both of you enjoy equally. Like cooking, golfing, painting, playing an instrument – anything at all. All you need to do is team up and let yourself relish in some quality bonding time together. Take that dance class, cook the Sunday dinner together, or even do something a little naughty together (partners in crime, you see!). This will freshen up your relationship and strengthen your bonds like never before.
14. Never lose sight of the good in each other
The root cause of our dissatisfaction in every relationship is that we never actually know what we want. Lost in our search for love, we can't help getting attracted to the magical gravity of our partner's goodness. But over time, as the picture of what we wish for ourselves starts getting clearer, the resulting distance and distaste we experience is only natural. The best way out is never losing sight of what you fell for in the first place, and learning to value it over the course of time.
---
Suggested read: 20 little things that will guarantee a super strong relationship
---
15. The ultimate mantra of satisfaction anywhere is to take charge of your own happiness
Image source: Pixabay, under Creative Commons License
Believe me, this is a piece of ancient wisdom that explains the simplest and most precious truth. Satisfaction is the chord connected with our desires and expectations, which are the direct reflection of our craving for happiness. So, a monogamous relationship or no relationship at all, always know that it is only you who is responsible for your happiness and this will help you appreciate the love and affection of your partner and will save you from the disappointments of expectations and all the backfiring of attachment.
Voila! The happiest life is yours.
So, now that you know tall about the magical secrets of a happy and satisfying monogamous relationship, it's about time you do something about it and give the love of your life the most beautiful present there is.
Featured image source: Pixabay, under Creative Commons License
Summary
Article Name
15 Secrets To A Satisfying Monogamous Relationship
Author
Description
It's not as hard it's believed to have a satisfying monogamous relationship. Here are a few secrets that will help you have a successful one.