You are madly in love and everlasting promises just don't cut it out for you, you are always on the lookout for new ways to express that love. These 21 couple tattoos will just inspire you to get inked and express your undying love for each other, in a way you can vouch nothing can take away:
1. Her king, his queen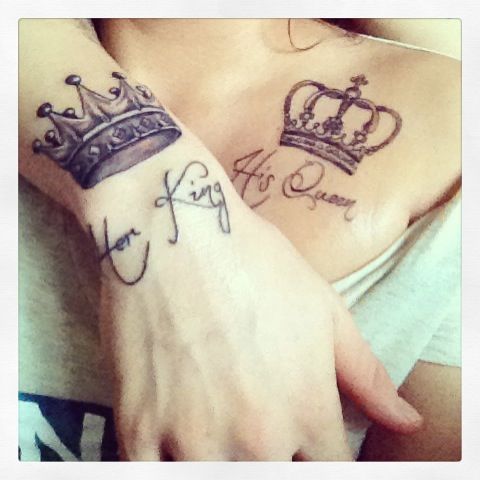 Image source: Pinterest
He knows how you to treat you well and you adore him like he is the only man on Earth! You both appreciate each other like no one else has.
2. A vow is forever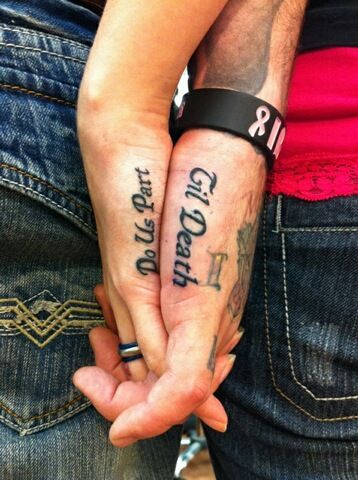 Image source: Pinterest
A marriage solemnizes your union but the promise you make to each other, to stand beside each other through ups and downs trumps every ritual and tradition.
---
Suggested read: The hottest celeb tattoos
---
3. Yin and yang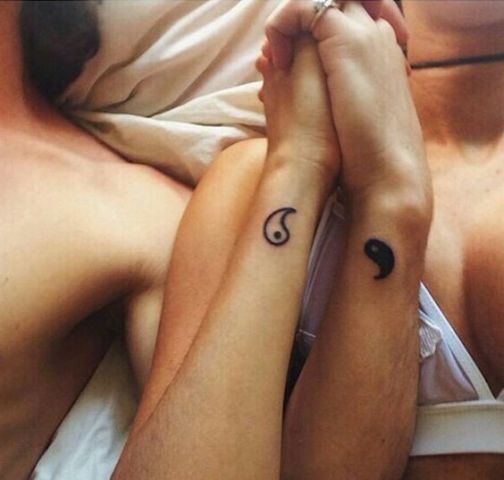 Image source: Pinterest
You are both such strong and independent personalities and yet, you connect together so beautifully, almost as if you were a part of one whole.
4. Living a thousand lives together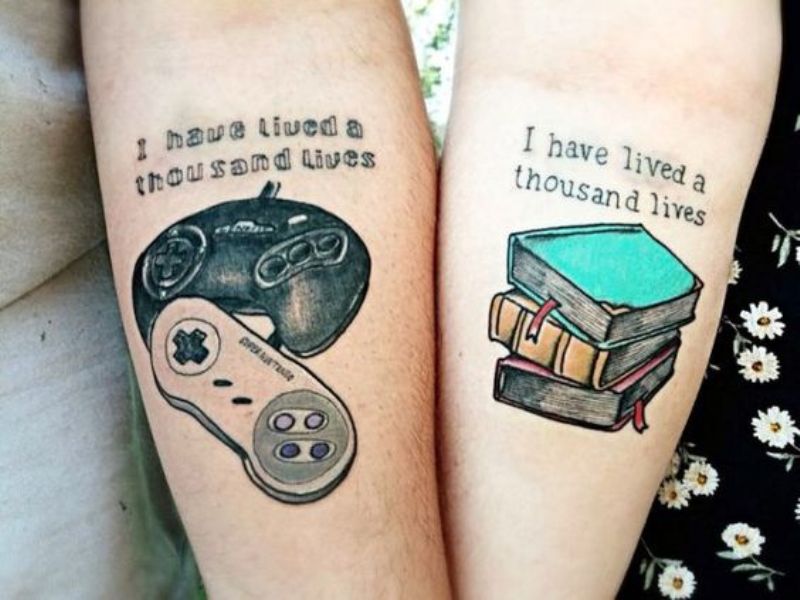 Image source: Pinterest
You push each other to have the most exhilarating experiences which enrich you both. With your ideas and plans, you create magic for each other!
5. It will always be you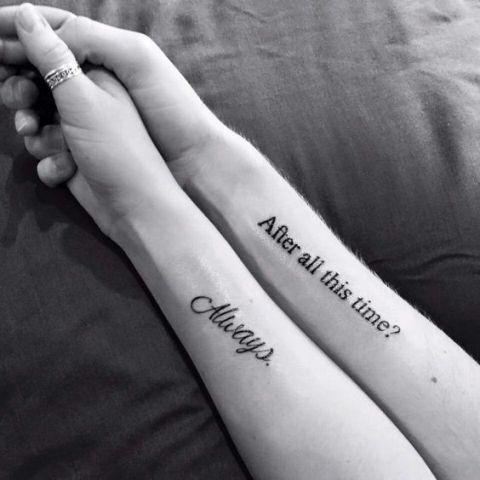 Image source: Pinterest
That is the thing about eternal love, the flame never snuffs out, you will never find yourself say that it's over or it's done, because you will always make an effort. Plus, Snape!
6. You make me happy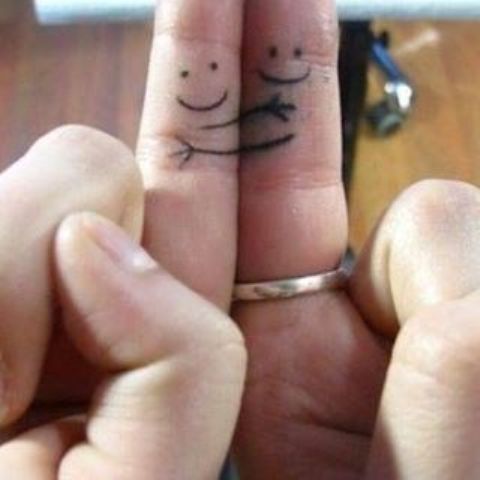 Image source: Pinterest
He is the one and you know it, because when you look at him, you can't help but smile! If he can make you smile through a rough day or make you laugh after a terrible mess, you got a keeper!
7. Love and respect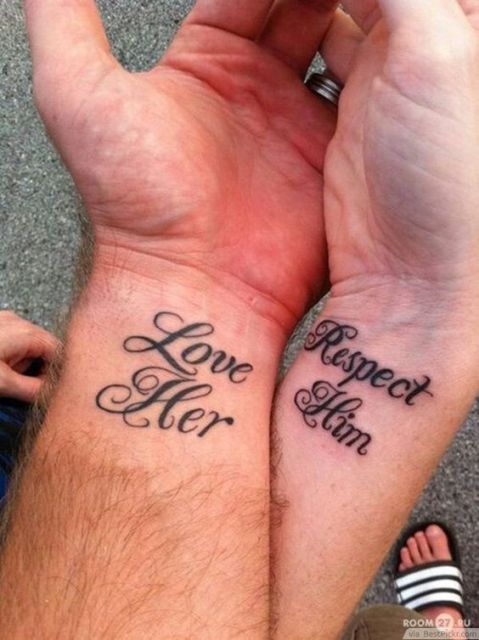 Image source: Pinterest
Any couple in a long-term relationship will tell you that it is mutual love and respect that keep a relationship afloat through time.
8. A promise is forever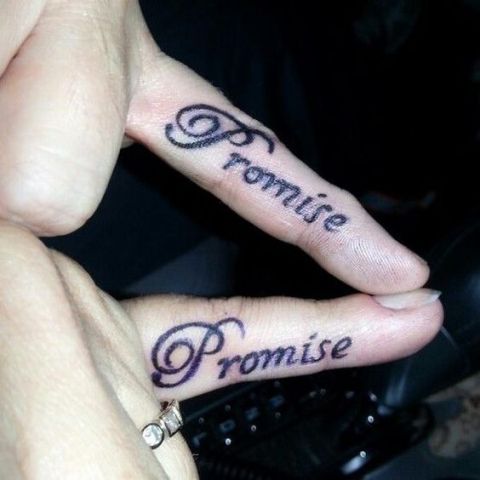 Image source: Pinterest
True lovers are not afraid to promise a love that lasts forever, a love that is mutually respectful and faithful, a love that makes you happy.
9. We got this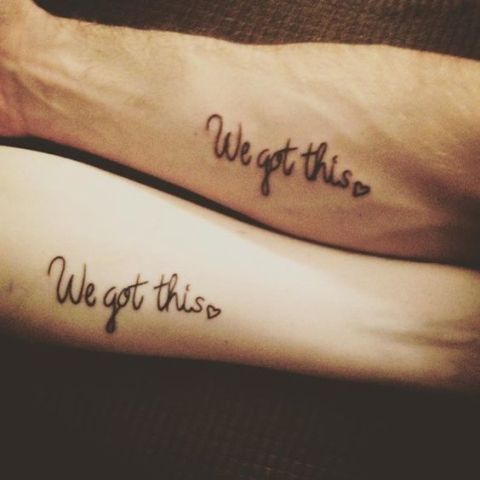 Image source: Pinterest
Drifting through life can be a daunting task, but you got each other!
10. Yes, you do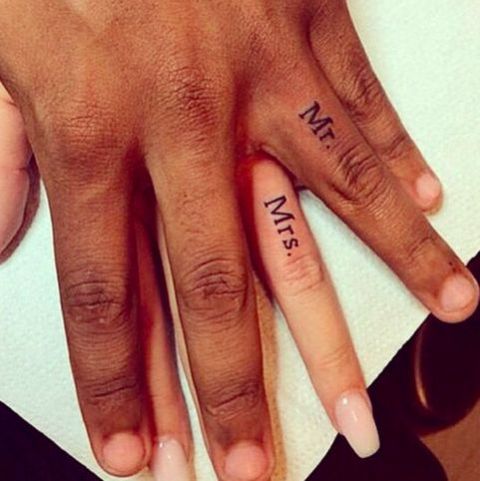 Image source: Pinterest
You both took your vows in front of friends and family, a commitment to each other to be there for each other through the thick and thin of life and you say it again!
11. It's in the everyday!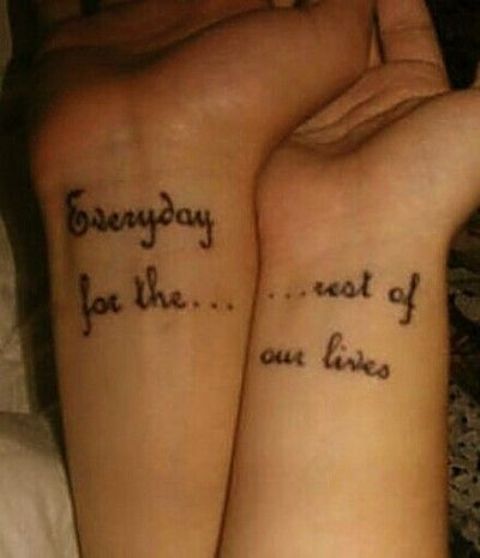 Image source: Pinterest
Valentine's Day comes every day for couples in love, when the company of the other person makes the day special enough.
12. Love knows no limits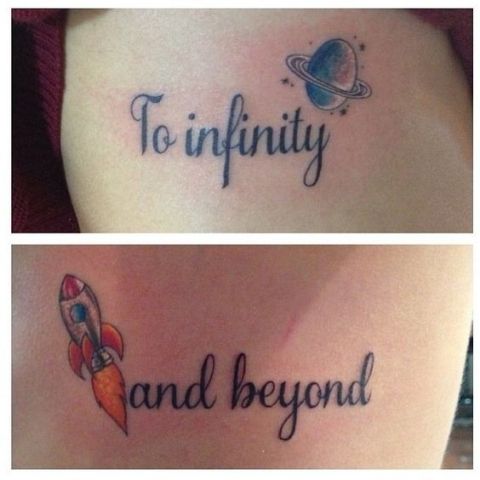 Image source: Pinterest
The best couples strive to bring out the best in each other, prompt each other to achieve their goals and reach their destiny.
13. Mickey Minnie Love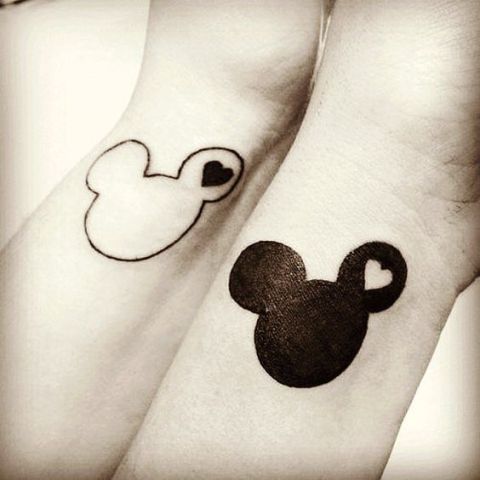 Image source: Pinterest
When you are with the right person, you don't shy away from seeing yourself in the cutest couples through time!
14. Food makes hearts grow fonder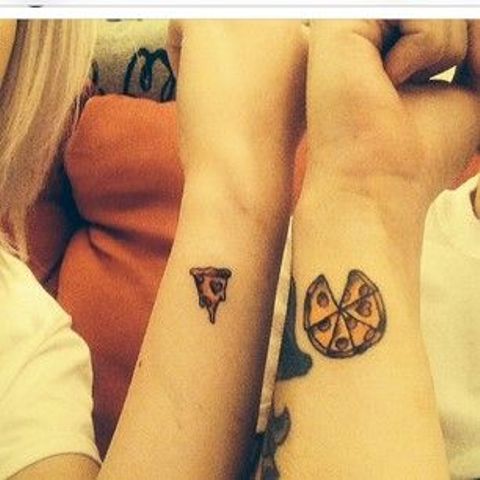 Image source: Pinterest
It is said people who love food are the best people! Cooking together or exploring new foods- couples who love food never get tired of bonding over food. Get out and whip up a romantic meal for your partner!
15. Life is a game of Tetris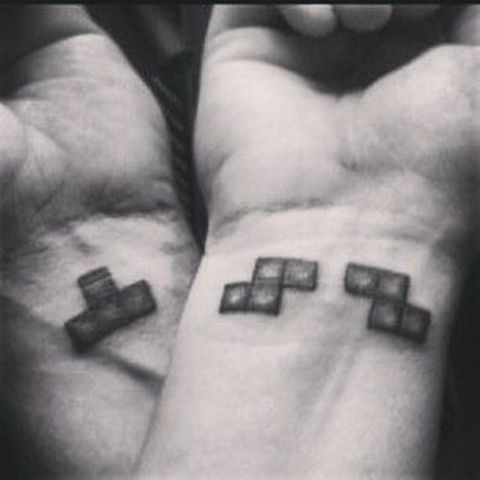 Image source: Pinterest
Like a game of Tetris, challenges and opportunities come in varied shapes, however as a couple you stand the test of time. Whatever life throws at you, you face it head-on, together!
16. Light the spark to your fire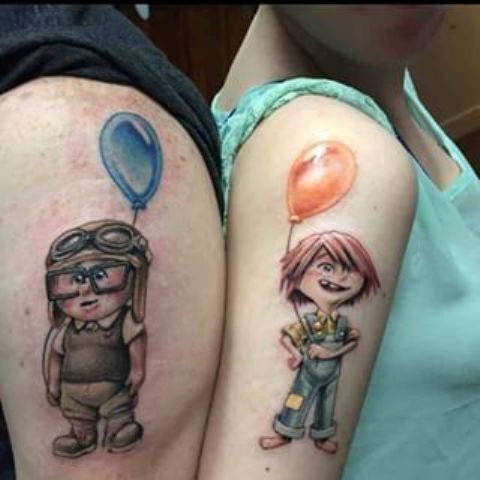 Image source: Pinterest
And who better than Carl and Ellie to show you the way to a life of love, well lived?
17. Beauty and the Beast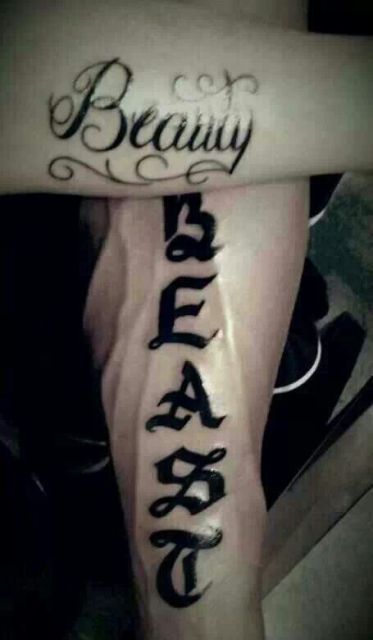 Image source: Pinterest
Long term relationships see a couple at their best and worst, at their most beautiful and their most beastly and still find them to stick through those situations and come out stronger.
18. Eyes only for you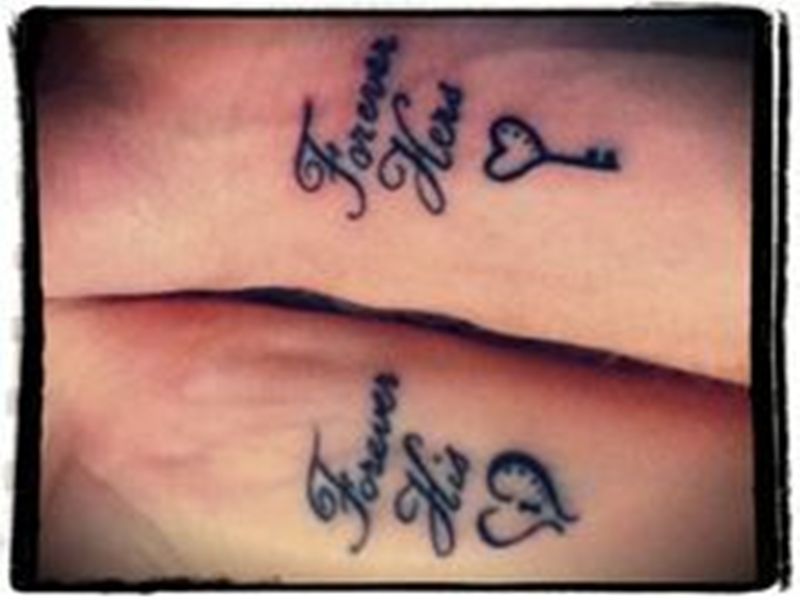 Image source: Pinterest
You don't get swayed by temptation in whatever form it may be, you only have eyes for each other and this trust is what keeps you together forever.
---
Suggested read: Having lots of tattoos may have this surprising health benefit
---
19. All that you will ever need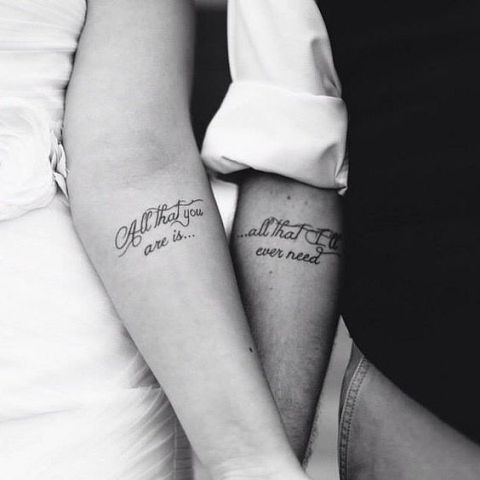 Image source: Pinterest
A friend, a lover, a companion, a motivator, a guide, your partner can be so many things rolled into one. He is all that you ever wanted and all that you will ever need.
20. You were meant to be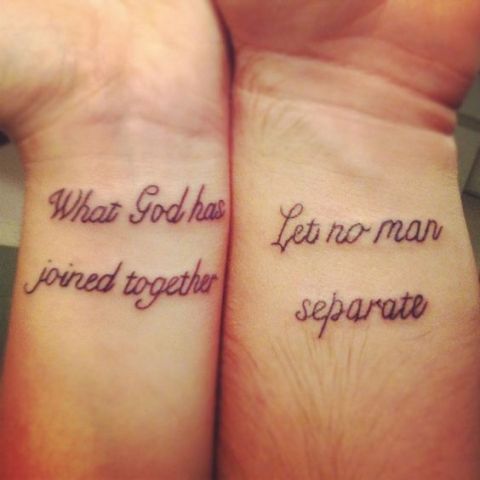 Image source: Pinterest
You truly believe you were meant to be together, through the sands of time. When you reflect back on how you met, it is only serendipity that led you to each other and you would have it no other way!
21. Till death do us apart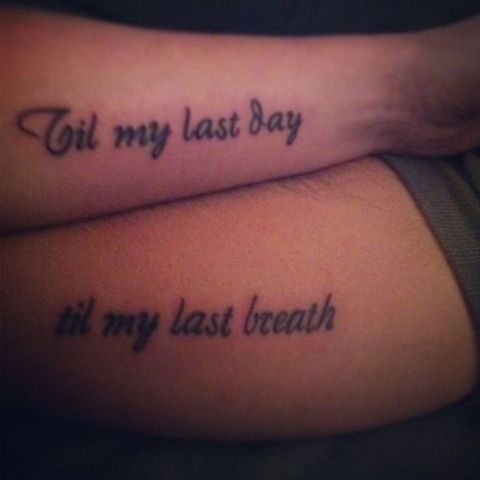 Image source: Pinterest
When you give your heart to someone, it never remains the same. You give away a part of yourself, the worry, the anxiety of being attached to someone so much hurts but you wouldn't have it any other way and you would never wish for a day without them.
In love already? Go, get inked.
Which of these couple tattoos caught your attention? Tell us in the comments below.
Featured image source: Pinterest
Summary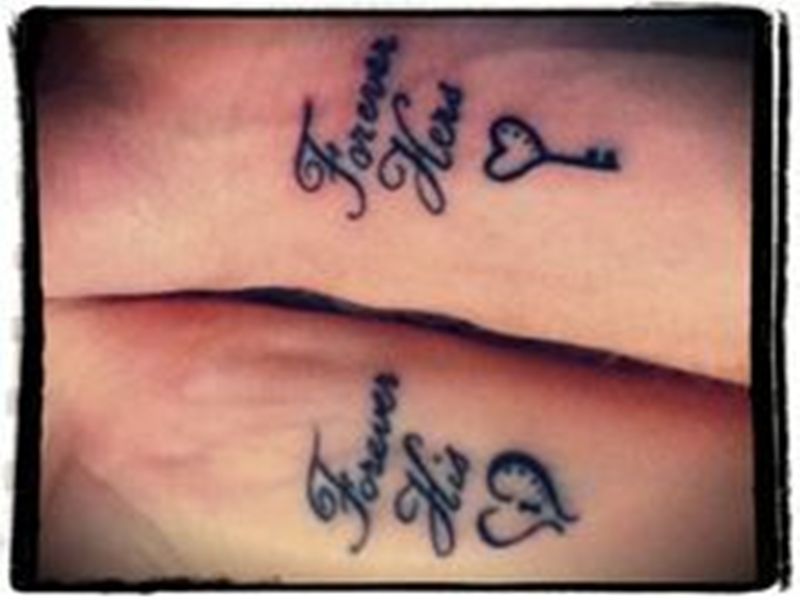 Article Name
21 Couple Tattoos That Are Giving Our 'Forever Love' Ideas New Shape
Author
Description
Because couple tattoos promise forever in a way that nothing else can!