Getting dressed for the weekend is getting more and more difficult to accomplish, especially considering the variety of plans that you might have the occasion to dress for. Here is a list of 16 awesome suggestions which is bound to help you pick out the perfect outfit, for whatever kind of day you might have to dress for.
1. For a fun day out with your friends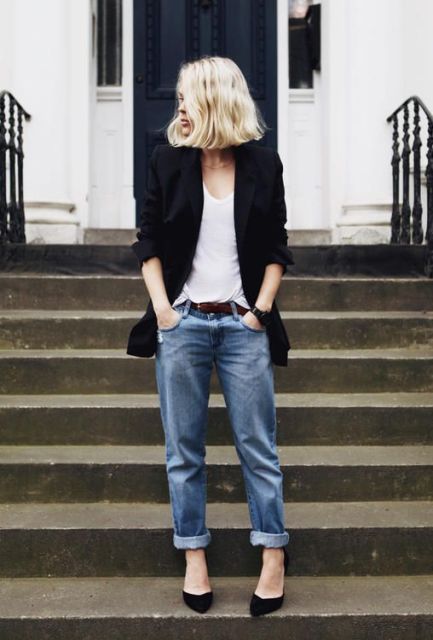 Image source: Pinterest
When you are getting ready for a great day with your friends, you need to look stylish as well as be comfortable. A pair of rolled up jeans with a tank top can be made to look super chic with the addition of a boyfriend jacket or any jacket for that matter.
2. For a chill and laid back house party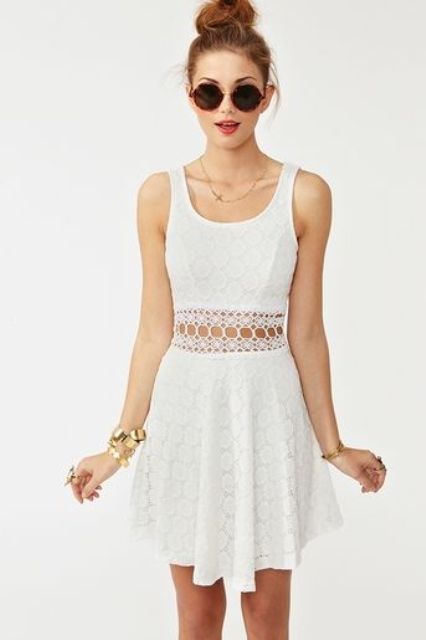 Image source: Pinterest
One of the most sought after plans for the weekend is a chilled out house party, where also you have to look cute without overdoing it. A simple stencilled skater dress or a summer dress is great for the occasion. If you are unable to get hold of one, work the crop top and skirt combination, which is just as good.
---
Suggested read: The hair accessories I have fallen in love with
---
3. For simple Saturday night date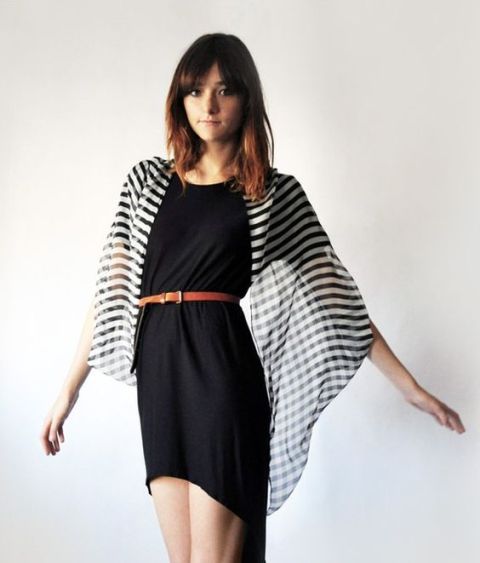 Image source: Pinterest
A casual date requires you to look cute without looking too formal. A simple black silk dress with a leather belt and a monochrome pattern chiffon cape as accessory to your outfit is enough to make you look as chill as you feel.
4. When you have called someone over for "Netflix and chill"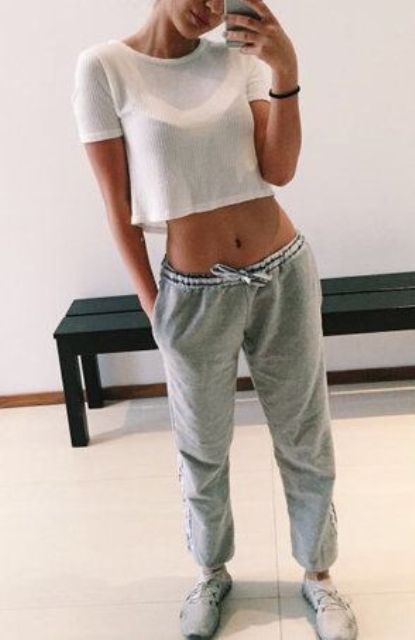 Image source: Pinterest
Essentially, this outfit should be a little sexy and a lot of casual. Grab hold of your most comfortable pair of pyjamas and a cotton crop top which leaves ample room for going about your usual acrobatics while you chill on Netflix alone, or with someone.
5. A fancy dinner party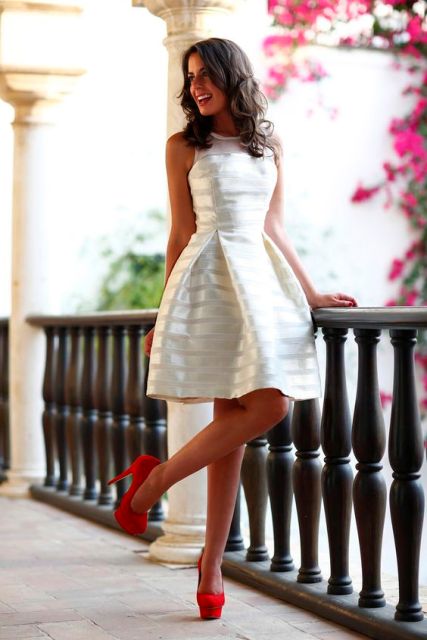 Image source: Pinterest
A simple shimmery skater dress with a modest hemline, and bright, contrasting accessories is great for a fancy Saturday night dinner date or party.
6. For a movie with your gang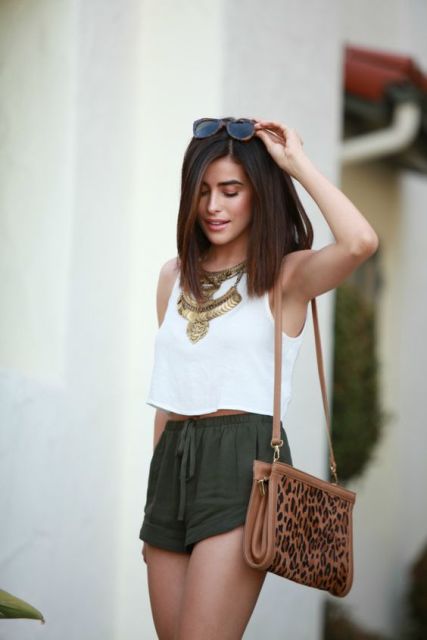 Image source: Pinterest
A great way to look casual and beautiful for a movie date is by pairing your shorts with a comfortable crop top and the addition of chunky jewelry and a leather handbag completes your look.
7. A party you had been waiting for, for months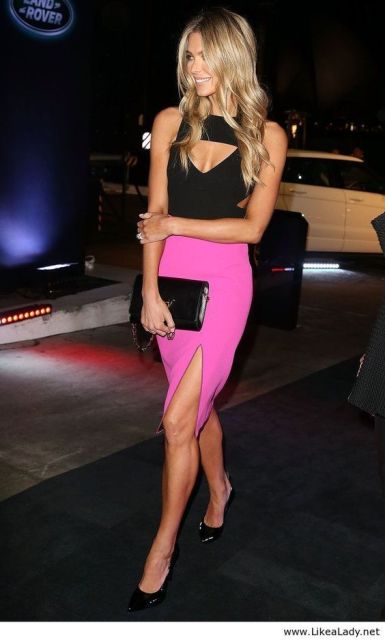 Image source: Pinterest
Then there are those parties which you had been planning for, for months. Bring out the sexy in you with a black cut-out top tucked into a contrasting skirt in bright pink with a mysterious thigh high slit.
8. A day spent with your family

Image source: Pinterest
The best thing about chilling with your family is that you can wear your casual favorites, such as this super comfy shift dress, accessorized with a single gold pendant and comfortably slippers.
9. A road trip with your friends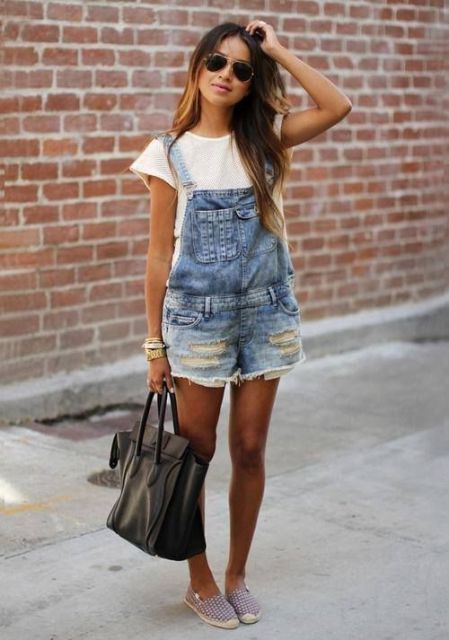 Image source: Pinterest
Weekends are the perfect opportunity for a quick getaway with your best friends, and to dress for the occasion, all you need is a super comfy white T-shirt and a pair of distressed dungarees. A great pair of sneakers or loafers and your bag full of essentials and a pair of shades are welcome additions.
10. For a nerdy date with a library or bookstore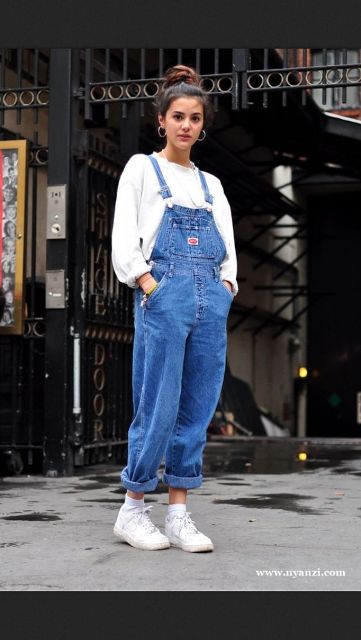 Image source: Pinterest
Comfy clothing is most important when you are at a bookstore or a library so that you can stretch and lean and sit cross legged with ruffles and frills and cloth getting in the way. Overalls with a top knot, sneakers, big hoop earrings and your library card are all the accessorizing you need.
11. For your weekly trip to the market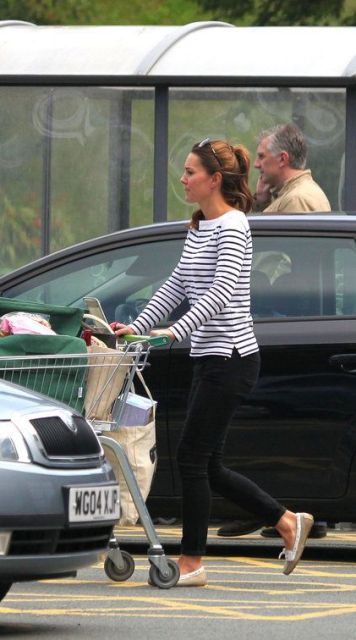 Image source: Pinterest
Decide to take a cue from the princess herself and dress in casual chic clothing when you are out grocery shopping for the week. A collared shirt or a top with skinny trousers and a comfortable pair of sandals are enough.
12. For a therapeutic shopping trip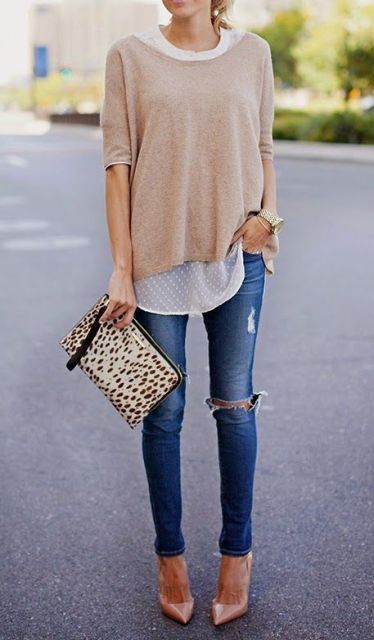 Image source: Pinterest
What do you wear when you are going to buy clothes on a weekend? You need to feel comfortable, relaxed, but also look try to avoid looking like you are homeless. Try out a pair of distressed jeans and make a chill outfit look fashionable with layers and a dainty pair of pumps.
---
Suggested read: How to accessorize right for formal events
---
13. An evening garden party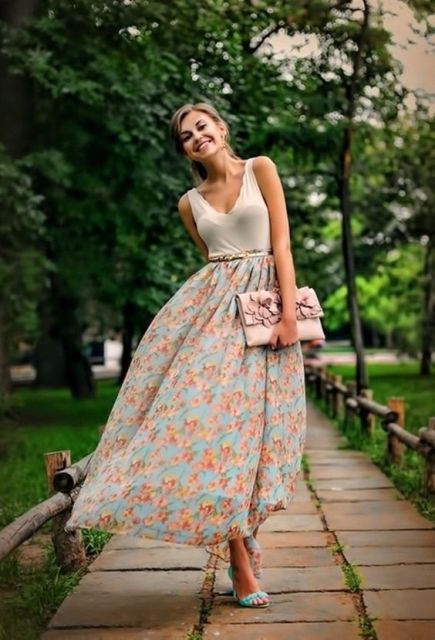 Image source: Pinterest
When you are getting ready for a garden party, you need to feel relaxed, comfortable and let the laziness of the evening get to you. For this, a super light maxi skirt with a cotton shirt, vest, or tank top tucked in and secured with a slim belt should do the trick.
14. For brunch and a good gossip with your fellow females

Image source: Pinterest
Dressing for a brunch can be quite tricky. If you are meeting up with your girls for a fun afternoon, try out a pair of skinny jeans and a comfortable airy top, accessorized with leather on your shoes, belt and handbag for the laid back fashionista look.
15. When you are going to work out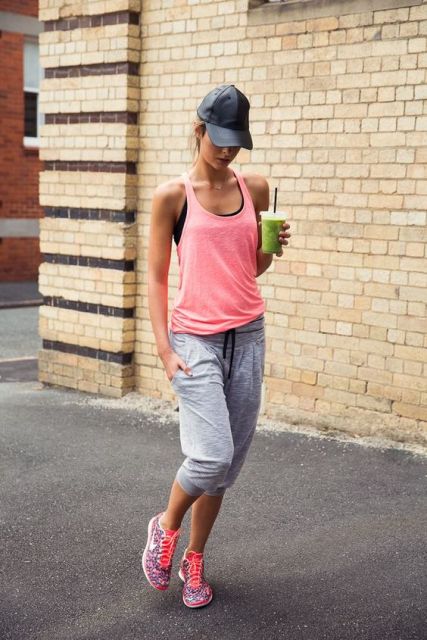 Image source: Pinterest
It doesn't matter if you are going to work out, you have to look sexy in the gym. That is why stretchy and comfortable outfits like these in fun colors is always a great option. Also, always invest in a great sports bra.
Happy now?
Summary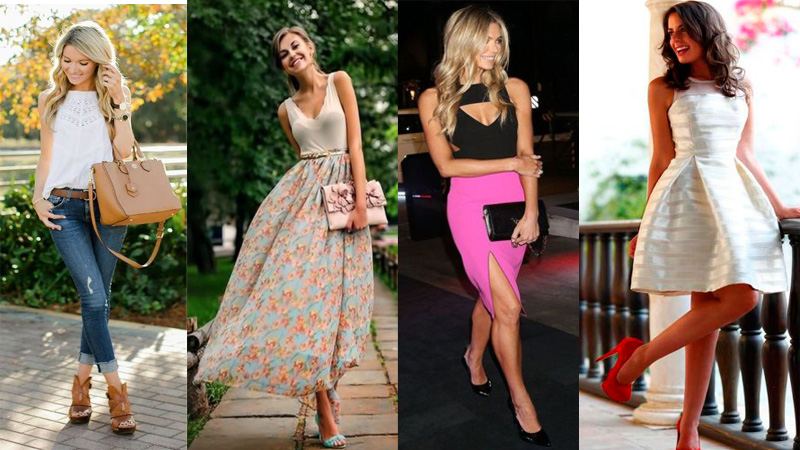 Article Name
15 Versatile Looks That Will Cover All Kinds Of Weekend Plans You May Have
Author
Description
Tell us about your weekend plan, and we'll whip the perfect look for you!