Power dressing is all the rage now. With all the hullabaloo over feminist fashion and power chic dressing, it must be obvious that you have planned better on how to accessorize for events of the formal genre. From the best mags on fashion tips to the best fashion accessories, sometimes nothing seems to be helpful when it comes to power dressing on the go. From the wrong choice of skirt suit to a botched up color palette—there could be lots of roadblocks making your how to accessorize right mindset drab!
Check out these top tips on how to accessorize minimally for formal events. Rest assured that all the while, you could keep making a bomb-like impact.
1. Go the statement way

Image source: Pinterest
Statement accessories are a boon. When you have got many of these available, there are tons of fashion styles you could create in a jiffy. From wearing the best metallic statement necklace to flaunting a statement piece of earrings—power dressing can be achieved with the simplest of stuff. We must remind you that statement accessories must never be overdone. This means, when you are dressing your neck area, skip putting anything else on your hands. Keep the focus on one part that you want to highlight – your neck or your hands, but not both.
---
Suggested read: 8 chic fashion trends we want to flaunt this season
---
2. The statement watch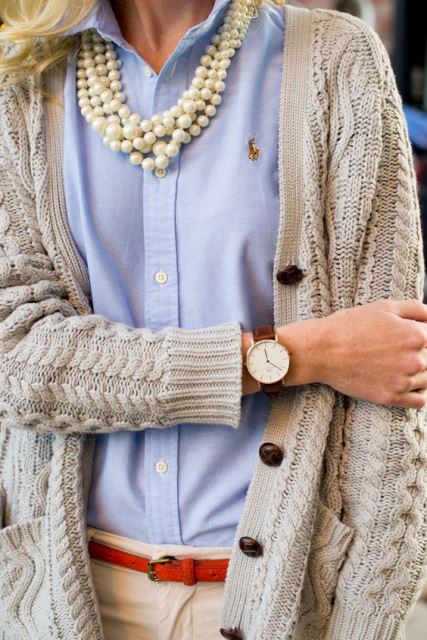 Image source: Pinterest
Watches have always been associated with power dressing. Having a brilliant watch is like having a piece of diamond jewelry. It goes well with everything and anything, and you are simply ready to look like a million bucks as you strap the watch on. While selecting a watch, make sure you select a neutral dial color. Anything too bright or too streamlined might not look well in a formal ensemble. Metal watches in gold and especially steel or titanium are rockers! Make sure you a pick a watch that is chunky or something that is sleek, depending on how slender or thick your wrist is. For those with broad wrists, everything looks like an awesome pick. For those with thinner wrists, sleek and geometric cuts look best.
3. The right belt spruces up your look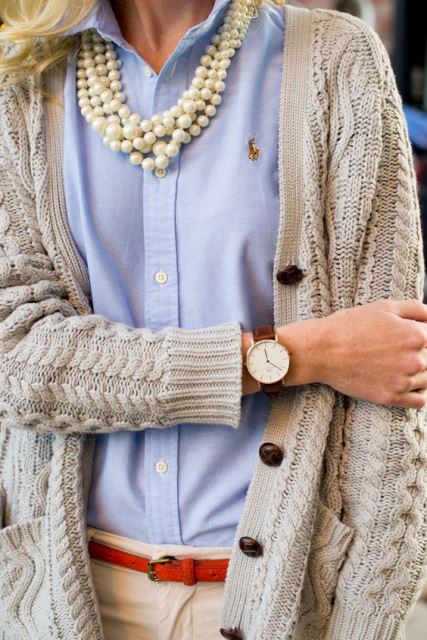 Image source: Pinterest
Yes, belts have always been relegated to the bottom ranks on fashion charts until now. The formal fashion world has awakened to this miracle accessory that can glam up the dullest of dresses without much ado. Metal belts in gold are your best bet when it comes to adding some spunk to a boring formal dress. Make sure you accessorize a golden belt with a contrasting silver pendant for a sort of metal-block effect.
4. Bright color blocking

Image source: Pinterest
In order to imbibe a causal streak into formal power dressing, you need to take risks. These risks will pay off when done right and that is when you can place bets on color blocking. See how the oxblood is contrasted with the orange. One piece of accessory, the bags or shoes or jewelry needs to be a completely stark contrast with the main dress!
5. Add zing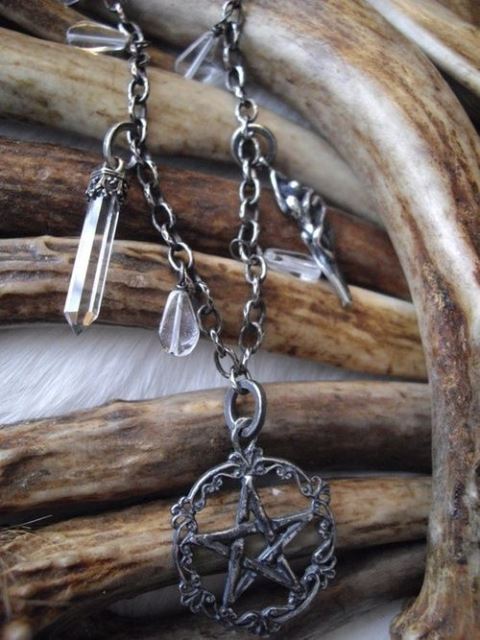 Image source: Pinterest
The idea is to ensure you do not look too old while going for power dressing. The accessories need to be kept at a minimum, true, but then this never means you have to do away with them altogether either. If you are not comfortable without the statement pieces, then go for charms and chunky items that add some buzz to your look.
6. Do not overdo the look

Image source: Pinterest
The idea behind power dressing or clever accessorizing is that you must keep the look uncluttered. The best way forward here is to keep things well tuned with each other. When you begin to understand crisp lines and styles, then power dressing could be yours, totally!
7. Go for clean cuts

Image source: Pinterest
Neat silhouettes and straight fits are the keys to power dressing. With the best tailored or perfectly altered suit skirt, you can create a complete powerhouse of a formal look. Throw in a great bag or add some sexy shoes, and you have the perfect look. The clean lines will accentuate the formal part of your fashion!
8. Use scarves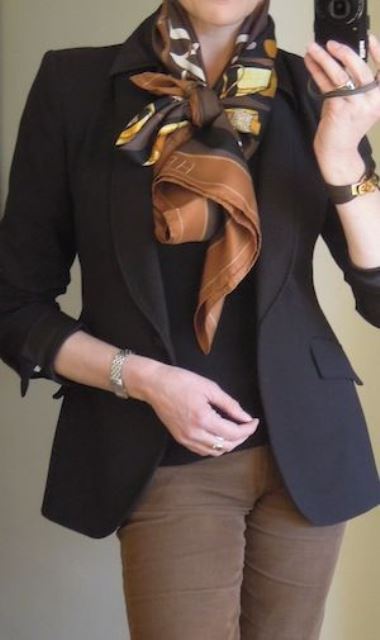 Image source: Pinterest
Scarves are a very clever way to add sass to power dressing. The right scarf makes you throw wind in the air and march forward with casual funk. The dullest of formal outfits can be topped up with scarves in nude tones or even animal prints, for the perfect effect.
9. Make it up

Image source: Pinterest
Among all the fashion tips for power dressing, you are sure to come across the one that asks for clever makeup. Makeup is an accessory not many acknowledge enough. Nude makeup is apt for power divas, and the highlight can either be your lips or your eyes. However, when you are trying to do makeup for a formal outing, then always go for  gloss.
10. Clean jewels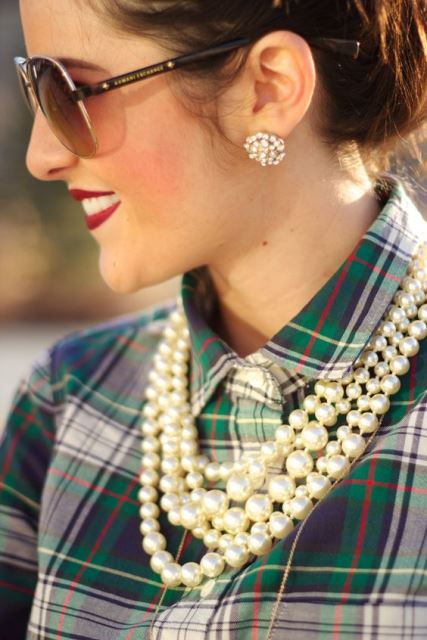 Image source: Pinterest
Think of those amazing string of pearls. The princess cocktail pearl necklace! Yes, we need not say anything more when picking the right formal accessories for a round of power dressing.
---
Suggested read: 8 essential tips to style yourself for a winter date
---
11. A nerdy feel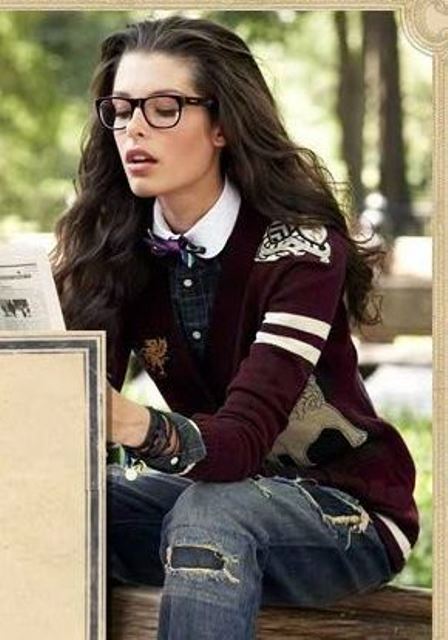 Image source: Pinterest
Add a nerdy vibe with good old professor glasses. These help you look every bit the diva you are while adding the right formal edge to the look. Office fashion can be spunked up using a pair of spectacles without doubt!
The idea behind these fashion tips for formal accessorizing is to make you more secure with your formal choices. It was always thought that power dressing is too boring and limited, but then, those times have been left far behind!
Summary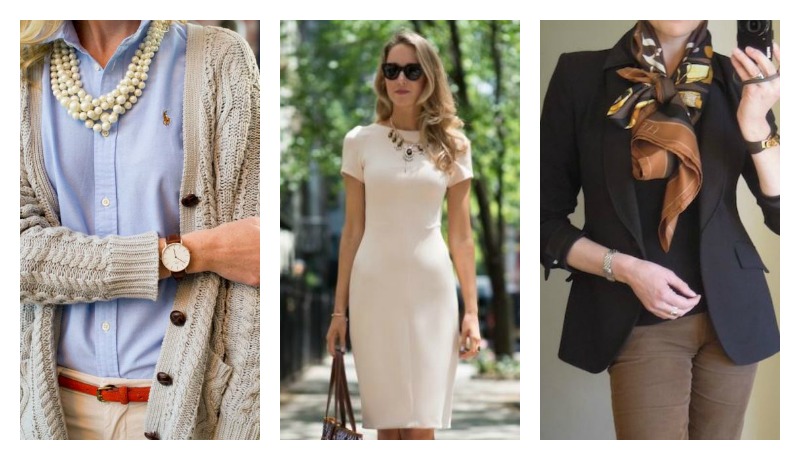 Article Name
10 Tips On How To Accessorize Right For Formal Events
Author
Description
Power dressing is in vogue, and you need all the help you can get on how to accessorize right for a formal event. And we've got you covered, right here!