2016 has just begun and my big number already is 20.
In case you are wondering, yes, I am talking of my shopping sprees. And as a new year present from NLT, I am bringing all you lovely ladies the best of the lot. So, save the time you shall spend scouring the stores and sites for the perfect things to stack up in your closet and find them all right here, with me.
Today: hair accessories. Trust me, you will love these cute li'l things:
1. Shape barettes for some shape-ly style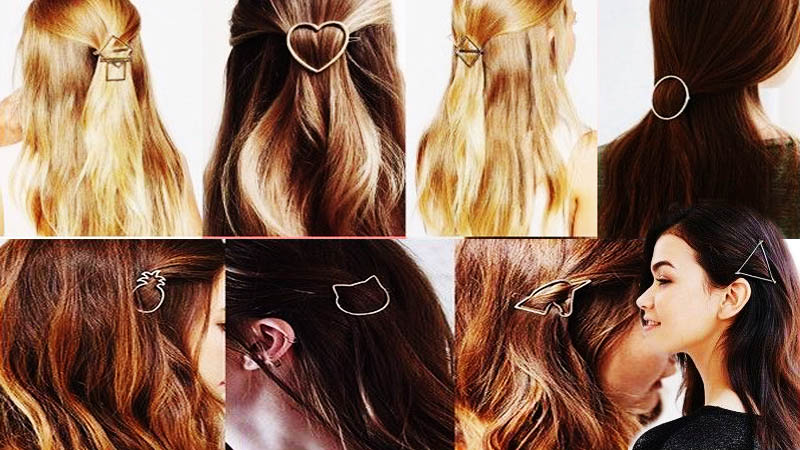 Not only are these adorable barettes cute AF, they are your go-to solution to pull your look together for work, night-outs, lazy bad-hair days or even shopping sprees! 😀 Plus, as you can see in the picture, you can slide these in with half braids, undone braids, mini-braid knots, fishtail ponies, buns, classic chignons, half-ups and downs or simply about anything else. You can buy these here, here, here, here and here.
---
Suggested read: 12 stylish haircuts you HAVE to try in 2016
---
2. Long metallic combs for that subtle sparkly glamour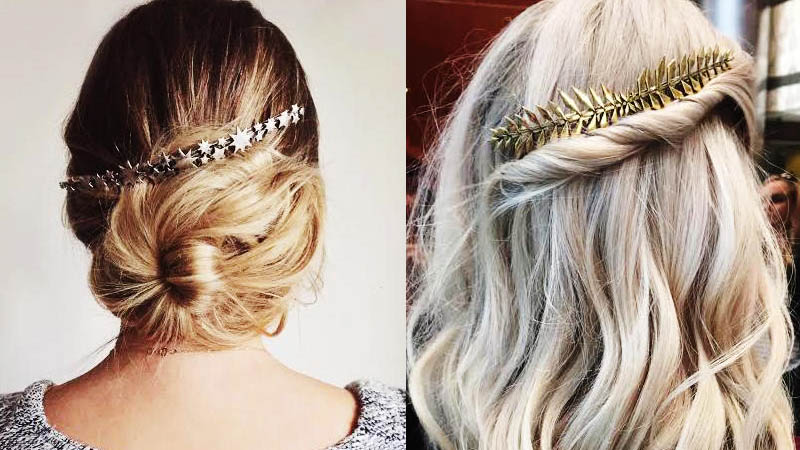 My hot picks for the holiday season, these gorgeous metallic combs are simple stunners. Perfect for packing in on the back of your tresses for a super-glam look, these are the personal nirvana for achieving a stunning festive look minus the glam-time! No wonder I'm feelin' these so much! <sparkles> You can buy one here.
3. The classic barette for the 'one and done' look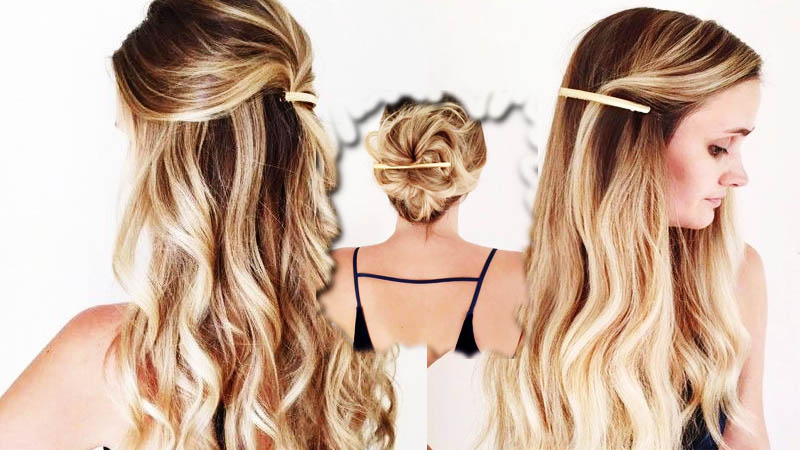 I don't think I even need to tell you why this go-to item is a versatile must-have accessory for all of us? Timeless as it is, it my new jam for the year- as it not only secures all my hair in a neat pony when I have to stash the waves off my face but also holds a section for a fancy look for that easy, breezy work-to-evening switch. You could wear this anywhere, anytime, with anything! Snag this one here.
4. Stoned for good with stone crowns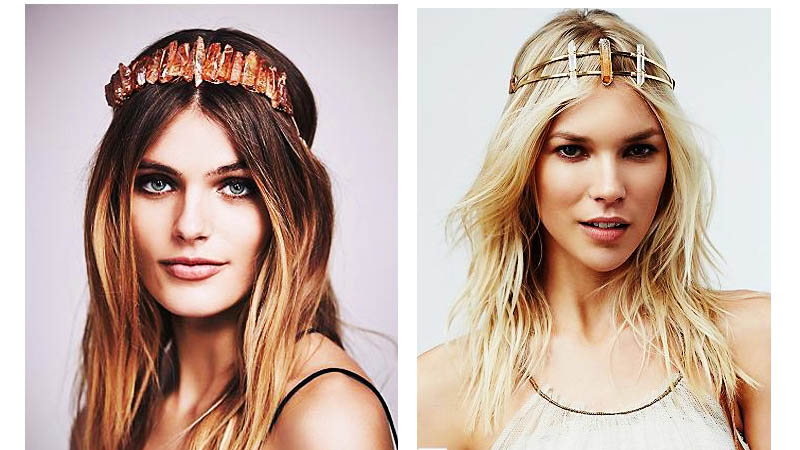 While these dramatic pieces might not be everyone's cup of tea, I just couldn't make this list without putting them on here. Always a 'gimme all the sparkly things' chicka, I put these on New Years' eve and would be lying if I said I didn't feel like an earthly Goddess! 😉 You can buy these here and here.
5. For the delicate darlas, there's always a floral tiara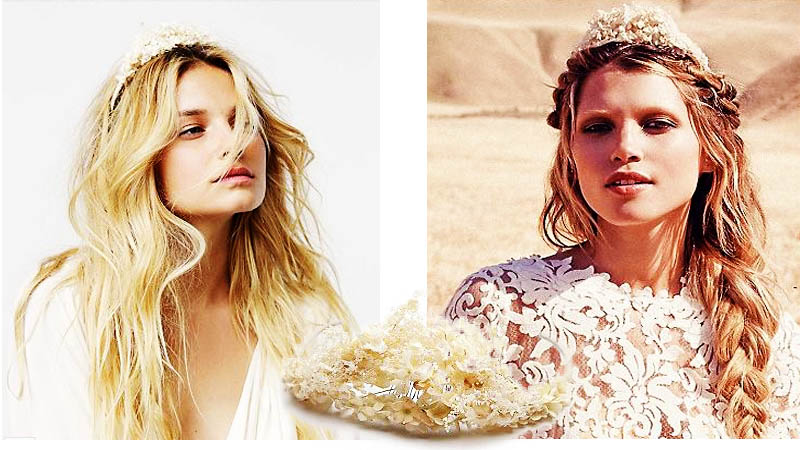 A recent desert wedding invite and I knew this beauty would keep me company all the way there. Made of dried, preserved flowers and haze grass with a metal comb for support, this one is your ethereal look pass! You can buy it here.
6. Can't wear the crown, how about a pseudo crown pin?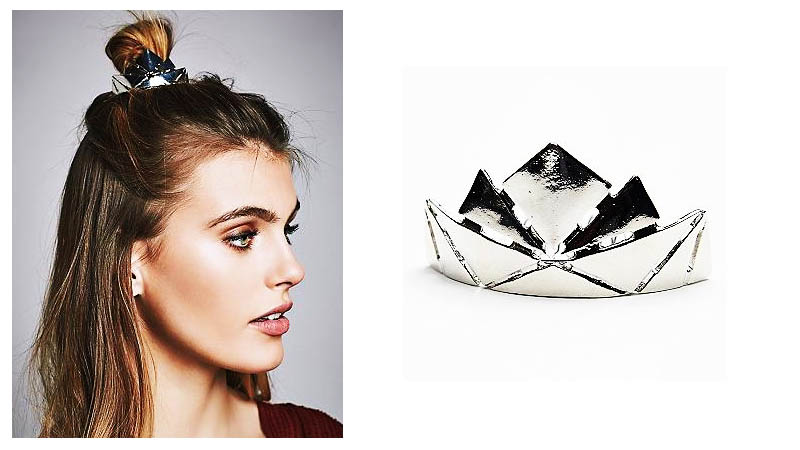 For those unwilling to wear the real crown (coz while we are all queens, 'uneasy is the head that wears the crown' is kinda true), there's an easier, comfy option. The metallic crown bun pin that is not just easy to secure but also looks super-chic. So, a shout out to all cool girls to get your hands on this one here.
7. We have the warrior princesses covered too, with the half-up holder ornament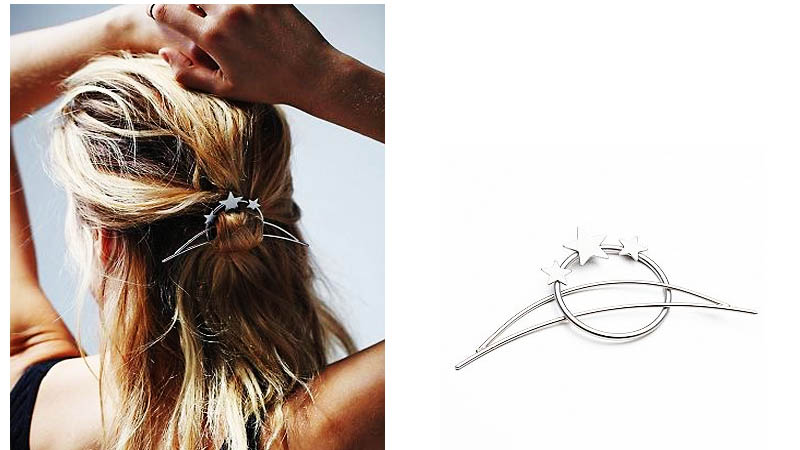 This one's such a charmer that I have no words to describe it. With an arrow shaped holder and dotted stars, this one will win the day anywhichway! I can personally attest the statement! J Buy this beauty here.
8. Etched hair earring sets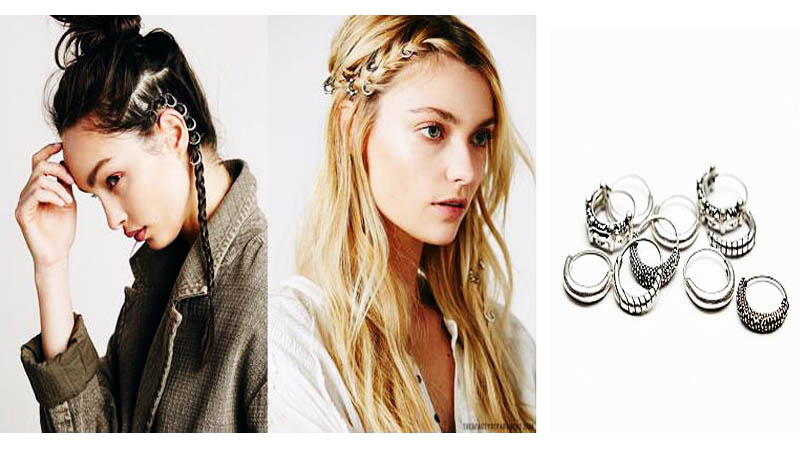 Because I am not going to leave out the bada*s souls among us! For those kickas* babes who know how to lead life #LikeBossBi*ch, this little one is for them. However, this isn't just a tough offering, you can use it to soften the blows too, see? Buy this bitchen set here.
9. Bohemian feather reverse headband for the feminine fighters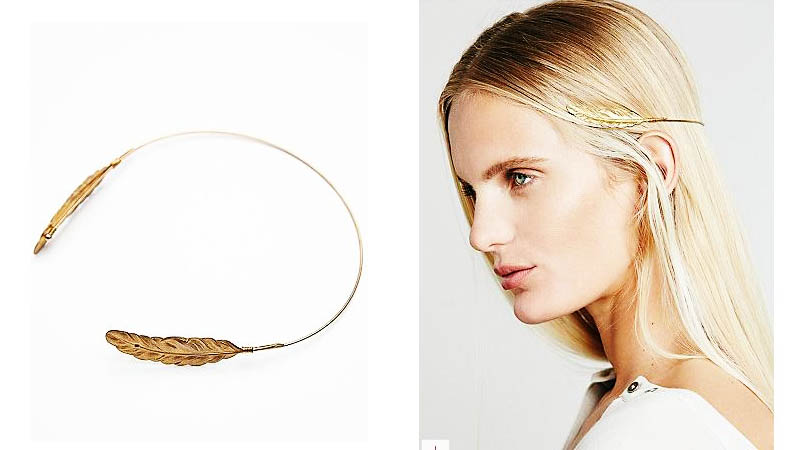 No, I am NOT sparking any controversy with that caption there. If anything, I am doing away with rigid labels. So, there it is- a lovely gold headpiece with feathers on the sides to sit light on the back of your head. Enchanting? You bet. I have worn this one a couple of times already and you should too. So, go, get the stunner here.
10. The Baby's Breath braid-in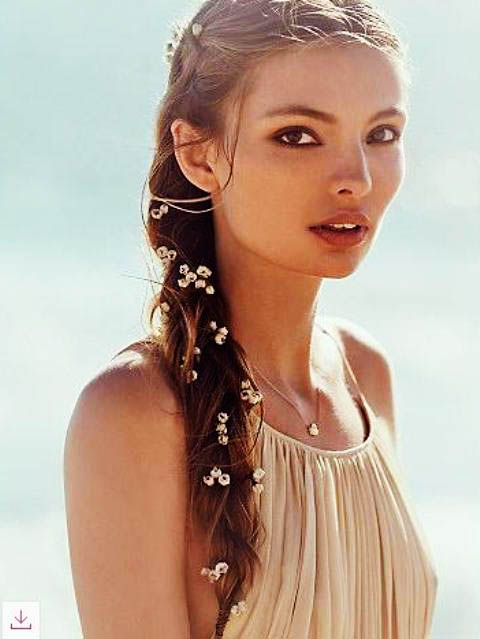 While it is super-tough for me to pick a favorite on the list (how I spend hours picking one to wear), I am, perhaps, the most partial to this one. Suede cord and metallic bead accents, this one can just be wrapped around braids for that standalone look! You can make heads turn too, by buying this prettylicious thing here.
11. Star hair grips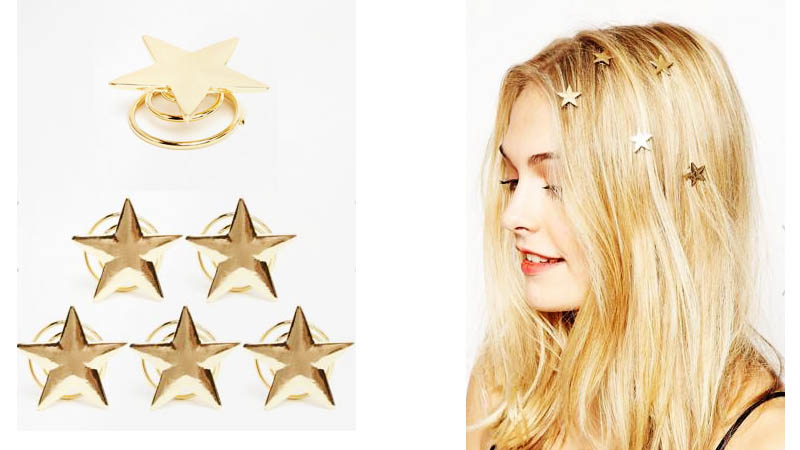 I wore these pretty li'l things to a party last weekend. And boy, did I shine bright like the stars that dot the night sky? 😉 Wear these to a club or on a girls' night out or even to your bestie's bachelorette and leave onlookers stunned! You can be a star by buying these here.
---
Suggested read: A beginner's guide to wearing hair extensions
---
12. Iron-in star shaped hair charmsies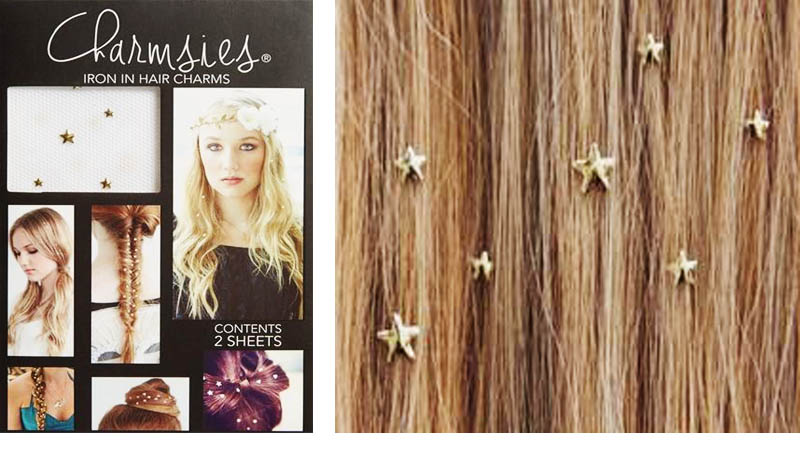 Kind of a distant cousin of the hair grips, except that they bring the entire starry blanket above upon you- you'd finally know why people sing of the night being locked in your tresses. Wear these and your tresses would be dressed to impress, all the friggin' time!
Next up- ear jackets! 😀
Summary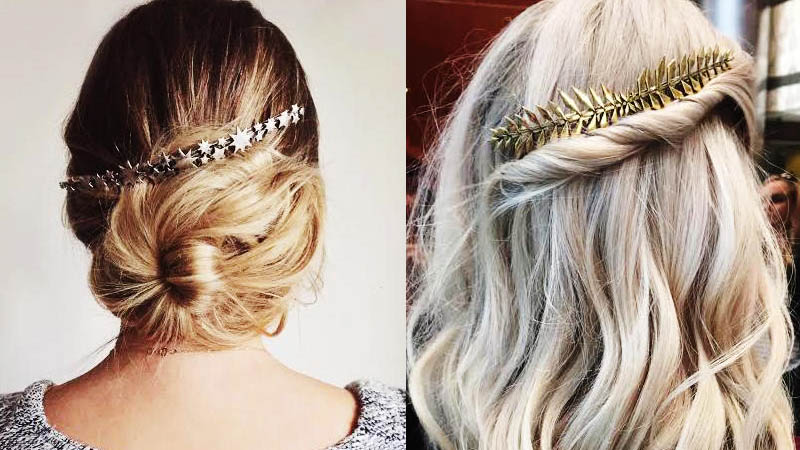 Article Name
Style Obsessions 1: The Hair Accessories I Have Fallen In Love With
Author
Description
You will love these hair accessories too! Look inside to fall in love!