A little girl from the Great Lakes region met her father for the first time when she was three or four years old, because he left her mother before she was born. He stuck around for a couple years before pulling the disappearing act once again when she was about five. Fast forward 12 years, and the little girl is not so little anymore and is in high school. She reconnected with her father on Facebook and felt instantly connected with him. Apparently, her mother, whom she describes as very controlling and suffering from bipolar disorder, didn't want them to connect. Eventually, the two met in person, after which she went to stay with him for a week.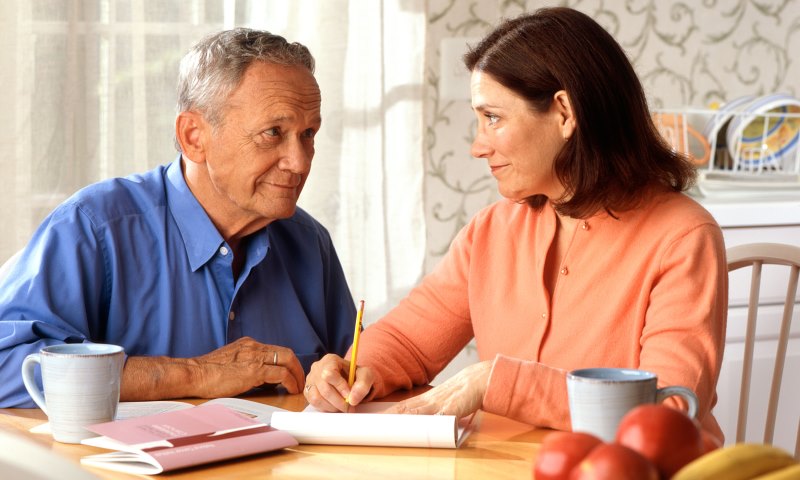 Image source: Google, copyright-free image under Creative Commons License
She was 17, and this is the way she described that meeting:
"It was so weird and confusing. I was seeing my dad for the first time in forever but it was also like, 'He's so good-looking!' and then I was like, 'What the hell are you thinking? What is wrong with you?' I saw him as my dad but then also part of me was like I'm meeting this guy who I have been talking to over the Internet and really connecting with and I find him attractive."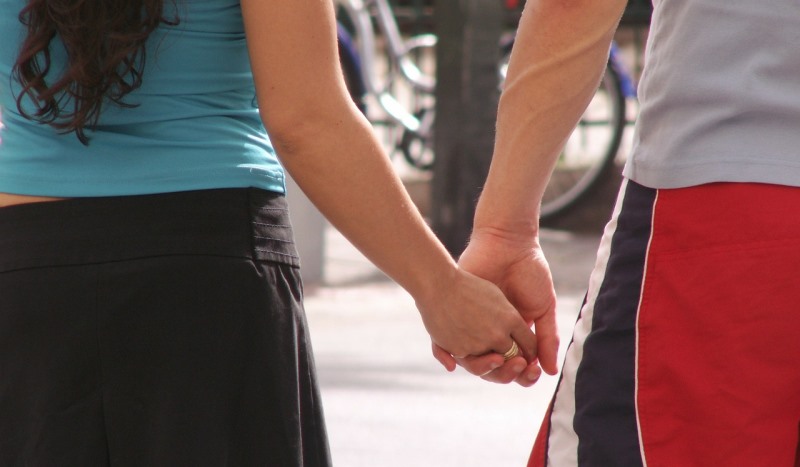 Image source: Pixabay, under Creative Commons License
The 18-year-old girl went into great detail about what happened next. When her week-long visit with him ended, the two had sex – her first time, and they have been dating since.
"There's a reason I lost my virginity to him because I'd never felt comfortable with any other man. It was insanely sensual."
She continued with,
"It lasted for about an hour and there was a lot of foreplay. We both had orgasms. We are so similar, so it's so easy to sexually please each other. For example, we both love neck-biting. I've never been in a more passionate, loving, fulfilling situation."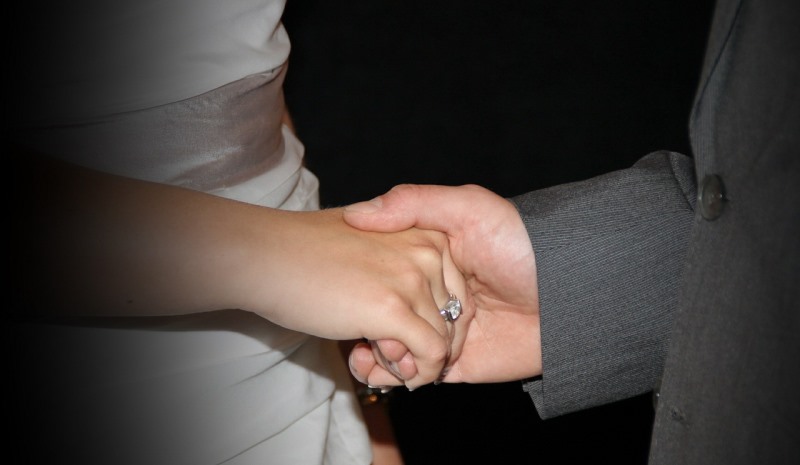 Image source: Pixabay, under Creative Commons License
She also asserted that the sex was consensual and that it wasn't forced.
"It wasn't weird at all. It felt so natural. It didn't even feel taboo. I felt like I had just made love with a man who I'd been with for years."
Now, after almost two years of dating, the father-daughter couple is engaged to be married, and they're not even hiding their relationship from anyone. Many people around them are apparently aware of what their relationship is like.
She explained:
"Everyone on my mom's side of the family sees us as father and daughter. Those who know that he's my dad, and that we are engaged, include my father's parents (they can see we are happy together and they can't wait for us to have babies – they treat us just like any other couple), the woman we live with, and my best friend."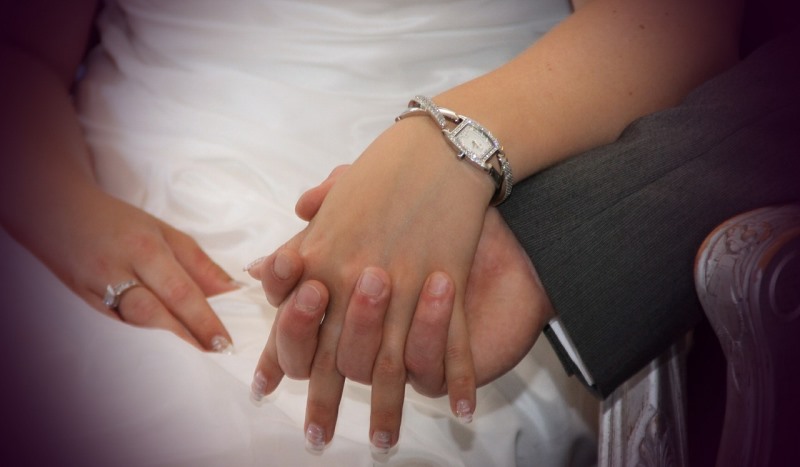 Image source: Pixabay, under Creative Commons License
Since incest – adult or otherwise – is illegal everywhere but for the state of New Jersey, the couple plan to move there so that there wouldn't be any legal problems.
"We plan to move to New Jersey where we can be safe under the law, since adult incest isn't illegal there, and once I'm there I'll tell everyone,"
said the woman, who has already planned her wedding to her father.
The couple is also eager to have kids of their own. While science tells us that having a child with a family member could lead to all kinds of genetic problems, the woman is unperturbed and scoffs at the idea.
"Everybody thinks that kids born in incestuous relationships will definitely have genetic problems, but that's not true. My research tells me that the only real genetic risk is high blood pressure, which is controllable," she asserted. "That happens when there's years of inbreeding, like with the royal family. Incest has been around as long as humans have."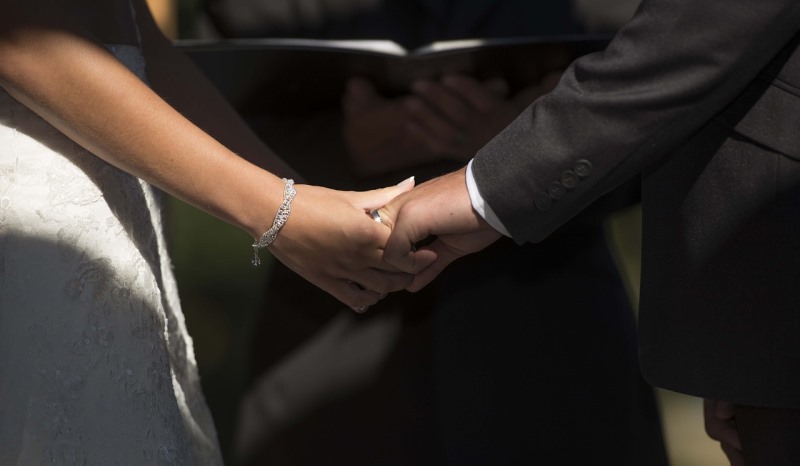 Image source: Pixabay, under Creative Commons License
The soon-to-be bride also revealed that she had no intention of letting her future kids know how she and her father/husband came to be together. She said:
"I don't want to give them any problems."
The girl first talked about her relationship in an interview with Science of Us section of NYmag.com.
Such relationships aren't all that uncommon as you might think. The reason behind this is Genetic Sexual Attraction (GSA), which is romantic or sexual attraction between closely related individuals such as a parent and issue, siblings or half-siblings, or first and second cousins, who meet for the first time as adults, while being separated from each other during the critical years of bonding and development. The term GSA was first coined by Barbara Gonyo in the late 1980s, the founder of Truth Seekers In Adoption, a Chicago-based support group for adoptees and their newfound relatives. And GSA was a fairly common occurrence within the members of the group, observed Barbara.
Apparently, GSA takes place in almost 50 percent of adult reunion cases. Not shockingly, Barbara herself has experience with GSA when she met her adult son whom she put up for adoption some 26 years prior.
Biology tells us that people choose someone similar to themselves as mates – both in physical appearance as well as mental traits. This is called assortative mating. Since similar interests and attractive personality traits are the most common criteria for selecting a mate, the chances of this happening with someone you share DNA with, is apparently more.
This also explains why GSA is not common among people who have grown up together. There is also something called reverse sexual imprinting – in simple terms, anti-attraction – at play in these relationships. Since this initial bonding and development is not part of the relationships between just-reunited relatives, say a father and his adult daughter, the chances of GSA are more.
Apparently, there have been many such relationships over the years. Consider these as examples.
A set of twins who were separated at birth, were unaware of their relationship until after they got married. Later, their union was annulled.
After 10 years of being together, a Brazilian couple found out that they were actually brother and sister.
Garry Ryan, at age 18, left his pregnant girlfriend and moved to the US. Penny Lawrence, the daughter he left behind, grew up and was determined to find her absentee father. Apparently, when they met, they "both felt an immediate sexual attraction." They took the next step and lived together as a couple. And as of April 2012, the couple was expecting their first child together.
Featured image source: Pixabay, under Creative Commons License
Summary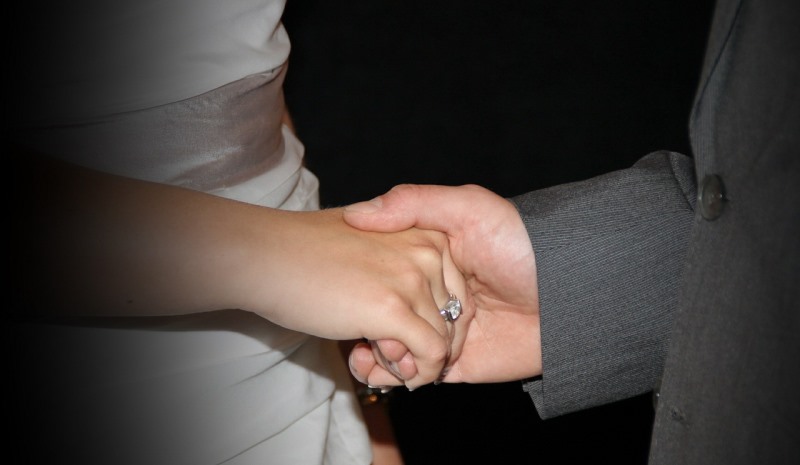 Article Name
An 18-year-old girl all set to marry. Here's why such simple words are so creepy ...
Author
Description
An 18-year-old girl is all set to marry. But these simple words are creepy when you read who the groom is. Read on to know more.