Hats are an accessory that not everyone can pull off with style. However, summer is upon us and what better time to try summer hats and find out which ones suit you the best? From party hats to casual Friday, these hats will give you all you want!
Check out our top 20 picks for summer hats you might want to give a shot to.
1. So white so summer

Image source: Pinterest
This hat is a splendid example of how to do the summer look in a fabulous way. The mesh exterior is a perfect summer thing. This hat is broad and will surely protect you from the crazy sun rays that have hit record highs. Get this hat and make it look like spring in summer!
---
Suggested read: The NLT-style guide to wearing your hat
---
2. For the braid lovers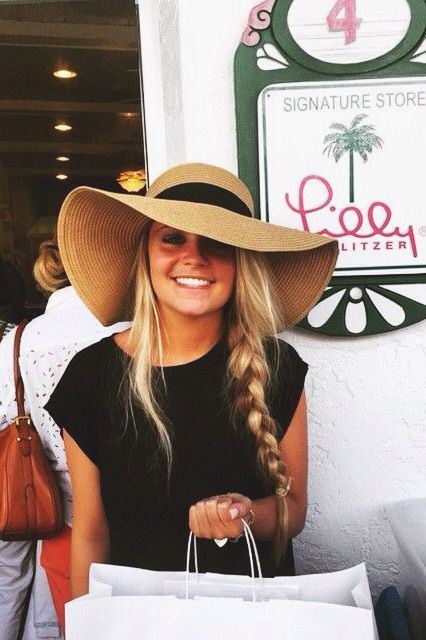 Image source: Pinterest
If you have a liking for braids and hats all at the same time, this hat is perfect for you. A killer combo of brown and black sets this hat a class apart. Its casual look will give you an easy breezy feel.
3. The dainty one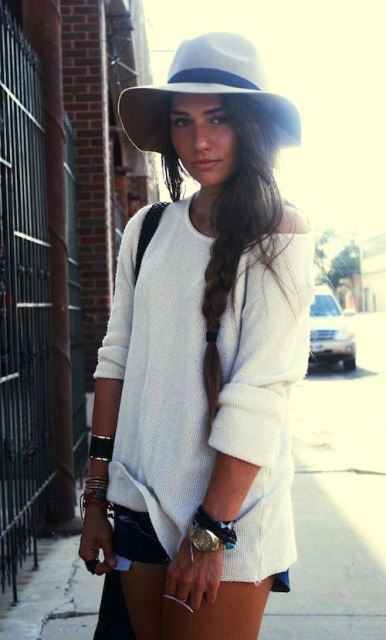 Image source: Pinterest
Pair your shorts up with a cool tee and this hat, and you've got the look in the bad! This hat is surely a head turner and is the exact thing you need to look dainty yet sassy!
4. The adventurer in you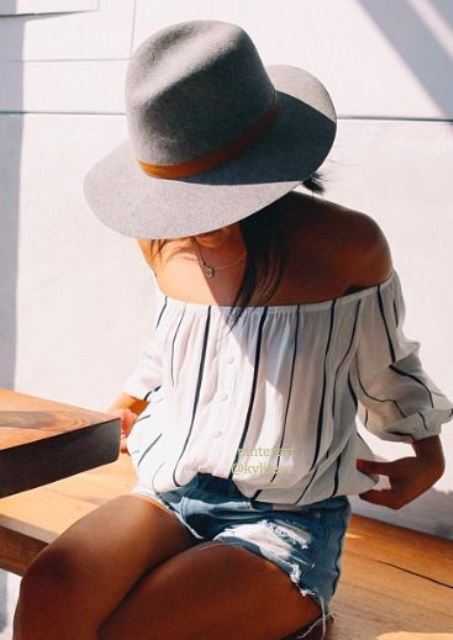 Image source: Pinterest
Are you a fan of detective novels? Well, this grey hat will give you the exact feel of a seventies crime scene, and yet keep you in a time check. Sexy yet neat, this hat must surely be in your wardrobe. Right away!
5. A vintage thought to look at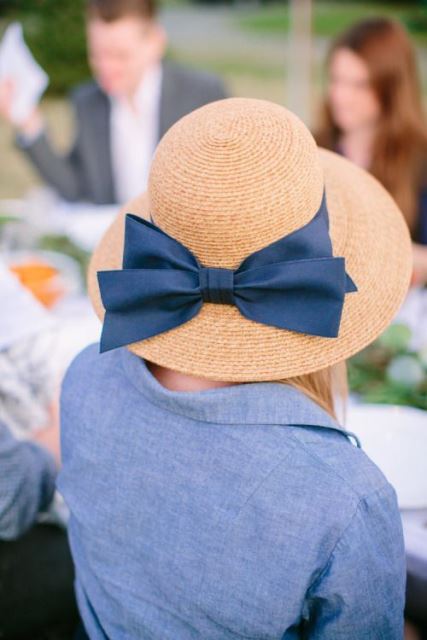 Image source: Pinterest
This classic blue bow adds to the charm of the hat. It will surely set you a class apart and differentiate you from a crowd of saggy summer hatters. So bring it on, dear lady; we all know you love this one!
6. To swoon over the floppy!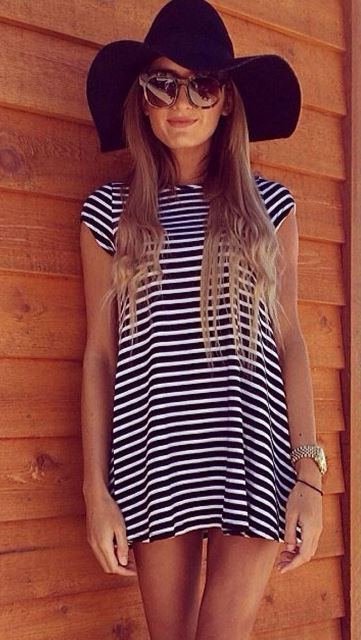 Image source: Pinterest
Team this hat with a beautiful striped dress and your inbuilt attitude! Black lovers will surely love this floppy hat. A color that repels yet attracts when it sits in all glory, on top of your head!
7. A casual makeover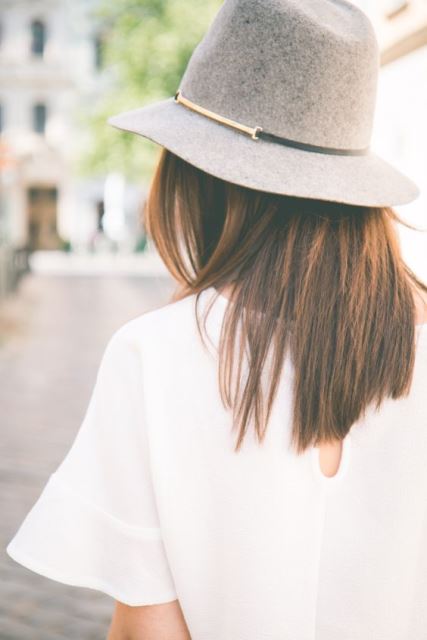 Image source: Pinterest
Leave your hair open and top it with this hat to get the perfect summer morning look. A cute yet crazy white top would go well with the grey tone of this hat. Yes, you are ready to beat the sun now!
8. Every hat lover in the world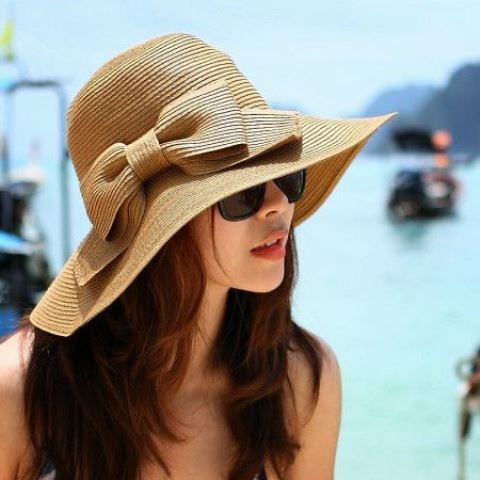 Image source: Pinterest
This is my personal favorite, and it sure goes well with a pair of black shades. The beige monotone will get you attracted to its flawlessness. It is the perfect hat for a careless girl's summer dream at a beach party.
9. A quirky fetish for hats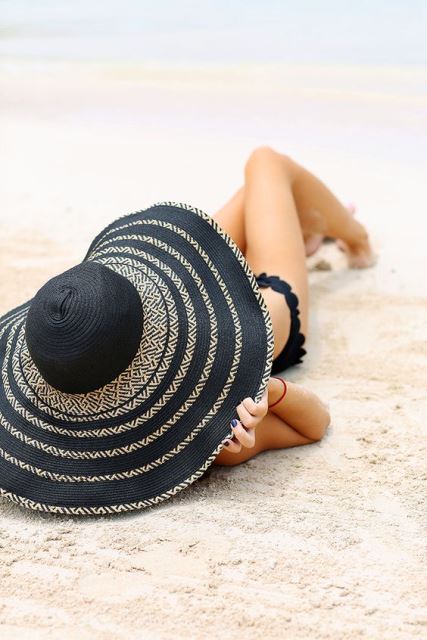 Image source: Pinterest
The bikini babe's ultimate need is this very hat. With intricate designs that remind you of the mystery of the Bermuda triangle, it surely quirks things up quite a bit. So get this hat and pair it with something black or white.
10. A few red things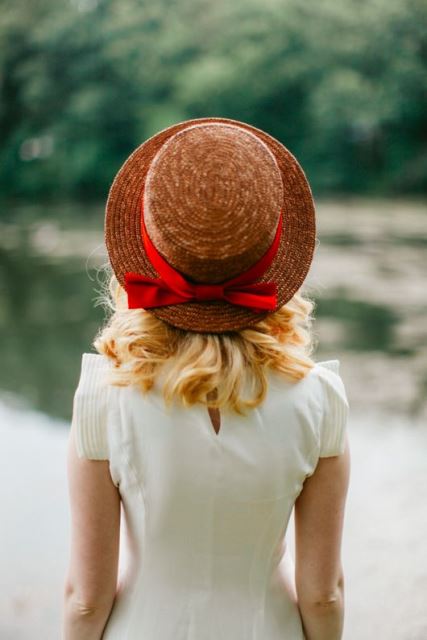 Image source: Pinterest
Do you ever think of growing up again? Have you ever craved for a little mystery in your hats? Well, the red bow adds just that to this classy hat and makes you exemplary to hat lovers. So get this hat if you still care for mystery.
11. The street babe

Image source: Pinterest
How much can you love a hat? Well, if you see this one, you will love it beyond all expectations. It is a street fashionista's ultimate favorite when teamed with a blue top and a funky neck piece.
12. Here me, beach babe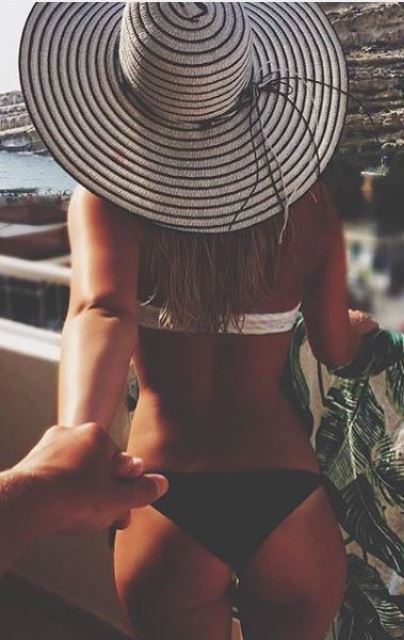 Image source: Pinterest
That is exactly what the hat will tell if you overlook it. A black and white fantasy in the hat in itself is the aura of a new beginning in you. It is tough to believe that a simple hat can create so many enigmas! So get it from a store right now!
13. A pearl in a cover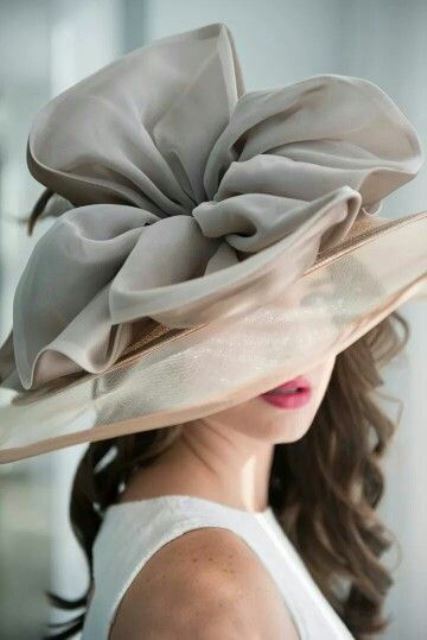 Image source: Pinterest
Are you the glam girl of your group? Then this is exactly what you need. A netted covering over an exaggerated bow knot is just your type. So wear this hat to a summer party and rock the floor, girl!
14. A long hair story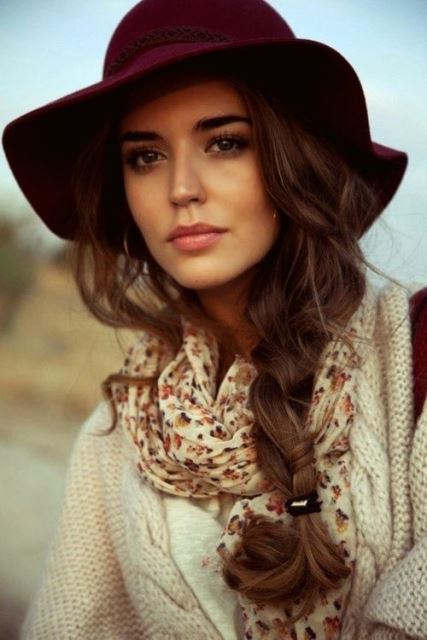 Image source: Pinterest
Do you have long hair and want to flaunt it? Are you also a hat lover at the same timer? Then this is just the right hat for you. The burgundy tint will give you an added boost of confidence while you dance through the summer waves.
15. A royal connect

Image source: Pinterest
No one can resist a royal feel in anyone's outfit. So give your girlfriends a thing to be jealous of with this royal blue summer hat. It has in itself a bold look that is sure to make heads turn. All towards you!
16. When you don't mourn in black!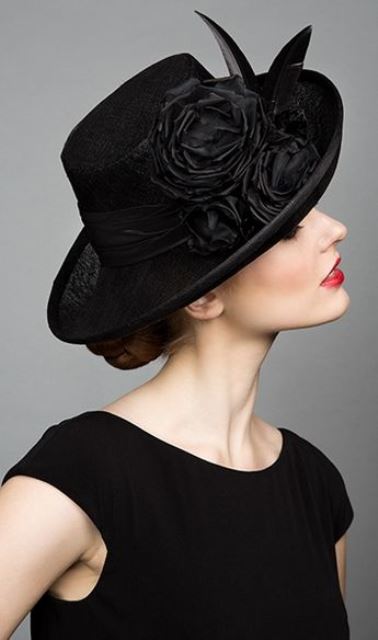 Image source: Pinterest
Who said that black is just for mourning? Never! Black is the new black, the color of our generation. So what is better than a black rose atop your beautiful hat? This hat offers just that and gets you going in summer!
17. The Gothic tastes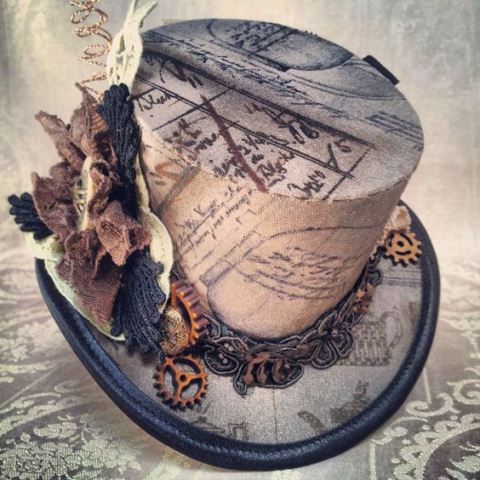 Image source: Pinterest
It is a pleasure to have an entire magical era etched on your hat. This brown hat offers just that. From ruins of manuscripts to nuts and bolts, the uniquely fabricated hat offers it all.
18. For the grown-ups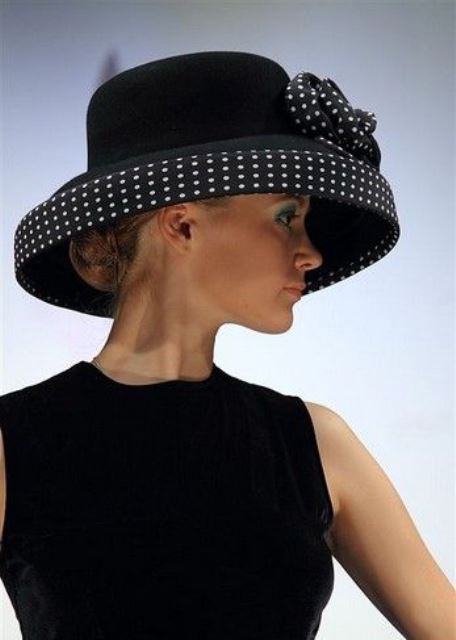 Image source: Pinterest
If you are looking for something mature, that grabs attention of all, you better buy this hat. Beautifully designed with polka dots, this must be any lady's glam up look.
---
Suggested read: The fashion cues we would love to take from Coachella 2016
---
19. The divas line up here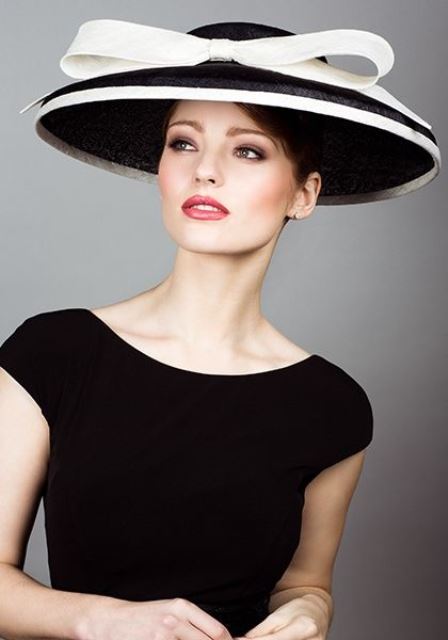 Image source: Pinterest
That exact diva, glamorous look is here if you get this hat. It will not only up your style quotient but also make you confident enough to make yourself stand out!
20. The cowgirl turned Highness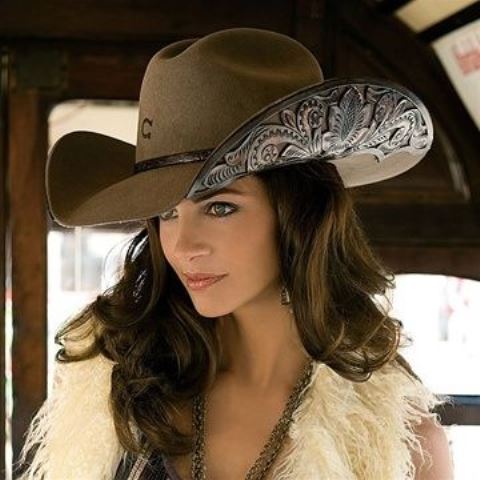 Image source: Pinterest
This cowgirl summer hat will keep you close to your roots yet give you the feel of aristocracy and oomph.
So that's our top picks for the most stylish summer hats. Which one caught your fancy?
Summary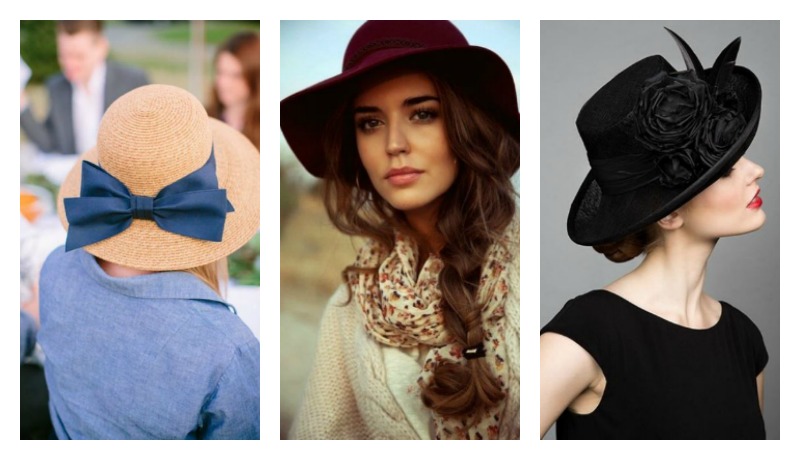 Article Name
20 Amazing Summer Hats We Are Dying To Try
Author
Description
Summer is upon us, and this is the time to try on some amazing summer hats!