Home is where the heart is.
No matter how much you travel with your spouse, but the two of you will always find a sense of unmatched comfort in your home. It will always have your heart. We all try to add something personal to our décor and come up with new and exciting things to make is as cozy as feasible. When you are living with your significant other, every product that you buy also has a significant impact in their life. You are no longer sharing a space, but it is your whole life and something as significant as a home that the two of you share with each other.
Before you go out and buy anything for your place, always have a discussion with your partner. In fact, the two of you should go out and shop some romantic home accents together. This would let the two of you to know each other's taste as well. You will have a great time shopping with your spouse and would love to add various adorable products to your home. The both of you would make every decision mutually and will add something meaningful to your space.
---
Suggested read: 15 DIY wine bottle decorations you MUST try this Christmas
---
If you don't have these home accents at your place, don't wait anymore. The coming weekend, go out for a shopping trip with your spouse and bring home these stunning products that would certainly bring effortless warmth to your space.
1. Photo frames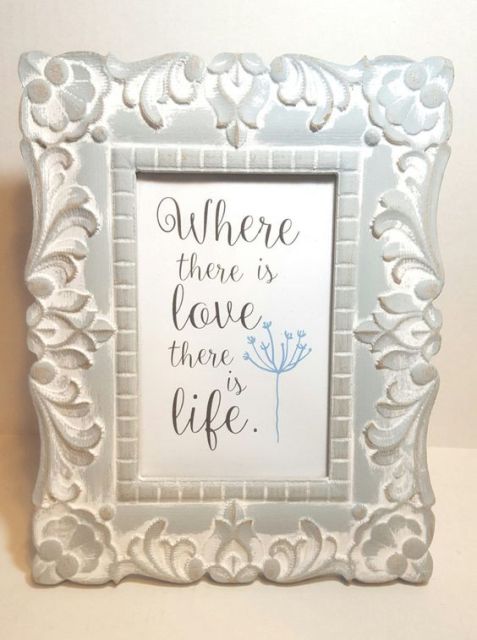 Image source: Pinterest
There is nothing more romantic that placing a few timeless photographs of your partner. This will let you revisit all those everlasting moments every now and then and will strengthen your bond. You can get either buy one of those vintage photo frames or add something new and modern like double layered frames to your space as well. If you don't want to frame a picture, you can always frame your wedding vows or invitation cards.
2. Flower vases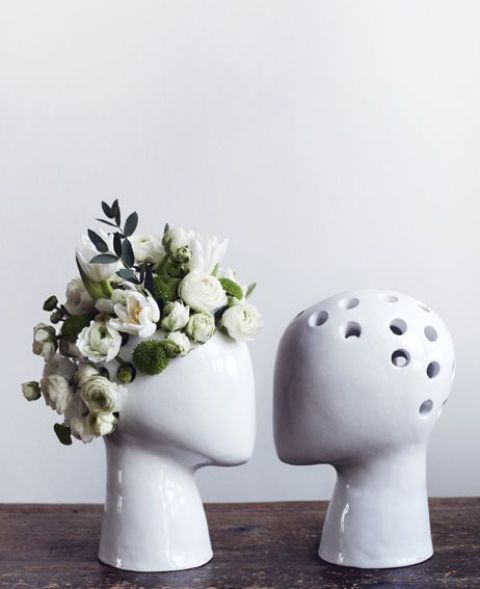 Image source: Pinterest
Never underestimate the beauty of an exquisite flower vase as it can elevate the ambiance of any room to a whole new level. From vintage pottery vases to the ultra chic ones, the sky's the limit here. Get something interesting and more personal. It should go flawlessly with the rest of the décor as well.
3. Artificial flowers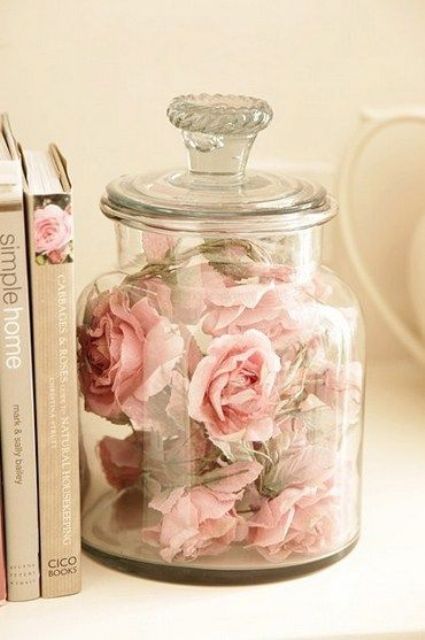 Image source: Pinterest
We know how tough it can be at times to keep replacing those old flowers with the new ones. Pick some of the most exquisite artificial flowers and never let your flower vases be incomplete. Take the assistance of your partner and select your favorite shades. There are plenty of scented artificial flowers in the market that can also be bought.
4. Bed sheets and blankets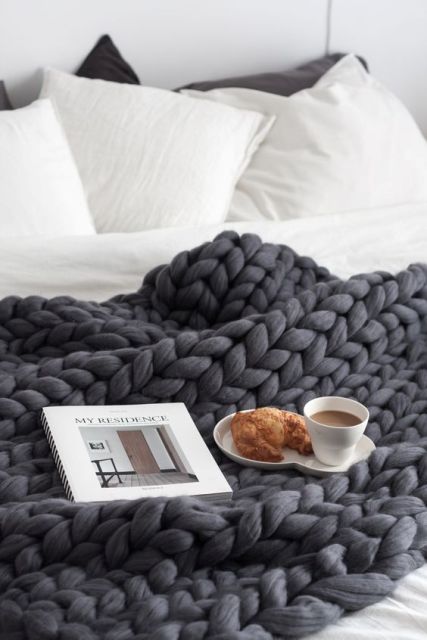 Image source: Pinterest
A bed sheet can turn the feel of your bedroom upside down. Try to add something unique and thoughtful to your place with a designer sheet. Ombre-dyed sheets and Aztec prints are the latest trends. If you want to go for something minimalistic, then try to mix-match two contrasting colors. Make it look more soothing and effortless. Additionally, get some cozy blankets as well, so that you can cuddle for hours without feeling cold.
5. Cushion covers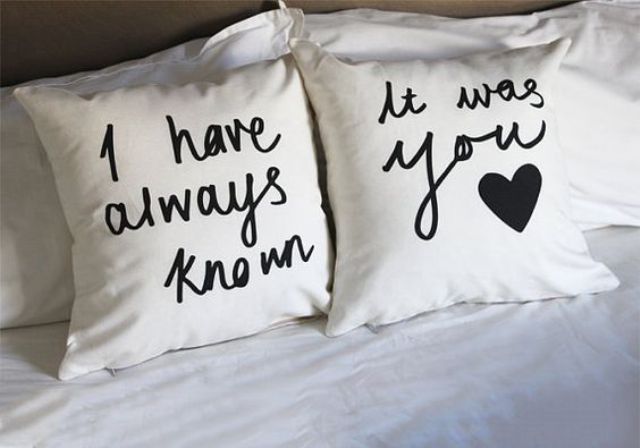 Image source: Pinterest
After getting your favorite sheets, try to step it up a little and add something more personal to your space. Get a few matching cushion covers (for him and her) and customize the look and feel of your bed without much trouble. A few of them are certainly a keeper.
6. Wall stickers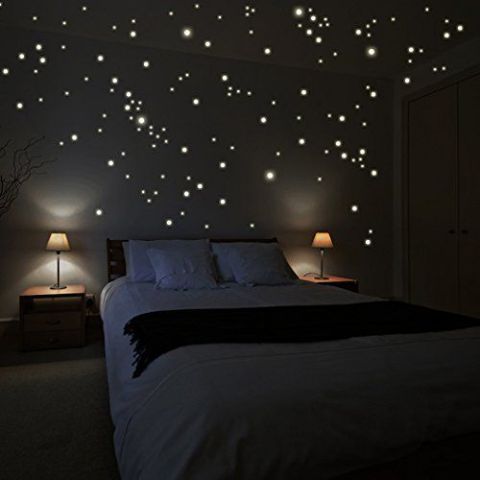 Image source: Pinterest
Wall stickers should always be bought with your spouse as they can have a remarkable impact on your décor. From minimalistic stickers to the one that covers an entire wall, they come in different prints and sizes. You can get either glow-in-the-dark stickers or can add a few photographs around them as well to maximize their impact.
7. Candles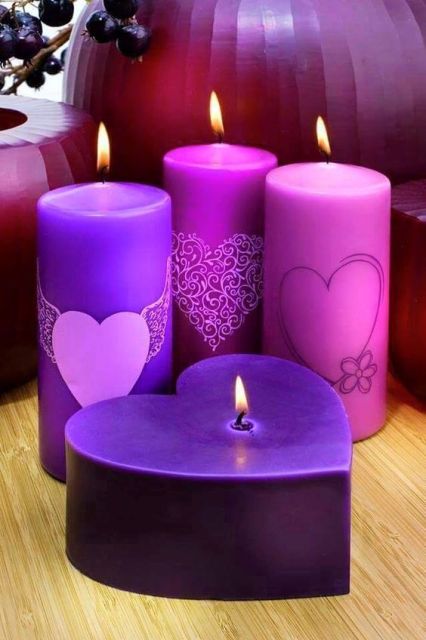 Image source: Pinterest
A few scented candles can certainly alter the ambiance of your space. Prepare a romantic dinner with your spouse or simply take a relaxing bath together by having some of these aromatic candles by your side. From solid pillar candles of different colors to tea lights, they come in different sizes, shapes, and even have a distinctive scent as well.
8. Candle holders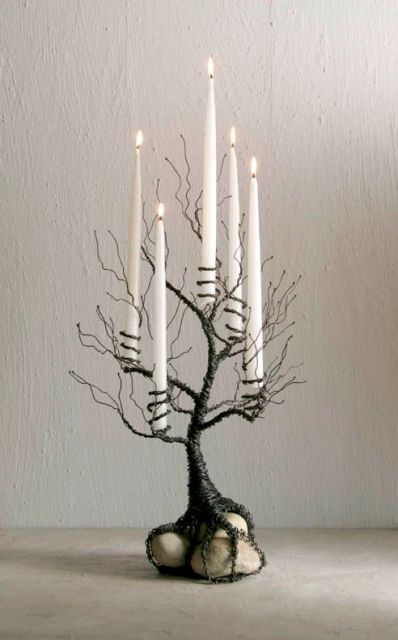 Image source: Pinterest
An exquisite candle needs a stylish candle holder as well. While buying this, keep your newly-bought candles in mind or pick those products that would look great even without the addition of a candle and can serve other purposes as well.
9. Bookshelves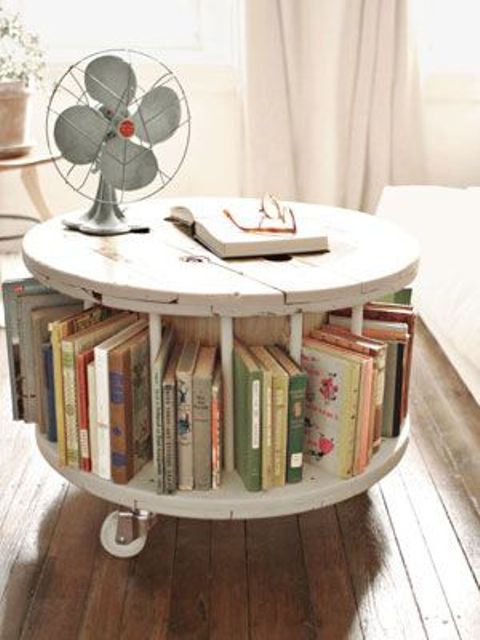 Image source: Pinterest
Organize your space by adding a classy bookshelf to your home. You can either pick a portable shelf that can be used as a table as well or can go for a cutting-edge and artistic wall-mounted one. If you have a traditional décor, then you can go for a vintage teak-finished shelf as well.
10. Wall clocks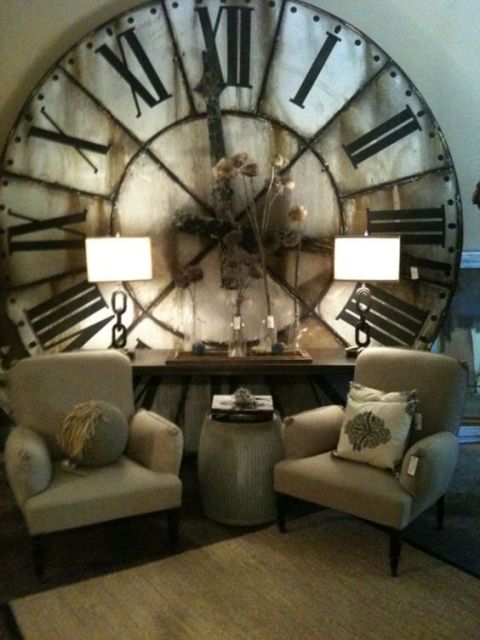 Image source: Pinterest
Having a wall clock is more than just a necessity these days, as it is considered as one of the most crucial home accents of all. Go a little non-traditional and add a designer clock to your home that would be both chic and romantic. Experiment a little with its pattern and shape and select the best one with your partner.
---
Suggested read: 15 cool cubicle decoration ideas to bring in Christmas cheer
---
11. Bookends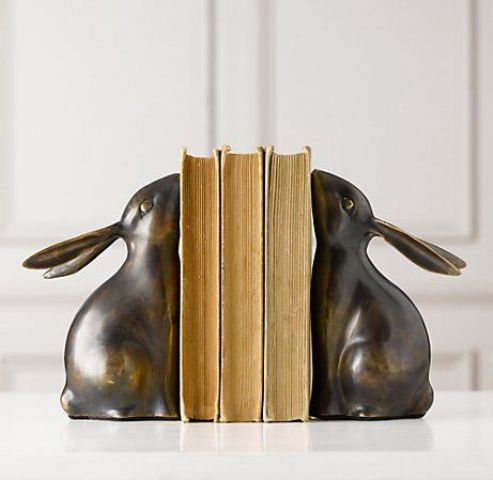 Image source: Pinterest
If you can't afford a bookshelf and would like to make the best out of your space at the same time, then buying a few pairs of bookends will definitely solve your problem. Keep your books safe and segregated with the help of these adorable bookends.
12. Telephones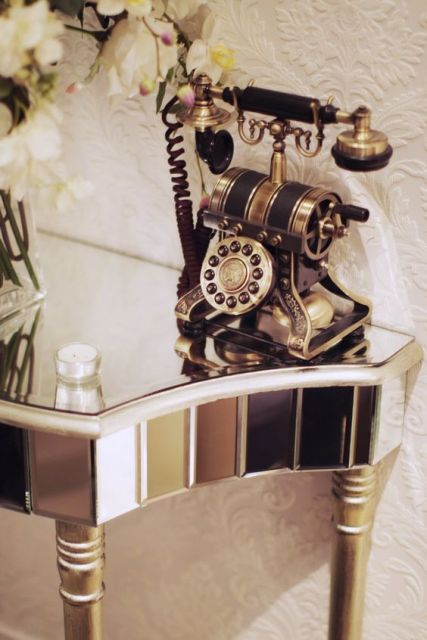 Image source: Pinterest
Yes, you have read it right. If you are a fan of those vintage telephone instruments, then don't hesitate at all to add them to your place. Pick the most stylish ones with your spouse and add something uber-cool to your décor. You can either pick a wall-mounted instrument or get a classic corded set as well.
13. Globe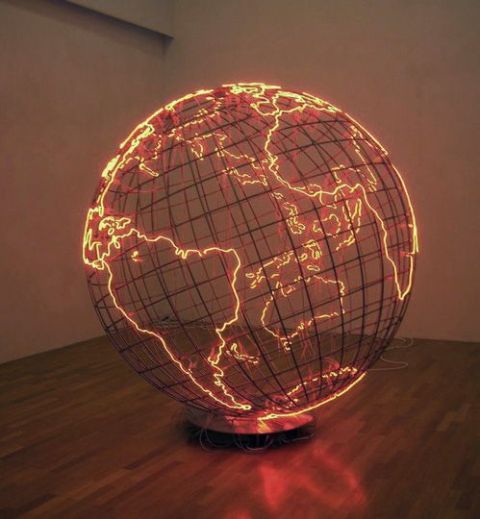 Image source: Pinterest
A must-have product for every travel enthusiast, it will inspire the two of you to travel more often. You would definitely love to add a unique globe or a similar kind of product to your home. It will keep reminding you of the places that you have visited and will never let the two of you to let go of your wanderlust.
14. Indoor fountains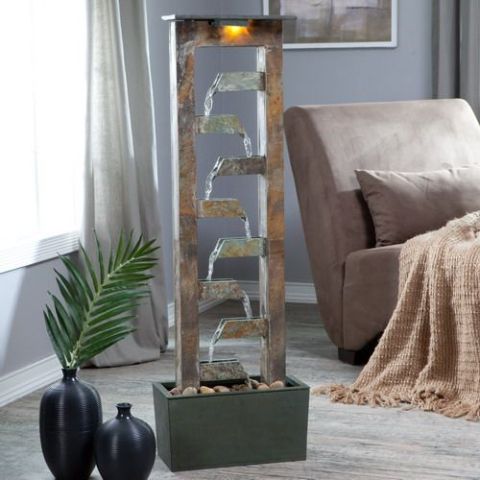 Image source: Pinterest
We all know how calm and soothing water can be. You might be amazed by the vast range of indoor fountains that are available at various online stores. Wall mounted fountains are the new thing. If your budget allows, you should definitely go for it. If either one of you has water as your element, then it would certainly me a major turn on.
15. Curtains and tiebacks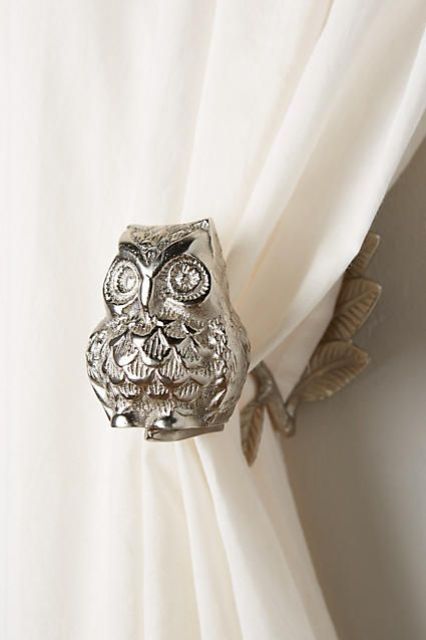 Image source: Pinterest
Curtains can bring a breath of fresh air to your décor. Let them narrate your story and add a distinctive touch to your space. Accompany them with a few stylish tiebacks as well to impart a personalized statement. Try to get something more personal and unique as a tieback, as it can create a lot of difference and give a new life to your curtains.
16. Sitting pods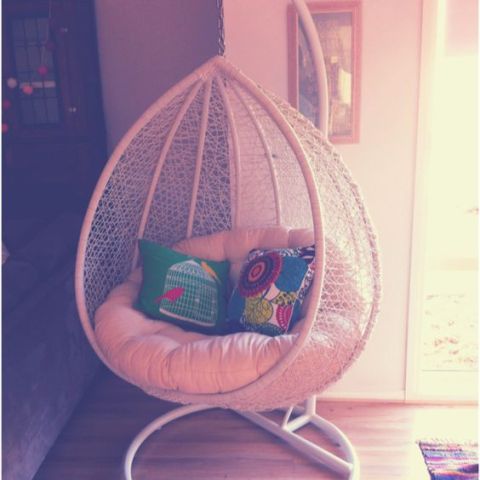 Image source: Pinterest
There is nothing better than simply cuddling with your partner all day long. These sitting pods can make that happen without any trouble. Take care of your space and bring these adorable products to your home.
17. Phonographs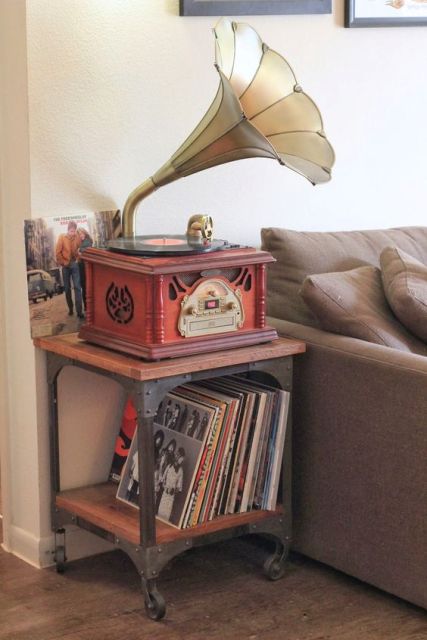 Image source: Pinterest
If the two of you are a little traditional, then nothing else than these classic phonographs can invoke the lover in you. Take a walk down the memory lane by including these timeless beauties to your favorite room.
18. Bathroom accessories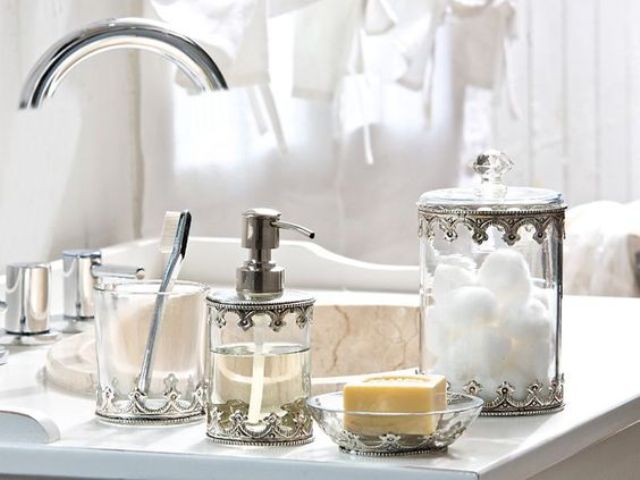 Image source: Pinterest
Make the most out of your bathtub with these essential bathroom accessories. Not only are they pretty classy, but they will also help you declutter your space at the same time. Most essentially, they will let you have an amazing time with your partner and will add just the right amount of intimacy in the atmosphere.
19. Mirrors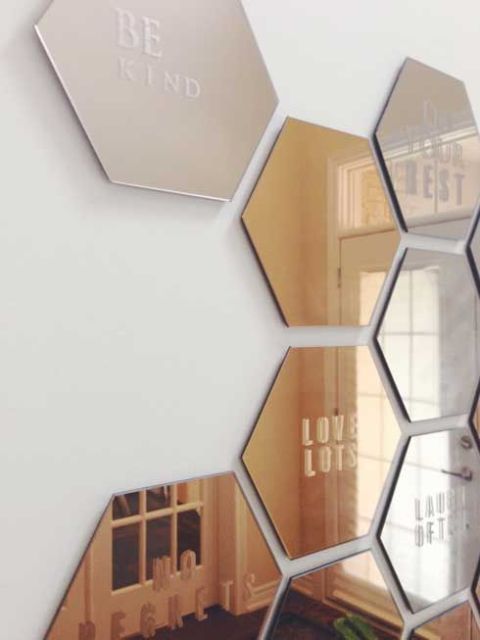 Image source: Pinterest
Your space will always remain a little incomplete without adding some designer mirrors to it. Try to add a full-length mirror in your bedroom and a few stylish ones in your living room as well. There are plenty of engraved mirrors that come in different shapes and can be used to elevate the style appeal of your place. Needless to say, we all know how romantic and enigmatic mirrors can be at times!
---
Suggested read: 20 quotes about Christmas that will brighten your festive season
---
20. Daybeds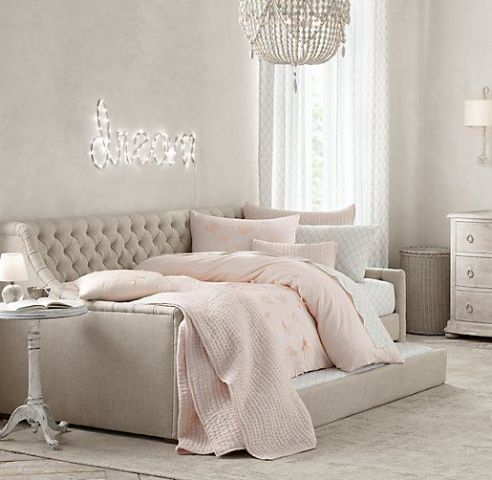 Image source: Pinterest
Nothing can really beat the comfort of a daybed. Cuddle with your spouse on a Sunday afternoon and watch your favorite movies together without getting distracted at all. Have lunch in your daybed and never leave their side while creating everlasting memories. The best part about daybeds is that they can readily be used as sofas as well and doesn't occupy a significant amount of space.
With the addition of these romantic home accents, we are sure you can add something magical to your space. Personalize your décor and add something more valuable to it. Make your home a haven for the two of you and never miss out on anything at all. Let your space narrate your story!
Featured image source: housebeautiful
Summary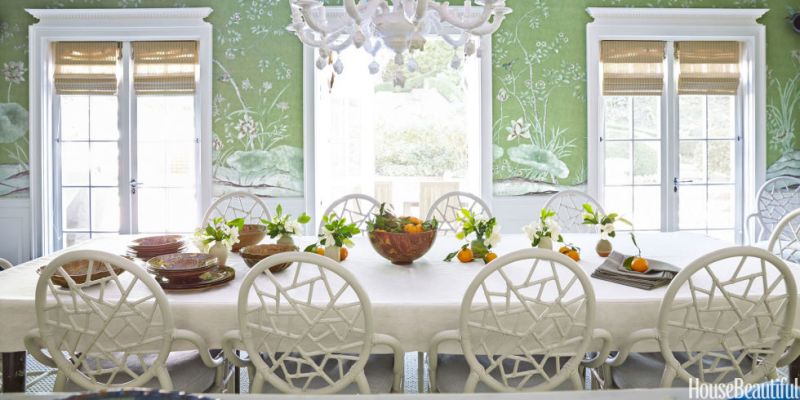 Article Name
20 Gorgeous Romantic Home Accents You MUST Buy With Your Spouse
Author
Description
If you don't have these home accents at your place, don't wait anymore.