There are times in everyone's life when we feel just so lost that happiness looks like a broken dream and it seems as if nothing will ever be right again. But let me tell you one thing straight – that's simply not true!
I know that things get out of hand sometimes, and your spirit may feel a little low (very rightly so), but that's not something you can't handle. Sadness has no power over you – you're an awesome and lovable person who can handle anything! All you need is a little help with the big HOW.
---
Suggested read: 10 awesome benefits of being single and NOT dating anyone
---
Well, buckle up, for here I've got some tips on how to get rid of the sadness for good. Just know that it's not an expert's opinion, but just some heart-felt advice from someone who has shared your agony. Here you go!
1. BREATHE! Yes, just breathe!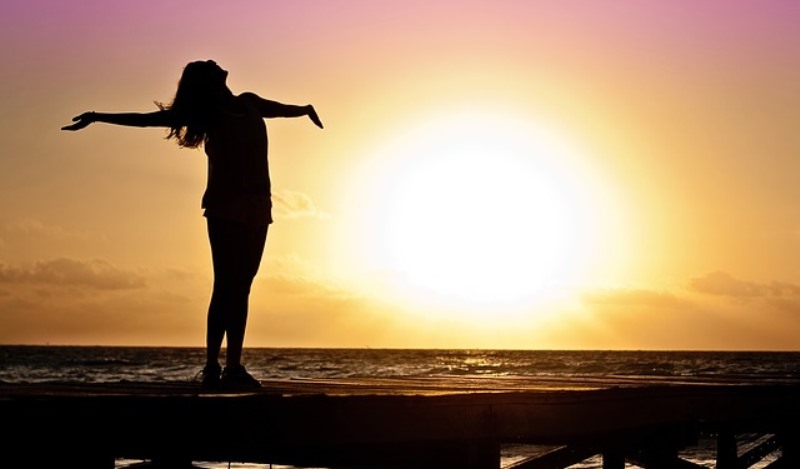 Image source: Pixabay, under Creative Commons License
Breathe the good breath in and the bad breath out. Don't think about anything, just stop for a while and count to ten. And you will be surprised how magical this little exercise can be for your state of mind. When the harshness of life gets to be a little too much to bear, just breathe in positivity and you'll feel the strength you need to keep going on.
2. Close your eyes and COUNT YOUR BLESSINGS!
Yes, instead of focusing on the negative aspects of life, focus on the good things that you have been blessed with. Remember to reach out to the people you love, celebrate your achievements, relish the unconditional companionship of your pets, and remember the strength that helps you get out of bed every day. Be grateful and be graced by all of the blessings in your life! (It'll completely change the way you feel!)
3. Write your troubles down (and… BURN IT!!!!)
Image source: Pixabay, under Creative Commons License
As old school this maybe, the trick works well almost every single time. When you're feeling down, just grab a piece of paper and write down any burdens you may be experiencing. It can be helpful to see it written down on paper and will help you release the negativity from your life when you burn it. That way, they won't seem that insurmountable.
4. Change your tune
Music can be a game changer when it comes to your mood. There's no such rule that states you should listen to gloomy melodies when you feel low, that's actually diving in an ocean with a huge stone. Change the track and let the lively music instill some light, hope, and positivity in you. The results will blow your mind, believe me!
5. Gulp some goodness down – RIGHT NOW!
As the genius Sheldon Cooper from The Big Bang Theory says, when a friend's in trouble, it's a convention to offer them a hot beverage as it helps lift your spirits right away. So, go ahead and make yourself some hot tea. (The aroma of tea, the temptation of chocolate, oh…I'm feeling good already!)
6. The right flavors can set all the troubles right, never forget that
Image source: Google, copyright-free image under Creative Commons License
Take it from someone who's been there and done that – the best cure is to eat your way out of an emotional mess! That's exactly what comfort food is meant to do. Dive into some rich cheese, bathe in the sweetness of ice cream, enjoy the crispy refuge of fries, and every single dish you like. As the saying goes, the fastest way to someone's heart is through their stomach. (At least hypothetically, ha!)
7. First things first, get RID of all the negativity
This is definitely the most important must-do for you. Make a list of all the negativity around you and get rid of it. Everything from those old clothes, the peeling posters you hate, the people you force yourself to call friends, the job that's getting you down – figure out how to get rid of what is continuously bothering you.
8. Let nature be your therapy
Image source: Pixabay, under Creative Commons License
If you wish to dump your burdens and lighten your load, there's no better destination than Mother Nature. Plan a little escape trip to the lake nearby, a recreational bird-watching trip, or even just sit under the tree across the road – just take a step outside and nature will ease all your pain for good.
9. Do some prioritizing!
We try to do everything, end up doing nothing, and life feels miserable. Well, let me break it to you – you can't do everything in life, nor can you keep everyone happy. So why don't we target for something more realistic – let's promise to prioritize the various aspects of our lives, and do only what makes us happy. Sounds great, right?
10. A little sleep always works
Scientists agree that a little sleep works amazingly well to improve your mood. While sleeping, that self-love soothes your troubles and calms your nerves. So, take that nap!
---
Suggested read: 15 things a single girl secretly wants but won't admit openly
---
11. Dance your troubles away (I MEAN IT)
Image source: Google, copyright-free image under Creative Commons License
Nothing can lift your spirits quicker than grooving to some fantastic music. Find the right tunes that put you in a better mood. It could even be some barefoot dancing to drum music, just do what you connect to the most, and feel the difference.
12. Remind yourself of the reasons you got out of bed today (just be a little creative, please)
Despite how hopeless you may feel, you should focus on the silver lining in any situation. Troublesome situations will always pass, given time. So never lose sight of what's really important in the long run.
13. The idea of an emergency care kit sounds uplifting already!
Aha! Now this is some fun. Make a list of everything you like and create a 'happy-zone' with an emergency care kit. Collect everything from your favorite care bears, your music and movies, the blanket you so dearly cherish, and your childhood photo book, and keep them all together for your times of need.
14. Give yourself the break you so deserve
Image source: Pixabay, under Creative Commons License
Stop being so hard on yourself, friend. Sometimes people make mistakes, situations can be out of your control, and at times, there's nothing you can do about it. So, just let things be. Cut yourself some slack and just put all your energy into making it better. Trust me, that is way better than continuously blaming yourself and wallowing in a pit of sorrow of your own making.
15. Can we have some heart-felt mirror talk, please
When you're feeling down, it's easy to let self-pitying thoughts take over, which end up making you feel even worse. That's what we all do, but it's about time we fix it. So, when you feel blue, head to the mirror right away and tell yourself some positive thoughts! You deserve the best, and you will get it no matter what.
16. Give love a chance
Image source: Google, copyright-free image under Creative Commons License
Oh yes, The Beatles very rightly gave us the feel-good mantra, "All you need is love!" and that's exactly what you need. Be it your family, your friends, or your pet, let them help you out of your troubles. Let them know that you need the warmth of their love, reach out to them, and you'll see how magical love can be.
17. Engage in a recreational activity you love
Get out there and engage an activity you love. The purpose is to distract your grief-stricken mind and grab any chance of feeling better. Anything from knitting, writing postcards, cleaning your bike, or even watching the sun go down could work wonders for your well-being. Just let you instinct take over.
18. When you feel the bubble forming in your heart, CRY – if that's what you need (trust me, it's okay, and it helps at times)
Image source: Google, copyright-free image under Creative Commons License
The world asks you to be strong, but being strong doesn't mean that you aren't still human! When you feel pain, when your heart aches, and when you aren't feeling too strong anymore, it's perfectly fine to get the sadness out with your tears.
19. Lend yourself a helping hand (just in case)
Remind yourself that you're not alone and you don't need other people for that. When you are in trouble, be your own support system and give yourself some motivating pep talks.
---
Suggested read: Top 6 reasons why women think they're better off remaining single
---
20. Just remember to love yourself a little more
Image source: Google, copyright-free image under Creative Commons License
When you're feeling down, you might feel a little unloved, or worse, unlovable, and this happens to all of us at one point or another. This is all the more reason to love yourself even more. Whenever you feel blue, buy yourself a box of chocolates or even take yourself on a ME-time date! Just treat yourself to something you know will put a smile on your face. Nothing wrong in being a little selfish from time to time.
So, I guess we're all ready to face and beat the devilish when you're feeling down phase, right? Just be the awesome self you are and don't ever let anything bring you down.
Featured image source: Pixabay, under Creative Commons License
Summary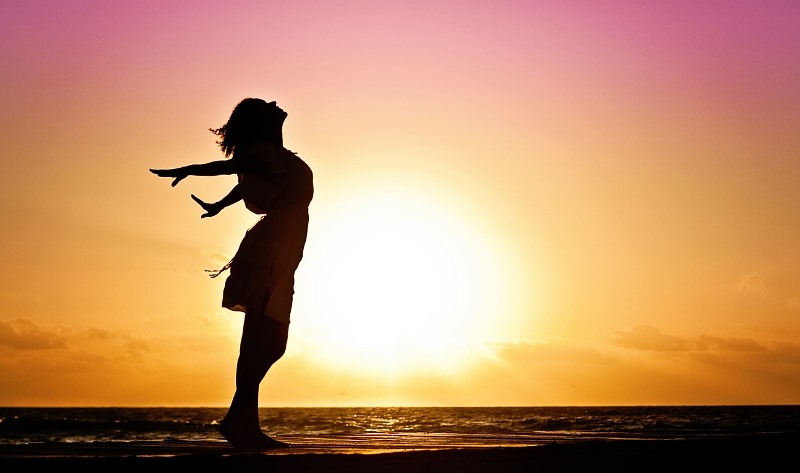 Article Name
20 Things To Do When You're Feeling Down
Author
Description
Life has a way of making you feel blue, leaving you in the dumps. Here are some things you can do when you're feeling down and blue to lift your spirits.