"Love is the whole and more than all." – E.E. Cummings
If you believe that love is the only magic humans can truly know, read on for more Valentine's Day love quotes.
I was really young when I watched an interview of Maharani Gayatri Devi, 3rd Maharani Consort of Jaipur. In this talk, the Maharani gave me the most important lesson about love. She said that home is not a place we return to, but rather the person we love. I thought that was the most poignant way of putting it.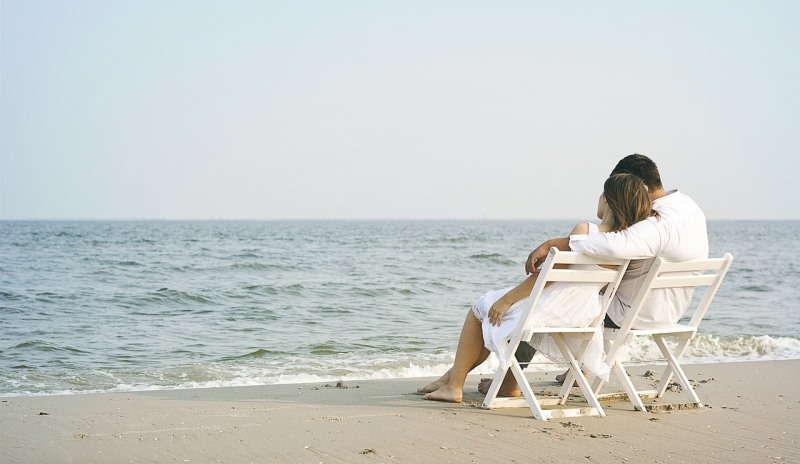 Image source: Pixabay, under Creative Commons License
As I grew up, I came across many quotes on love that moved me deeply and elated and saddened me at the same time. I guess that is what love is all about: "Love crowns you so shall he crucify you," as the saying goes. And yet, all we need is love, say The Beatles!
---
Suggested read: 20 sentimental quotes about soul mates to make you believe in forever love
---
So don't you think that it is a brilliant idea (thanks to St. Valentine!) that we have a day to sing praises about this thrilling feeling? A day to confess this feeling to that special someone? Yes, I am talking about Valentine's Day or the 14th of February. To make the revelry more exciting, let's have a look at 20 Valentine's Day love quotes by the poets and writers that we have adored over the years!
1. "…Here is the deepest secret nobody knows
    (here is the root of the root and the bud of the bud
    and the sky of the sky of a tree called life; which grows
    higher than soul can hope or mind can hide)
    and this is the wonder that's keeping the stars apart
    I carry your heart (I carry it in my heart)" – E.E. Cummings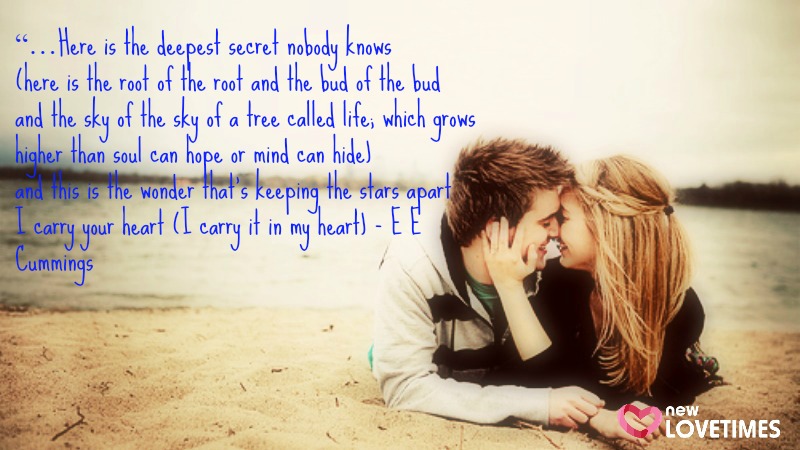 If you have watched the Notebook, you know exactly what Cummings is talking about. If you haven't, watch it ASAP!
""
2. "Once you truly believe you're worthy of love, you will never settle for anyone's second best treatment." — Charles J. Orlando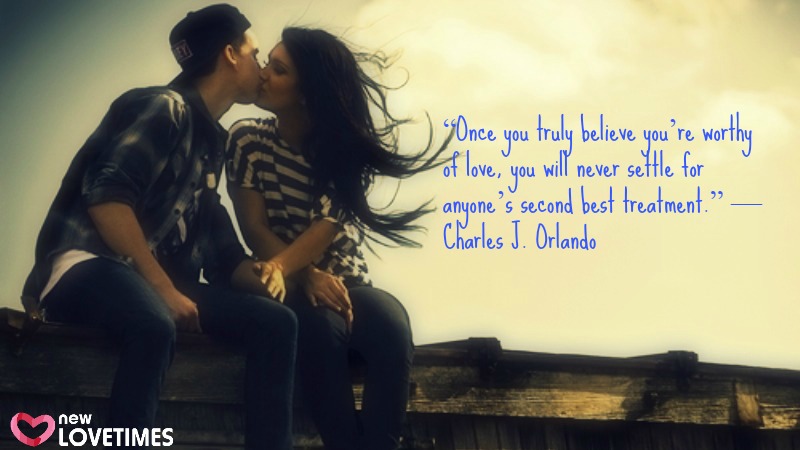 They say we accept the love that we think we deserve. So you need to think highly of yourself because I am sure that if you are not happy, you deserve better!
3. "If you live to be a hundred, I want to live to be a hundred minus one day so I never have to live without you." — A. A. Milne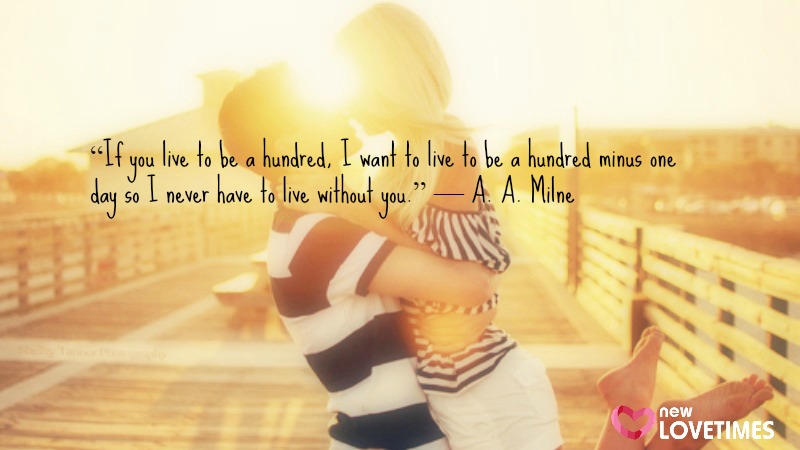 Living a day without the one you love is the deepest agony that can be inflicted upon you by fate. This shouldn't happen to anyone. Ever.
4. "Winning that ticket, Rose, was the best thing that ever happened to me… it brought me to you. And I'm thankful for that, Rose. I'm thankful. You must do me this honor. Promise me you'll survive. That you won't give up, no matter what happens, no matter how hopeless. Promise me now, Rose, and never let go of that promise." —Jack Dawson, Titanic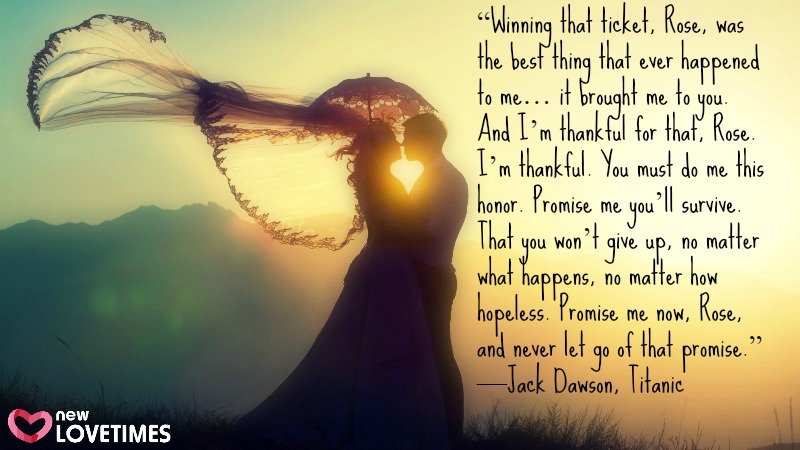 The onscreen love story that we cherish the most is Titanic, where Jack asks Rose to live on despite losing him, for him. So while he dies for love, she lives on for it! Shakespearean, ain't it?
5. "You don't love someone because they're perfect, you love them in spite of the fact that they're not." ― Jodi Picoult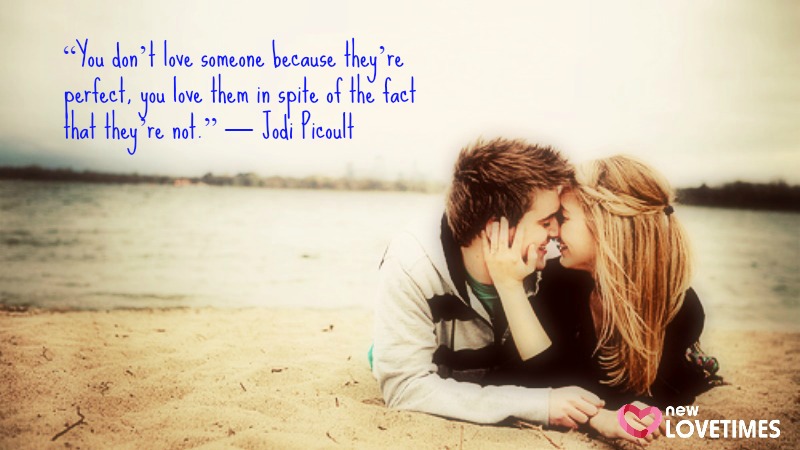 This is one of the Valentine's Day quotes that reminds us that love is blind! 😉
6. "Don't forget, I'm also just a girl, standing in front of a boy, asking him to love her." – Anna, Notting Hill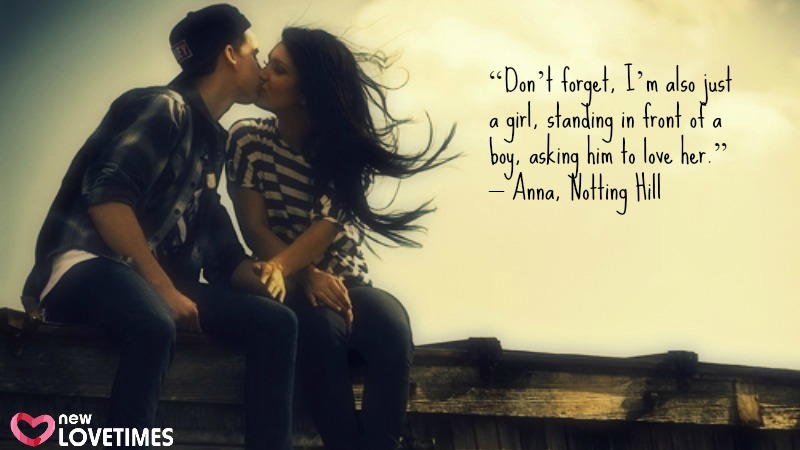 This scene gives me goose bumps every time I watch it. A woman's heart is indeed deeper than an ocean and contains numerous secrets, one being that she loves you though she might not show it.
7. "At the touch of love, everyone becomes a poet." ― Plato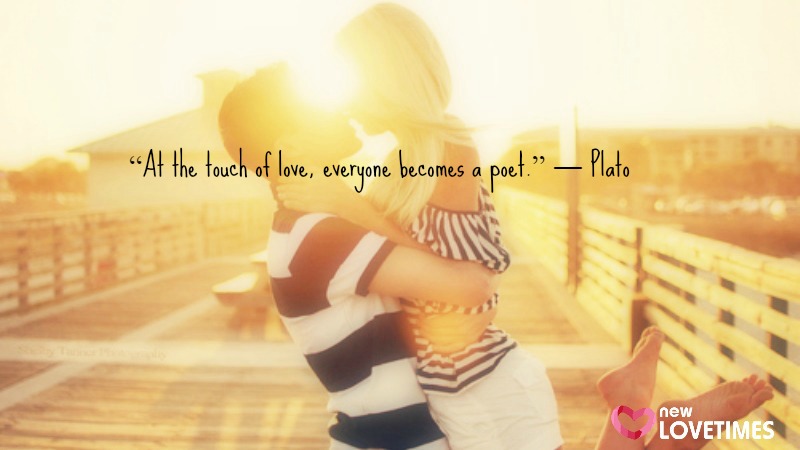 And those who hope to sing always stumble upon a song!
8. "And in the end, we were all just humans… drunk on the idea that love, only love, could heal our brokenness." – Christopher Poindexter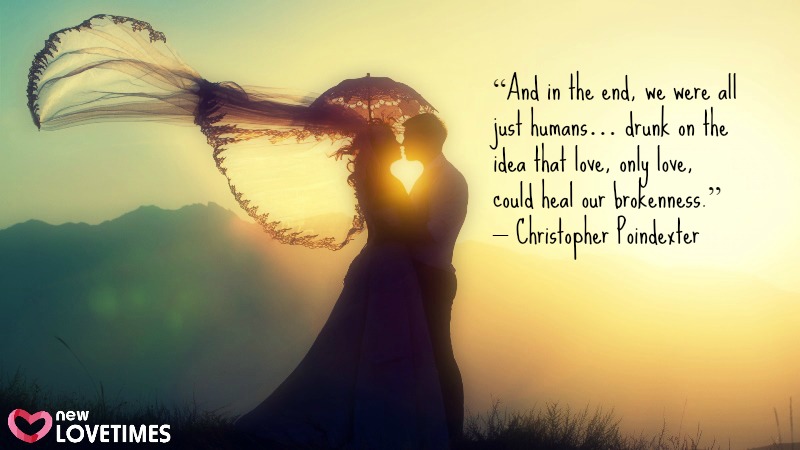 But I believe Larson when he says, "Love heals, hold onto love and it'll bring you home." I'm only human after all!
9. "I would love to say
that you
make me
weak in the knees
but
to be quite upfront
and completely
truthful
you
make my body
forget
it has knees
at all." – Tyler Knott Gregson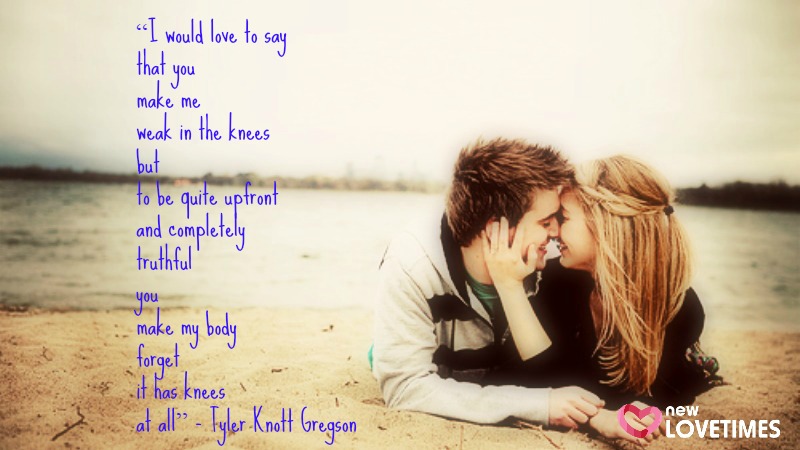 Do I need knees when you have already swept me off my feet? 😉
10. "It is a frightening thought, that in one fraction of a moment you can fall in the kind of love that takes a lifetime to get over." – Beau Taplin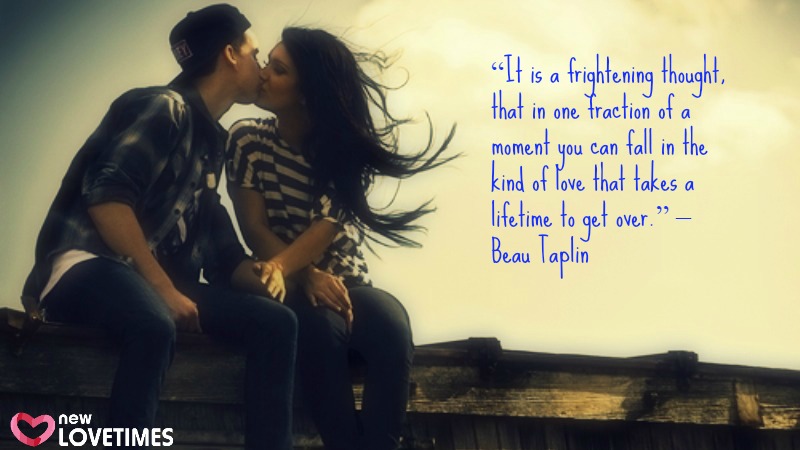 Just a lifetime? Ask Heathcliff and Catherine about it!
---
Suggested read: 20 of the best Beau Taplin quotes that will make you fall in love… again!
---
11. "Before I fell in love with words,
with setting skies and singing birds—
it was you I fell in love with first." – Lang Leav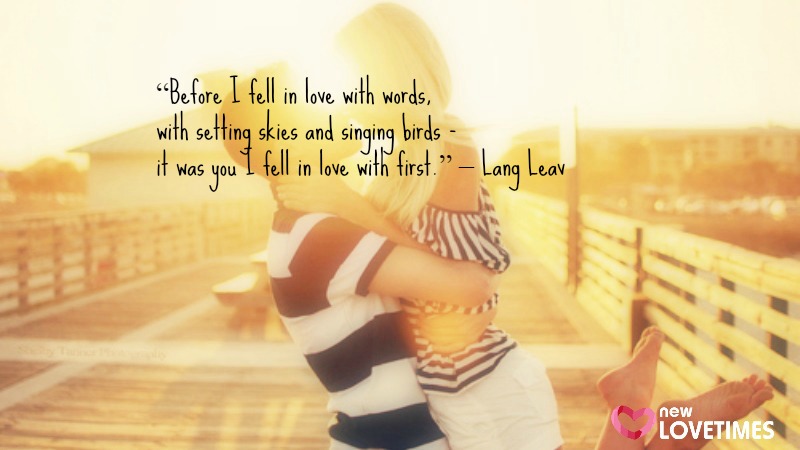 I love many people, things, places, and passions, but you always come first. Always.
12. "We were together. I forget the rest." – Walt Whitman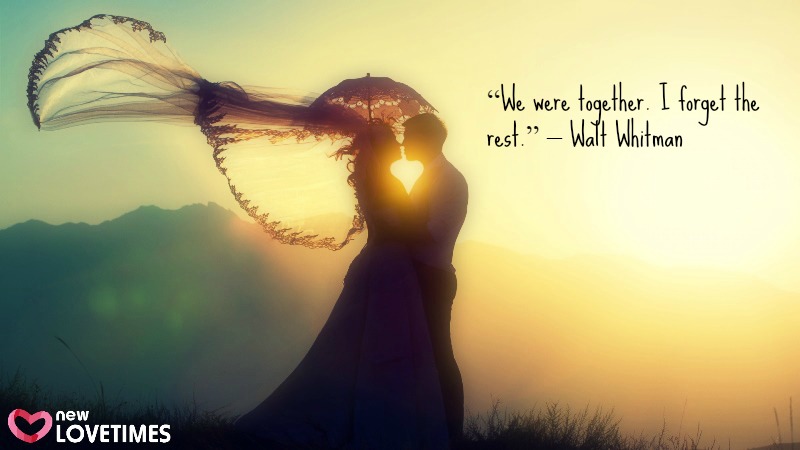 Nothing else is worth remembering once you have fallen in love!
13. "I'm not a complicated girl, she laughed, I just want to run away with you, rob a bank, fall in love and eat ice creams in Paris." ― Michael Faudet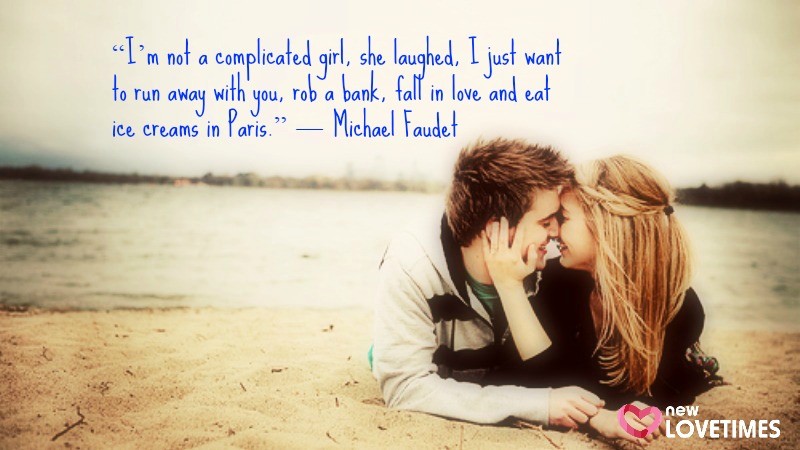 I want to stay forever wild and love you until the end of time!
14. "You make me want to be a better man."—Melvin Udall, As Good As It Gets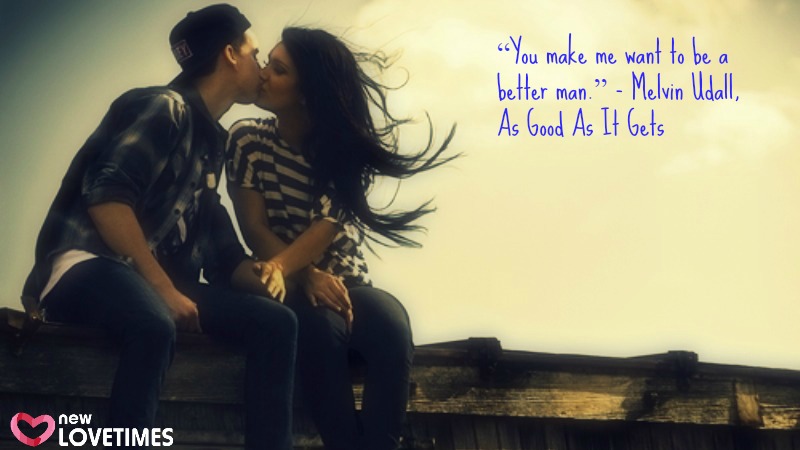 And love makes you give such compliments, no matter who you are! 😀 Any comments, Mr. Darcy? 😉
15. "The only way you can beat my crazy was by doing something crazy yourself. Thank you. I love you. I knew it the minute I met you. I'm sorry it took so long for me to catch up. I just got stuck." —Pat, Silver Linings Playbook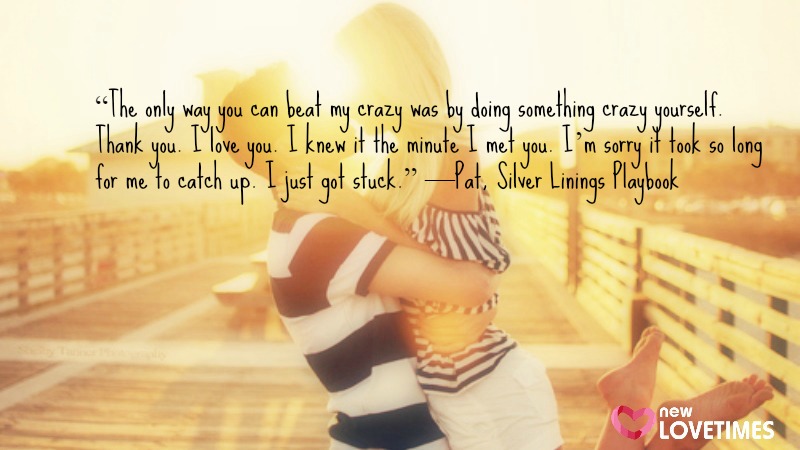 It's all about a crazy little thing called love!
16. "As he read, I fell in love the way you fall asleep: slowly, and then all at once."  ― John Green, The Fault in Our Stars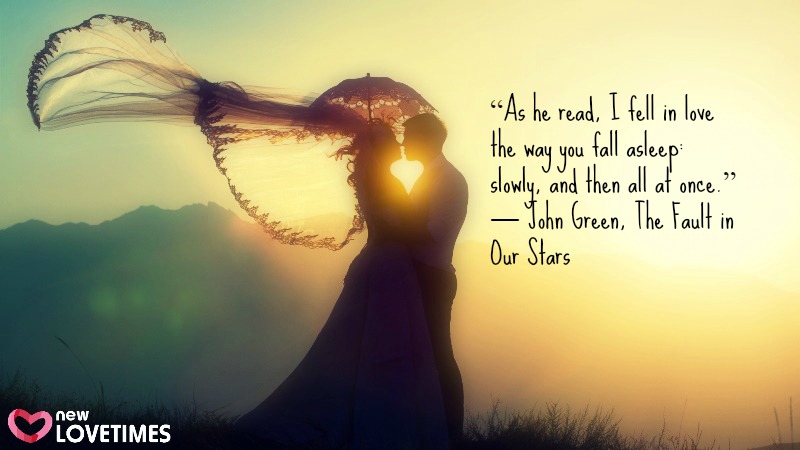 The 'Love Story' of our generation? I say it's even better!
17. "I love you without knowing how, or when, or from where. I love you simply, without problems or pride: I love you in this way because I do not know any other way of loving but this, in which there is no I or you, so intimate that your hand upon my chest is my hand, so intimate that when I fall asleep your eyes close." ― Pablo Neruda, 100 Love Sonnets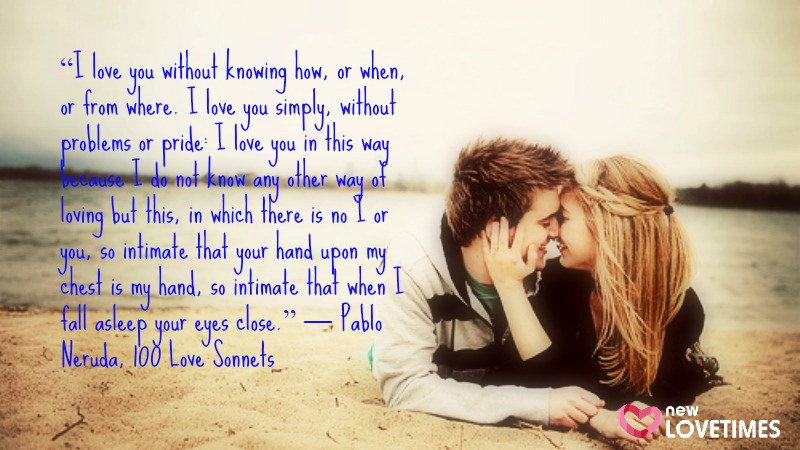 "I don't care who you are, where you're from, what you did, as long as you love me!" The Backstreet Boys had it right all along, eh?
18. "Love looks not with the eyes, but with the mind,
And therefore is winged Cupid painted blind." ― William Shakespeare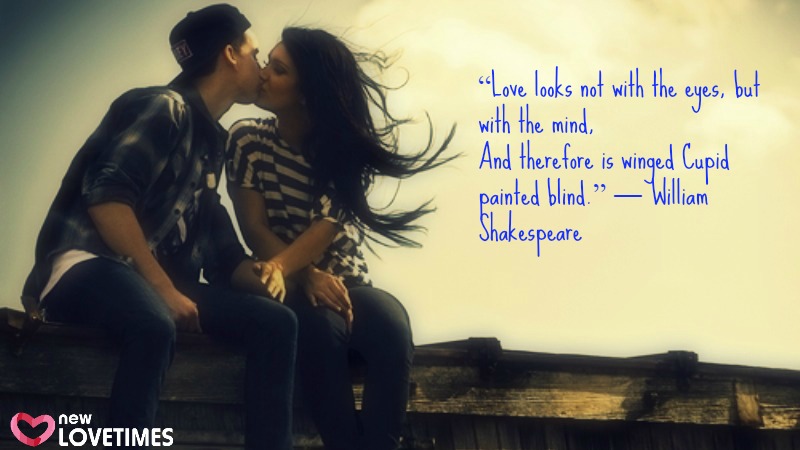 Love does not look at all. It only feels!
19. "One is loved because one is loved. No reason is needed for loving." ― Paulo Coelho, The Alchemist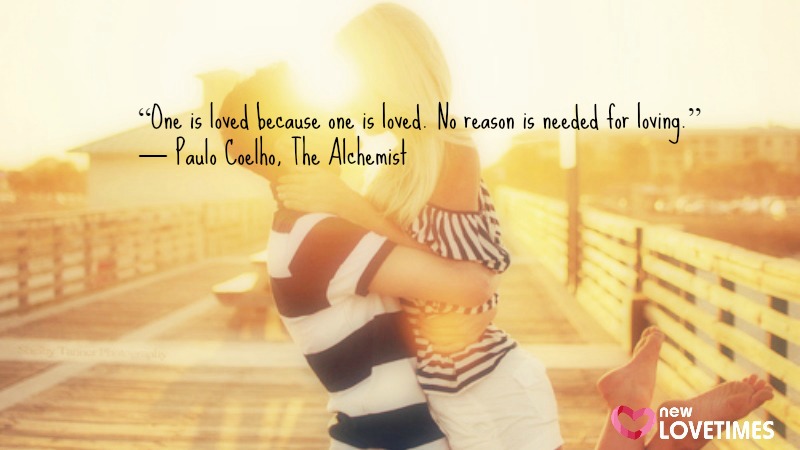 In many cases, we have heard of people finding love in a hopeless place and with a person they never imagined in their wildest dreams!
---
Suggested read: 25 cutesy quotes about first love to make you nostalgic
---
20. "Only once in your life, I truly believe, you find someone who can completely turn your world around. You tell them things that you've never shared with another soul and they absorb everything you say and actually want to hear more. When something wonderful happens, you can't wait to tell them about it, knowing they will share in your excitement. They are not embarrassed to cry with you when you are hurting or laugh with you when you make a fool of yourself. You open your heart knowing that there's a chance it may be broken one day and in opening your heart, you experience a love and joy that you never dreamed possible." ― Bob Marley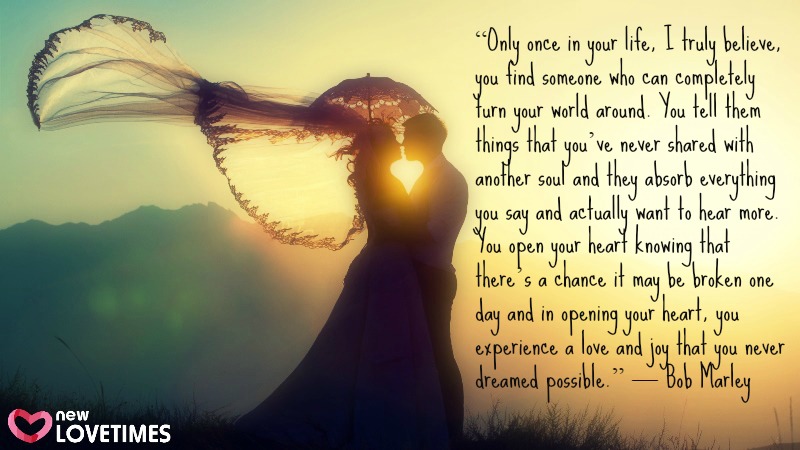 At one point in life, we meet somebody who gives us wings and lights our soul in such a way that no one else ever can. However, we may not end up spending our lives with that person. Don't make that mistake. This Valentine's Day, tell your crush what you have been hiding in the deepest folds of your heart. Reveal it to them. It's too hard to live your life while wondering what 'could have been.' Risk it, don't regret it! J
Love doesn't need to be melodramatic or heart-breaking. It is messy, I know, but it doesn't have to wreak havoc and end in tragic tales. It can be very simple and ordinary. It can be a husband and a wife in the sunset of their lives, the husband is turning to leave the room after kissing his wife when she grabs his hand, aware that his love has been trying but unwavering, mutters, "See what both of us have built!"
If you have enjoyed reading these Valentine's Day love quotes, subscribe to our newsletter for a daily dose of love. New Love Times, that's cupid's runway! 😉
Summary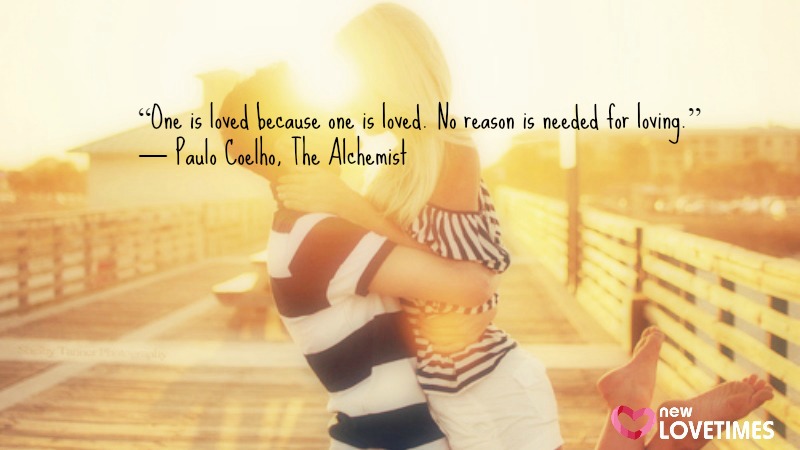 Article Name
20 Valentines Day Love Quotes To Make You Feel Sappy
Author
Description
This February 14th, go sappy by waxing poetic to your lover with these Valentines Day love quotes! :)