"Flirting" might sound simple to you, but it's quite a convoluted art, I tell you! Though we should have let it escape us way back when we were in middle school, there are times even now when we need to resort to a few silly techniques to get that dude to buy us a drink. You can blame it on our perpetual broke status, both in terms of money and men! 😛
Either which way, flirting is the most fun we girls can have without stripping our clothes or explaining why we can't strip after all because it took us 2 hours, 3 sisters and a borrowed tummy tucker to get into this thing! That batting of eyelashes, flashing a faux smile or even tossing our hair though it's a pixie, doesn't hurt anybody! Or does it? I can't vouch for the other half of the world but these flirting techniques sure as hell hurt you, gal! Have a look at the ones you need to stop nowww!
1. It's just the first time you are seeing the poor chap, but you go "OMG, Hiiiiiiii!" And then one drink down, you are touching him… a lot! And as soon as the third drink makes you feel bold AF, you proceed to grab his a**. Yes, you've made it pretty clear that you're looking for anything but friendship!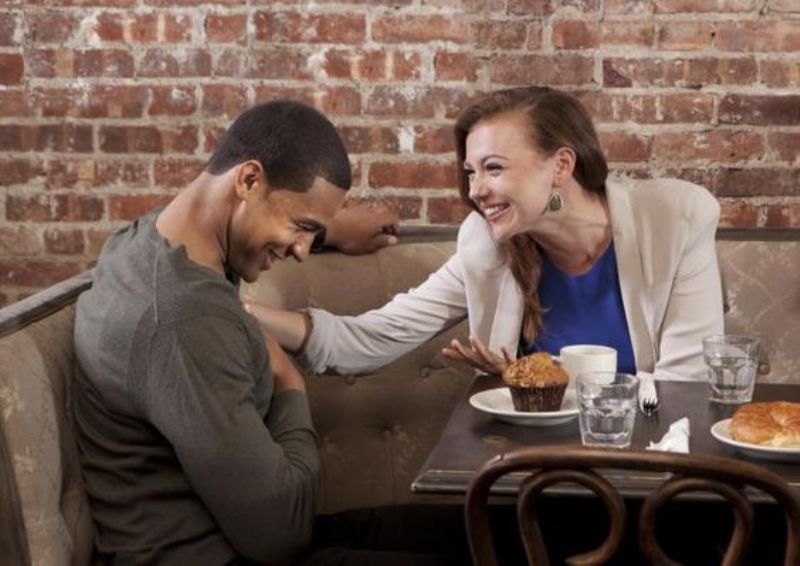 Image source: Pinterest
2. Being a complete b!tch so that he thinks you're hard to get! Bleh!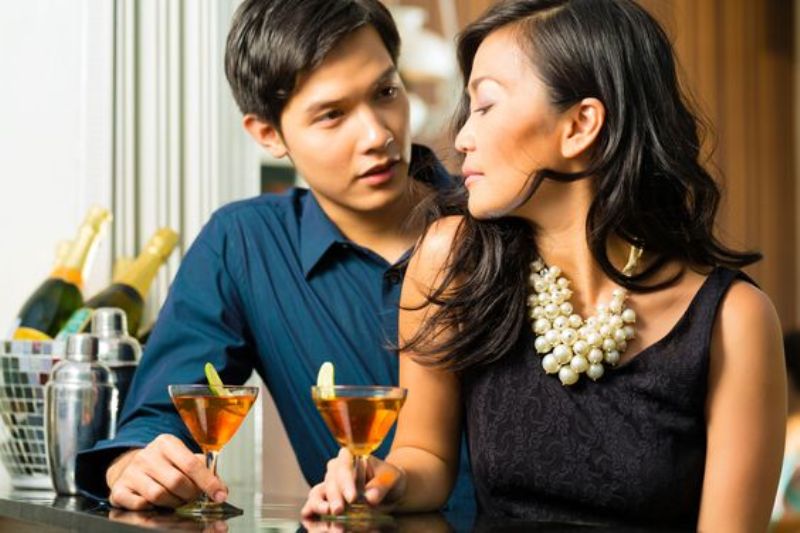 Image source: Pinterest
---
Suggested read: 10 struggles of women whose friendliness is mistaken for flirting
---
3. Using that classic line, "I like your shirt!" and touching the fabric by stepping in close, leaning low enough to… ahem ahem!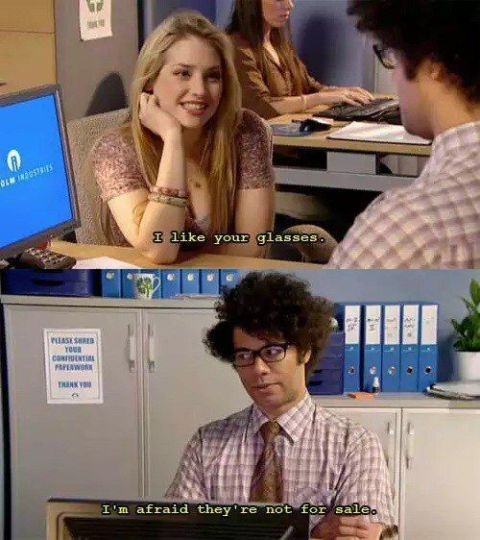 Image source: Pinterest
4. Being a sasshole and calling the guy, "Big Daddy"? Nah!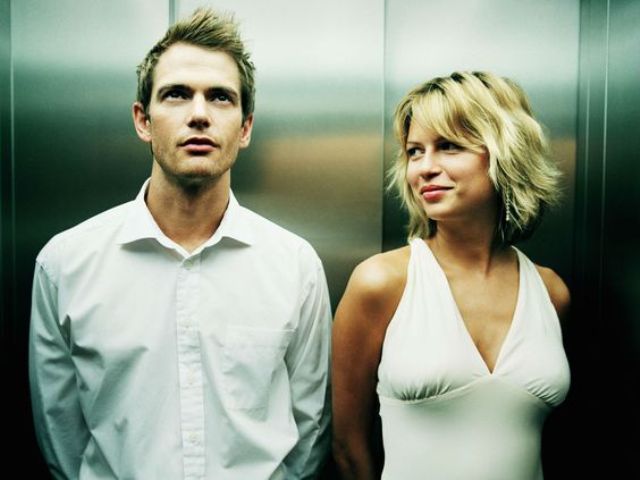 Image source: Pinterest
5. Fluffing his ego with a compliment and then walking off tantalizing him to chase you! Yea, right!
6. Tucking that invisible strand of hair behind your ears and giggling at WHATEVER he says or is about to!!!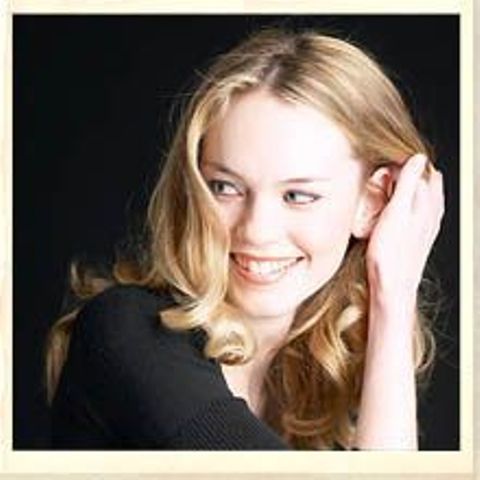 Image source: Pinterest
7. Talking about how many kids you guys would have is cute… but not as a tête-à-tête starter! #Nutcase!
8. Saying "yes" to every single thing he says… even things like "Women are dumb," which ironically, you are proving true in this case!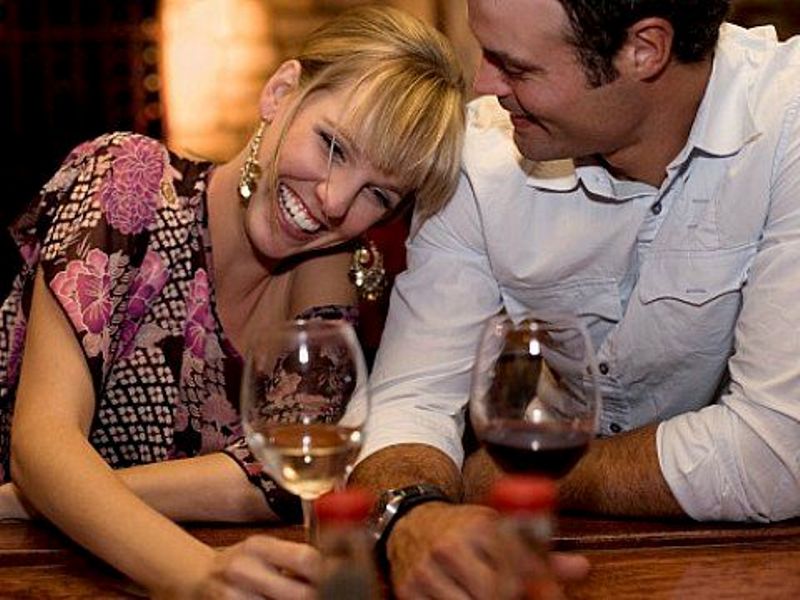 Image source: Pinterest
9. You are a minimalist, we get it. But stop being one when it comes to clothes!!!
10. Schmoozing about your ex can be quite charming and a brilliant time to slip in your number!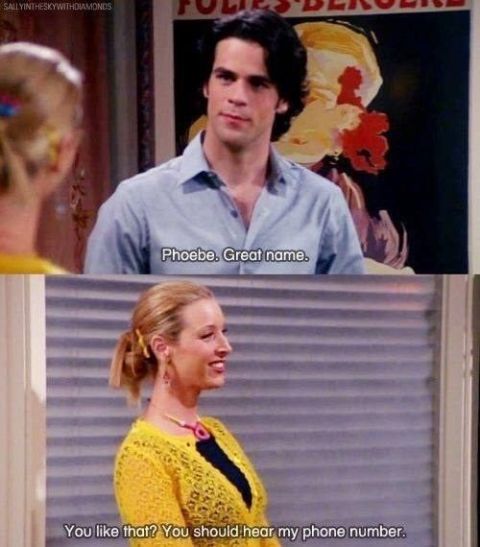 Image source: Pinterest
11. Teasing him till the point it's not legit anymore. That's called ragging, btw!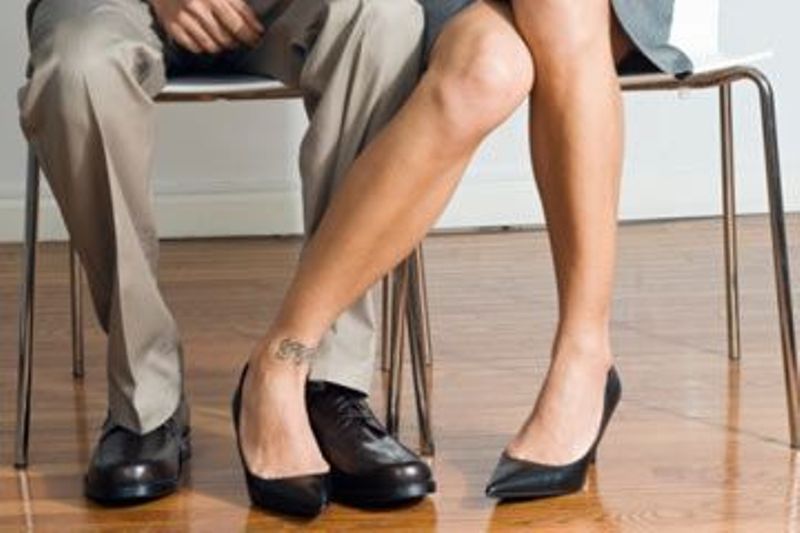 Image source: Pinterest
12. Sending texts where you use a wink at the end of every sentence. Babe, that's where you need to put a full stop, if you know what I mean!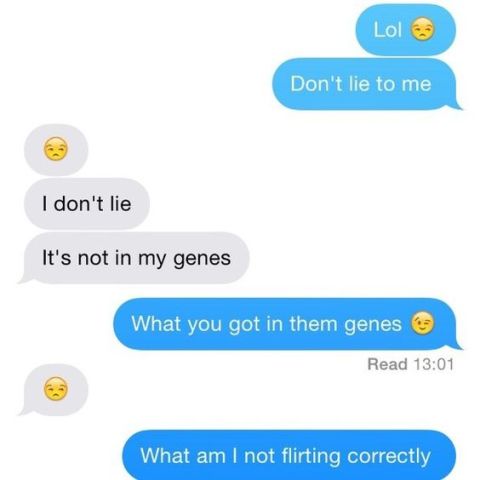 Images source: Pinterest
13. Lowering the rim of your glasses to check him out. I dunno how the movies got away with this, coz it's outright creepy!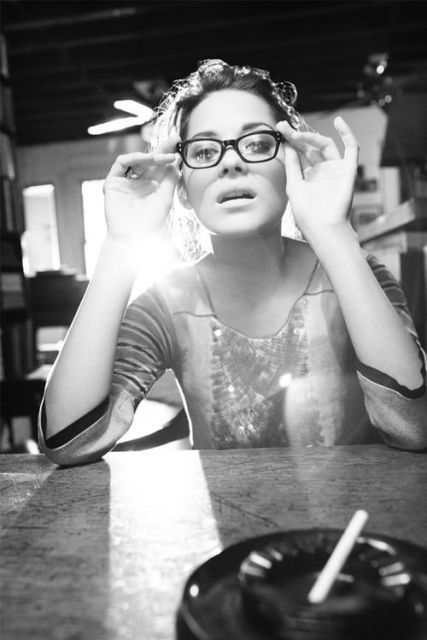 Image source: Pinterest
14. Using that seductive voice and ending up sounding like Marlon Brando going, "I will make him an offer he can't refuse!" That's not sexy, it's threat-sy!
15. Biting your lips and caressing your bosoms?! Well, if you are self-sufficient why do you need him?!!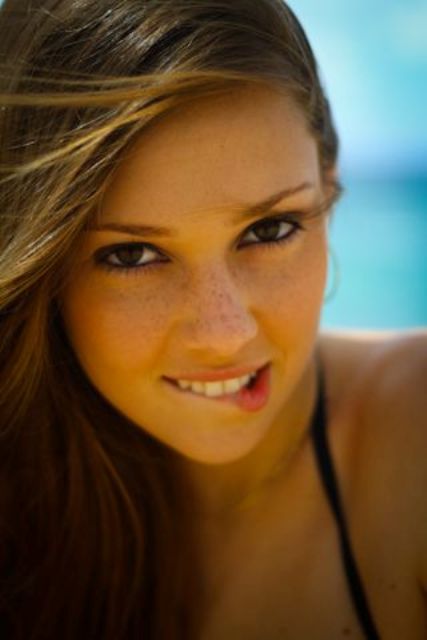 Image source: Pinterest
16. Continuously bringing up the fact that you aren't doing anything tomorrow… or the day after… or even next week! #ForeverJobless
---
Suggested read: 10 facts that women who hate flirting want you to know
---
17. Mentioning things you guys have in common and saying "Same here" a lot! "Well, I stand while peeing!" "Same here?"
18. Teasing 'the nerdy friend' instead to make him jealous. Who are you, Karan Johar?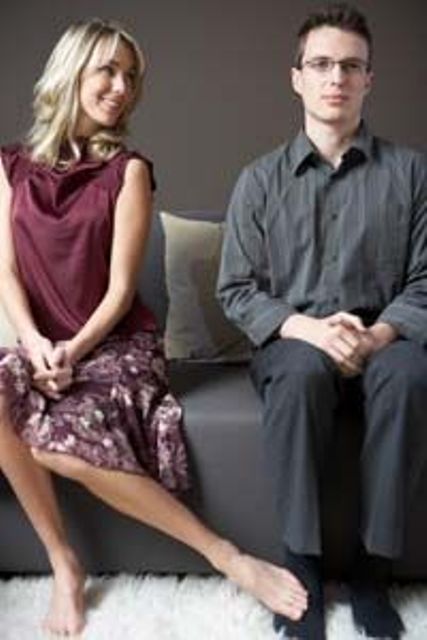 Image source: Pinterest
19. Messing with his hair big time. How would you feel if he did that to you, huh???
20. Asking him if he is seeing anyone. As if a "no" to this means you are the one he'll get married to and have babies with! Come-on!!!
21. Twerking! #LetsPuTThatSl*tGameOn
How many of these flirting techniques are you guilty of? 😉
Featured image source: Pinterest
Summary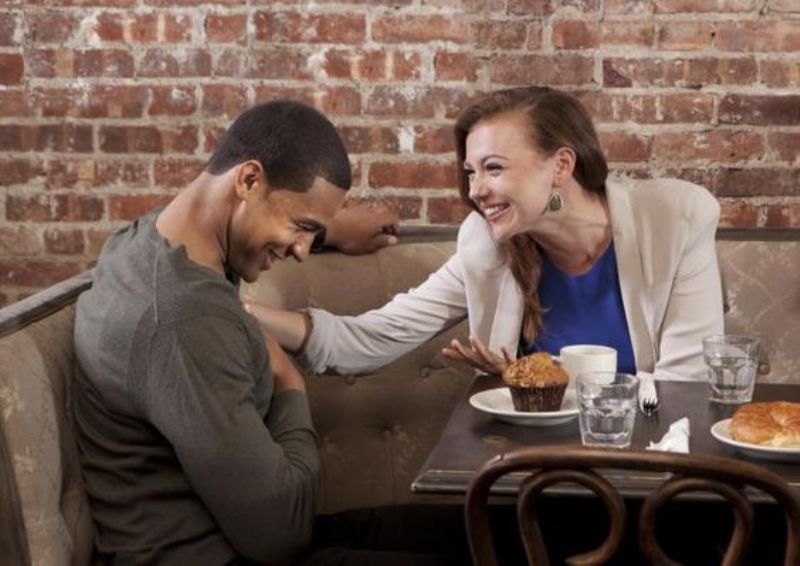 Article Name
Listen Up Girl, Here Are 21 Flirting Techniques You Need To STOP Using NOW
Author
Description
The don'ts of Flirting simplified- for girls!