It's generally thought that it's the woman who should be courted and showered with love, and the boyfriend who should always plan romantic evenings and loving gestures. But why should it be that way? We want equality, and we must welcome it in every form! It feels great to be wooed, yes, but sometimes, you should do the wooing too.
When you love someone, you want to show them how much they mean to you. You want it to be absolutely clear that you adore them. And your guy might be gruff and want to come across as tough and above emotion, but I'm sure he'd appreciate you doing something nice for him.
---
Suggested read: 20 little things to do that will guarantee a super strong relationship
---
Here are 25 of the sweetest and most romantic things to do for your boyfriend.
1. Give him a massage
This is a perfect way to show your love. He gets up early in the morning, gets ready in a hurry and rushes to work, and comes back exhausted. An impromptu foot massage or back rub will do wonders — you will feel the tension melting away from his body. He will definitely appreciate a gentle, soothing massage from his girlfriend and be in a much better mood overall.
2. Buy him his favorite whiskey
Image source: Pinterest
The stuff he enjoys is premium, and he doesn't quite like splurging on it constantly. He settles for the mid-range stuff because he feels guilty about his expensive tastes, and eagerly waits for Christmas when his dad will gift him a bottle. Well, buy him a bottle yourself and look at his face light up! He might not be ready to buy it himself, but he'll definitely love it if you gift it to him.
3. Write him a letter
Image source: Pixabay, under Creative Commons License
Handwritten letters shouldn't be out of vogue. There's nothing quite so romantic as receiving a letter from your lover where they put to words their love for you. And it's a myth that only women enjoy them! Break out your fancy stationery (though he will care more for your words than the paper), and write down everything you feel for him. Be emotional or romantic, or be silly — you know best what he'll like.
4. Give him a day off from chores
If you have a healthy adult relationship, you divide household chores. You wash the dishes, he dries them. You do the laundry, he takes out the trash. And of course, he doesn't mind doing it. It's part of living together as a team after all. But if, one day, you feel an outpouring of affection for him, and want to do something nice for him, you can give him a day off. Take on all the tasks yourself, and let him relax for a day. He'll love it.
5. Dress up for him
Image source: Shutterstock
He thinks you're gorgeous no matter what you're wearing. He'll think so even when you're in your ratty tee and boxers. But that doesn't mean he doesn't love it when you get all dolled up. Wear your fanciest clothes, and pay a bit more attention to your hair and makeup, and you'll see how much he appreciates it. He'll love the glam you as much as he loves the everyday you. And he might get a little frisky, too! That's one side effect you won't complain about! 😉
6. Pack him lunch
It might not sound like much, but believe me, this is one of the most romantic things to do for your boyfriend. Make his favorite sandwich and pack him a lunch to take to work, or even order takeout from his favourite restaurant to be delivered to his workplace. Either way, he'll know you were thinking of him and caring for him, and it'll mean a lot.
7. Compliment him
Women are constantly complimented on their hair, their clothes, their shoes, but that happens to men very rarely. You can't discount the power of a few positive words. They can make someone's day. Tell him he looks amazing after his haircut, or that the new shirt he bought makes him look really handsome. His mood will perk up! These small things do make a difference.
8. Let him have a night out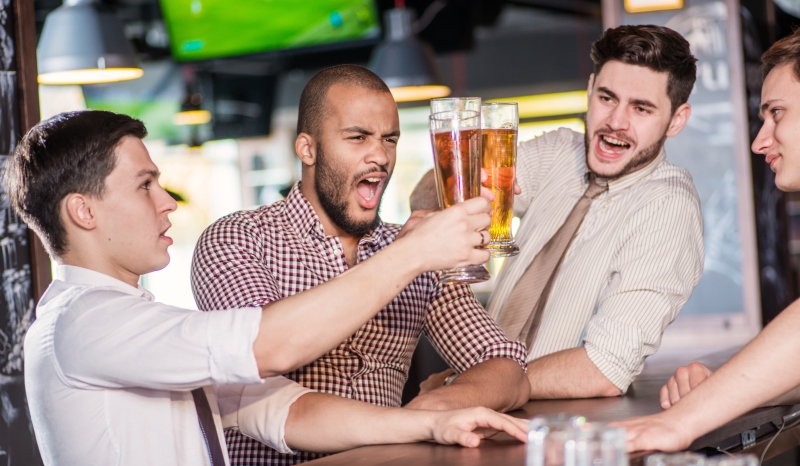 Image source: Shutterstock
Let him enjoy a night out with his pals guilt-free. Tell him he's free to do whatever he wants that evening, whether it's going to a game or hanging out at a pub. And leave him alone! Don't text or call, and definitely don't keep asking when he'll be home. Let him relax with his friends. Think of it as a selfless act of romance. He'll appreciate it a lot, and so will his friends. They'll all be convinced that you're the chillest girlfriend ever.
9. Tease him
Send him a flirty text message while he's at work, or give him a steamy kiss goodbye in the morning. He won't be able to stop thinking of you. Tell him you can't wait for him to come home. He'll feel incredibly sexy, and wanted. After all, men want to feel wanted too.
10. Cook him a special dinner
Image source: Shutterstock
Sometimes, staying at home is even more romantic than going out. It's so intimate. Set up the table for two, say goodbye to the harsh fluorescent lights and light some scented candles, and make him some really nice food. Have it ready before he comes home, for extra points. He'll come home to this beautiful atmosphere and his favorite food, and love you all the more for it.
11. Get him tickets
Maybe he's really into football, and hasn't caught his favorite team play live in ages. Maybe a band he loves is going to be in town soon. Get him tickets! He might not have come across the scheduled game or concert, or he might not want to spend on it. Rest assured, he'll love this thoughtful gift from you.
12. Dance together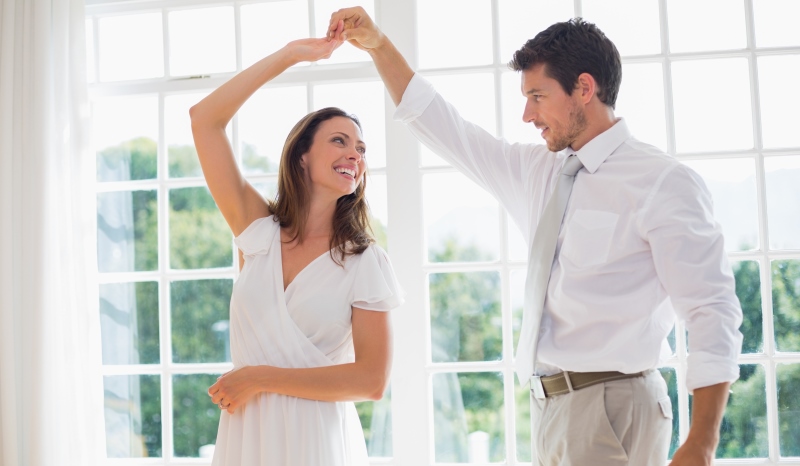 Image source: Shutterstock
There's nothing so beautiful as a slow, sweet dance underneath the stars. You'll be dancing to your song, of course. It might be a little cheesy, but it doesn't mean it won't mean a lot to him. Whether it's at an event or a party, he'll always remember dancing with you.
---
Suggested read: 10 things to do at the start of a relationship
---
13. Give him a dance
If your guy isn't into dancing, or you want to give him another kind of gift, maybe you could dance for him. He'll love watching you. Buy some nice lingerie, and surprise him. What could be better than the person he loves most in the world dancing sexily for him? He'll enjoy it more than he could ever say. And it's definitely a plus that the ambience will be very sensual!
14. Go on an adventure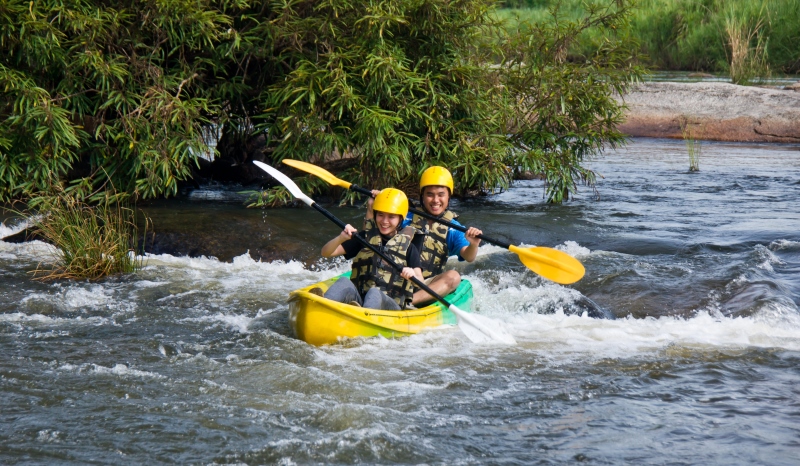 Image source: Shutterstock
If you have the opportunity and a few vacation days lined up, pack your bags and take off for a while. He'll love having you all to himself. The alone time will do wonders for your relationships. Go on a road trip, or skydive together. You'll always remember the beautiful new experiences you've had together and they'll only strengthen your bond. The possibilities are endless.
15. Learn about his hobby
Being interested in your boyfriend's hobbies or skills is definitely romantic. It shows how deeply you care for them. You might not care even a whit about that antique car he's obsessed with or that team he's been supporting since childhood, but he'll really appreciate it if you ask questions and want to know more. It'll make him feel wanted. He always listens to you, so return the favor!
16. Plan a special date night
If he's the one who always plans date nights, maybe it's time for you to take initiative. Don't get caught up in the routine of a movie and dinner. Think of something innovative and out of the box, some activity he'd enjoy doing together, and plan it out!
17. Be affectionate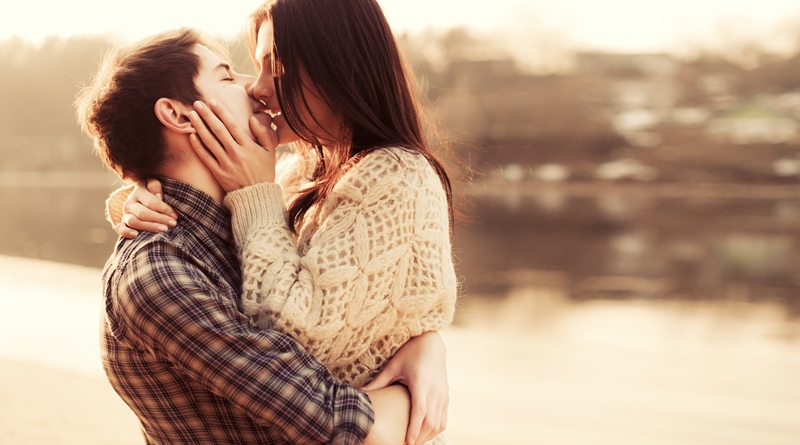 Image source: Shutterstock
It's not only women who enjoy cuddles. Men love them too. Snuggle up while watching a movie. Hug him often. Hold hands while walking down the street. Shower him with kisses every day. You want your man to feel loved, don't you? He'll be pleasantly surprised by the touchy-feely you.
18. Get kinky
Sexual intimacy is as important as emotional intimacy. Learn some new moves, or master something you couldn't quite do before, and blow his mind! Or, venture into some non-vanilla territory if you're so inclined. He'll definitely be excited and pleased, and love how much effort you put into his satisfaction.
19. Put him first
Sometimes, do what he wants you to do, even if it's not your thing. It's a simple thing, but it really shows how much someone means to you. You wouldn't be so accommodating for just anyone, would you? He'll see how selfless you're being for him, and understand how much you truly love him. And all it takes is you watching the new Batman movie thrice even though you can't stand superheroes. A small price to pay.
20. Hide a cute note in his jeans
Image source: Google, copyright-free image under Creative Commons License
Or anywhere where'll he see it, really! An "I love you" is enough if you're not one for evocative words, or you could write him a silly little poem. He'll come across it later in the day, and it'll put a smile on his face. And thinking about you can only improve his mood.
21. Take him out
Generally, it's men who pay on dates, and they expect to do it all the time. Switch things up and take him out. Nothing better than his girlfriend getting him dinner with no strings attached. Buy him a steak, and watch how contentedly he eats. He'll love the evening, and you will too.
22. Be open
Opening up to your boyfriend, and showing that you trust him fully is a good bonding experience. If he knows that he's one of the few people you're comfortable being vulnerable in front of, it'll make him feel special. Tell him about anything that's bothering you, and let him be the first to know when something great happens. He'll appreciate it.
23. Make him a photobook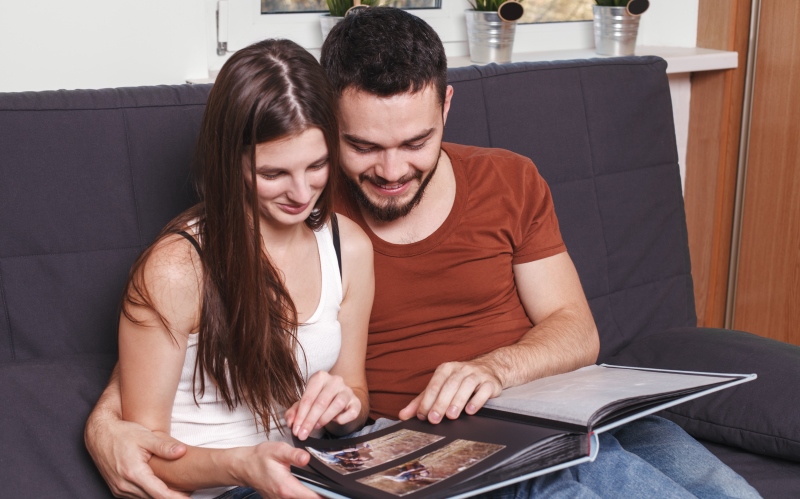 Image source: Shutterstock
A tangible collection of all his favorite memories — especially all the amazing times you've had together — will mean a lot to him. He'll treasure the photobook, especially since it'll be evident how much effort you put into the book. Nothing that's bought from the stores could top that.
24. Shop for him
He might be too lazy to replace his threadbare socks with new ones, or get himself a brown belt that matches with his shoes. If you're at the mall already, pick up something you know he needs. More than the item you bought, it'll be the knowledge that he's constantly on your mind that he'll love.
---
Suggested read: 35 incredibly cute things to say to your boyfriend to make him adore you all the more
---
25. Surprise him
Last, but definitely not the least, keep the spark alive! Don't let your relationship fall into the trap of monotony and routine. Little things make a huge difference, so be spontaneous and make him happy. It doesn't matter what you do; it's more about making an effort showing you care. Pleasant surprises are the best.
These 25 things are great romantic things to do for your boyfriend. Men might be a little difficult to figure out, but we hope you now have ample ideas to make your partner feel special!
Featured image source: Google, copyright-free image under Creative Commons License
Summary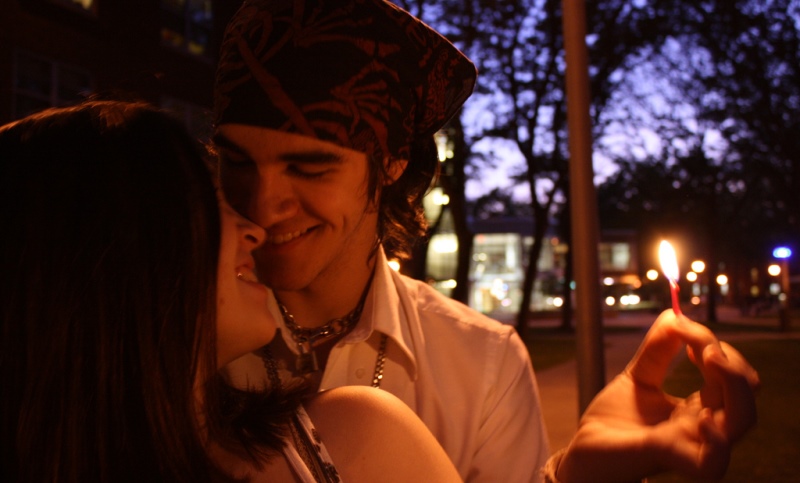 Article Name
25 Most Romantic Things To Do For Your Boyfriend
Author
Description
So how many of these sweet and romantic things to do for your boyfriend have you ticked off your list?