Men are from Mars, and women are from Venus! You agree, right?
But what would happen if things were reversed and you changed into the opposite sex for a day? What would you do?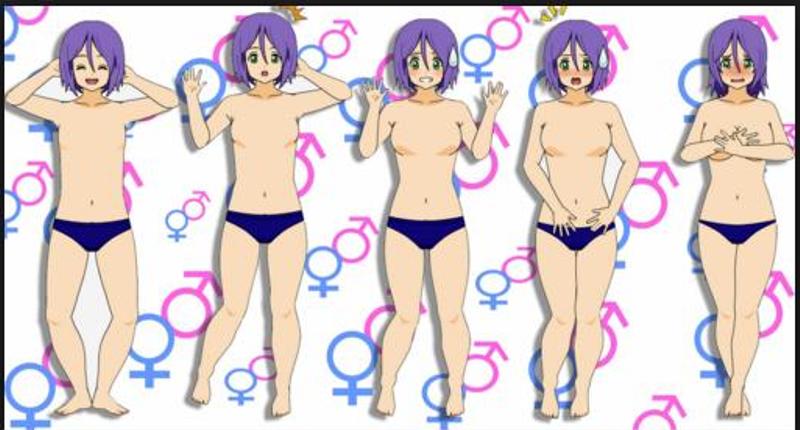 Image source: deviantart
---
Suggested read: What men think of being in monogamous relationships!
---
Here is what 30 people told us about what they would do if they turned into the opposite sex for a day –
Shweta: Check out how many times I could masturbate in a day. 😉
Manish: I hope I just don't have a period when it happens; I don't want to know that for sure!
Radhika: Find out if it's possible to just sit without thinking. 😛
Rakesh: Feel my boobs all day long? 😀
Mahi: Ask someone to hit me in the balls to see if it hurts more than a bloody period cramp! X(
Praneeth: Go to a salon and get the whole deal done, pedicure, manicure, facial! I know men can get them too but I wouldn't step into a salon for the whole package ever 😛
Drishti: LOL! Check out how far my pee could go?! 😛
Fardin: Shop for lingerie of course!
Pari: Go for a ride on Marine Drive in the middle of the night and go shirtless while screaming "Love you Salman Bhai!"
Jasdeep: Get p*ss drunk and enjoy the ladies night at the club 😀
Barkha: Ermmm, I might just cry myself to sleep and wake up myself the next day ☹
Rohit: See if women masturbate too 😉
Malini: Check what the whole fuss is about..
Tanush: Send funny and ridiculous texts including sexts to guys on Tinder and have a laugh at how dumb we guys are! 😀
Aparna: Head out for a drunken night and really know what guys talk when drunk 😀
Eshwar: Arggghhhhh!! Nooooooo! Nooo! Just No!
Farah: Wonder if scratching balls feels as good as cleaning out my ear with a bud 😉
Narayan: Totally check out the girls at my gym and listen to their conversations in the locker room 😀
Tara: Umm maybe do nothing about it? Cos that's what men are good at! 😛
Mohit: Figure out a bra for god's sake!!
Urvashi: Get into a brawl!! I have always wanted to get into one! 😛
Jason: Get a hair straightener and a curler and do all sorts of stuff with my long hair, on that note I hope I have long hair!
Vandana: Chat up with my boyfriend and find out if he really is into me, sad but I would do it!
Tanmay: Enjoy the attention!  What else is there to do, I hope I am hot 😉
Mansi: Eat a really big meal, like head to a buffet and just pig out; let's see with the appetites!
Rana: Walk in high heels! That must be crazy!
Ashima: If I had a good body, just randomly carry heavy stuff to see how it feels to have all that strength.
Ananta: Wax, I want to know if it's as bad as getting hurt in my man parts.
Nagma: Just walk out without a purse, without makeup and just enjoy the day under the sun, shirtless maybe 😉
Manav: Smile at random normal guys, make their day! 😉
What would you do if the swapping happened to you? Tell us in the comments below.
Featured image source: deviantart
Summary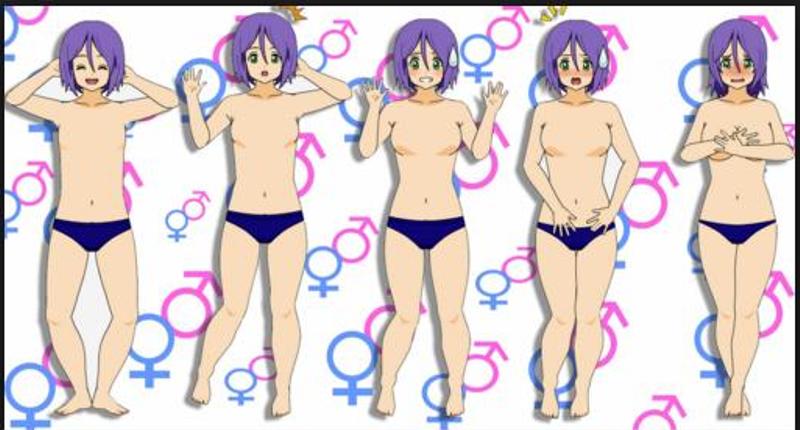 Article Name
30 People Reveal What They'd Do If Turned Into The Opposite Sex For A Day
Author
Description
What would you do if you were turned into the opposite sex for a day?