Coming out of the closet has never looked so glamorous: from film icons to music artists and talk show hosts to small screen stars, celebrities have been coming out of the closet in droves, perhaps as a result of increased social support or the wave of legislative victories. Whatever the reason, their coming out stories have been a huge source of encouragement to the 'ordinary people' who are still struggling with this aspect of their identity.
Coming out of the closet is a significant moment in any LGBT person's life. Once they put their cards on the table, it's up to society to either accept and cherish or deny and insult their real identity. But when celebrities do the same, it serves a higher purpose. Coming out stories of gay or lesbian stars promotes awareness about the community and more importantly humanizes the issue.
---
Suggested read: 12 things NOT to blurt out when your girlfriend comes out of the closet
---
Today, New Love Times is publishing a list of the stars inspired us with their stories of coming out!
1. Sam Smith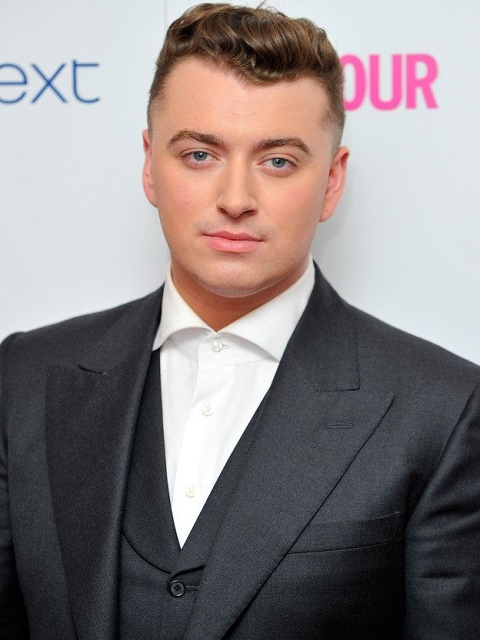 Image source: Pinterest
When Sam Smith first made his debut as a singer in 2014, many were snooping around to find out his sexual orientation. However, the star did not let rumor mill run for long! In a 2014 conversation with Fader magazine, Smith revealed that his album In the Lonely Hour was "about a guy that I fell in love with last year, and he didn't love me back."
2. Ellen Page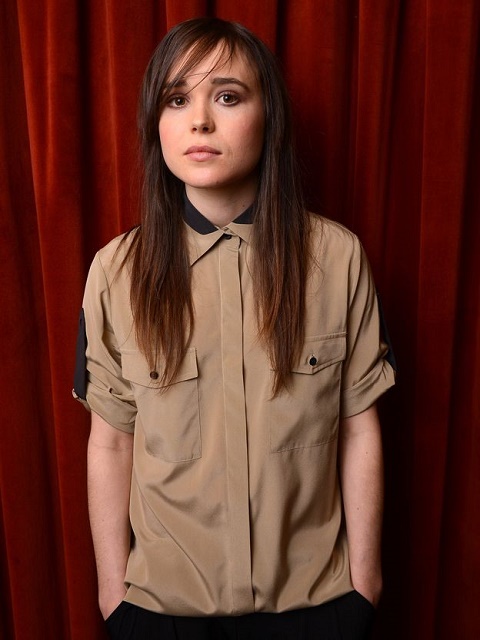 Image source: Pinterest
"I am tired of hiding and I am tired of lying by omission. I suffered for years because I was scared to be out. My spirit suffered, my mental health suffered and my relationships suffered. And I'm standing here today, with all of you, on the other side of all that pain. I am here today because I am gay and because maybe I can make a difference, to help others have an easier and more hopeful time. Regardless, for me, I feel a personal obligation and a social responsibility."
Actress Ellen Page came out of the closet during her speech at the Time to THRIVE symposium in Las Vegas last year.
3. Ellen DeGeneres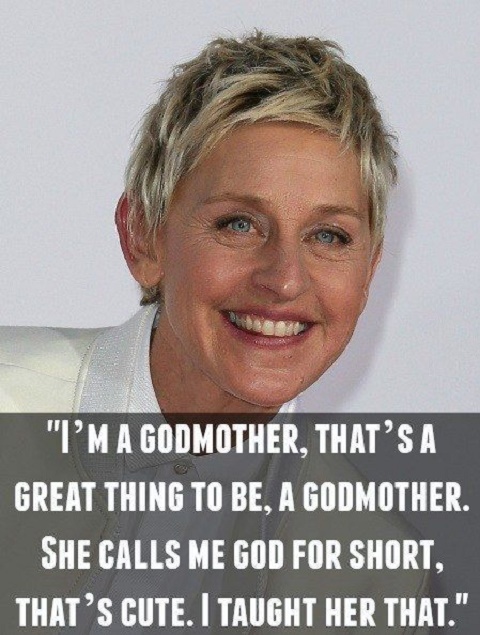 Image source: Pinterest
Chat show host, comedian, and actress Ellen DeGeneres (remember the selfie at the Oscars?!), came out of the closet in 1997. At the Oprah Winfrey show, Ellen announced her sexual orientation publicly. She also appeared on the front cover of "Time" with the quote, "Yep, I'm Gay." But do you know what was even cooler? She made her character come out of the closet in a sitcom to her psychologist who was portrayed by Oprah!
4. Matt Bomer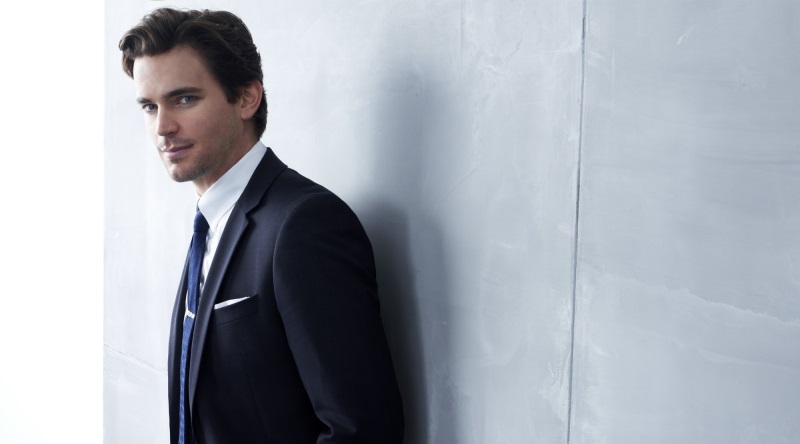 Image source: Google, copyright-free image under Creative Commons License
Matt Bomer showed us what it means to come out in style., At the 2012 Steve Chase Humanitarian Awards, Matt thanked his partner, Simon Halls, while accepting an honor for his fight against HIV/AIDS. In his words, "I'd really especially like to thank my beautiful family: Simon, Kit, Walker, Henry. Thank you for teaching me, what unconditional love is! You will always be my proudest accomplishment."
5. Neil Patrick Harris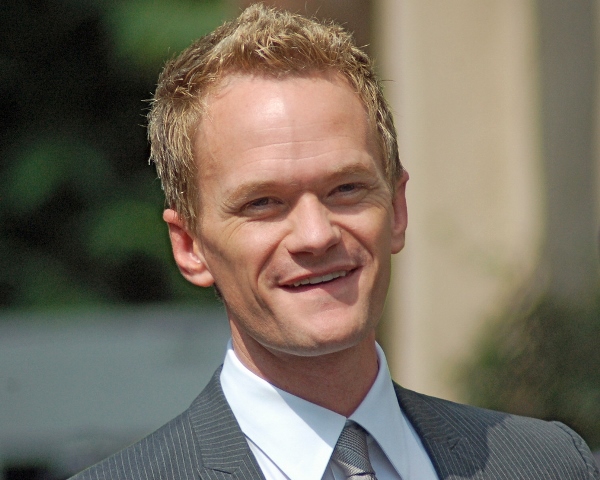 Image source: Google, copyright-free image under Creative Commons License
How I met your mother? Well, I didn't. Neil Patrick Harris spoke to People magazine about being gay in 2006:
"I am a very content gay man living my life to the fullest. For me, I fell in love with a dude and started spending all my time with him. And therefore, you don't want to be suppressive of that. And so as I started working more frequently, with more eyes on us, I figured that that was inevitability and the opposite would be, again, suppressive."
6. Raven-Symoné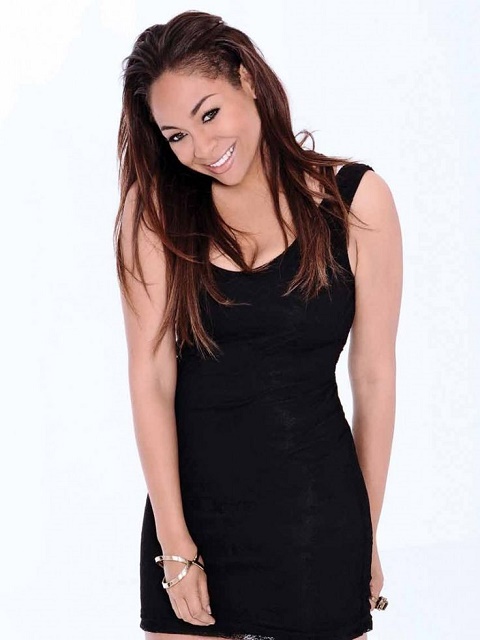 Image source: Pinterest
Some gay and lesbian stars have also taken to Twitter to share their coming out stories. Her tweet said, "I can finally get married! Yay government! So proud of you." This was in 2013 with the United States Supreme Court's dismissal of the Defense of Marriage Act and Prop 8. Again in 2014, she spoke to Oprah about her dislike of being pigeon-holed as "gay". She went on to say, "I want to be labeled as a human who loves humans."
7. Jodie Foster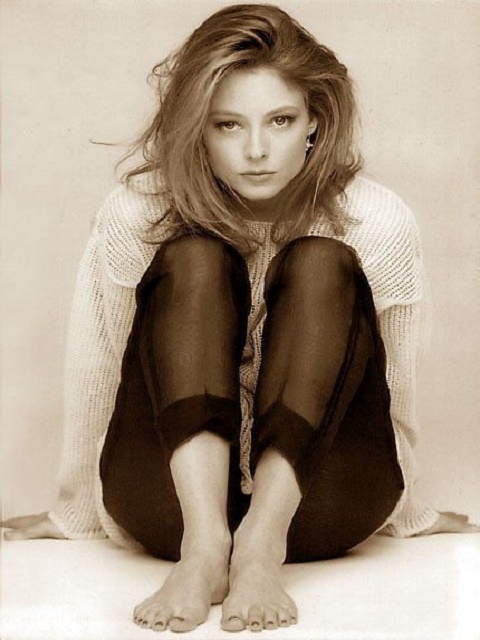 Image source: Pinterest
The Golden Globes is where Jodie Foster decided on coming out of the closet. During her acceptance speech in 2013, referring to her relationship with Cydney Bernard, she declared: "Every celebrity is expected to honor the details of their private life with a press conference, a fragrance, and a primetime reality show. . . . I already did my coming out back in the Stone Age. In those very quaint days when a fragile young girl would open up to trusted friends and family and co-workers and then gradually and proudly to everyone who knew her — to everyone she actually met."
8. Anderson Cooper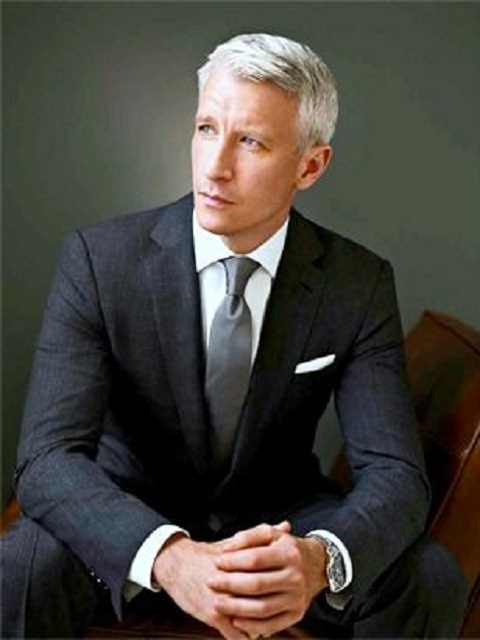 Image source: Pinterest
In 2012, Anderson Cooper, the famous CNN reporter, e-mailed his views on his sexual orientation to The Daily Beast. It announced, "I've always believed that who a reporter votes for, what religion they are, who they love, should not be something they have to discuss publicly. As long as a journalist shows fairness and honesty in his or her work, their private life shouldn't matter. . . . Recently, however, I've begun to consider whether the unintended outcomes of maintaining my privacy outweigh personal and professional principle. . . . The fact is, I'm gay, always have been, always will be, and I couldn't be any more happy, comfortable with myself, and proud."
9. Rosie O'Donnell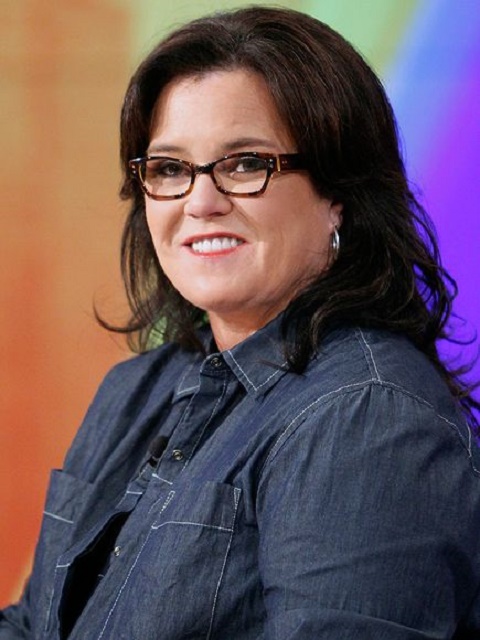 Image source: Pinterest
Rosie O'Donnell announced that she is a lesbian in one of the most direct ways possible! At the 2002 Ovarian Cancer Research Benefit she stated, "I'm a dyke". And that was all!
10. T.R. Knight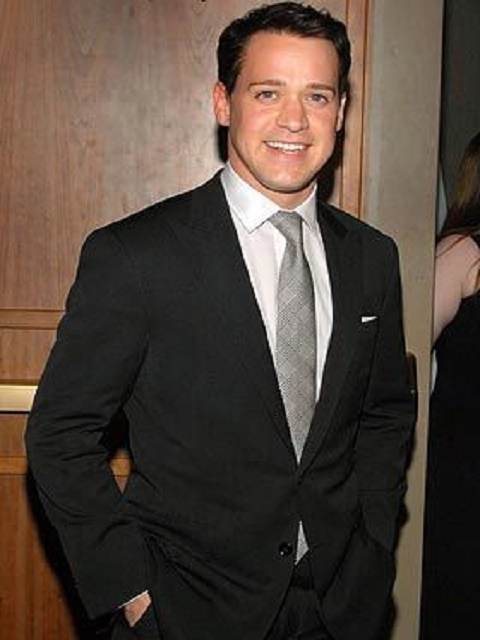 Image source: Pinterest
T.R. Knight decided to come out of the closet when the fact that his Grey's Anatomy colleague called him a gay slur became public! He told People that, "While I prefer to keep my personal life private, I hope the fact that I'm gay isn't the most interesting part of me."
---
Suggested read:
---
7 relationship trends that have zero benefits
11. Jim Parsons
Image source: Pinterest
Better known as Sheldon Cooper, The Big Bang Theory star came out through a New York Times profile. In it, his sexual interests were subtly revealed despite the fact that he has been in a relationship with his partner for over a decade.
12. Sean Hayes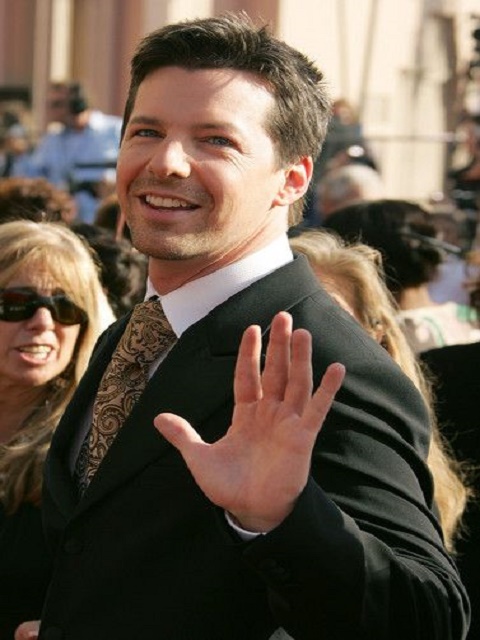 Image source: Pinterest
The flamboyant Jack from Will and Grace came out officially during a 2010 interview. According to him, "I am who I am. I was never in, as they say. Never. I believe that nobody owes anything to anybody."
13. Maria Bello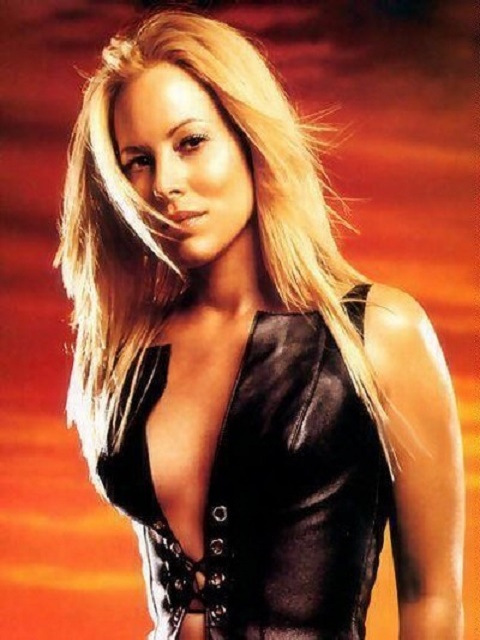 Image source: Pinterest
The actress wrote about her relationship with friend-turned-partner Clare in an essay published by the New York Times. She penned, "She is the person I like being with the most, the one with whom I am most myself."
14. Zachary Quinto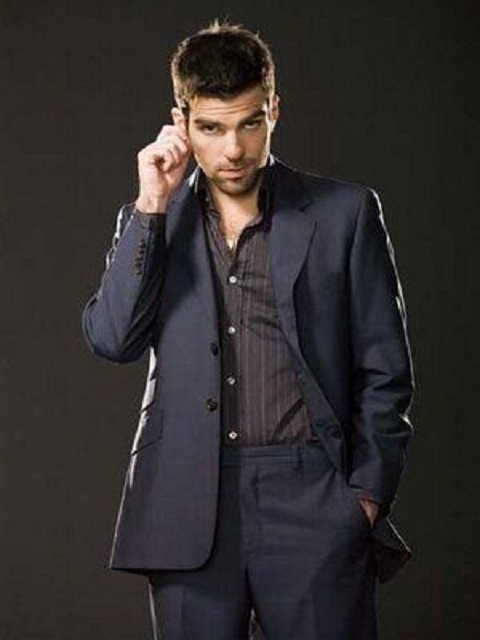 Image source: Pinterest
The Star Trek hero broke many  hearts with his coming out story in 2011. In his New York Magazine profile, he revealed, "In light of Jamey's [Rodemeyer] death — it became clear to me in an instant that living a gay life without publicly acknowledging it — is simply not enough to make any significant contribution to the immense work that lies ahead on the road to complete equality. Our society needs to recognize the unstoppable momentum toward unequivocal civil equality for every gay lesbian bisexual and transgendered citizen of this country."
15. Jussie Smollett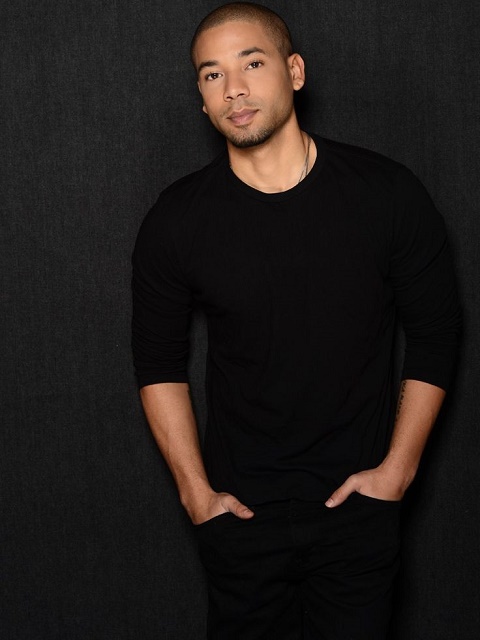 Image source: Pinterest
The Empire actor didn't mince words while coming out of the closet on The Ellen DeGeneres Show.
16. Ricky Martin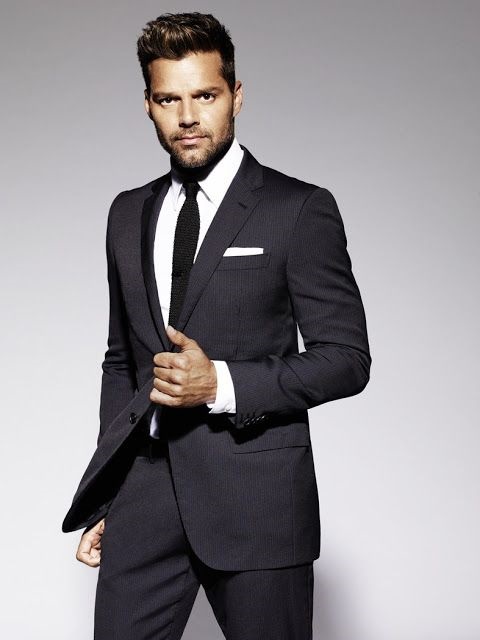 Image source: Pinterest
Martin chose to come out of the closet in the year 2010 through a blog entry. He wrote, "I am proud to say that I am a fortunate homosexual man. I am very blessed to be who I am."
17. Wentworth Miller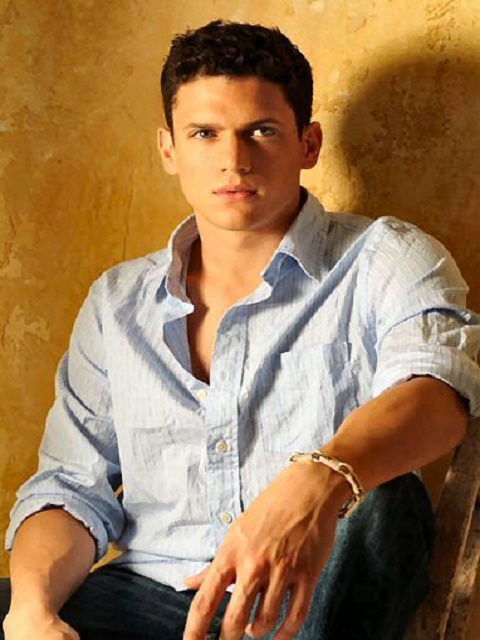 Image source: Pinterest
To come out of the closet, Wentworth Miller rejected an invitation to Russia for the St. Petersburg International Film Festival because of the nation's intolerant laws toward gay people. "As I am a gay man, I must decline. I am deeply troubled by the current attitude toward and treatment of gay men and women by the Russian government."
18. Clay Aiken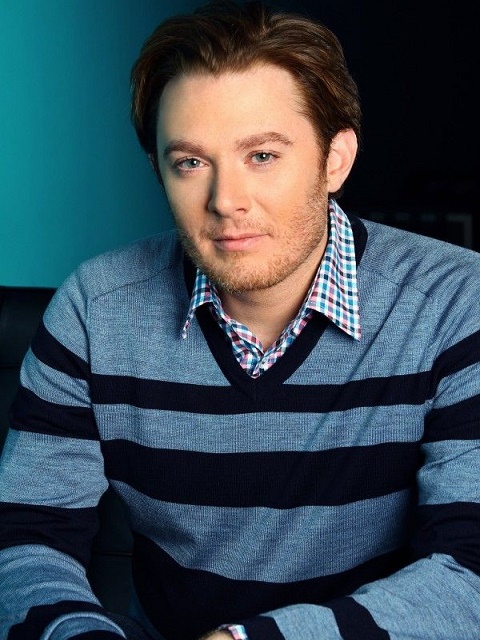 Image source: Pinterest
Past American Idol participant Clay Aiken chose to come out of the closet when his son was born in 2008. He told People that, "I cannot raise a child to lie or to hide things. I wasn't raised that way, and I'm not going to raise a child to do that."
19. Heather Matarazzo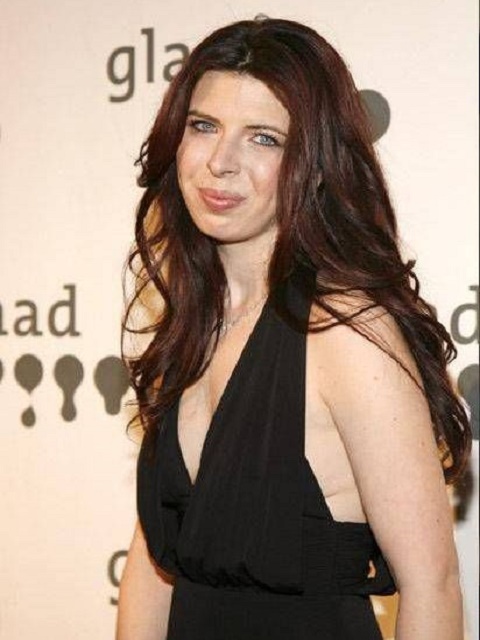 Image source: Pinterest
In 2007, the actress made a decision to come out of the closet. When the press kept harassing her about her Prince Charming, she responded, "No, but I have a Princess Charming."
20. Meredith Baxter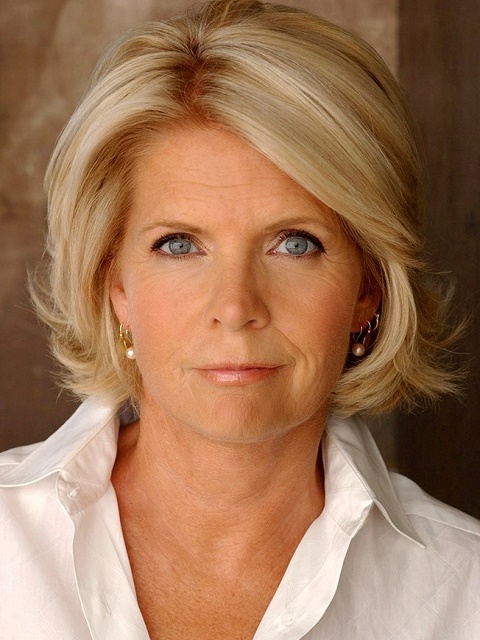 Image source: Pinterest
Meredith Baxter from Family Ties told The Today Show that, "I am a lesbian, and it was a later-in-life recognition. Some people would say, 'Well, you're living a lie,' and you know the truth is — not at all. This has only been for the past seven years."
---
Suggested read: 10 definite signs you're in a fake relationship
---
21. Tom Daley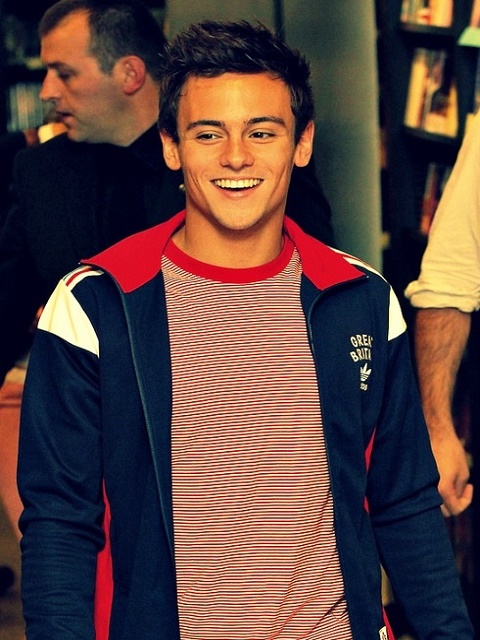 Image source: Pinterest
The English Olympic diver posted a video captioned: "This has been a hard decision to make, but I wanted you to hear this from me." In it, he disclosed, "Of course, I still fancy girls, but right now I'm dating a guy, and I couldn't be happier."
22. Dick Sargent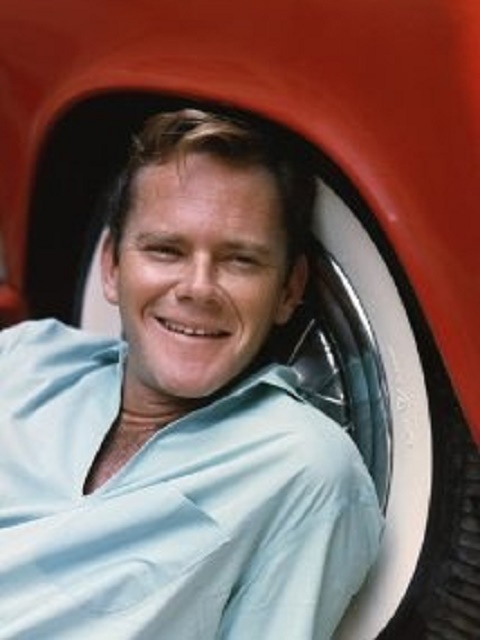 Image source: Pinterest
The Bewitched star chose the National Coming out of the Closet Day in 1991 to declare that he was gay!
23. Robin Roberts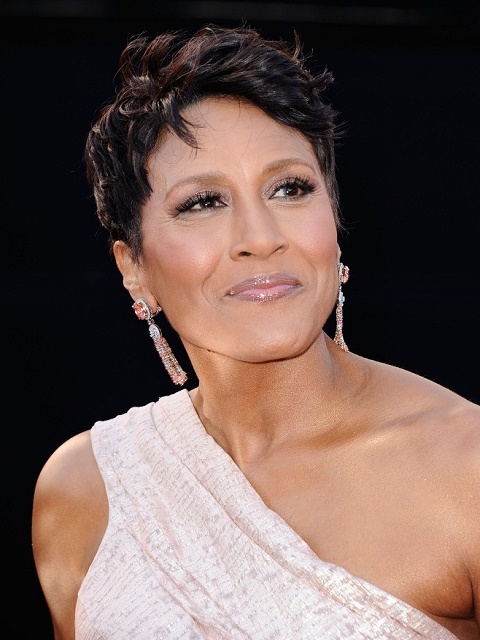 Image source: Pinterest
Famous as the Good Morning America presenter, Robin Roberts took to Facebook to come out of the closet. She posted a picture in December 2013, commemorating her victory against breast cancer with a caption that read:  "At this moment I am at peace and filled with joy and gratitude. I am grateful to God, my doctors and nurses for my restored good health… I am grateful for my entire family, my longtime girlfriend, Amber, and friends as we prepare to celebrate a glorious new year together."
24. Sally Ride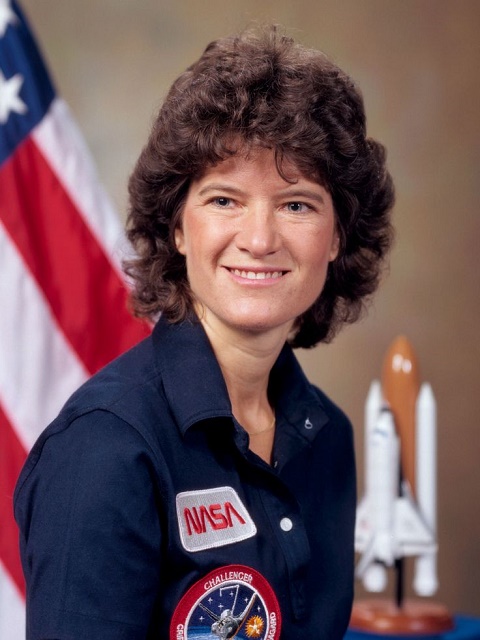 Image source: Pinterest
Now this is one of the most interesting of all coming out stories. It was in her obituary notes that people came to know she was a lesbian and was survived by her partner Tam of 27 years. Her sister who is also a lesbian spoke of Sally's sexual orientation saying, "That wasn't her battle of choice — the battle of choice was science education for kids. And I just hope that all the different components of Sally's life go toward helping kids."
25. Frank Ocean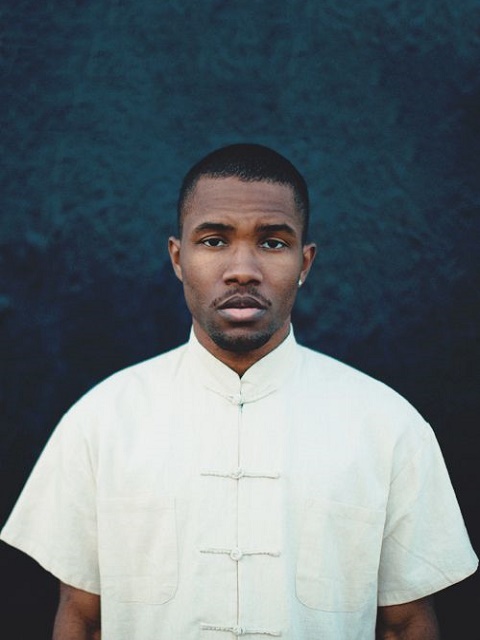 Image source: Pinterest
The singer took to Tumblr to post about his first love who happened to be a man. He, however, didn't use words like "Gay" or "Bisexual". His post read, "I was 19 years old. He was too. We spent that summer, and the summer after, together. Every day almost. And on the days we were together, time would glide. Most of the day I'd see him, and his smile. I'd hear his conversation and his silence . . . until it was time to sleep. Sleep I would often share with him. By the time I realized I was in love, it was malignant. It was hopeless."
26. Victor Garber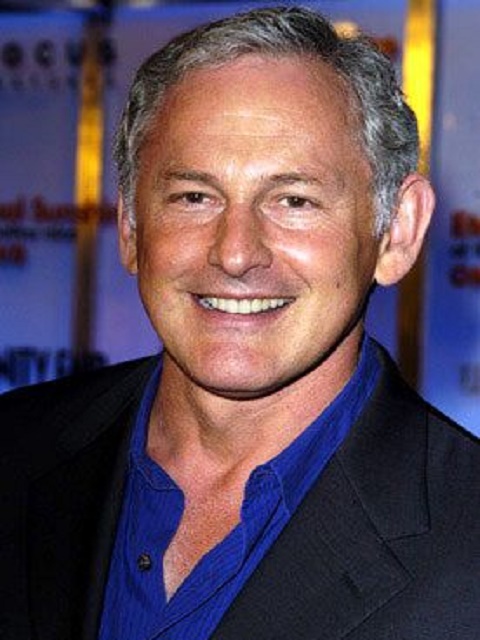 Image source: Pinterest
The Titanic actor took a firm stand on his gay status in an interview in 2012, where he said, "My companion Rainer Andreesen and I have been together almost 13 years in Greenwich Village. We both love New York." 
27. Tim Cook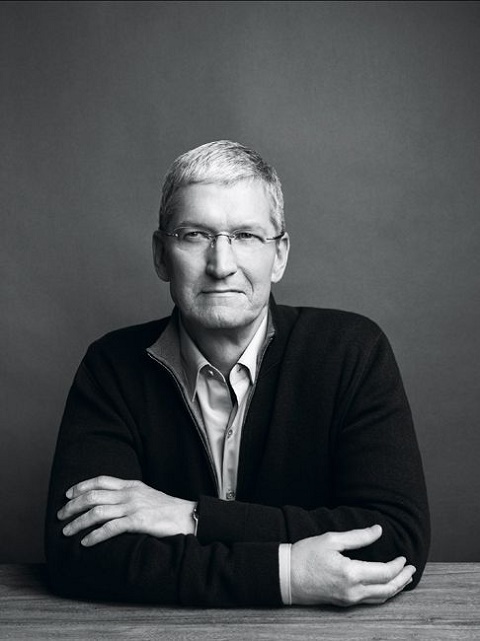 Image source: Pinterest
The Apple CEO shared his coming out story in 2014 and became the first publicly gay CEO among the Fortune 500 companies. He said, "While I have never denied my sexuality, I haven't publicly acknowledged it either, until now. So let me be clear: I'm proud to be gay, and I consider being gay among the greatest gifts God has given me."
28. Ben Whishaw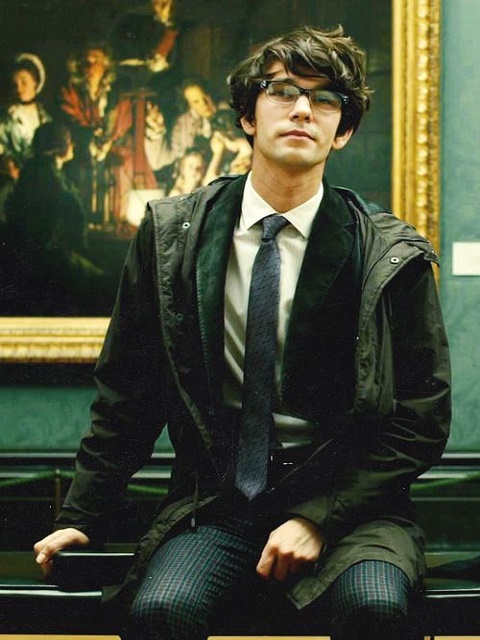 Image source: Pinterest
Skyfall's Ben Whishaw announced his sexual orientation to The Daily Mail: "Ben has never hidden his sexuality, but like many actors, he prefers not to discuss his family or life outside of work. Due to speculation, I can confirm that Ben and Mark entered into a civil partnership in August 2012. They were proud to do so and are very happy." Quite bold of him!
29.Patricia Velasquez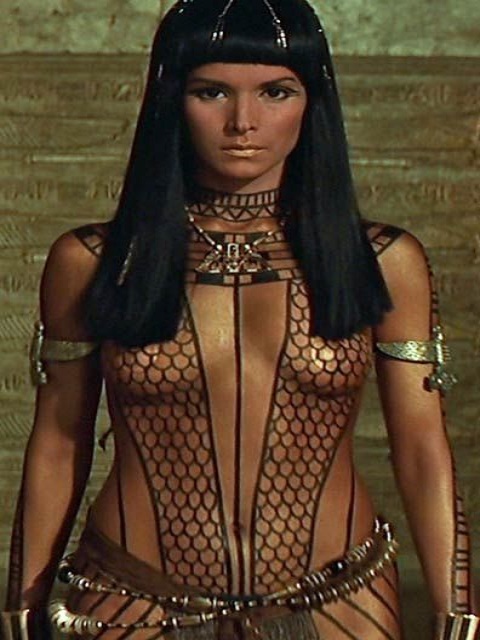 Image source: Pinterest
The supermodel published a memoir in 2015 titled Straight Walk: A Supermodel's Journey to Finding Her Truth. In it, she shared her coming out story.
30. Chely Wright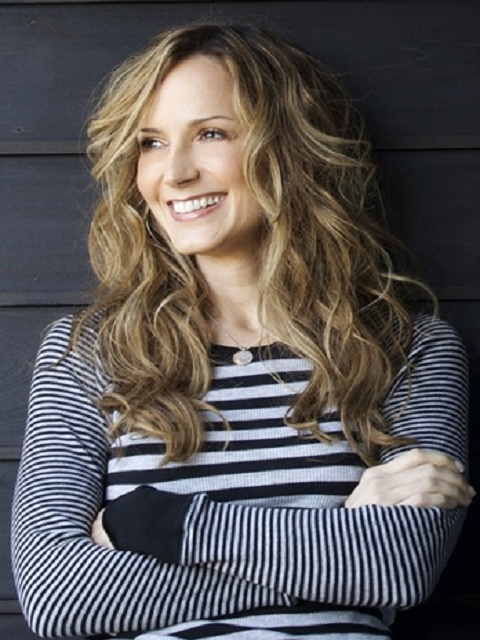 Image source: Pinterest
Country singer Chely Wright made a public announcement to People magazine in 2010. Her story was documented in the movie Wish Me Away.
---
Suggested read: 12 things you MUST know if you're considering an open relationship
---
Whether they have chosen social media platforms, various national magazines, or even award ceremonies, celebrities coming out stories are indeed big news. More than anything, it's a huge inspiration not only for the regular citizens but also for their celebrity colleagues, who haven't yet found the strength to come out. Cheers to them!
If we have missed out on any, please don't hesitate from bringing them up in the comments below!
Featured image source: Google, copyright-free image under Creative Commons License
Summary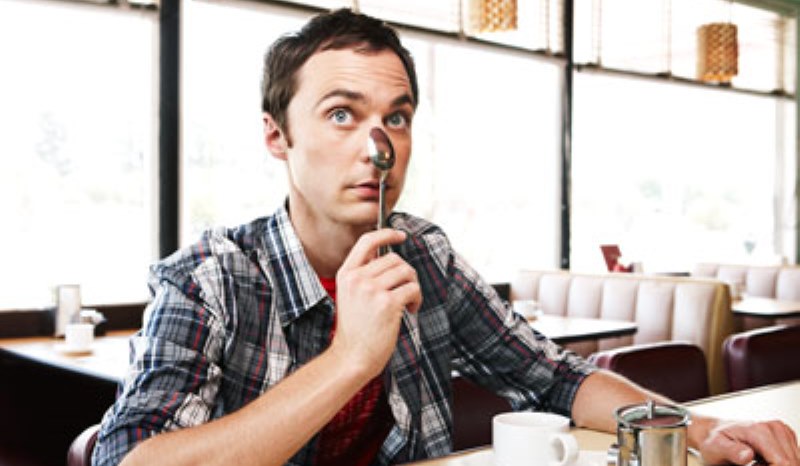 Article Name
30 Stars Whose Coming Out Of The Closet Was Epic
Author
Description
These stars/celebrities, made coming out of the closet epic with the way they did it. Find out more about it here.