After you have decided to get married, a momentous task lies ahead of you: planning the wedding for several months before the actual wedding day. Recently, people have taken to selecting a theme for their wedding. However, some brides don't feel the compulsion to have a wedding with a theme, and that is perfectly fine. In fact, some people have become too fixated on the idea of having a wedding theme, and if you don't feel the need to have one, you should stick to your decision.  
Examples of popular themes for wedding include:
Football theme
Fairy tale theme
Fishing theme
Travel theme
Broadway theme
Summer theme
…and many more.
---
Suggested read: 8 wedding superstitions that brides still believe in
---
Some people even choose to base their wedding on popular books or movie characters with themes such as:
Harry Potter
Doctor Who
Game of Thrones
Disney
Wes Anderson's movies
Star Wars
…the list is endless. You may face questions and be met with disapproval from your friends and relatives if you do not choose a theme for your wedding ceremony and reception. These themes can sometimes feel imposed on the weddings, limiting the scope and scale of your event, and can become very stressful. It is after all, your wedding, and you should be able to do what you are most comfortable with.
Here are 7 reasons why you don't need to go hunting for wedding theme ideas to have the most perfect, most memorable wedding ever.
1. Your wedding is a much more personal affair
Image source: Shutterstock
One of the biggest disadvantages of choosing a wedding theme is that it limits who you are as a person on your big day. When you decide to make your wedding all about something else, then the focus shifts away from you and the theme might even get more attention than you. If the wedding too strictly adheres to a specific theme, this might limit the interactions between guests.
2. You can include everything you like
If you are set on one specific theme and your partner wants something else, this might lead to unnecessary complications. If you do not have a theme, you can include whatever decorations you want, without worrying about making it all fit together. You love Harry Potter? Get a cake with a golden snitch on top, or other Harry Potter designs on the confectionary. You like Doctor Who as well? Get a Tardis installed in the venue and turn that into the coolest photo booth ever. The options are practically limitless when you are not tied down by a single wedding theme.
3. Planning becomes a piece of cake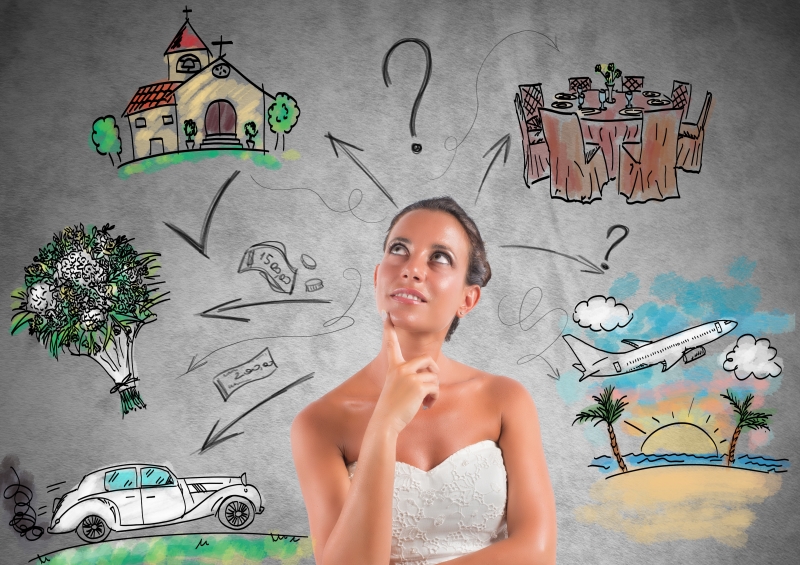 Image source: Shutterstock
You have no idea how difficult it is to plan a wedding with a theme. As guests, we always see the end product. However, the amount of effort and planning that goes into making a thematic wedding look good is unimaginable. Without a theme, you can get as abstract and random as you want, and you don't have to worry about things looking out of place. In fact, you can choose whatever catches your fancy, without constantly referring back to your theme. You can pick out all the different elements of your wedding objectively, and the only criterion that you have to worry about is whether you, your partner, and your families approve of it or not.
---
Suggested read: 15 questions to ask a wedding planner before hiring them
---
4. You don't lose your mind if something does not adhere to the theme
The flip-side of wedding themes is that everything, literally everything, has to be in line with the theme, because anything else sticks out like a neon sign screaming "Look here!" You might not have the right decorator who will be able to do justice to the theme that you have chosen, or you might not get married in the right season for your theme to look exactly like you had planned, or you may not find the right merchandise or decorations. The problems that come with wedding themes are endless. Isn't it better to not get involved in the entire mess altogether? With a no-theme wedding, you have the freedom to do exactly as you please, without becoming overly stressed. For example, if you use lanterns to decorate your wedding venue, add autumnal flowers, and wear a princess-styled wedding dress, you won't lose your mind.
5. The guests are more relaxed
Image source: Google, copyright-free image under Creative Commons License
Your guests will be more relaxed because they do not feel the compulsion to wear a particular color, or bring you a specific type of gift, or behave in a certain manner. Everyone might not be a Lord of the Rings fan, so it is unrealistic for you to expect them to perfectly adjust to the theme of your wedding by dressing up like Hobbits or Elves. Okay, that might have been a slight exaggeration, but you catch my drift. It is important to understand that your guests are as important to the wedding as the ceremony itself, and unless it is a highly vague theme, such as "summer" or "beach," there will be some guests who might have some trouble acting the same way as you and your groom-to-be. Without themes, everyone is infinitely more relaxed, the setting is more personal for the guests to enjoy, and you will still enjoy a memorable day.
6. You can save a lot of money without a theme
This is one factor no one seems to consider when they get all excited about having wedding themes. Theme weddings are not only about venue decor and a fancy themed wedding cake. They also include items such as customized wedding cards, customized wedding favors for all the wedding guests, extra merchandise (if it is a fandom-related theme), a themed wedding dress for you, and clothes for your partner and all the guests. Adding all this to your budget makes it almost 5 times costlier than a wedding which does not have a theme, but the latter is as memorable and as aesthetically appealing as one which does. You can have a beautiful, memorable, enjoyable wedding ceremony without spending all this extra money.
---
Suggested read: 7 essential things to know before hiring a wedding planner
---
7. Your wedding will be the only one of its kind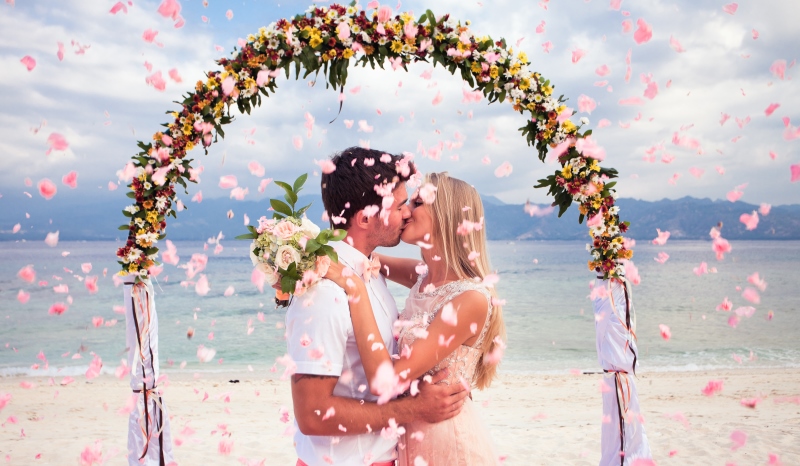 Image source: Shutterstock
What bride doesn't want to feel unique and special on her wedding day? When you pick out a dress, it becomes your special wedding dress, you want your shoes specially made because you don't want anyone else to have shoes like yours (yes, that is a P.S. I Love You reference), you want a special wedding cake, you want everything to be special, basically. A lot of (delusional) people are under the impression that they need to have a wedding theme to have a memorable wedding. Well, an interesting argument to prove them wrong is that you are not the only person who likes the theme that you have chosen, and unless you have an especially unique theme, such as peanut butter and jelly, then too you run the risk of having a wedding similar to someone else who loves PB&J as much as you do. When you want to have a wedding that is unique, special, and memorable, you need to go abstract, simple, and creative, because one thing that you don't share with anyone else in this world is the way you think. Therefore, you can make your wedding the only one of its kind in the entire world by not adhering or rather, restricting yourself, to a theme.
In conclusion, I would like to say that wedding themes are rather restrictive in nature, and if you are a spontaneous bride, brimming with excitement to incorporate every single element that you ever dreamed about to create your perfect wedding, then you can go bonkers over your wedding planning diary. You don't need to compromise on your budget, your enjoyment, and your overall sanity to have the most memorable and unique wedding possible.
Featured image source: Shutterstock
Summary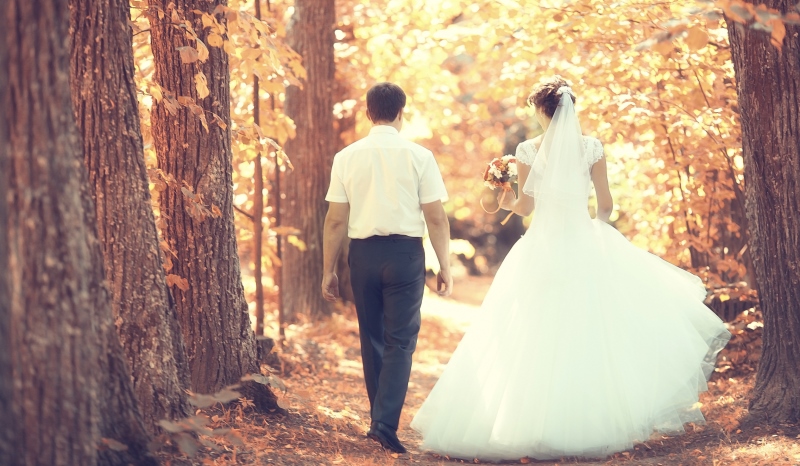 Article Name
7 Reasons Why You Don't Need A Wedding Theme To Have A Memorable Ceremony
Author
Description
Does a wedding theme equate to a memorable ceremony? Not likely, if you see these reasons against having wedding themes.