If you have a crazy girlfriend, you don't need a guy to spice up your life. Crazy girlfriends are the best gift you can have and if you are lucky to have one, you have every reason to pump your fist and cheer out loud.
Remember the time when you first felt the flames of romance? Who did you share it with? Of course it was with your crazy girlfriend. Recall the times when your heart was broken and it shattered into a million pieces. Who healed it? Of course, your girlfriend did. Remember the one time you were totally wasted and needed someone to help you, who was your knight in shining armor? Of course, it was your best girlfriend.
---
Suggested read: How to date a girl with lots of friends
---
Let us all raise a toast to the sisterhood by cherishing 10 best reasons for valuing your lovable yet slightly crazy girlfriend (let's face it, if she is friends with you, she must have a bit of craziness in her, eh? ;))
1. Shopping. Enough said.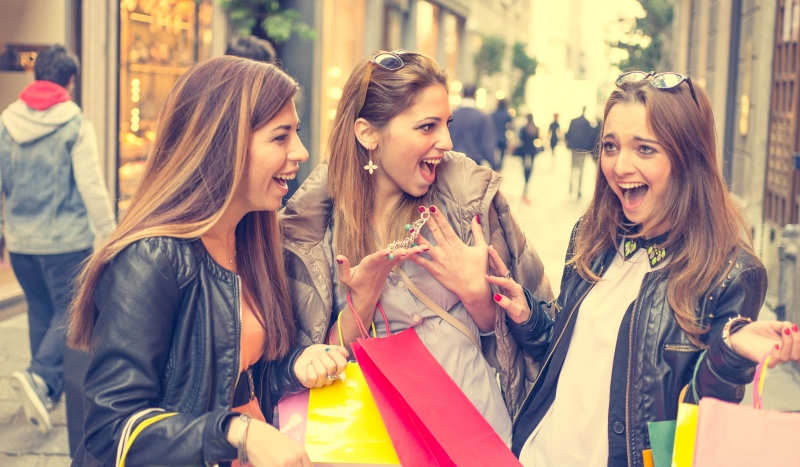 Image source: Shutterstock
Girls and shopping trips go hand in hand. Even if you are just shopping for a T-shirt, we need a crazy girlfriend to be by our side. Why? Because heck, shopping is practically a religion, and we all love to tag along. Even if you are buying just one thing, we will check out all the options, think of how cute we are going to look, and cook up a hundred fantasy stories that will never happen. Of course you need a crazy girlfriend to accompany you on these dream shopping trips.
2. Soakin' up your tears
Image source: Shutterstock
We all go through phases where absolutely nothing goes right in life. You may find yourself feeling low and not wanting to talk to anyone. So, what is the fix in such cases? Of course, the doting crazy girlfriend of yours who can make you smile no matter what. Even when your a-hole of a boyfriend ditches you in the middle of a beautiful date, you can count on your gorgeous girlfriend to rescue you and mend your broken heart by filling it with Ben and Jerry's. Life is beautiful with your bestie.
3. The late night chats
We all need one girlfriend to keep us sane in the middle of the night. When you are lying all alone in your bed and want to talk, all you need to do is send one text to your best girlfriend. She is sure to buzz you back, and then you can talk about anything and everything under the sun together, no matter how crazy or far-fetched. The best thing is you never judge each other for saying what's on your mind.
4. The quick fix
When you venture into the world of dating, you are sure to need a lot of help and support. Not just dating, life is often going to put you through a lot of different phases and you may find yourself with your head down and wondering how on earth you are ever going to sort out the mess. When nothing feels okay anymore and the plight inside your heart is more than what you are capable of handling, it is the crazy girlfriend who will come to your rescue. Guys don't get your hormonal rants and tirades as well as girls do. Girlfriends know how even something seemingly trivial can throw us off, like not fitting into your cute little dress from five years back. Guys don't get it, but your girlfriend will. So, of course you need one.
---
Suggested read: 20 best love tips to keep your relationship healthy
---
5. Bear the drama
Image source: Google, copyright-free image under Creative Commons License
We are all drama queens from time to time. We love hogging the limelight for both good and bad reasons. Ever wondered who is going to bear and bare all your drama? Even your boyfriend will get frustrated after a while. So, let your once-in-a-lifetime girlfriend deal with the insane drama you come with, because they don't only deal with it they also care about it. So be ready for the overhyped reactions, the tight hugs, the over-emotional tear-jerker responses, and everything else in between. Every girl deserves to indulge in a drama day.
6. Gearing for the gossip
Aren't you interested to hear about how Alice ditched her boyfriend only to later go back and apologize? Don't you want to hear what Elle is up to these days as she has been ditching work for five straight days? Of course, count on your girlfriend to discuss every single piece of gossip that you know and don't know. Together, you both could start your own gossip column and become overnight reporters with name, fame, and be-all game. What's life without a little dose of gossip? Of course, always rely on the fact that you're crazy bestie will have a bag of popcorn handy. *nom nom nom*
7. The partner in crime
Image source: Pixabay, under Creative Commons License
When you are thinking of taking that one big step which could potentially change a lot of things, you are bound to feel jittery. Your girlfriend will always be your true partner in crime and will support you during major events in your life. She might even know you better than you know yourself, so she can keep you grounded when you're feeling stressed. Of course, we do not know what the outcome is, but as long as you have crazy girlfriends, you are bound to have a story worth narrating.
8. The boy-o-logy
No matter whether you are in a committed relationship or blissfully single, trust your girlfriends to discuss the hottest boy du jour. Your girlfriends will happily discuss all different types of guys and relationship scenarios with you. You are sure to get the inside scoop from each other about all kinds of love-related topics. After all, if there is one thing that's even more interesting than your love life, it is the discussion of your love encounters, and the oohs and aahs with your best girlfriends. They may be crazy, but they will make sure to see you through the ups and downs of the dating world.
9. Sorts you out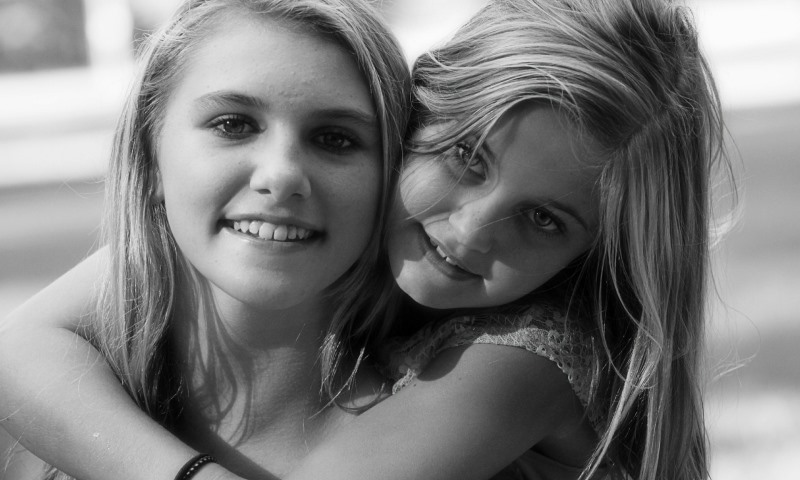 Image source: Pixabay, under Creative Commons License
If you have a crazy girlfriend, no matter how bad your life gets, you will have someone to hold you tight. Girlfriends are always by your side, no matter what. They will always be looking out for you, they will be there when you are nursing a broken heart, and they will be there when you are going through a major low point. Even if you fail, your girlfriend will be right there to get you back on your feet and help you be stronger than ever before. This is one bond that simply gets deeper with time.
---
Suggested read: 12 reasons why your sister will always be your best friend
---
Aren't you getting nostalgic now? I need to call a few of my girlfriends tonight so that we can relive the drama all over again. If life has come in the way of your sisterhood, take that much-needed break today and reconnect with your besties. Life won't wait, so you need to pick up that phone – now!
Do you have any crazy girlfriend stories to share? I'd love to hear them. Share them with me in the comments below!
Spread the love!
Featured image source: Google, copyright-free image under Creative Commons License
Summary
Article Name
9 Reasons Why Every Girl Needs A Crazy Girlfriend
Author
Description
Having a crazy girlfriend is an essential part of being part of a sisterhood; without one, it'll be incomplete.