"The best love is the kind that awakens the soul and makes us reach for more, that plants a fire in our hearts and brings peace to our minds. And that's what you've given me. That's what I'd hoped to give you forever." ― Nicholas Sparks
Yes, that's the kind of love I have received from romance novels!
---
Suggested read: 28 life lessons I learnt from romance novels
---
I was a teenager when I first started skimming through romance novels, and I am sure, you were too. Hiding under the covers with a torchlight in one hand, and a romantic novel on the other, I would coyly feed my soul with the love stories these books had to offer. I would splay my hands, craftily across the pages, so that no one could find out what it was that I was reading! But why? Why did I have to feel ashamed of my passion of reading romance novels?
Here's why: Smart people do not read romance novels!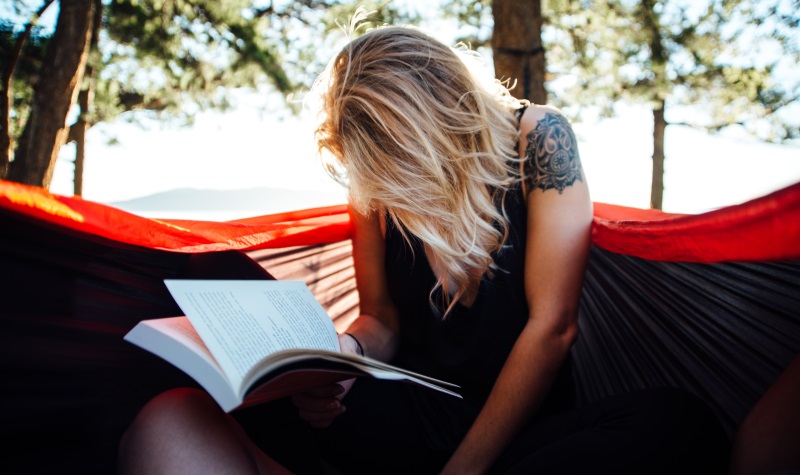 Image source: Google, copyright-free image under Creative Commons License
But then, I grew up, and learned that this was utter bullsh*t, a total lie! This stereotyping could be the result of the persistent misconceptions around romance novels, thanks to the litotes that became outmoded almost 30 years ago! These "bodice-rippers" harped on the banal idea of 'heroes' capturing women heroines in near-rape love scenes, where consent of the woman could be forced by constantly stalking her, and declaring your love to her! The woman had to "succumb" to her hero in the end, right?!
Things have changed, however, in the last few decades. The role of a woman in society is not to give in to the pressures of a man or society or destiny. She is the master of her fate, the captain of her soul! The romance novels, too, have changed course, and for good.
Image source: Google, copyright-free image under Creative Commons License
The trope that I was talking about became outdated, but it does creep back at times in the form of "50 Shades of Grey", if you know what I mean! Anyway, most romance novels today are for smart, sassy, and strong women, like you and I. Take for instance, The Cinderella Deal! Jennifer Crusie, in this novel, talks of the clichéd marriage-of-convenience plot but ushers in a fresh perspective on it. Though Daisy initially conforms to her husband, Linc's, expectations, she, soon breaks free, and grows to be a successful artist as they two sort out their problems. Linc too opens up to the idea of Daisy following her dreams, and decides to compromise. Though the story pulls from the classic fairy-tale, it slots in few drastic changes:
First, Daisy plays her own God Mother by turning herself more beautiful on the inside!
Second, Daisy leaves behind her paintings, her love and her warmth (much like the glass slipper!) making Linc realize how talented she is, and how she transformed his life for the better.
Third, Daisy and Linc's love story is built on personal triumph and growth.
Another charge against the genre is that it does not challenge the brain, featuring archetypal characters, artificial plots and predictable endings. Oh come on!  But bookstores are also filled with Sci-Fi that have plots fake as hell, so what gives?
Ah, the sex!
How could I forget that society is threatened by the idea of women having sex and feeling good about it!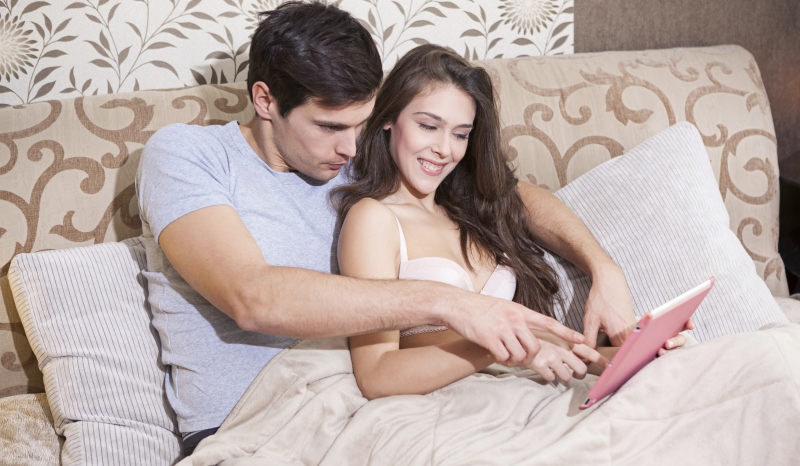 Image source: Shutterstock 
Romance novels present the view that sex is a healthy activity that is enjoyed by two consenting adults who also fall in love in the end. A women's sexual satisfaction is given as much priority as the man's, and that threatens the society! So they call it dumb and contrived!
By the way, if you think reading romance novels is an act of stupidity, you need to know the writers! Jennifer Crusie holds a PhD, and so does Lauren Willig! Carly Phillis practiced law. These writers are the alumni of the most prestigious universities in the world, including Harvard, Oxford and Duke to name a few! So smart gals not only read romantic novels, they write them too!
---
Suggested read: 7 sexist romance novel tropes that need to stop – ASAP!
---
If you are still ashamed of being a lover of love-tales, I can give you 9 solid reasons to not only pick that book by Danielle Steel or Erich Segal, but also show it off!
1. They are steamy!
Truth be told, romance novels are sexy reads! It does not matter if the romantic bits make you giggle or you get really drawn to them, you cannot deny the fact that these books give an additional meaning to the expression, "reading for pleasure"! 😉
So just pretend that the blush is sunburn, and read on, my love!
2. Heroines take the lead, and rightly so!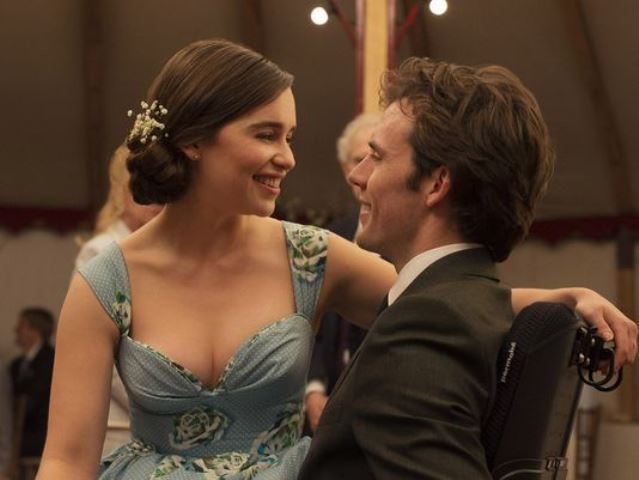 Image source: Pinterest 
While movies are still struggling to depict leading female characters of depth and substance, romance novels have already been there, done that, and are still rocking it with panache!
A girl relegated to wife, girlfriend or bond-girl status alone? Never, unless she wants or chooses that for herself! In any case, the leading lady's story is the story. Period! J
3. They are the most fun form of escapism!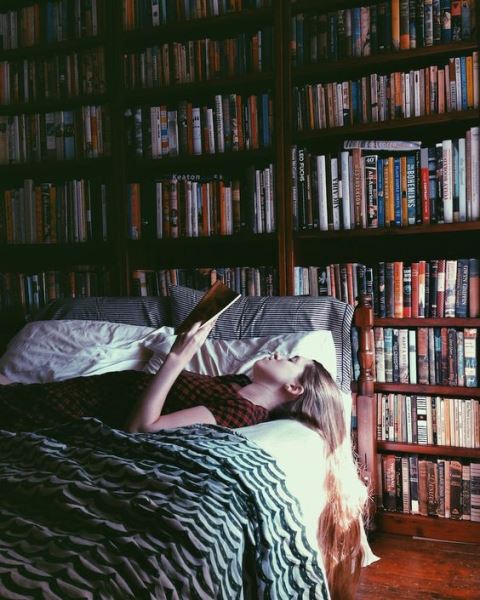 Image source: Pinterest 
A romance novel can take root anywhere! In San Francisco or Egypt or the moon or a paranormal universe; a romance novel takes place wherever it wishes to! These books are the perfect alternative to the kind of escape you cannot afford to take because of budgets, work hours or just coz the travel thing is too hard to sort out, in the first place. If you haven't tasted paranormal romances yet, try reading romance novels like Nalini Singh's "Slave to Sensation", the first book in her Psy-Changeling series. You can thank me later!
4. They are brazenly entertaining!
Ironically, the reasons why romance novels are made fun of are also the reasons why people love these books! They are sexy. Check. Emotional. Check. Easy to read. Check. Leave you with a smile on your face. Double Check!
"How common are happy endings? Dude, that kind of stuff doesn't happen in real life!"
Don't you think that's the reason people look for happiness in these books.
In short, since these novels are unapologetically fun, one MUST READ them! So snort as much as you please at the sexy bits or the naked man chest covers! We, romance readers, are too busy being happy!
5. They have drool-worthy heroes!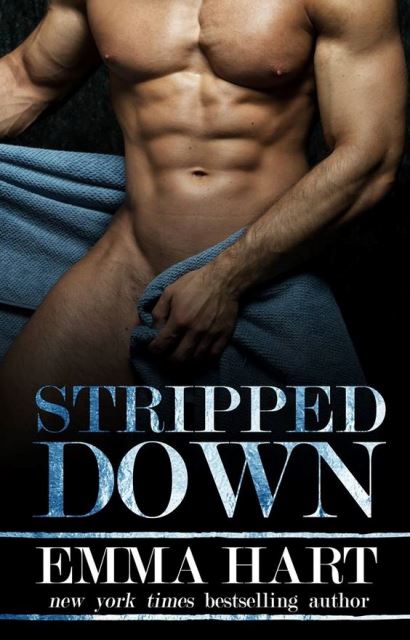 Image source: Pinterest 
Plus: These guys know how to please a woman! Or they are at least willing to learn! 😉
For every shade of Christian alpha-hole Grey, we have heroes who are awesome in working through their anxiety without being complete jerks to the leading lady or the reader! "Can you fetch me the swelling salts, coz I think I am gonna swoon?" is my reaction while reading most of these romantic novels!
6. They are perfect for a summer romance!
Nothing can serve a better summer fling than a well-brewed romance novel! You are guaranteed a scintillating, sexy fling, with no strings attached, whatsoever, and no risk of the messy things that happen in a real-life relationship! That's a good deal, eh?
However, if you are up for some serious commitment, we have your back. Try a romance series!
---
Suggested read: 15 best novels tou to read if you're a single woman looking for love
---
7. They do not discriminate!
Yes, you read that right. There is a romance novel for each one of us. So what your local bookstore doesn't shelf a legit variety of these novels, there is an ever-increasing amount of diversity that can be found in the pages of a romantic novel. The romance community makes an effort to include characters of all sexual orientations, skin colours, age, body-types etc.!
Not sure what to look for? Begin with Women in Colour in Romance or just check out Alyssa Cole's Radio Silence.
8. They never ruin your frame of mind!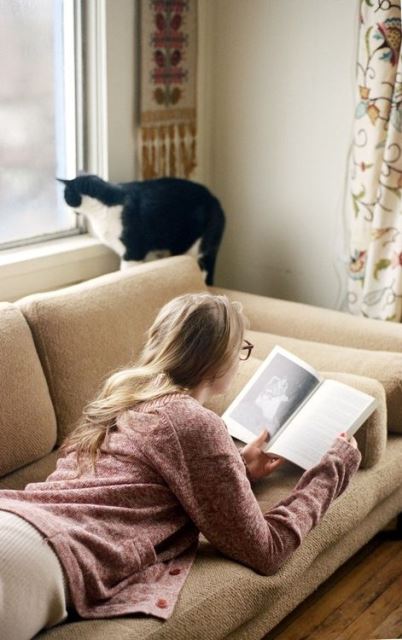 Image source: Pinterest 
It is a hard-and-fast rule that the book in your hand has a happy ending waiting for you! And excuse me, it does not necessarily mean, marriage or a baby! What it means is the resolution of all conflicts and drama, which were keeping the leads apart! To be more specific, it means you can relax and enjoy the story with all the feels, and yet know that in the end everything is going to work out well! Won't that add a little more sunshine to your summer?!
9. It is the ultimate beach read!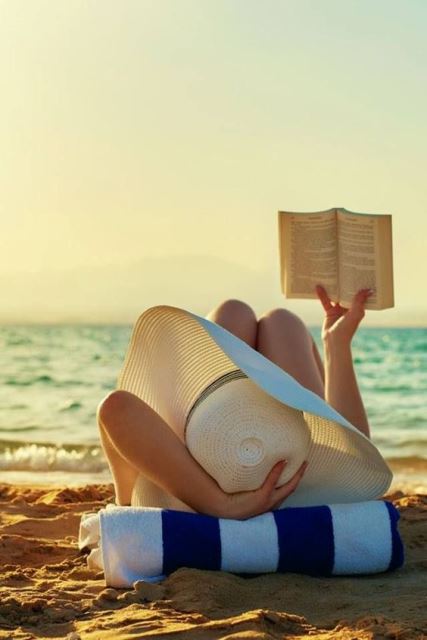 Image source: Pinterest 
Written to entertain and delight, and to drive home the idea that your happiness is in your hands (like literally!), romantic novels make a great read at the beach! It not only offers a happy indulgence, but also relaxes you by transporting you to a happy place on the inside!
Romance novels are fairy-tales for grown-ups, and borrowing from what C.S. Lewis once said, we are old enough to enjoy fairy-tales again! 😉
More than often, literature talks about tormenting women, and about them suffering. Romance novels give women a different story to read about themselves. Even though make-believe, the happily-ever-afters bring them hope and joy.
For more on books and quotes that you can use to sway that crush of yours, sign up for our newsletter today! Love and be loved.  
Featured image source: Shutterstock
Summary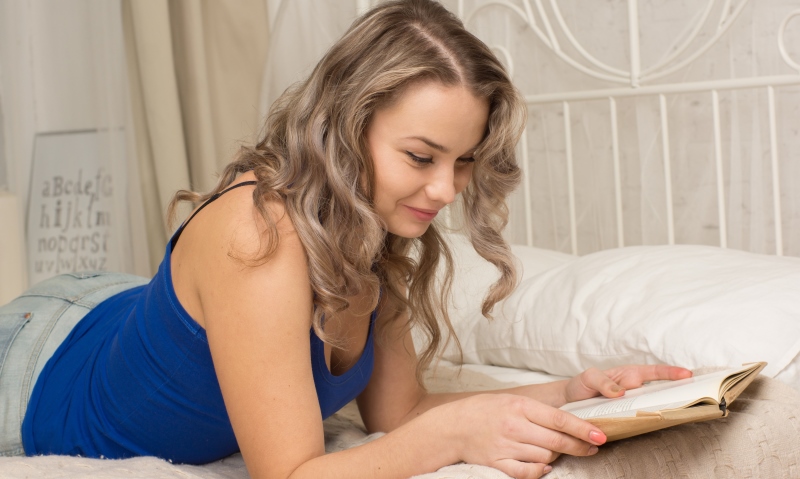 Article Name
9 Reasons Why Reading Romance Novels Is Good For You
Author
Description
Embarrassed of reading romance novels? Well, it's time to think differently! Here are 9 reasons why smart people should grab a Mills & Boon today!