If you are a plus size woman looking to make it big in the plus size industry, you'd do well to read our guide on how to become a plus size model. However, if you are looking for representation, you must know all about the plus size modeling agencies in your area and  their ethos. Every agency has their own unique vision and while most of them are intent on giving the models the right platform to showcase their talent, whilst promoting body diversity and a healthy take on fashion, knowing what your agency strives to achieve and wants can help understand if it shall be the right fit for you.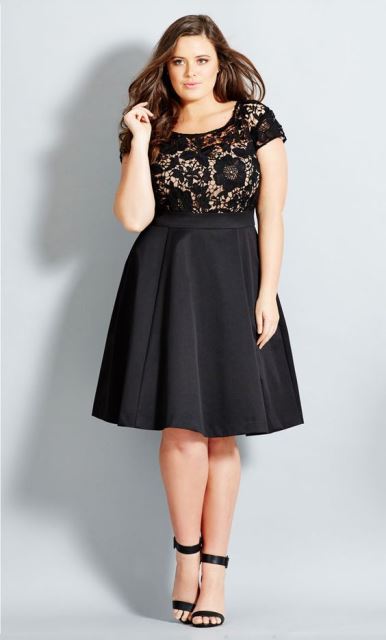 Image source: Pinterest
Here's a lowdown on the most popular plus size modeling agencies, by area and their respective vision. Please note that all these agencies are either 100% dedicated to plus size models and/or have a division dedicated to the same. They may also have a policy inclusive of plus size modeling:
---
Suggested read: Why accepting plus size models in mainstream media is a step in the right direction
---
Canada
B&M Models
Not an exclusive plus size modeling agency, B&M is a boutique agancy that, in its own words, is "known for our personalized and individual management. We don't take on a lot of new faces in the hopes that maybe they will work. We believe that the people we represent will work."
Ford Models
"You never know when or where you will find the next new model, but you can bet someone from Ford Models will be looking" – Eileen Ford
When the founder believes in that, you know you have made the right choice! Again, it isn't an exclusive plus size modeling agency and does not look for people in the fanciest outfits with heaps of makeup- but a blank canvas, that draws in with a smile!
United States
BiCoastal MGMT
The agency prides itself on finding the right fit for every search. Founded in 2009 by Fit Model veteran Malissa Young, BICOASTAL MGMT has booked fit models for fantastic design houses and household name brands like Alice and Olivia, American Eagle, Ann Taylor, Charlotte Ronson, Calvin Klein, DKNY, Diane Von Furstenberg, Elie Tahari,Theory, Tory Burch, The Gap, Haute Hippie, Inhabit, Macy's, Madewell, Ralph Lauren, Talbots, Vera Wang, and many more!
Brand Model And Talent Curve
Founded by none other than Patty Brand, the agency uses the boutique personal approach to deliver the client with just the right fit for their talent needs. An industry leader in its own right, Brand provides a full-spectrum model management for all your needs.
Click Model Management
The house that has represented faces like Isabella Rossellini, Uma Thurman, Whitney Houston, Elle MacPherson and Grace Jones has divisions focusing on men, women, plus size, runway, showroom, FIT and television under one single roof and hasn't failed to disappoint once in its two-decade run.
Dorothy Combs Model
An industry leader in the plus size realm, DCM "prides itself on nurturing newly discovered talent and persistently pushing the professional life of our signed models, and expanding opportunities for all talent. In an otherwise volatile and shifting industry, DCM retains a strong and loyal relationship with its models, which extends to its clients."
Factor Women Model & Talent Agency
Nobody knows to cut it to the chase better than FC. As they aver on their page, they are "an innovative boutique agency that continues a legacy of over three decades in the fashion industry. The combined strengths and depth of experience of our team provide the foundation for serving a diverse client and talent roster. Our strategy is pure and simple: providing the highest levels of management and service to our clients, models, and artists." Now that's straight talk!
Flaunt Model Management Inc
A considerably smaller player in the business, the agency is committed to providing its clients with the right it, no matter the time of the day.
---
Suggested read: The most comprehensive list of famous plus size models and all you need to know about them
---
Heffner Management
Known for their aggressive promotional strategies, this Northwest's premier legacy is a strong force in the fashion industry and prides itself on working with esteemed clientele such as Club Monaco, Banana Republic, Gap, Converse, Levi, Izod, Target and Nordstrom to name a few.
IMG Models
We thought IMG's commendable positioning is worth replicating in its entirety here:
"Legendary sports agent Mark McCormack founded IMG Models as a new division of the hugely successful IMG Worldwide. He believed models could be managed as talent in the same vein as professional athletes, actors, and other entertainers, and that their popularity could be leveraged into strong personal brands beyond the magazine page or runway. McCormack's conviction resulted in the industry's highest standard of excellence. By managing careers over bookings, a point of difference that has propelled IMG Models' nonstop growth, the agency has claimed the vanguard for over two decades.

As an industry pioneer, IMG Models continues to challenge the status quo with its clients, and broaden opportunities for all of its talent.

IMG Models' commitment to the personalities it represents is its greatest strength. The stability and depth of experience of its management team—the core of which has worked together to shape the careers of newcomers and superstars alike since the early '90s—allows the agency to stand out in a business where volatility is the norm.

The agency's ability to manage and maximize a model's career at every stage has been proven innumerable times, whether by nurturing newly discovered talent, or revitalizing the professional lives of established models. IMG Models believes in the potential of the entire individual and has taken an unyielding stance against segmenting talent by race, age, or size. IMG also created the industry's first bi-annual health initiative devoted to young models' total wellbeing known as Model Prep; a more sustained, year-round effort is currently in development."
IPM Models
In their own words, they are an "agency that caters to women of all sizes. IPM Model Management believes in promoting the healthier model. We're always striving to push the envelope of beauty and today more than ever before, our models range in sizes from 6 to 18. We strive in working with models that live a clean healthy lifestyle. With well proportionate curves that show what a healthy woman's body looks like. We provide the guidance and knowledge needed to propel their careers to the next level, regardless of whether it takes place on the runway, in print media, or on the big screen. Healthy curves are in and that's what we're always looking for at IPM."
JAG Models
Founded by Jaclyn Sarka and Gary Dakin who have a solid twenty-five years of industry experience in their folds, JAG Models is not the one to take no for an answer or resort to conventional modes of representation. It pushes the envelope when it comes to all things beauty- and they know that it lies in the eyes of the beholder, so they, sure as hell, know when they are looking at it!
MC2 Management
An agency that believes in bolstering the potential of those represented and enhancing their opportunities in an exclusive environment is the one, we say, you should stick to!
---
Suggested read: The most comprehensive list of famous plus size teen models and all you need to know about them
---
MSA Models
With a 50-year-old legacy in the industry, MSA is committed to a holistic approach of scouting for talent and representing them on the fashion front.
You could also check out True Model Management, Wilhelmina, and Zodiac Management in the States. Other agencies include WOLL Agency in Brazil, Network Model Agency in Belgium, Agence Plus in Paris, Body & Soul Models, Brigitte Models, Model Team and Okay Models in Germany, Ciao Magre Agency in Italy, Ego's Models, EuroModel and Maxime Models in Netherlands and Francina Models in Spain.
The land down under has names like Bella Model Management and Vivien's Models leading at the forefront.
Featured image source: Lifestyle
Summary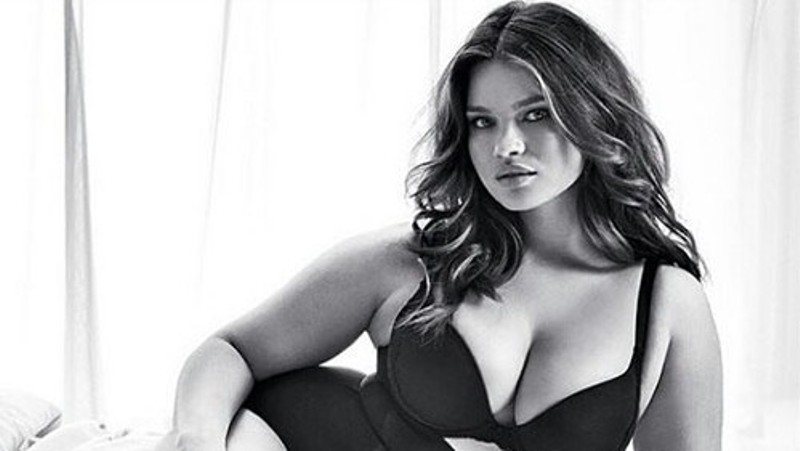 Article Name
A Look At The Most Popular Plus Size Modeling Agencies And Their Ethos
Author
Description
If you are looking for representation, you must know all about the plus size modeling agencies in your area and their ethos.