Plus size models are definitely having their moment. With Sports Illustrated making national headlines early this year for featuring its first-ever plus size model on the cover of its iconic Swimsuit edition (yes, we are talking Ashley Graham, who also appeared on the cover of Maxim later) and other biggies following suit by signing more plus size models (think Robyn Lawley campaigning for brands like Barneys and Ralph Lauren and Tess Holliday seen on People's Body Issue as the world's first ever size 22 model), change is slowly but definitely seeping in.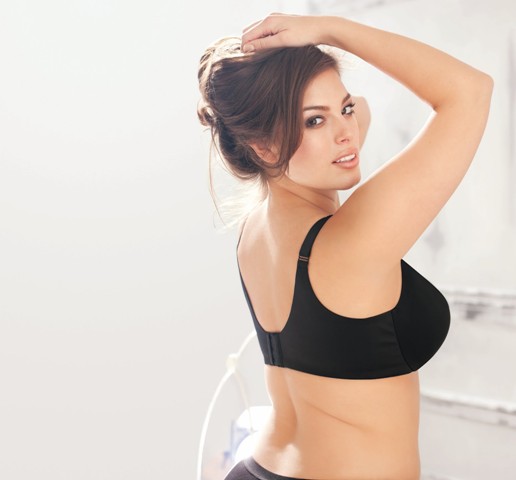 Image source: Youtube
With a paradigm shift from the 'unhealthy' trend of pushing women to become so thin as to be able to slip through subway grates to featuring women that aren't just 'healthier' but more real and relatable, the fashion industry is sending out a bold message. By breaking free of the toxic pattern of idealizing impossibly slender bodies, it is making a brave leap forward by not just 'telling' women that it is okay to be themselves but by showing them as much in its use of plus size models. By showing us an Ashley Graham rock a bikini even with her stomach rolls and a Denise Bidot starring in an unretouched photo of swimwear, it is exhorting women to feel confident in their skin, howsoever it is. It is finally telling us to wear our 'flaws' (if that) like proud markers of what makes us unique and truly beautiful (think Andrea Michelle) because there is nothing more beautiful than being be-YOU-tiful, is there?
Body positivity, body acceptance and self love is finally infiltrating mainstream culture and more and more women are voicing the need to see women representative of REAL beauty in media. Of course, the premise isn't a new one but never before have we seen as much willingness by media outlets and brands to put their money where their mouths are by signing on models who do not fit the 'traditional' or more popular size zero mold as now.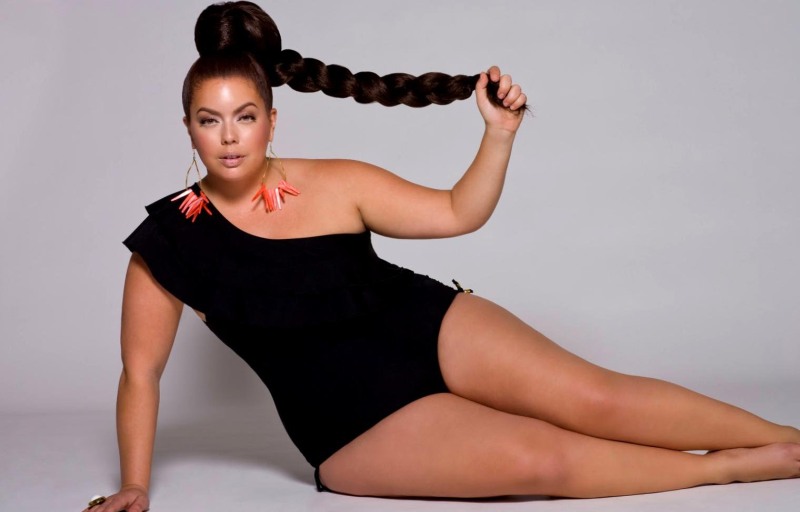 Image source: Youtube
With cultural shifts being acted out on social media in the form of revolutionary body acceptance movements and campaigns (think #effyourbeautystandards or PROJECT WOMANKIND), more and more women are voicing their desire to see women who do not fit conventional standards of beauty. No longer are women interested in watching unrealistic, unobtainable 'ideals' of beauty walking the runway, smiling at them from billboards, talking about their issues in ads or masquerading about as 'them' in magazines they read. And that's where plus size models are walking in. Triggering real conversations with real women, these women are closer to how women actually look and feel and are sparking a much-needed conversation about difference. There's no more a 'stifling sameness' in fashion that shames most, differences are being celebrated, inclusivity has space and THAT is making all the difference.
---
Suggested read: Why #ProjectWOMANKIND is the web series you NEED to watch!
---
This celebration of body differences in plus size fashion is percolating into other facets of life and thankfully so. While luxe brands and fashion stores would steer clear of catering to sizes that didn't fit an 'acceptable' size earlier, more and more plus size women now have the option to walk into a store and walk out with something they are happy with. It is happy to announce how there is no longer a need to hustle to a minuscule corner on the floor of a store, scouring through a rack of countable poorly-fitting basics, one of which one'd have to 'make do' with, even as one paid twice as much as one's slim friend, to dress half as cute! The fashion industry is finally flashing an implicit message on all its billboards about how beauty isn't cookie cutter and no 'one size fits all.'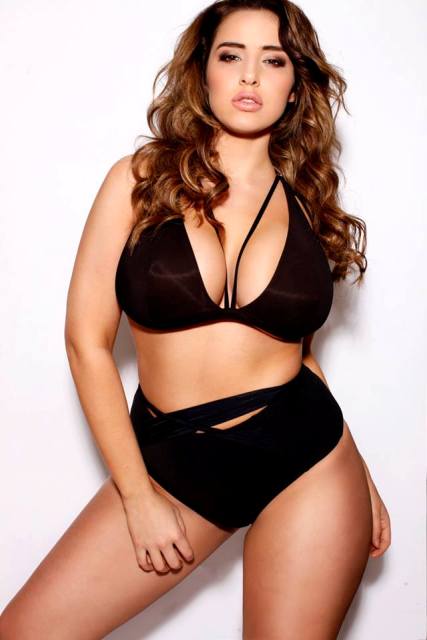 Image source: Youtube
Actor and director Melissa McCarthy also recognized this folly of the fashion game and attempted to make amends by launching her ambitious clothing line Seven7 that stacks clothes for all sizes from a 4 to 28. She avers that society NEEDS not only to snap out of its beauty stereotypes vis-à-vis keyboard activism but typify the change in kicking body shaming to the curb and embracing body diversity by not relegating bigger sizes to the part of the store that lies hidden from the line of vision or is inaccessible.
"Women come in all sizes. Seventy percent of women in the United States are a size 14 or above, and that's technically 'plus-size,' so you're taking your biggest category of people and telling them, 'You're not really worthy.' I find that very strange," she says, "Run the sizes as I make them and let friends go shopping with their friends. Stop segregating women."
Needless to say, multiple brands are following suit.
It takes no genius to figure that brands aren't just embracing body diversity because it's the right thing to do. Groundbreaking campaigns like #AerieReal, #IamNoAngel and #PlusIsEqual are credited with raking in whopping wads of green for their parent brands. The lucrative nature of catering to a section of the population that isn't just the majority but hithertofore, lay invisible, is just beginning to be tapped. It is precisely for the same reason that magazines are catching on too. The buzz, sales and ad dollars speak for themselves. Redbook editor in chief Meredith Rollins, who eschewed the usual dedicated plus-size fashion section in favor of including more full-figured models—and real women—throughout the magazine said,
"The bottom line is that 50 percent of American women are a size 14 or above, so that means magazines [that aren't including plus-size fashion] are willfully ignoring 50 percent of their readership."
Plus size model Lawrence extends hearty support to the magazine's voluntary discarding of the label 'plus size' and its representative coverage of full-figured women by asserting,
"All women should be able to shop in the same place, wear the same designers, experience fashion in the same way. People are really empowered, and that's not going to change."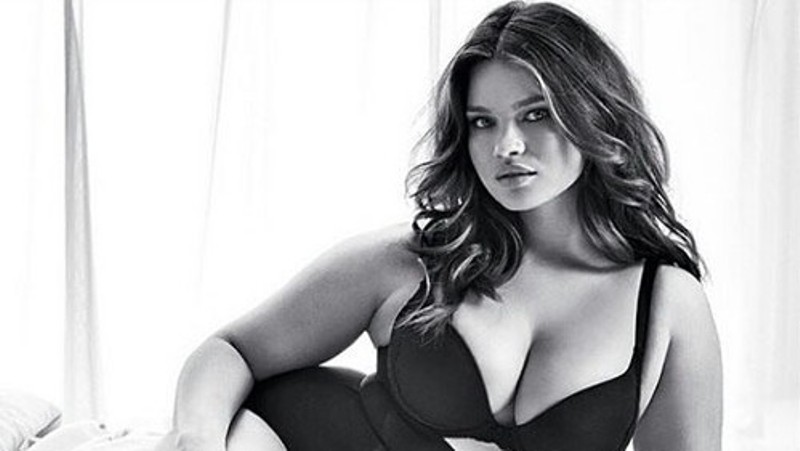 Image source: Lifestyle
Needless to add, the empowerment proffered by increased visibility and acceptance is making a definite difference. But there's still a long way to go for plus size models to finally get to a place of complete acceptance. Most plus size models agree that while the current scenario is conducive to helping body diversity, acceptance and body positivity gain momentum, the label is still pulling them backward. Campaigns like #DropThePlus emphasize the same, by exhorting people to stop compartmentalizing people, in turn, creating more stereotypes. As a catch-term that clubs all women larger than a certain 'unobtainable/unrealistic' size, plus-size is fertile ground for sowing the seeds of frustration in any woman who is a wee bit larger. The term ends up making women feel worse about their bodies, which is exactly the opposite of the intent of inclusivity. Plus size models aver that they wish to be seamlessly integrated into 'women bodies' and are hungry to live in a world that is accepting of all women, no matter their shape, size, color or more. Of course, the label is necessary to lash out against the one-dimensional beauty ideals and standards of an industry that has been lacking in diversity for too long but the irony isn't lost on plus size models who do not see themselves as the 'heroes' media touts them as. Heather Hazzan mentions that they are just like any other woman waiting to be seamlessly swallowed in the 'woman' corpus- and normalized. It is this context that Georgina Burke, a celebrated plus size model, rightly remarks,
"The day where we don't get excited about seeing a plus-size model in a magazine is the day we've made it."
---
Suggested read: Lane Bryant lingerie's #ImNoAngel ad campaign takes a dig at VS
---
But it is also a question of more than the visibility on the fashion scene to truly achieve a world that represents plus size people as much as accommodates them. For instance, the beauty industry still remains a thin-dominated one, which is all the more surprising given that it isn't a size-restricted domain like fashion. With the exception of MAC Cosmetics and some slight buzz about Revlon earlier this year, the beauty industry has been recycling the tried-and-tested formula of using models who subscribe to ethnocentric standards of beauty for aeons. British plus size model Philomena Kwao has spoken about the plus-size bias in the beauty industry, by criticizing its stuck-up attitude such,
"Beauty brand work [for plus size models] is nonexistent. I've been lucky enough to do a few editorials in the U.K., but I've never even been on a casting for mainstream commercial work. When I try to understand it, I think people are scared to try something new. It's like, 'I have a formula, why change it?'"
While the fashion industry seems to be taking rapid strides in the forward direction, the beauty industry seems to be falling behind. And it isn't just these two sectors that need to make room for curvaceous women. Television shows, corporate giants or even society needs to be more inclusive, more accommodating, more respectful of 'bigger' bodies but until such a day we'd have to contend with the slow steps the fashion industry is veering the rest of the world towards.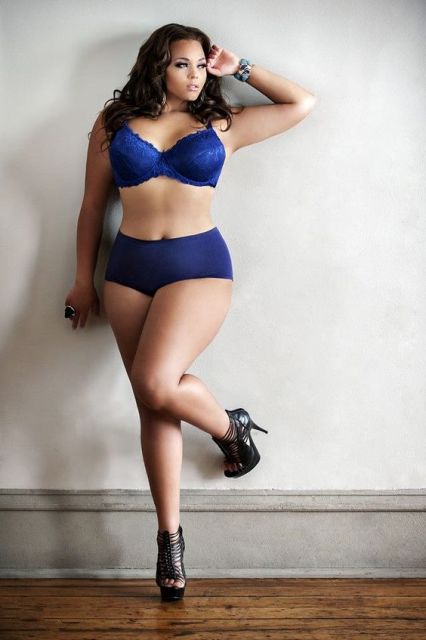 Image source: Pinterest
---
Suggested read: Why Victoria's Secret 'Perfect Body' campaign is not-so-perfect
---
There are even more debates surrounding plus size and health, plus size and the 'right' kind of curvy and the sexualized nature of plus size modeling jobs but those are topics for another day and time. Right now, what matters is that fashion industry is finally shining the light on plus size models- and for good reason. By defying the oft-repeated image of aspirational beauty that inevitably invalidates a major section of the world population and bringing to the forefront a diversity that mirrors who we see smiling back at us from the mirror every day, it is bringing in change. Albeit slowly, but for real. And for now, all we can do is keep our fingers crossed for the day when we will no longer have to talk or write of this change- because it'd have already completely happened!
Featured image source: The Inquisitr
Summary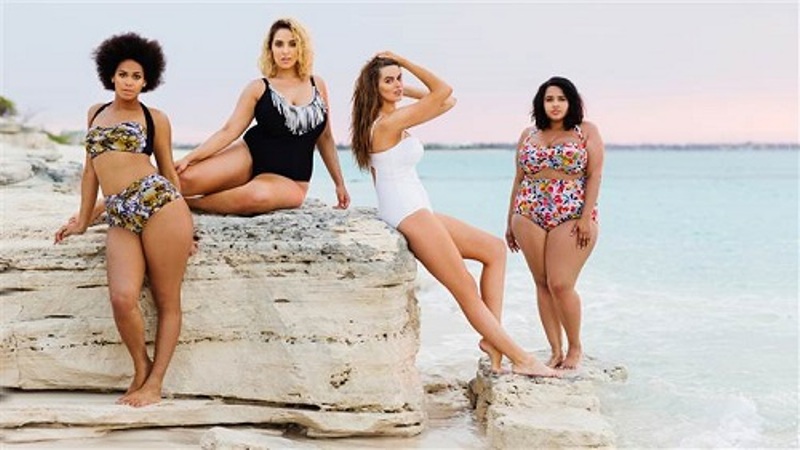 Article Name
Why Accepting Plus Size Models In Mainstream Media Is A Step In The Right Direction
Author
Description
Right now, what matters is that fashion industry is finally shining the light on plus size models - and for good reason.