Since the plus size movement is finally having its moment and we couldn't be happier, we thought we'd shine the light on more than just the torchbearers for this generation. So, for those of you who have been keeping up with the plus size models week on NLT, this piece is to celebrate plus size teen models. Yes, the very names that shall carry the torch into the future.
So, in the celebration of plus size teen models who are the beacon of hope for body positivity, body acceptance and everything self love to become normalized in future, here's NLT bringing you closer to these younger beauties who celebrate being be-YOU-tiful, just right!
---
Suggested read: Why accepting plus size models in mainstream media is a step in the right direction
---
1. Toby Cole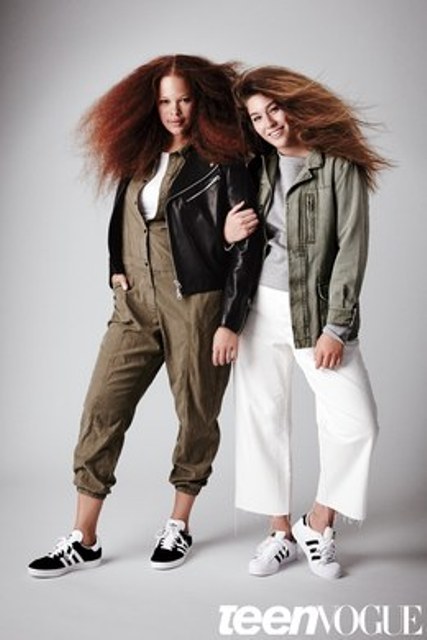 Image source: Eric T. White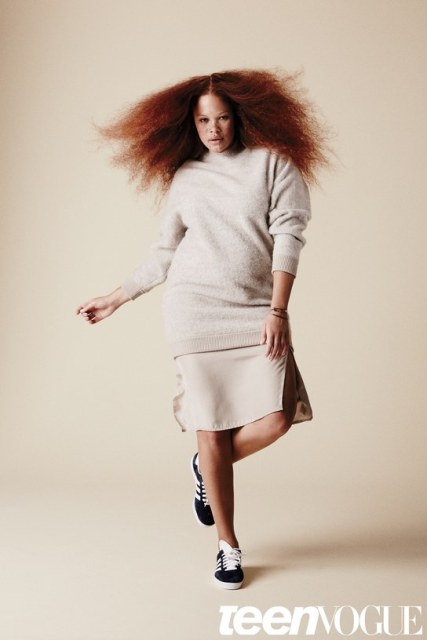 Image source: Eric T. White
Fifteen year old Toby is the daughter of the ultrafamous plus-size model Emme and therefore, has good looks and talent in her genes. No stranger to the modeling world, Toby got used to her 'bigger' frame since childhood. Toby recalls a particular incident and notes, "I started to have a woman's body in fifth grade. My friends were wearing little crop tops, and they could eat and eat, and it wasn't like that for me. I'm a bigger person. It's in my genes." Having starred in TEENVogue alongside another plus size biggie Sabina Karlsson, sporting fall's coolest knits, Toby recognizes the hardships of the industry and talks of the rigors by sending out a body positive message. She says, "I can't lie — there's a lot of rejection in this field of work. So you have to be positive and love every inch of yourself — and then some!" And we sure agree!
2. Lauren Veluvolu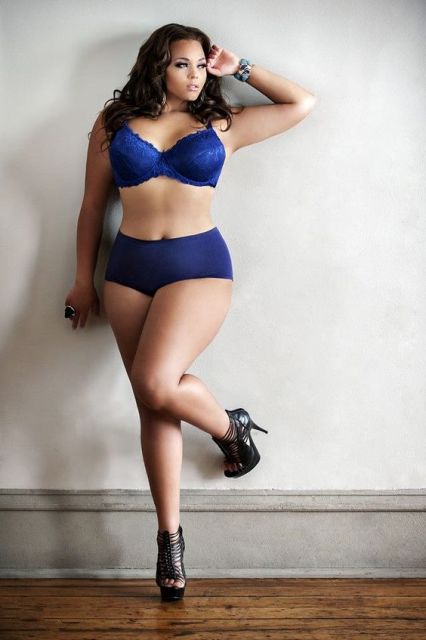 Image source: Pinterest
A Chicago discovery, this powerhouse teen is signed to Dorothy Combs Models after having won a nationwide supermodel search organized by the same in association with Plus Model Magazine. Working her curvy magic in front of the camera, Lauren has not looked back since and loves what she does.
3. Dounia Tazi and Mina Mahmood
Best friends aged eighteen and nineteen respectively, these women jokingly refer to themselves as "the two fat girls in lip liner." Although they are making a name for themselves in the plus size industry with major features in InStyle and Dazed, they aren't really plus sized. They are naturally bigger and curvier than most models but shop in the medium section. "When we're on set, we're called 'plus-size,'" Mina avers, "But the average size of American women is a 14, which is considered plus-size in fashion, so it's a little crazy to us. I fit into mediums, but I'm automatically labeled as a plus-size girl without anyone ever asking me about my measurements or actual size. It takes up space that real plus-size women should have." They call this the plus privilege which allows them to be chosen for the modeling jobs that should be availed by bigger, larger women. "We're very aware of our plus privilege. It's just as harmful," Dounia says, "We need bigger women as the faces of what being plus-size really is. We may be bigger than women you're used to seeing, but we still have access to clothing and spaces that authentically plus-size women don't have access to." They wish to see a change in the fashion industry and are trying to do their bit to inspire change from the ground up by sparking a body-positive revolution with campaigns like #MyFavoritePictureOfMe. Because just like they say, every 'body' is beautiful and needs to be celebrated.
4. Kathryn Royal
Kathryn lives by the quote "Her job is not to make herself likeable, her job is to be her full self"- and who can disagree when the topic for discussion is plus size models! Another upcoming plus size teen model signed to Dorothy Combs Model, this blue-eyed fox is sexiness and confidence rolled in one!
5. Samantha Ayala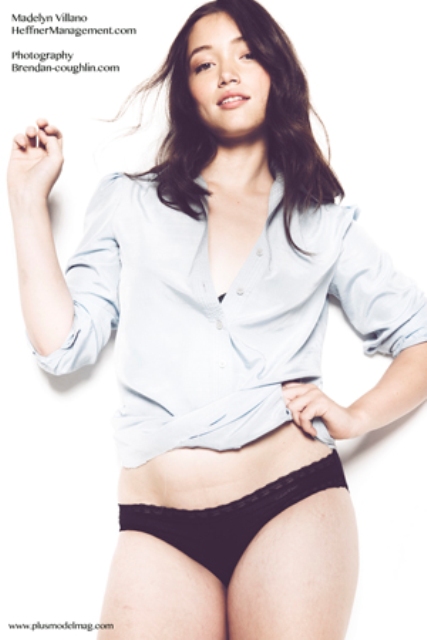 Image source: plus-model-mag
Signed to Heffner Management, this plus size beauty is not just a pretty face who loves to scorch the ramp. She is an avid football player, burns the dance floor like no other and is also a full time intern at a law firm. She believes in tapping life's potential to the fullest and swears by the veracity of the quote, "We're all put on this earth for a reason, once you find that reason, you find yourself."
6. Jakaliene Rivera
Based out of New York, Jakaliene is a Latin beauty who has a number of feathers in her cap. From Tyra Banks' Fiercely Real contest to Miss New York, she has done it all. Embracing her curves, she believes, is key to her empowerment and she wants to show women the power in self-love. Having been featured in Glamour's 2011 March Issue and walked  the ramp for several enviable names for Full Figure Fashion Week in the same year, she has since modeled for several brands like Miss Tina, House of Dereon, Rocca Wear, Baby Phat , Mandees and more.
Are there any other plus size teen models we seem to have missed? Tell us all about them in the comments below.
Featured image source: Teenvogue
Summary
Article Name
The Comprehensive List Of Famous Plus Size Teen Models And All You Need To Know About Them
Author
Description
Since the plus size movement is finally having its moment we thought we'd shine the light on plus size teen models carrying the torch into the future!