Gone are the days when we used to spend carefree nights on our nanas' laps listening to their endless tales. It could be sad, but today's amazing animated movies are here to continue the tradition in the most lovable manner. No matter your age, no matter who you are, everybody enjoys them, no questions asked! It's a new year, and the giants of animation are ready with an awe-inspiring and thrilling collection of cartoon movies for 2016. From the hearts of your beloved favorites such as Disney, Dreamworks, and Pixar, from the excitement of adventure, the fun of comedy, the rush of action, the magnetism of sci-fi, and the dreaminess of fantasy, there's nothing that this year's animated movies list isn't offering you.
---
Suggested read: 15 movies about unrequited love that will touch your heart
---
So, get ready for a year full of fun at the movie theater!
1. Kung Fu Panda 3  
One of the most awaited films of the year, this is the third installment of the amazing Kung Fu Panda series that hit the theaters in 2008. Packed with the magic that Dreamworks is known for, this movie made January an exciting time for the huge fandom this franchise enjoys worldwide. Starring some of the most loved A-list stars, it features the voices of Angelina Jolie, Jackie Chan, Jack Black, Seth Rogan, Dustin Hoffman and many more to take you on an adventurous journey where Po finds his old man (well, panda!) and the duo faces off against the supernatural villain, Kai! Plus, you get to meet a whole new bunch of panda friends as well.
2. Zootopia 
Another masterpiece from Walt Disney Animation Studios, this is a movie that you just can't miss. Perfected with the voices of Jason Bateman, Ginnifer Goodwin, Octavia Spencer, Tommy Chong, Shakira and many more, the story is set in a zoo town where our protagonist, a fox, is running from the best cop in town, a rabbit, for a crime he never committed. With some classic Disney magic, the mortal enemies join forces against the troubles they face and fans are swept off their feet with the sheer awesomeness of it all.
3. Ratchet and Clank 
An amazing combination of genres, this movie has a powerful package of comedy, sci-fi, adventure, and lots of action to offer you. Set in a Buzz Lightyear-like universe, the main characters, Ratchet and Clank, join the Galactic Rangers to fight against the evil Chairman Drek. Inspired by the characters of the Guardians of the Galaxy, this unique pair is trying to save all the planets in the Solana Galaxy. Will our heroes be able to? Perfected with the voices of John Goodman, Bella Thorne, Sylvester Stallone, and Rosario Dawson, this super-cute movie is sure to be memorable!
4. The Angry Birds movie 
Coming out on the 20th of this month, the massively popular mobile app-turned cinematic expression, the Angry Birds movie is all set to make your May a happy month. With an awesome collection of voices from SNL alums – Bill Hader, Kate McKinnon, Jason Sudeikis, and Maya Rudolph and the beloved star cast consisting of Peter Dinklage, Keegan-Michael Key, Josh Gad, and Danny McBride, it definitely caught our attention even without a plot reveal (but we do hope to understand the fatal feud between the angry birds and the green pigs, don't we?).
---
Suggested read: 15 sexily steamy romance movies that scorched the screens
---
5. Finding Dory  
Finding Dory is the sequel to the 2003 piece of cinematic magic, Finding Nemo, topping animated movies list worldwide. Finding Dory is what the humongous Disney fandom has been anticipating for over a decade now. They have not revealed much about the plot, but who needs it? Albert Brooks and Ellen DeGeneres are back with their roles as Marlin and Dory, along with many of your other favorites, and isn't that just enough on its own? Your beloved forgetful blue beauty is going to get lost and how can you not go to the theaters to join the search with your favorite clown fish and the entire sea?
6. The Secret Life of Pets  
From the goofy and creative minds behind Despicable Me that blew your minds in 2010, this is a super cute, must-watch for all the pet lovers.  The story is set around the life of our pet protagonist, Max. You're going to be a part of the feud that arises when its owners bring another pet home on July 8th. With the powerful voices of Kevin Hart, Dana Carvey, Ellie Kemper, and Bobby Moynihan, this movie makes you a part of the pet revolution as all the pets are building an army to avenge their unhappily owned pet friends.
7. Sausage Party 
Coming out on August 12th, this one is 'not your usual kids movie!' The storyline follows the quest of a sausage as it struggles to find the truth about its life after getting dumped from a shopping cart. Teaming up with some other grocery items, it needs to make it back to the aisle before the big Fourth of July sale, but the question is – will it be able to? With the all-star cast including Kristen Wiig, Seth Rogan, Jonah Hill, Salma Hayek and many more, you will find out what happens to them!
8. Kubo and the Two Strings  
Unique in its own beautiful way, this is an animation action flick that captures the adventures of Kubo, a simple person from a quiet town. Simple only until magic happens in his life, and his world is completely changed by old vendettas. Full of thrilling supernatural and magical elements, this movie presents monsters and gods in some of the best voices in Hollywood: Matthew McConaughey, Charlize Theron, and Rooney Mara. I bet you can't contain your excitement, the wait ends on August 19th.
9. Storks 
September 23rd will bring you a pure delight from the comedy and adventure genres. In this movie, storks used to deliver little ones, but are now delivering packages in all corners of the world via the Internet giant Cornerstore.com instead. When the top stork, Junior, accidentally produces an unauthorized child, which has to be delivered before the boss finds out about it. Find out if it's going to be the end of the package deliveries or the beginning of an age-old tradition for the storks.
10. Trolls
Another highly awaited gem from Dreamworks, this movie brings you some of the biggest and the most loved voices in Hollywood today – Justin Timberlake and Anna Kendrick. It brings back the memories of the troll dolls from the 60s. They became an indispensable part of childhood in the 90s, and after the release of this great musical comedy on the 4th of November, they are sure to reappear in the shelves of every beloved store again.
11. Moana 
Disney is hell bent on breaking the stereotypes and stealing your hearts once again. The beautiful Polynesian namesake of the title has already become the next Disney princess and this movie is one of the most talked-about flicks this year. When her family needs her help, Moana sets off on an adventureou journey, breaking all barriers. Along with the bold Disney-perfect take on life, you're also going to find a wonderful mythological influence with a badass demi-god Maui, played by none other than Dwayne Johnson! Can't wait for November 23rd now, can you?
---
Suggested read: 20 movies we are super-excited about in 2016
---
12. Henchman
With a cast including Jane Krakowski, Craig Robinson, Rosario Dawson and more, and a not-yet-fixed release date, the excitement of the movie is really getting to us. The story is of a world that is made up of all evil, evil with ranks, and our protagonist Hank is a lowly, third-level henchman. But when a kid accidentally comes into the picture by stealing an evil weapon, Hank will have to be someone he never thought he would ever have to be – a hero, to save a friend! (Mark #1 in your animated movies list)
And with this, I can bet my hat that you're going to start a year-long countdown to celebrate all these truly wonderful animated movies to come. What can I say, just let the corns pop and chill your slushies – it's going to be a happy movie time for you!
Featured image source: Youtube
Summary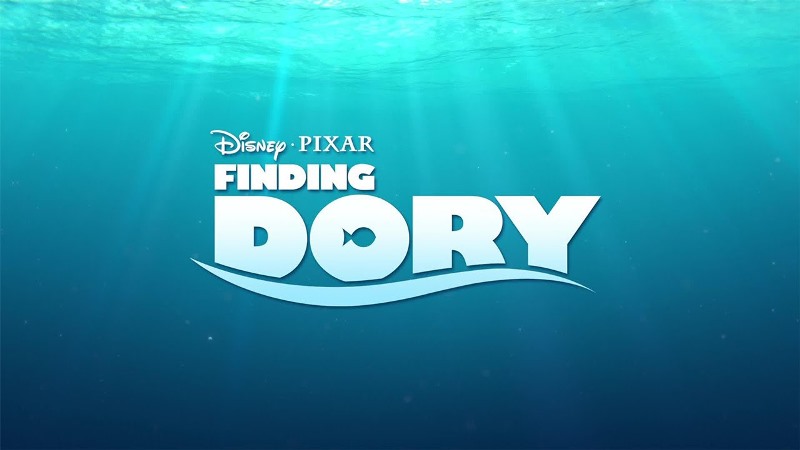 Article Name
Animated Movies List: 12 Flicks We Can't Wait To Watch In 2016
Author
Description
How many of these flicks have you put on your must-watch animated movies list this year?