No matter how much credence you put by astrology, there's something incredibly relieving about these li'l pieces of respite splattered on the web. Of course, it's more than amusement for the ardent followers but for those of you who just flip through the pages to find something to smile, we've got more than just career, love or financial forecasts. This time, get together with your girls for a night indoors and have fun reading these beauty tips, as per zodiac. In fact, we say go one step further and up the ante by trying these beauty tips and throwing in a pillow fight or two too! Who knew you could have fun with your gals beyond the standard mani-pedi trips and hair dyeing sessions!
---
Suggested read: The best celebrity weight loss secrets from celeb trainers
---
So, this weekend recycle the basic horoscope readings and let your zodiacs guide you to a be-YOU-tiful day. Here are the best beauty tips made just for you, no matter your makeup preferences.
Aries (March 21 – April 19)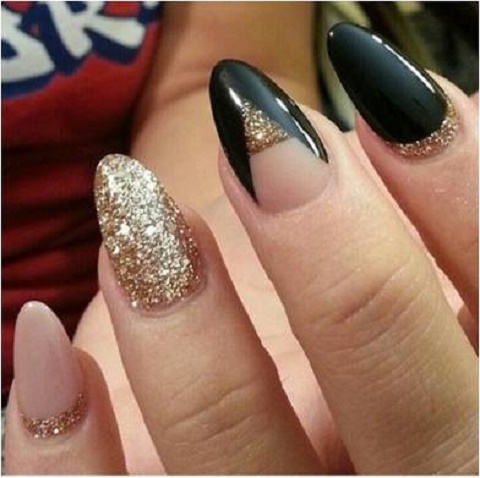 Image source: Pinterest
Ruled by Mars, you are a cardinal fire sign and have a flair for all things adventurous. Of course, impatience becomes your Achilles heel but with your tenacity and passion for success and accomplishment, you can channel that confidence in the right direction and avoid going overboard. We'd suggest that you throw in some red in your appearance to match your fiery energy. A bright red lippie or a dazzling pair of pumps should splash some invigorating red in your life. If you are looking to stoke the fiery beauty by winds of change, then add a dash of glitter or iridescent shimmer to your makeup palette. Or simply, color your flowing tresses in a rosemary hue or a hue equally suited to your airy sign.
Taurus (April 20 – May 20)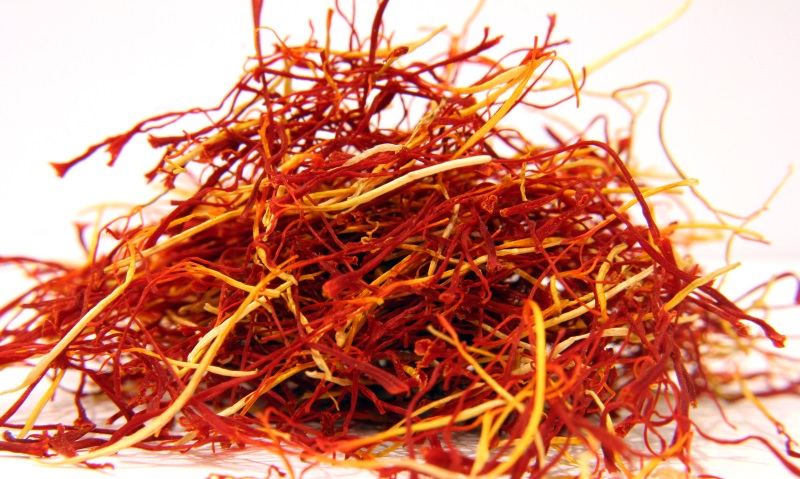 Image source: Google, copyright-free image under Creative Commons License
One of the most sturdy and stable signs on the chart, you are unlikely to reinvent the wheel. You like the comfort and stability of your tried-and-tested formulae and hence, like the earthiness of your sign exuding from your personal style as well. Since your classicism needs to be matched with your romanticism, you might want to simply set a clean canvas. Get your radiant complexion with a saffron-tinted cleansing oil and take to an organic mineral foundation for a glowing, refined texture.
Gemini (May 21 – June 20)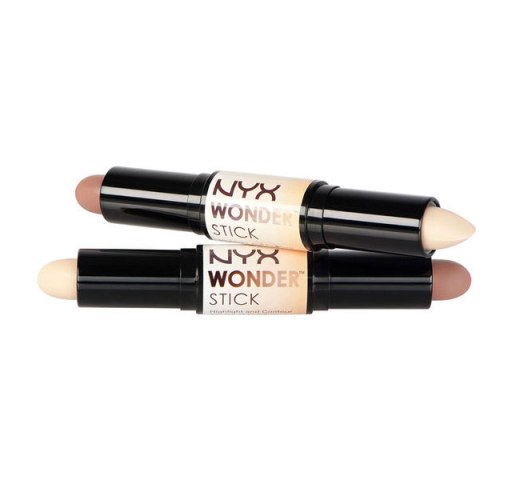 Image source: NYX
A mutable air sign, you are a versatile one and can make for an intriguing study of human nature. With a myriad moods and personalities rolled in one body, you make for an interesting board of experimentation when it comes to beauty. Playing with shimmer and going for body glitter may shine just the spotlight you need on yourself. It would be interesting to balance out the earthiness of your sign with the airiness, so the twins stand delighted when you mix earthy tones with watery hues. Think a combination of yellows and oranges with blues and blacks.
Cancer (June 21 – July 22)
Image source: Google, copyright-free image under Creative Commons License
You are a cardinal water sign and wear your emotions on yourself. With your sensitivity and appreciation for all things home-y and fine, you can extend your aesthetic toward your garb and appearance by wearing silver trinkets or rings as a talisman and painting your nails in hues of the sea. Think silvers, greens and greys. Bathe in lavender and let your aqueous emotions find an outlet in fluid apparel. If you feel a li'l muted by the subtle yin element, mix yang by trying audacious and bold lipstains like dark berry.
Leo (July 23 – Aug. 22)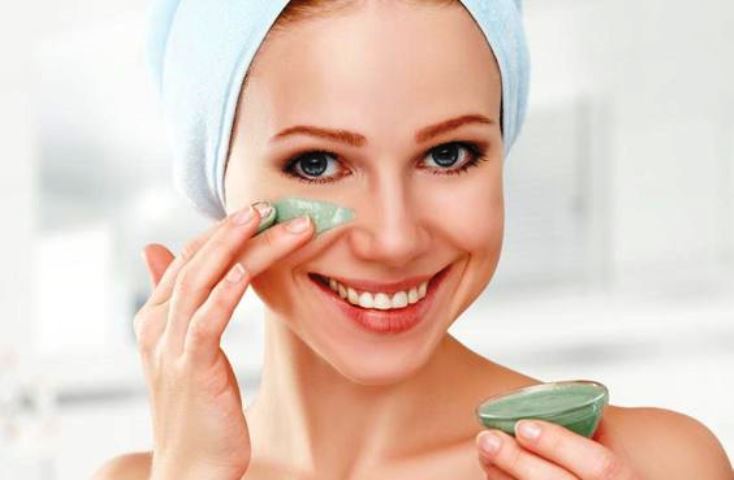 Image source: Pinterest
Fiercely royal and legal, you like to have the universe at your beck and call. With an unyielding penchant for the limelight, it is blatant that your fixed fire sign would consume all else so you can burn beaming and bright. Strobing might just be the beauty trend you should take to. Low on effort, yet flawless in outcome, the technique will leave you with a glowing, sun-kissed complexion. Multi-masking may be another trend right up your alley for the genuine complexion glory that you've always coveted.
---
Suggested read: Yummiest smoothies for a glowing skin
---
Virgo (Aug. 23 – Sept. 22)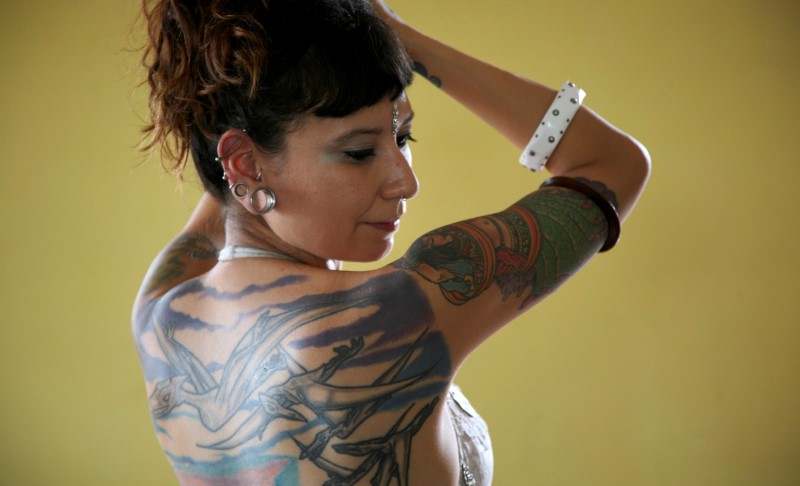 Image source: Google, copyright-free image under Creative Commons License
No matter your personal preferences, you like to have a purposeful polished appearance. Keeping your brows on fleek and upping your chic quotient by playing around with tats might just prove to be a game changer. Get inked and wear the signposts to your freedom, like your spirit's never known any bounds!
Libra (Sept. 23 – Oct. 22)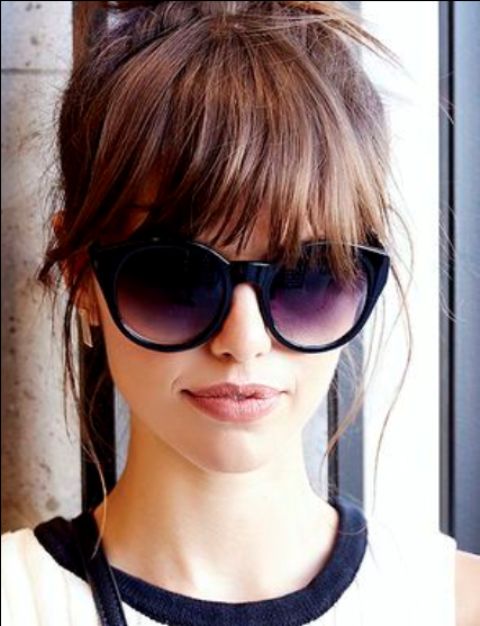 Image source: Pinterest
Balance is your calling. Known for your appreciation for fine art and distaste for vulgarity, you would seek out balance in your skincare regimen by opting for healthy and beauteous serums that nourish and hydrate your skin besides giving them a radiant glow. However, if you really wish to push yourself, challenge your flair for balance by considering an asymmetrical haircut. The sleek and clean lines shall appeal to your sense of refinement and yet, the novelty of asymmetry shall bring out your quirky.
Scorpio (Oct. 23 – Nov. 21)
Image source: Youtube
Highly sensual and a fixed water sign, you are fierce and magnetic. And nothing spells out your fierce quite like bold eye makeup. Draw out your lashes with rich swipes of mascara and channel your need to be in a position of authentic authority by adding a definite token of power. Think a dab of glitter or just a flick of winged liner in a bold hue.
Sagittarius (Nov. 22 – Dec. 21)
Image source: Google, copyright-free image under Creative Commons License
With your levels of independence and love for freedom, there's nothing that can satiate your wanderlust and uncanny ability to make all places home and all people welcome like a fresh tattoo that defines your life philosophy. Subtle makeup, romantic puckers and expressive peepers are all it takes to make your way into every heart.
Capricorn (Dec. 22 – Jan. 19)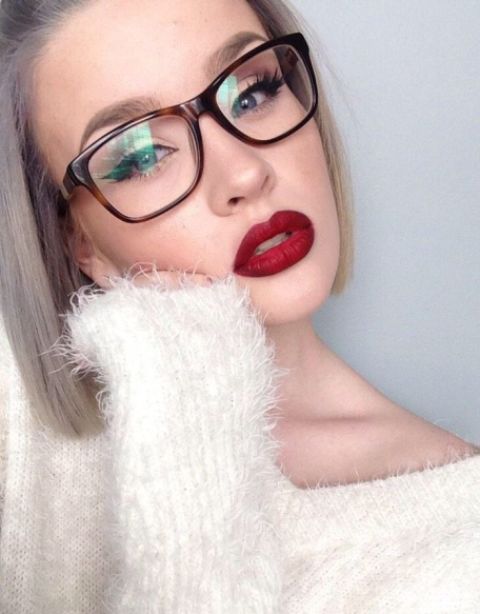 Image source: Pinterest
Reliable to a fault, you are the cardinal earth element ruled by Saturn and can completely commit to a task. Work your way into hearts by making use of caramels, olives and charcoals for eye shadow. Your earthy beauty will shine through with this optimal palette and you can add definition and structure by going for strong lines, neat flicks and bold makeup.
Aquarius (Jan. 20 – Feb. 18)
Image source: Shutterstock
Exquisitely eccentric, you are the makeup artist's dream. With a distinct mystical style and a magical verve, you are a fairytale vision come alive. Chances are that you already have a stash of blue and aqua highlights and statement making palettes, so get your groovy side on and go for subtle sweeps of teal or loud, audacious flicks of green. Go for dreamy curls, lavender shadow or dye your hair pink. Just channel your creative self and wear your authentic style.
---
Suggested read: 8 compelling reasons why you just can't seem to lose weight
---
Pisces (Feb. 19 – March 20)
Image source: Pixabay, under Creative Commons License
Neptune ruled mutable water sign, you are an emotionally driven, introspecting and intuitive individual who thrives in all things water. So look for water-based formulas and infusions to lend extra credence to the aura of dreaminess that envelops you. Hydrosols are a case in point.
Of course, these are all NLT-approved best beauty tips but you can play around as much as you want! Be YOU, be be-YOU-tiful!
Featured image source: Google, copyright-free image under Creative Commons License
Summary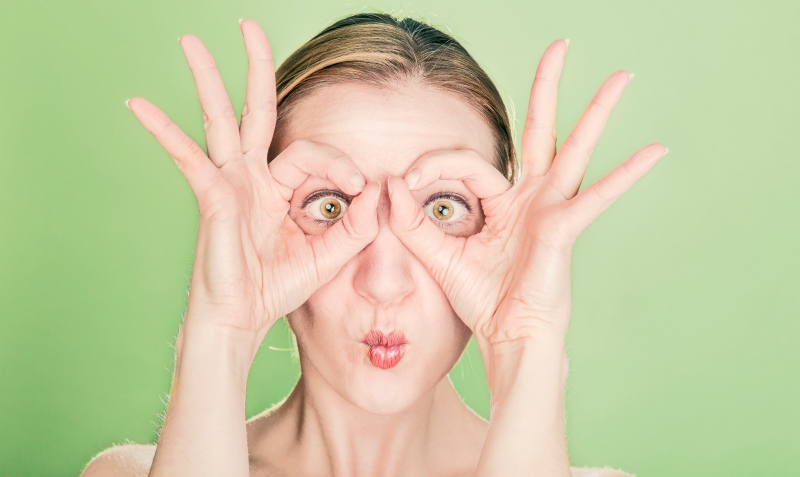 Article Name
Beauty Horoscopes: The Best Beauty Tips For You, By Zodiac
Author
Description
Up the ante by going in for beauty forecasts. With the NLT astro team here to help, the best beauty tips 'made just for you' are right at your fingertips!