The focus this season is not on beauty, but Be-YOU-ty. Therefore, we want to focus on beauty tips and tricks that not only necessitate bringing out the makeup bag but insist that YOU sparkle too. So, with a dash of colors, a scrub here-and-there and some pretty prepping and preening for your peepers and more, we are ready with a definitive list of beauty tips and tricks that have made the cut for you, because we know YOU deserve only the best of the best.
Here are some beauty tips and tricks that have stood the test of time and shall continue to do so, for as long as we can predict 'time' will be:
1. Color play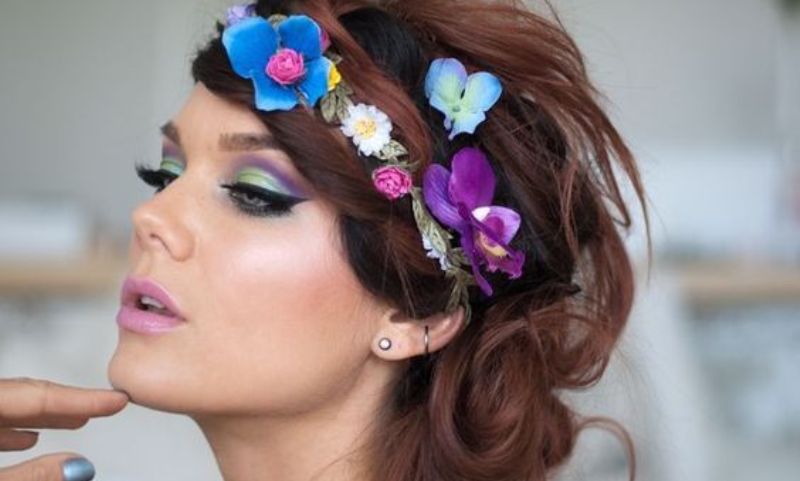 Image source: Pinterest
Flirt with color this season by using luminous eyeshadows to create a mosaic of poetry on your eyes. Pick shades that are perfect for a day look and then, add to them to easily get ready to night. Guerlain's Cherry Blossom Range has an impressive range of shades that can do the trick.
---
Suggested read: The guide on how to choose blush that flatters your skin tone
---
2. Brushing it up
Revamp your makeup kit this season with just the right brushes you need to accentuate and define your features. From apt brushes for your eyeshadow, lip color and blush to those that are needed for the skin and hair, pick on an extensive range that accommodates varying sizes and shapes, so you have perfect control over just how you are going to turn heads, everywhere you go.
3. Finish line
Image source: Youtube
Get that perfect doe-eyed look by using a felt tip applicator for that perfect, flawless and immaculate finish. Go for a waterproof formulation that will lend you complete control and ensure that your 'wings' stay on for as long as you want to fly. If you aren't wingin' it right with this, there'd be little else to try this season. Our recommendation- Chambor Dtream Liner.
4. Perfect pucker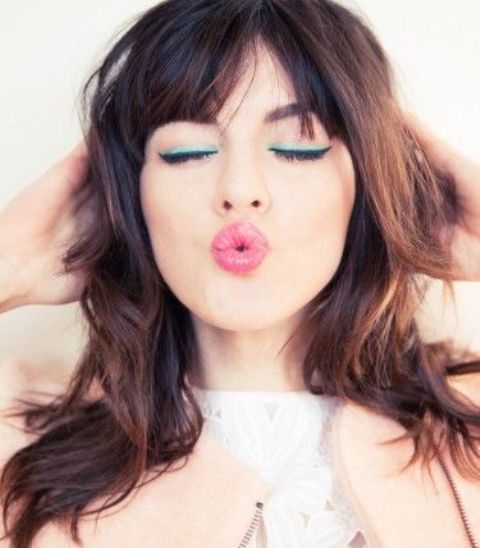 Image source: Pinterest
Pick out dewy, non-sticky lip glosses for a delectable and delightful look that shall make it impossible for anybody to resist those lip. Make sure you pick out a range that has great applicators with just the right firmness to fill in your lips, define the contour and leave you with the juicy freshness of a just-bitten pout!
5. In good hands
Your regular beauty rituals almost always forget the hands that worked hard to give you your desired look. Includethem in the session by pampering thjem with a formula that nourishes them and go for a luscious manicure that keeps them looking suple, young and happy!
6. Summer Loving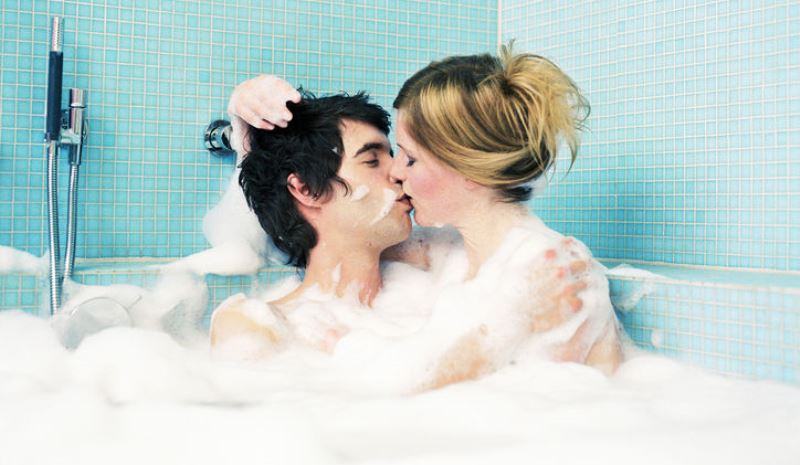 Image source: Google, copyright-free image under Creative Commons License
Give yourself and your beloved two HOT reasons to soak in a long, refreshing rose petal milk bath. Perfect after a long wonky work day, take turns or hop into the bathtub together. Maybe an intermittent session of chocolate scrubbing and essential oil massages shall add just the cherry on top. And if that's not a yummy way to get amazing skin (just one of the results), I wouldn't know what is!
7. Like a Hollywood diva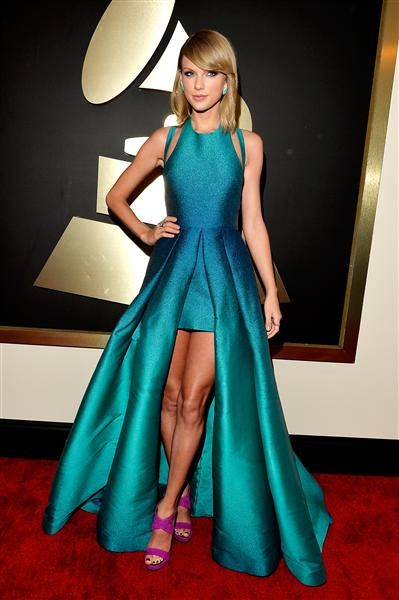 Image source: Pinterest
It is no revelation that Hollywood on-screen glamour continues to inspire millions to opt for iconic ranges that can allow them to live a fleeting moment of magic on the red carpet. Think bold shades like reds, shocking pinks or even subtle, flirty pastel tints like candy floss and mauve teamed with haute couture should glam it up, Hollywood style. We'd suggest breaking the bank for an iconic designer gown and investing in a makeup staple like the Estee Lauder Michael Kors Very Hollywood Color Collection range.
---
Suggested read: The best Fall makeup looks, and how to get them
---
8. Straight talking
Straighten your tresses with a nourishing formula rather than opting for smoothening, straightening hair treatments that leave your hair dull and lifeless. Our pick is X-tenso Moisturist Masque from L'Oreal Professional that helps in smoothening, detangling and softening hair, by keeping it supple and healthy, regardless of whether you opt for a hair-relaxing treatment.
Which of these trends are you picking on? Got more to share? We are watching the comments section below…go on, say it!
Featured image source: Pinterest
Summary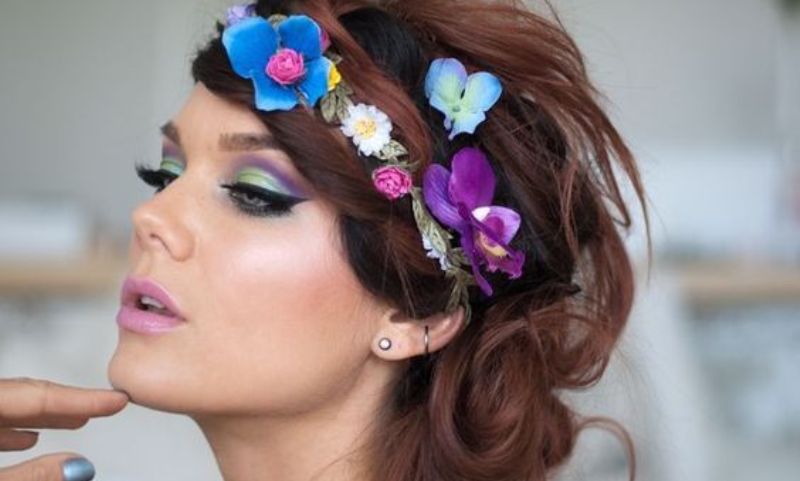 Article Name
The OLDEST Beauty Tips And Tricks We Cannot Let You Forget
Author
Description
...because some beauty tips and tricks are pure gold!