If your fitness routine is getting stagnant, then it is high-time you bring a change in your schedule. Simply coming up with a plan and taking an hour or so from your schedule can't let you gain substantial result. Yes, it is always a good idea to be conscious about your health, but one should always do it in the right way. It's fine if you don't want to hit the gym or take help from an expert, but at the same time, you should always do some research before commencing your fitness routine.
To make things easier for you, we have come up with some remarkable celebrity weight loss secrets from some of the most renowned celebrity fitness trainers. Do you ever see your favorite celebrity and wonder how they are able to stay in such a good shape for years? Sometimes, you have to devote more than your time and dedication to your body. It is all about walking an extra mile and taking care of your overall needs. It doesn't matter if you have just started training or if you have been doing this for years, but these celebrity weight loss secrets will certainly help you bring a revolution in your life.
---
Suggested read: How to use oatmeal for weight loss
---
1. Start early
"You'll boost your metabolism for the day. If you wait, something else will come up." – Teddy Bass (has worked with Cameron Diaz and Christina Applegate)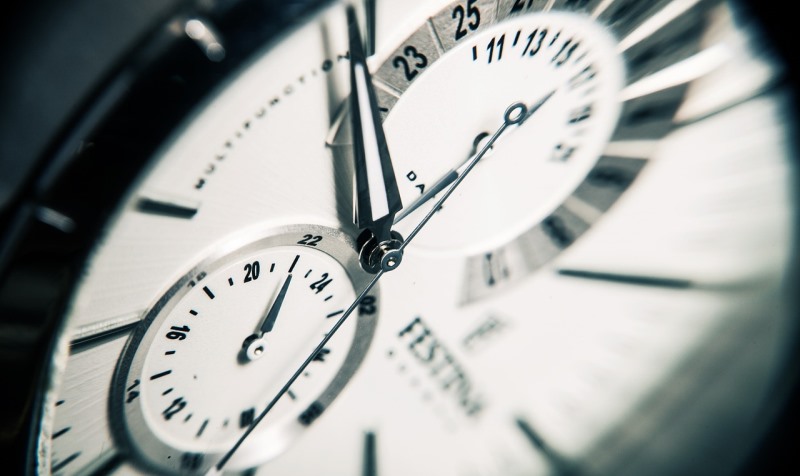 Image source: Pixabay, under Creative Commons License
This is one of the best tips to attain a perfect balance in your life. Kickstart your day a little early and try to run your fitness routine in the morning. This will help you stay energized for the rest of the day. It is definitely the best time to exercise and will let you commence your day with a bang. You would find it easier to take some time out in the morning and will stay motivated for the rest of the day as well.
2. Walk it out!
"I give all my clients a Fitbit and I make sure I can track how much they move each day. You should try to hit a minimum of 10,000 steps a day, ideally more. If someone has to kick it up for an event, I have them up their steps to 12,000 or 14,000. It makes a difference." – Harley Pasternak (has worked with Rihanna, Kim Kardashian, and Kanye West)
Walking is undoubtedly one of the best cardio exercises of all. Before you commence your workout in the morning, walk for at least 15 minutes. This will help you warm up before commencing your routine. Set up a daily goal and if feasible, get one of those health monitoring devices that will inform you about your everyday activities.
3. Don't let your emotions drive your routine
"Emotions stored in the body can cause imbalance and stagnation. With each movement you make, place any fear, anger, happiness, sexiness, confidence, or frustration into it. Clean your insides and be fresh!" – Nicole Winhoffer (has worked with Madonna and Rachel Weisz)
Image source: Google, copyright-free image under Creative Commons License
Too often, we let our emotions affect our workout. If you think you are going through a tough phase and would like to have a few days off, take a break. One should not start their fitness routine half-heartedly. It can get quite frustrating at times when you are not able to meet your pre-defined goals. Don't let your anger hinder your progress. Instead, channel it in the right way and push your body to come out of your comfort zone.
4. Monitor your heart rate
"Monitoring your heart rate helps you train smarter not harder. And using the tool will help you check in with your body throughout your workout so you know if you're putting in the right amount of effort. Knowing that will help you reach a specific goal much faster." – Michelle Lovitt (has worked with Courteney Cox and Lauren Graham)
There are plenty of devices that can be used easily to monitor your heart rate while working. Every one of us has certain limits. Though, we all try to push our limits every once in awhile, but it is of utmost importance to know where to stop. A heart rate monitor will help you decide how much is too much.
5. Don't put a timer
"Instead of jumping rope for ten minutes, do it for 100 jumps. If you measure accomplishment by time, there's no incentive to go harder." – Gunnar Peterson (has worked with Jennifer Lopez, Sofia Vergara, and Kendall Jenner)
This is one of the most common mistakes people make while working out. Instead of measuring your success on the basis of time spent in the gym, track your progress on the basis of numbers instead. It will help you make the most out of your time as well and would give you a chance to compete with yourself.
---
Suggested read: Vidyut Jamwal – fitness diaries
---
6. Come up with your own scale
"You need a way to monitor your body, but clothes are a better indicator. Every week, try on the same pair of jeans." – Ramona Braganza (has worked with Jessica Alba, Kate Beckinsale, and Anne Hathaway)
Image source: Google, copyright-free image under Creative Commons License
This is one of the most thoughtful workout tips from an expert who has assisted almost every A-listed Hollywood name. There are a lot of people out there who become obsessed with the scale and measure their weight almost every single day. Instead of letting a measuring scale define your progress, let something as personal as your favorite pair of jeans to amaze you.
7. Be consistent
"This is the appointment for your health. Take care of yourself so you'll be stronger and more capable of taking care of everyone else in your life." – Jeanette Jenkins (has worked with Pink, Kelly Rowland, and Alicia Keys)
Patience is the key to attaining a long-lasting and healthy lifestyle. Yes, there would be times when you will try to take a break for a few days, but you should always remind yourself about the significance of being consistent. Even when you are traveling, try to take a few minutes out of your schedule. Consider it similar to taking an appointment with yourself.
8. Be kind to yourself
"Having the body you want begins with loving the body you have. Love yourself exactly where you are and start there. You don't have to be a certain number on the scale in order to feel confident in your own skin." – Mandy Ingber (has worked with Jennifer Aniston and Jennifer Lawrence)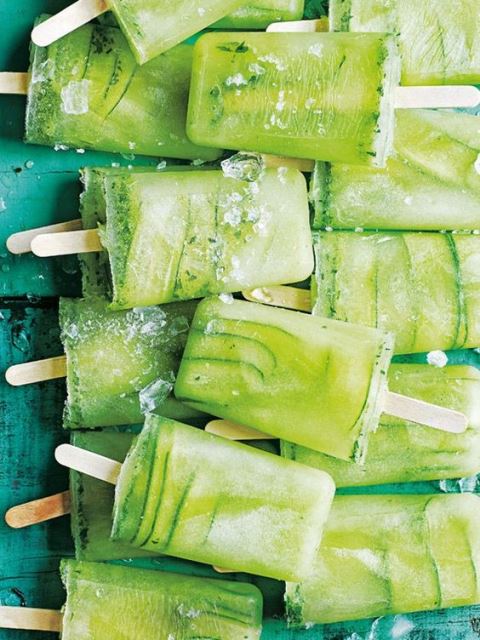 Image source: Pinterest 
At the end of the day, it all comes to our happiness, right? Treat your body as a temple and do something to attain a lasting emotional balance as well. Don't be too harsh on yourself just because you are not able to get desirable results. Take it one step at a time to attain a perfect harmony in your life.
9. Don't be static
"Muscles get smart and strong fast, so change your routine every ten days. It takes that long to make a change in your body, but over time a workout gets static and less effective." – Tracy Anderson (has worked with Shakira, Preity Zinta, and Gwyneth Paltrow)
No one can know your body better than yourself. Take the expert advice and keep coming up with different routines for an overall development of your physique. A lot of people make the mistake of simply focusing on the cardio. Don't commit the same mistake and consider every part of your body equally. You might get better while performing the same kind of exercises, but the routine would lose its charm as well. Move past the basic routine and keep experimenting a little.
10. Don't forget the fitness snacks
"An apple or a protein bar are convenient choices that help boost your workout and give your body an extra edge when exercising." – David Kirsch (has worked with Kate Upton, Liv Tyler, and Jennifer Lopez)
Don't compromise with your diet while coming out of your comfort zone. Focus more on a protein-rich diet to make the best out of your workout routine. It will keep your body energized and would meet your needs related to your appetite as well. Though, in the process, don't overlook the need for carbs, fat, and other important nutrients.
11. Give yourself a break
"Working out five days a week is great; six or seven isn't better. Your muscles actually react better when they have downtime to recuperate." – Ramona Braganza (has worked with Jessica Alba, Kate Beckinsale, and Anne Hathaway)
Image source: Pixabay, under Creative Commons License
This is one such amazing workout tip that you would absolutely love. Yes, you are not supposed to hit the gym seven days a week. Give your muscles some time to react and grow after a rigorous fitness regime. One should always know how and when to stop. This might be tough in the beginning, but after a while, you will perfectly get used to the new schedule.
---
Suggested read: Arjun Rampal – fitness diaries
---
12. Think of your post-workout plan
"Post-workout is when you need to make sure to get all of your macronutrients like carbs, protein, and fats, so the body can repair and replace what was just broken down," – Gunnar Peterson (has worked with Jennifer Lopez, Sofia Vergara, and Kendall Jenner)
Without a comprehensive post-workout out plan, you certainly can't get substantial results. In fact, without a constant intake of carbs and protein, your workout can cause more damage to your body than good. Keep your body healthy with a proper intake of fats, proteins, vitamin, and minerals. Also, keep a timely check on your water intake as well.
From your post-workout requirements to an overall diet plan – consider everything while coming up with your workout routine. Keep these celebrity weight loss secrets in mind and gain productive results in less time.
Featured image source: Google, copyright-free image under Creative Commons License
Summary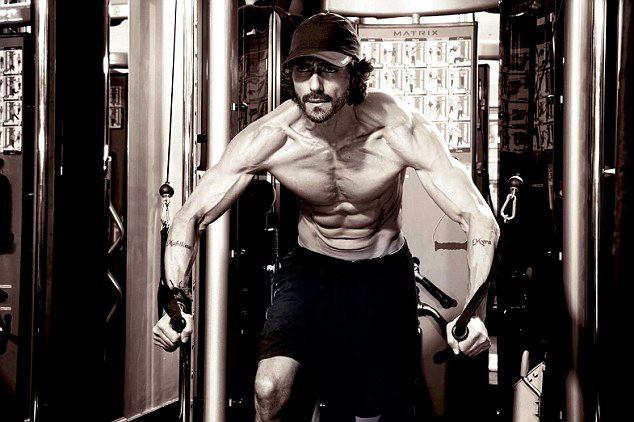 Article Name
12 Of The BEST Celebrity Weight Loss Secrets From Celeb Trainers
Author
Description
We know you wanted to know, and we got it!