Bollywood and new trends are one unconditional pair bound together in a forever after relationship. Since forever, the trending Bollywood news has been sparking the new flavor in our fashion and entertainment world. And brace yourselves people, for here I have some exotically captivating trends that got sparked off by Bollywood news, which were followed by people all over the country Such is the reach and popularity of Bollywood.
---
Suggested read: Top 10 terrible romantic Bollywood movies in recent years
---
1. The royal touch of Anarkali suits (1960)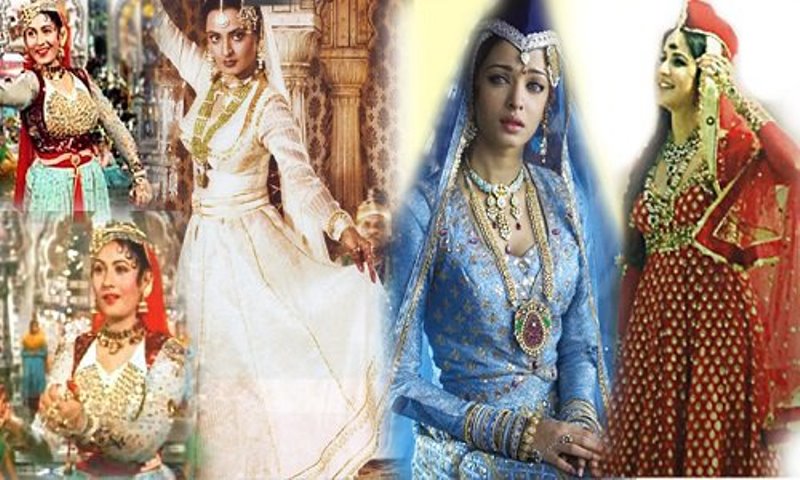 Image source: topyaps
Isn't it amazing how the beautiful kameez from Mughal-E-Azam turned out to be the unsurpassed queen of Bollywood-inspired fashion trends? Our present-day actresses are fueling the crazy widespread popularity of this mind-blowing outfit exceptionally. Anarkali suits have become a fashion statement of our time. From the leading designers to all our top celebrities, everybody seems to be under the spell of the heart-warming Anarkali falls. Stepping into the limelight in 60s, Anarkali suits now own both the silver screen and real life fashion completely. Exquisite in the embroidery and royal in their feel, these are a perfect all-occasion first choice for you pretty girls!
2. Super cute Sadhana cut (1960)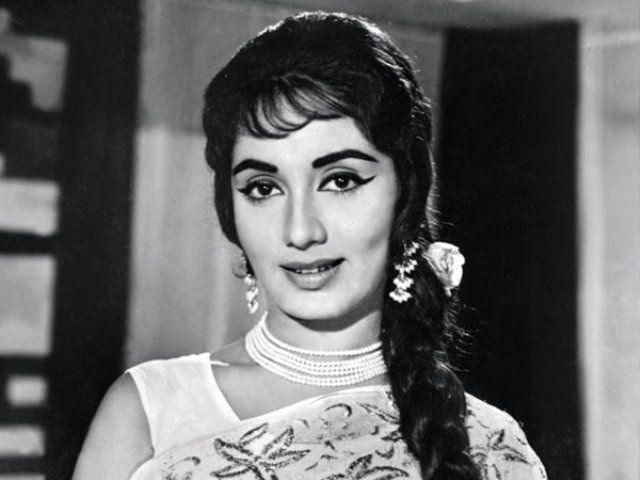 Image source: topyaps
Sadhana became a fashion icon with her unique pretty little chopped fringe hairstyle. Well, guess what, as soon as Love in Shimla came out, all we saw were girls getting their hair styled with the 'sadhna cut,' which became insanely populare. This hairstyle took over our fashion trends instantly. This sure gives you a very peppy-girly look but the way its fad took over like wildfire, is awesome beyond description. There was no single maiden untouched from the lovely magnetism of those high blunt fringes, and if you'd ask me, its glamor was totally worth it.
3. The sizzling Mumtaz saree (1968)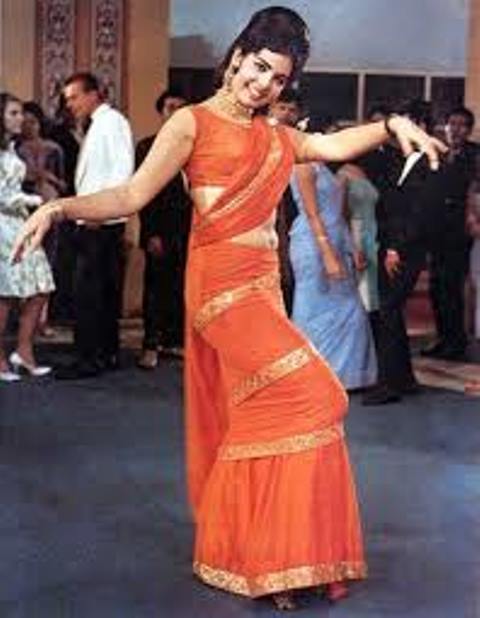 Image source: sapnamagazine
Just after Shammi Kapoor-starrer Brahamchari's release in 1968, the entire nation was stirred with the Bollywood news of the excitingly unusual drape of that gorgeous Mumtaz saree. The outlandish beauty of this saree and the added charms with which she carried it off, completely blew Indians' minds off. The delightfully quirky design of this saree was an instant hit, and fans were just crazy about its electrifying close-hugging drape.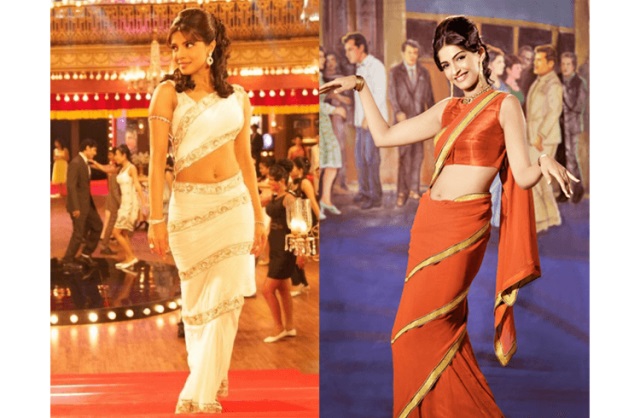 Image source: fashionlady
While all the guys were using the song 'Aaj Kal Tere Mere Pyar K Charche' to woo the pretty ones, the ladies were dolling up in these figure-flaunting elegant sarees to have their own fun. Magically lively and super-hot, this Bollywood trend is still a fresh must-try, isn't it?
4. The retro shaggy bell bottoms ( 1970s)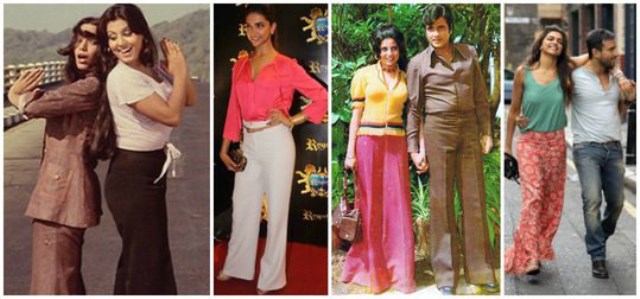 Image source: magazine.halfticket
Just the thought of the carefree 70s makes my heart skip a beat. Bollywood news was all spiced up with the exceptionally captivating 'retro' fetish. The undeniable grasp of the super cool shaggy bell bottoms was one Bollywood trend that touched every freaking aspect of life with its easy-breezy magic of retro. Aah! It was the 'Hare Rama Hare Krishna' time, and bell bottoms became the ultimate fashion benchmark. The entire youth population of the country gave into the fad, and all the tailors were minting money fashioning these tall-frame, long-fall, trendy trousers.  With that lovely, slightly shady getup, easy-fit feel, and a hot tornado of blockbuster style, these pants have too much 'wow' to ever leave our fashion frenzy!
5. Sweet 17 Bobby look (1973)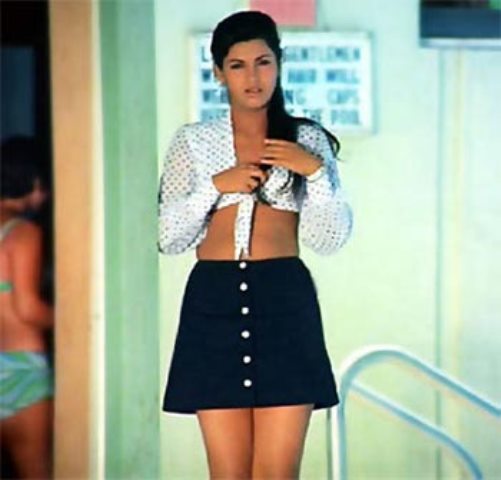 Image source: rediff
Imagine sweet 17 Dimple Kapadia of Bobby in that black hot mini and that sexy knotted polka dotted top! It was a fashion trend that hit girls like a sweet sting. The outfit got so much popularity that it's known as the 'Bobby print.' Girls went crazy over the outfit, and although it was a stunningly bold look for that time, there was nothing that kept those pretty young fans from this trend. (And we all thank her for that, don't we?) Dimple, then a teenage fashion diva, carried this outfit with such fire that these knotted blouses became a common occurrence and not even men could remain unaffected from that attractive polka print.
6. Disco craze with Mithun Da (1982)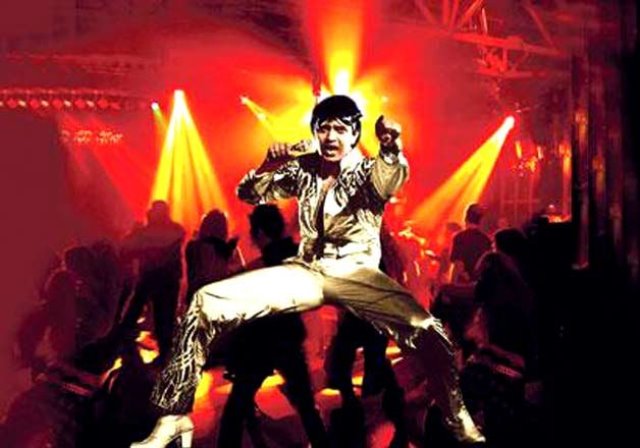 Image source: indiatvnews
The super-hot disco moves were the first trend that made masses shake their junks after the 'Balle-Balle'. Mithun Da ignited such a massive disco dancing frenzy that all it took was a single beat and all the young bucks were eager to follow the trend. His power-pack passion-fueled moves moved all hearts and kept Bollywood news spicy. The iconic 'I am a disco dancer' step made millions of hearts stop and each reciprocated the love with another move back. The fans were driven crazy with the wicked pelvic thrusts and naughty shakes of booties. These timeless fabulous moves never fail in giving us goosebumps.
---
Suggested read: 10 love lessons 90s Bollywood movies taught us
---
7. Hrithik's awesome 'Ek Pal Ka Jeena' move (2000)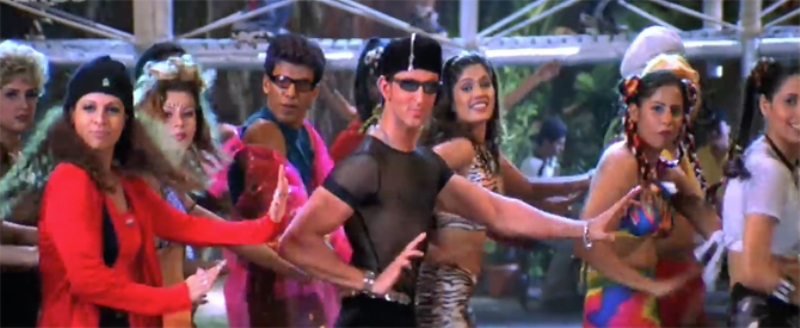 Image source: Youtube
When we're talking about a blend of amazing dance moves and brilliant Bollywood style, Hrithik Roshan is the perfect recipe. Since his very first appearance on screen, he has captured our hearts with his charming persona. If we're not in love with him already, 'Ek Pal Ka Jeena' came out, and his signature sexy arm-pumping move imprinted him unforgettably on our minds (everlastingly). That's what all the guys were doing at that time! India went deeply and madly in love with his dance moves and the sideways arm pump became the dance step of the nation in no time.
8. King Khan's romance-perfect polo necks from Mohabbatein (2000)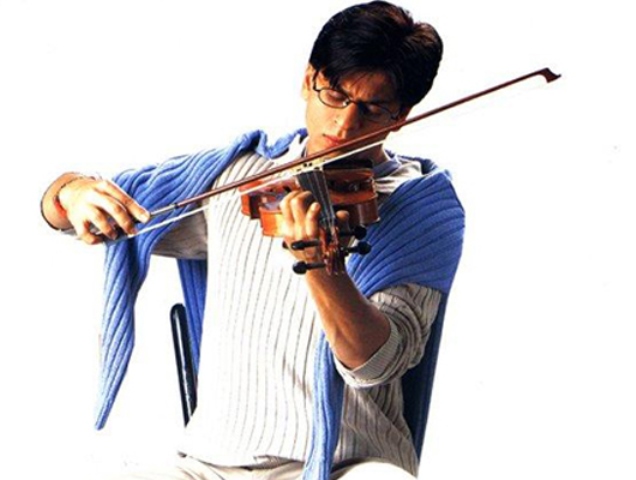 Image source: 9hues
Acing as the true guru of music and love, King Khan set in motion a trend of old-school romantic look from yet another YashRaj cliché love story. All the young hearts started beating in the same rhythm, and what became the icon of a good lover-boy was his polo neck sweater. The lazy wrap of the woolen polo neck became the classic brand mark of romance. All the guys (especially the newlywed honeymoon enthusiasts) were seen sweeping their wardrobes just to get this fabulous love-perfect look right. Wow, Shahrukh! The way you styled an entire generation of lovebirds by wearing these subtle polo neck sweaters as armors, hats off to you!
9. Salman's Tere Naam signature hairstyle (2003)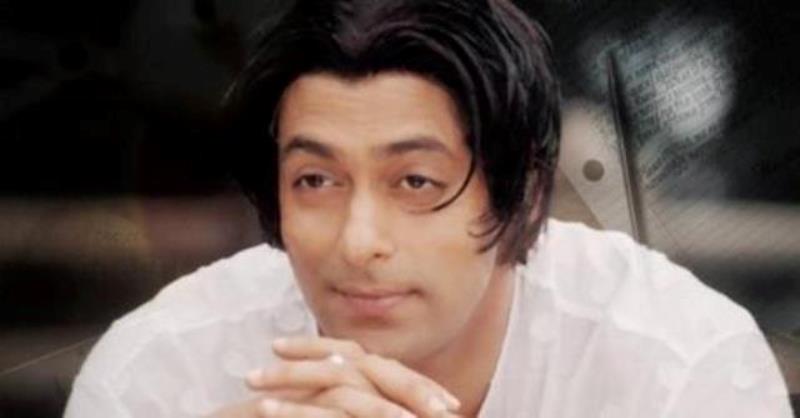 Image source: Facebook
Well, answer this from your heart – when you look back at your pictures (with the middle parted hair), how deeply does your heart grieve? Ha ha! Don't take that personally friends, it's just that, not all trends could be that timeless after all. Our unconditional love for the Bhai of Bollywood drove us into the crazy fad of Salman's Tere Naam hairstyle, and frankly, no one's to be blamed. That style followed a center parting with longer hair in front and shorter at the back. Nevertheless, it hit the crowds instantly, and young fans (you, yes, even you, and don't try to deny it dude!) picked it up for good. At last, all we hold is the memory of this crazily popular hairstyle.
10. The sweetness of Cheeni Kum coupling (2007)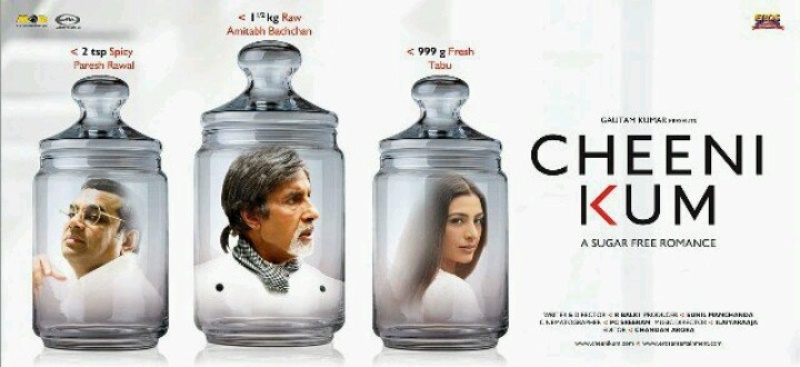 Image source: Pinterest
The millennium kicked off with some very daring and much-needed experimentation that worked their bit in breaking the stereotypes and bringing a well-deserved trend of broader outlooks for life through art. I won't say that the beautiful pair from Cheeni Kum with 'an age-no-bar' started a trend of old and young coupling, but what it actually did was bring these (otherwise frowned upon) relationship dynamics into a brighter light. It ignited a trend that made us wear our true emotions with fearlessness. It gave people hope that even if your relationship is not strictly mainstream (like a 5-year age gap, which is the best cliché), you should still be proud of your love. Love is helpless, love is blind, and people found acceptance even for their peculiar relationships with its help. I can only salute the idea!
11. Ghajini's bold bald (2008)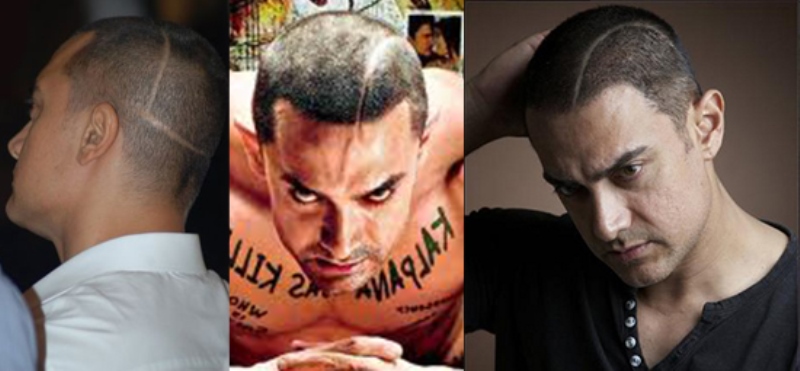 Image source: thatscoop
The perfectionist of Bollywood always throws revolutionary trend changes and never gets off the trending Bollywood news. Right from his goatee in Dil Chahta Hai to all his onscreen performances till date, he gives us movie fans a thrilling style every time. The unexpectedly bold, bald, Ghajini look caught the imagination of the entire nation extraordinarily.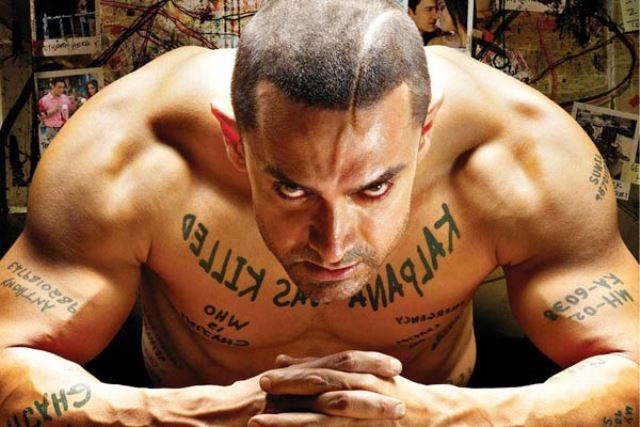 Image source: Youtube
Right after the very first show, we could see multitudes of fans with the fresh and shiny Ghajini hairstyle (if only there were any hair!) I'm hopelessly taken by the intensely-luring edge and the bad*ss crispness of the look even today. Super stylish to carry and super easy to maintain, this is definitely one unforgettable fashion trend that the past decade cherished greatly.
---
Suggested read: 15 Bollywood movies where friendship turned into lasting love
---
12. Make way for Dabangg (2010)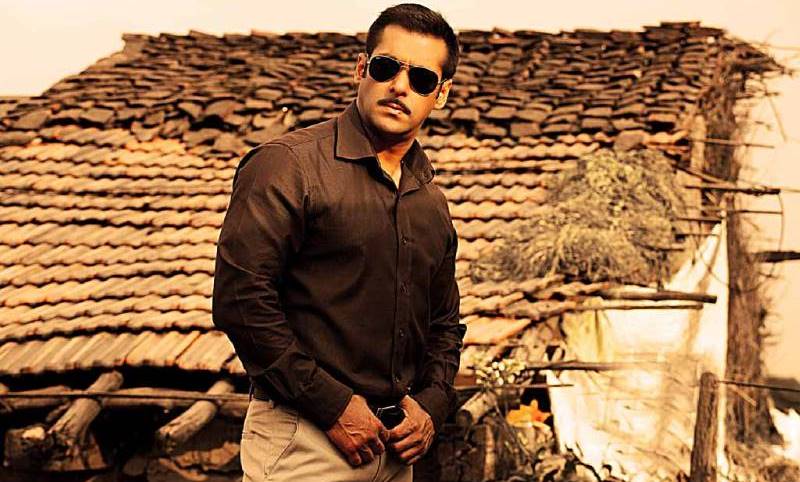 Image source: news.indiaonline
Salman Khan is one of the original Khans and a heartthrob of our nation who changes the direction of our trends with each of his performances. His iconic looks and moves have been inspiring our entire generation since forever, and Dabangg was undoubtedly the trendsetter of the decade. That super-cool belt move made me go all 'Hud Hud, Dabangg Dabangg Dabangg' right away!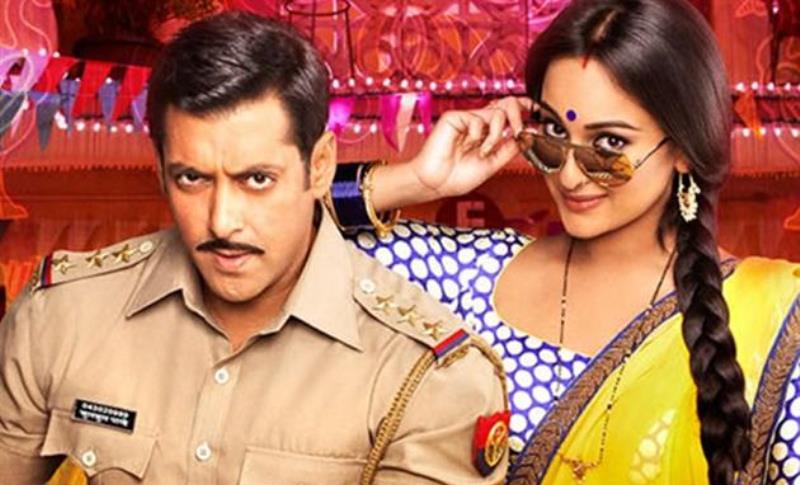 Image source: bollypedia
Bang on people, it was a no-cure hit for all Sallu fans. And if that was not fun enough, the ultimate aviator tadka gave us a clean bowled in a single strike. This movie left those gold-rimmed shades tucked back in our collars and our buckle up mode on with the awesome strut of Dabbangai fever.
Lost in nostalgia? Hit me with your favorite picks!
Featured image source: Facebook
Summary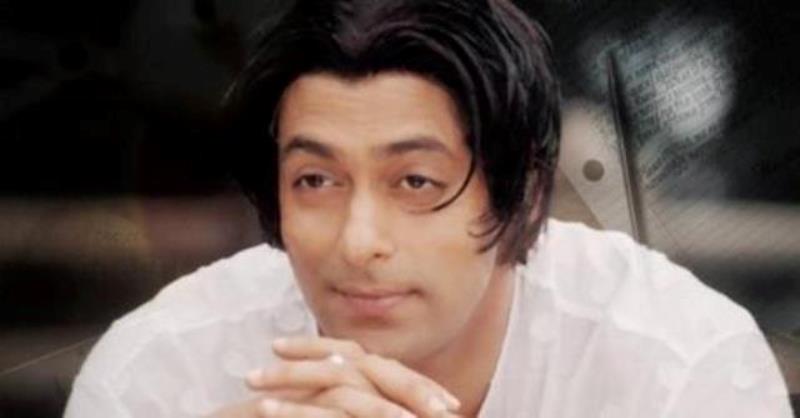 Article Name
Bollywood News That Sparked Off New Trends
Author
Description
Bollywood has always been a trendsetter, whether it's hair, makeup, or fashion. Check out the Bollywood news that sparked off new trends over the years.