Celeb photographer Dabboo Ratnani unveiled his celebrity calendar for 2016 at the Olive Bar and Kitchen, a restaurant in Mumbai, on January 13th. The launch was hosted by Ratnani himself, his beautiful wife, Manisha, and his adorable kids Myrah, Kiara, and Shivaan. Quite expectedly, it was a very star-spangled event with all Bollywood bigwigs adorning the launch with their presence.
@DabbooRatnani & @ManishaDRatnani 💕 pic.twitter.com/WcxGdmGUfl

— Bollywood UNIVERSE! (@BollywoodStuff) January 13, 2016
Dabboo Ratnani is best known for his annual calendars, which have become a kind of a ritual after completing more than a decade now! He has created a fashion of collectible star-studded calendars in India, after the trend of the Pirelli Calendar. Featuring on Dabboo's annual chart has become an important yardstick in Bollywood: every big name's on it, and every budding star knows that this shoot is as significant as winning awards! Not only is the calendar a big buzz for page 3, but so is the launch event!
Strike A Pose!! #DabbooRatnaniCalendar Launch –> pic.twitter.com/YIkmWH0syO

— KritiSanon 24×7 (@KritiSanonZone) January 14, 2016
Dabboo Ratnani calendar 2016 boasts of big Bollywood names, including the likes of Amitabh Bachchan, Shahrukh Khan, Farhan Akhtar and the like. The launch of the calendar, which turned 12 on the 13th, saw stars like Rekha, Sidharth Malhotra, Alia Bhatt among others, cheering for it!
This year, the focus was more on the 'young blood' in Bollywood. We saw the NH10 actor, Anushka Sharma, pose in a gleaming backless dress, which most certainly stressed the gusto and the oomph factor! Then we saw the 'Shaandaar' Alia Bhatt, rocking a scarf crop-top for us! Bet she is turning all girls green with that 'Killa' figure! Parineeti Chopra, who recently slammed her haters with a kicka** photoshoot, shocked them again with this glam doll avatar she has donned for Dabboo Ratnani's photoshoot!
---
Suggested read: 15 fresh Bollywood jodis we can't wait to see onscreen in 2016
---
Kriti Sanon, the Dilwale actor, made a debut on the annual calendar this year. She looked impeccably hot and that too is an understatement, if you trust me! We also saw Athiya Shetty, Sunil Shetty's daughter and the Hero actor, debut with a 'luscious' picture!
The fearless Dabangg girl, Sonakshi Sinha, rocked and shocked everyone with a quirky tribal look, while Shraddha Kapoor kept the fire burning with a seriously short pair of hot pants and a white gunji!
@iamsrk & @DabbooRatnani pic.twitter.com/WgM2w9c2gu

— Bollywood UNIVERSE! (@BollywoodStuff) January 13, 2016
Shahrukh Khan has been a constant in Dabboo's annual calendars. The shoot proves once again that King Khan is aging backwards!
#DabbooRatnaniCalendar @adnansamilive pic.twitter.com/te9ext7E7W

— DABBOO RATNANI (@DabbooRatnani) January 12, 2016
We also saw Adnan Sami and his wife Roya at the event. They certainly threw the shutterbugs into a slight tizzy! This was the singer's first appearance in front of the media after he was officially granted the Indian citizenship.
#Rekha At @DabbooRatnani's 2016 Calender Launch – https://t.co/AMKiaw49tl #DabbooRatnaniCalendar pic.twitter.com/Rh039SyTjo

— MovieTalkies.com (@MovieTalkies) January 13, 2016
A major highlight of this starry evening was the recluse Rekha's attendance! She looked elegant extraordinaire in a white Kanjeevaram saree teamed with a pair of dark shades. Also spotted at the venue were Sidharth Malhotra, Evelyn Sharma, Sonal Chauhan, and R. Madhavan who came with his wife, Sarita. The hotness quotient was, without a shadow of a doubt, upped by Sunny Leone who walked in with her husband Daniel Webber.
From the 2012 edition onwards, the photographer has shot videos with the celebrities during shoots and also clicked a number of behind-the-scenes action! Keeping with the tradition, this time round too, he has shared the pictures with his fans on his Twitter handle @DabbooRatnani
Let's have a look at the pictures of the personalities who made it to the much-awaited calendar of the year!
1. Amitabh Bachchan
2. Farhan Akhtar
.@DabbooRatnani #calendar2016 #twitterpetohbantahai pic.twitter.com/3ztxpfIHfi

— Farhan Akhtar (@FarOutAkhtar) January 13, 2016
3. Alia Bhatt  
The 2016 shot !! @DabbooRatnani #DabooRatnaniCalender https://t.co/cOCgXA24of pic.twitter.com/semU4HXFyN

— Alia Bhatt (@aliaa08) January 13, 2016
4. Parineeti Chopra
.@ParineetiChopra shows off her sexy new avatar https://t.co/WNy8K0dkoK pic.twitter.com/671OLqelrw

— TOI Entertainment (@TOIEntertain) January 12, 2016
5. Anushka Sharma
Back again for @DabbooRatnani 2016 calendar 📸 pic.twitter.com/9HSVMKOEml

— Anushka Sharma (@AnushkaSharma) January 13, 2016
6. Sonakshi Sinha
Dared to be different. Heres my shot for @DabbooRatnani's 2016 calendar! Love our little experiments! pic.twitter.com/XLMtQsqkWj

— Sonakshi Sinha (@sonakshisinha) January 13, 2016
7. Varun Dhawan
2016 fresh of the lab. The paint hasn't dried as yet. @DabbooRatnani #varundhawanfordaboo pic.twitter.com/xsAmnfhwzN

— Varun Dhawan (@Varun_dvn) January 13, 2016
8. Jacqueline Fernandez
From @iamsrk to @priyankachopra : Watch stars dazzle in #DabbooRatnaniCalendar teaser https://t.co/I8psNNNd1H pic.twitter.com/YjQCRAhude

— dna (@dna) January 12, 2016
9. Sidharth Malhotra
My #DabbooRatnaniCalendar 2016 shot @DabbooRatnani pic.twitter.com/UYSS2lqVCm

— Sidharth Malhotra (@S1dharthM) January 14, 2016
10. Bipasha Basu
11. Ranbir Kapoor
Clearer shot of Ranbir Kapoor in Dabboo Ratnani's 2016 Calendar. pic.twitter.com/6Ic4lAl2OF

— RanbirKapoor.Net (@RanbirKapoorFC) January 13, 2016
12. Athiya Shetty
#DabbooRatnaniCalendar #2016 @DabbooRatnani ❤️😊🐶 pic.twitter.com/GF0bslIUvB

— Athiya Shetty (@theathiyashetty) January 13, 2016
13. Kriti Sanon
#KritiSanon for Daboo Ratnani's Calendar 2016. #DabbooRatnaniCalendar pic.twitter.com/8pqrJvhH9Y

— FilmyWave (@FilmyWave) January 14, 2016
14. Shraddha Kapoor
Calendar shot ☺️❤️ #DabbooRatnaniCalendar2016 @dabbooratnani Dream team-@tanya1ghavri @shraddhastyles @AmitThakur26 pic.twitter.com/ynx15kJYZu

— Shraddha Kapoor (@ShraddhaKapoor) January 13, 2016
15. Priyanka Chopra
16. Arjun Rampal
Me by @DabbooRatnani for his 2016 calender pic.twitter.com/tfYk1zkdgo

— arjun rampal (@rampalarjun) January 14, 2016
Summary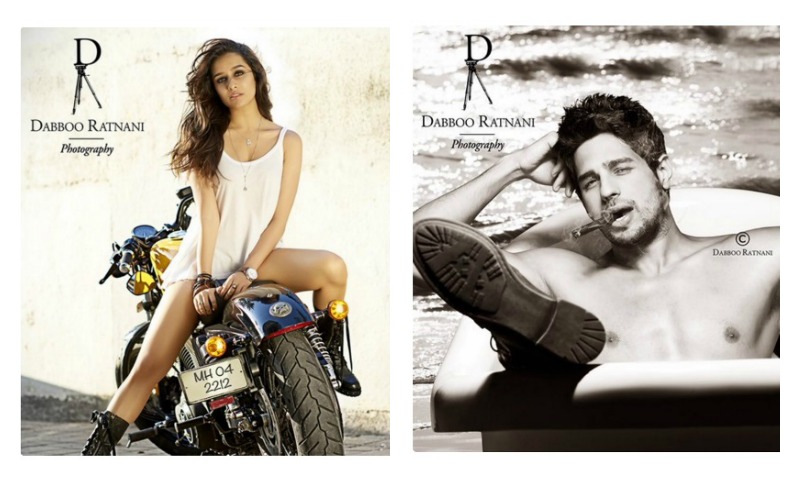 Article Name
Dabboo Ratnani Calendar 2016: THE Calendar You NEED To Possess!
Author
Description
Celebrity photographer Dabboo Ratnani calendar 2016 is what you NEED to get - NOW!