Bollywood without romance is like a rainbow without colors. And while the romance rain gods send amorous showers drizzling, pouring and even pelting down in the on-screen romantic dramas, the off-screen realm hasn't seen a dry spell EVER. Whether soused in the rainy arms of their (every-)now-(and-then) beaus or drinking from the cloud-vials of promotional linkup gimmicks, more and more celebrities in B-town have been seen drenched in the downpour of love in 2014.
Here are the top ten celeb couples we found rain-dancing to cupid's own version of 'sab kuch chhod ke aana tu, saawan aaya hai':
1. Bowled in love: Anushka Sharma and Virat Kohli
Image source: Google, copyright-free image under Creative Commons License
Rumour mills kept running continually to churn out news about the good looking couple ever since they met on the ad shoot for Clinic All Clear. Ironically, the 'Nothing To Hide' couple kept their alleged relationship hidden and under wraps, albeit unsuccessfully. It was not until recently that the leggy lass Anushka Sharma and the fiery and feisty cricketer Virat Kohli decided to call a spade a spade, and profess their love for each other. Now, that's what we call match fixing, eh! 😉
2. The overdone 'we're good friends' tevar: Arjun Kapoor and Sonakshi Sinha
Image source: Google, copyright-free image under Creative Commons License
Sparks are bound to fly when dabangg Sonakshi and gunda Arjun meet! Tinsel town is abuzz with stories of their close friendship, ever since the couple started working on their upcoming flick Tevar. Spotted together at movie screenings and restaurants, the duo's camaraderie and chemistry is hard to miss! Our Punjabi munda maintains that Sona is a co-star now, but has been a friend and neighbor since forever. However, Sona prefers to be 'khaaaamosh' on the matter and is quite literally following the 'thappad se darr nahin lagta saab, pyaar se lagta hai' dictum.
3. The real raasleela: Ranveer Singh and Deepika Padukone
Image source: Google, copyright-free image under Creative Commons License
The on-screen raasleela has poured wads of green upon Sanjay Leela Bhansali's production house but the 'goliyon ki raasleela' has only worked the 'ishqyaon dhishqyaon' way for the film's lead couple, both on-screen and off. They have used the 'laal ishq' of the film (after the 'blue' Saawariya and 'black' Black, this was like ushering in the era of colors!) to paint tinselville red. Constantly on denial mode about their intimate meetings, the inseparable Deepika Padukone and Ranveer Singh have done a rather poor job at keeping their 'p' of 'pda' private! And seeing how sizzling they are together, we aren't complaining! 😉
4. Sunn rahe hain hum, date kar rahe ho tum: Aditya Roy Kapoor and Shraddha Kapoor
Image source: Google, copyright-free image under Creative Commons License
Ever since Aashiqui 2 hit theaters last year, lovers all around the globe have been professing their love with the exquisite 'Tum Hi Ho.'  While the lead pair of one of the most iconic romantic movies of all time is yet to come out in the open about their own relationship (apparently with a seal by Aditya's bhabhi – Vidya Balan), we are wondering when we can hear the official news! If sources are to be believed, Aditya bought a diamond ring from Surat during the promotional food yatra for his recent flick Daawat-E-Ishq. We can only wait until the duo stars in Tigmanshu Dhulia's next and see if another Koffee conversation on the couch confirms the match! Karan, sunn raha hai na tu? 😉
5. Graduated in love, star students: Alia Bhatt and Sidharth Malhotra
Image source: Google, copyright-free image under Creative Commons License
The students who graduated from Karan's paathshala have been seen sharing intimate moments on more occasions than one. That both of them share a special bond and are quite possessive of each other was blatant on Koffee With Karan's episode, but they have also been spending a lot of time with each other despite their busy schedules for Shaandaar and Brothers respectively. Most recently, the sparkling chemistry between Sidharth Malhotra and Alia Bhatt in the glitzy and glamorous 'sangeet' ceremony of Manish Malhotra's niece Riddhi Malhotra was a delectable icing on their cakey-romance. Filmmaker Ayan Mukerji seems to join them on some of their hang-out sessions and is keen to cast the pair in one of his directorial ventures. And of course, Karan is never far behind with his romantic beans and tweeted recently about the cute couple: 'The pair waiting to happen – Sid and Alia.' If that doesn't brew splendid romantic Koffee, what will? 😉
6. Not quite 'Alone': Karan Singh Grover and Bipasha Basu
Bipasha's split with her man, Harman Baweja and Karan Singh Grover's divorce news have come about at the same time. Whether Karan and Bips' proximity to each other on the sets of Alone has created irreconcilable differences in their respective relationships or vice versa, we hear that the hot hunk of television and the Bong beauty are something of an item. The first look launch of the film only made the buzz reverberate louder and clearer! Seems it is true what they say, Har-man's loss is another Kar(m)an's gain! 😉
7. Hush-hush prem ki live-in kahaani: Ranbir Kapoor and Katrina Kaif
Image source: Google, copyright-free image under Creative Commons License
While Ranbir Kapoor and Katrina Kaif have been around for almost three years now, their hush-hush saga never quite ended until now. Amidst the ever-so-more abuzz speculations about the casanova lad and the diplomatic lassie getting hitched, visiting each other's apartments late at night or even vacationing in Ibiza (that one very much true), the couple had been tight-lipped about their relationship. But as we experts would have it, even Rajinikanth would have failed to convince us that this good-looking duo was not in love! The couple has finally decided to take their relationship to the next level and bought their very own love nest in Bandra. If sources are to be believed, they are shelling out a whopping 15L as rent each month and aren't batting an eyelid. Lavish live-in for living the love, we say! 😉
8. Sweet Chopras: Uday Chopra and Parineeti Chopra
Image source: Google, copyright-free image under Creative Commons License
The younger Yash Raj scion Uday Chopra might be melting away to the production house's latest three-film deal girl – Parineeti. The two 'friends' have been seen having a gala time in each other's company at several of the city's nightspots. Coffee breaks, heart-y meals and pretty parties are just a few occasions when the duo has been seen enjoying each other's company. While our bubbly girl deems the relationship as 'shuddh' mentorship and 'desi' friendship, sources believe the connection is one of mutual admiration. Shall that turn into something more? <cue eye roll>
9. Main Tera Hero: Varun Dhawan and Lisa Haydon
Karan's student Varun Dhawan was seen having a gala time with the sexy and sultry Lisa Haydon at a party. Later, they were spotted bonding over an intimate meal. While Lisa denied the buzz and tweeted about Varun's 'committed' status and retweeted about her mistake, Varun hasn't quite spoken about the association.
10. Bhai-ya and Bhabhi?: Salman Khan and Lulia Vantur
Image source: Google, copyright-free image under Creative Commons License
You do not want bhai to be livid and furious, right? But this news is big, not unlike most of bhai's link-ups. So, at the risk of incurring the wrath of 'Bhai,' I shall give you the details of this spicy scoop. Salman Khan had first met Lulia Vantur during the shoot for 'Ek Tha Tiger' and since then the gorgeous lady has become an integral part of his life. Her proximity and comfort levels with the Khan family have not gone unnoticed by the paparazzi, and Salman even introduced her at li'l sister Arpita's wedding as 'his girl!' Salman has already bought her her first ticket to Bollywood stardom by landing her an item song in the Pulkit Samrat starrer 'O Teri.' Will Vantur be the Mrs. Khan we have all been waiting for? Only time can tell.
That's it – Cupid's choicest celebrity couples (at least for the year!).
Have we missed any other Indian celebrity hookups of 2014 from this list? Let us know in the comments below! J
Featured image source: Google, copyright-free image under Creative Commons License
Summary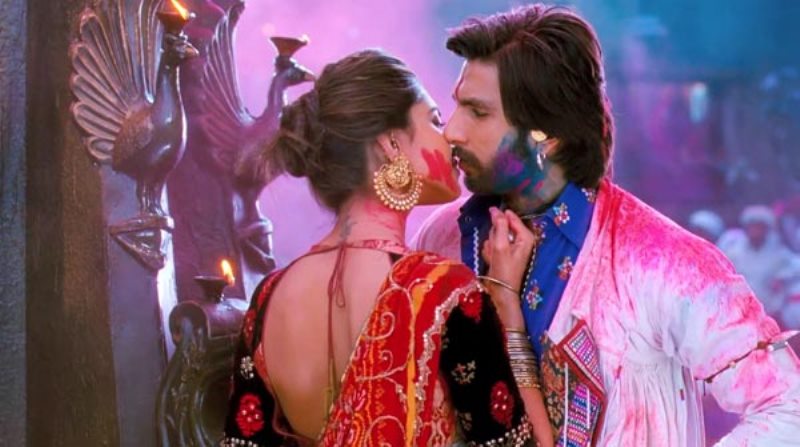 Article Name
Top 10 Indian celebrity hookups of 2014
Author
Description
There is no dearth of romance in our movies, and it often spills into real life too. Here's a look at the top 10 Indian celebrity hookups of 2014.