Yes, the new IT couple of Bollywood Ranveer Singh and Deepika Padukone are a tough force to contain! From adorable dubsmashes to endless PDA streams to even BTS videos, pulling each other's legs and sizzling photos- the couple had done it all- except a sizzling rapid fire- which, by the by, courtesy Vogue India (whose cover the hot couple graced), has come alive!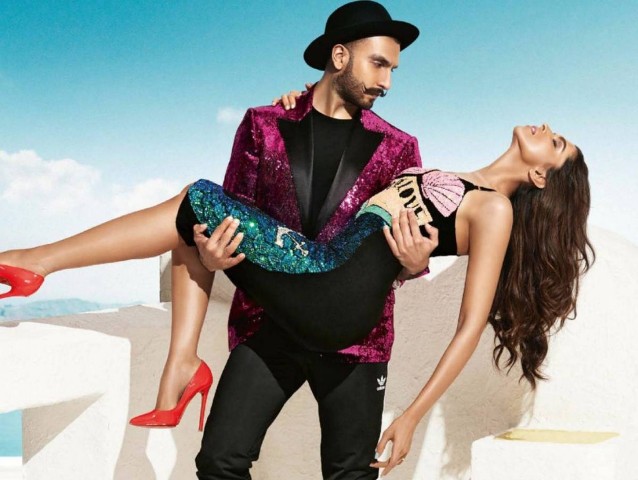 Image source: Vogue
---
Suggested read: Dubsmash of the year – Deepika and Ranveer, BFFs forever!
---
Yes, Vogue put up a rapid fire round middle of the shoot and the quirky couple was, of course, game for it! Check out the cool rapid fire here:
Coolest thing you've done at the shoot today:
Padukone: Eaten an entire chocolate dense loaf [from Theobroma Patisserie].
Singh: Busted out my special playlist. It was, however, collectively rejected.
Coolest thing in your wardrobe:
Singh: I have a collection of bunny slippers. The world's only seen Sylvester the Cat so far, but I also have Scooby Doo, Superman, Tom and Jerry… there are more on the way.
An attribute that best defines India Cool:
Padukone: No matter how much we've progressed over the years, we've retained our culture and tradition. For me that's the coolest attribute and it gets even more pronounced when I travel abroad.
Singh: The fact that we can remain rooted in tradition and yet evolve with the times.
Coolest cocktail:
Padukone: The one I was in!
Coolest Emoji:
Singh: That square with the alien face you get when there's a formatting error and your phone doesn't recognise the emoji. That, and the talking turd.
Coolest song to dance to:
Padukone: Hero by Mariah Carey. Not to dance to obviously… but it's my all-time favourite.
Singh: Straight up psychedelic trance
Coolest superhero:
Padukone: I'm not into superhero movies but I love cartoons. Tweety bird is my favourite.
Singh: I like our desi superheroes like Bahubali.
Coolest Indian(s) alive:
Padukone: Rahul Dravid and Narayan Murthy
Singh: It's hard 
to single out one. But for a true-blue Hindi-movie fanatic like me, it's Amitabh Bachchan.
Coolest movie you've seen this year:
Padukone:
Still Alice
Singh: Nymphomaniac
Coolest co-star:
Padukone: Irrfan Khan
Singh: Hamish, the bullmastiff [from Dil Dhadakne Do]
Coolest set of wheels:
Singh: People should cycle more. But if I had to pick a car, it would have to be the Pagani Zonda.
Coolest game changers in Bollywood:
Padukone: Writers like Juhi Chaturvedi [she wrote Piku].
Singh: Aditya Chopra ("for his long-term vision"), AR Rahman ("for taking his talent to the global stage"), Aamir Khan ("for his ability to blend credible stories into a commercial cinematic format") and, more recently, SS Rajamouli ("for elevating the level of visual-effects-led storytelling in Indian films").
You would be truly cool if you could…
Singh: Create a lasting piece of cinema as a true auteur. That is, to make a film that I write, direct, act in, produce, compose music for and the works.
---
Suggested read: The secret behind Deepika Padukone's mysterious tweet!
---
The biggest change you've made to prepare for a role:
Singh: To play Bajirao… the physicality, the accent, the bearing, everything is new and different from anything I've done before.
Coolest lie you've told the world:
Singh: Lying is 
not cool. That's 
an oxymoron. But here's one: "I did not cheat on my diet today."
Who's Daddy Cool?
Singh: Boney M and Anil Kapoor… Actually, no, Anil Kapoor is a teenage bachelor.
Padukone: My daddy!
Coolest way to beat the heat:
Padukone: Sweat it.
Singh: Swim.
Padukone: I'm saying work out, he's saying swim. He's copying my answers.
Singh: Okay…drink lots of water. It's important to stay hydrated.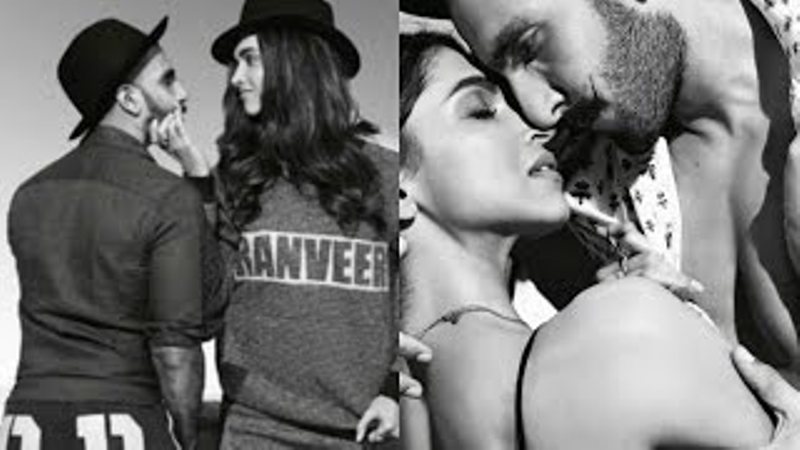 Image source: Youtube
Coolest Indian innovation:
Padukone: Sari.
Singh: The number zero.
Padukone: He should know. He failed in math.
Coolest idea you've ever had:
Singh: When I was a kid, I had this idea of becoming a mainstream Hindi film actor. And I followed it through.
Coolest dream you've had:
Singh: Just last night I dreamt that I was partying hard with Sanjay Leela Bhansali.
Padukone: I was in a battlefield, manning a tank.
Coolest bachelor party you've been to:
Singh: I've never been to one. Only one of my close friends is married and we were cheapskate buddies and didn't throw him one. But I do get several requests to dance at bachelorette parties.
Padukone: He doesn't even need to be asked.
Singh: No, really, they've very sincerely pursued my services. I'm surprised that me stripping down to my skivvies can mean so much to anyone.
Coolest thing you've done in a club:
Padukone: Had a cup of tea! I was with friends in a nightclub and they were drinking and dancing and I was sitting in a corner watching people—
I love watching people—and having chai.
Singh: Hanging from a disco ball. Also, I'm always
 up for a good dance-off.
Your coolest secret:
Singh: My movie ideas.
Padukone: It's not really a secret…I'm such a big fan of Woody Allen, I once tried staying at the same hotel as him, hoping I would bump into him!
Coolest birthday gift you've received:
Singh: A car, a vintage watch… but forget all that. Birthday sex beats everything.
Coolest app:
Singh: Shazam
Coolest word ever:
Singh: Action!
Padukone: Love
Aren't the two of them just adorable! Can I take them home, please? 😛 😉
News source: Vogue
Featured image source: Youtube
Summary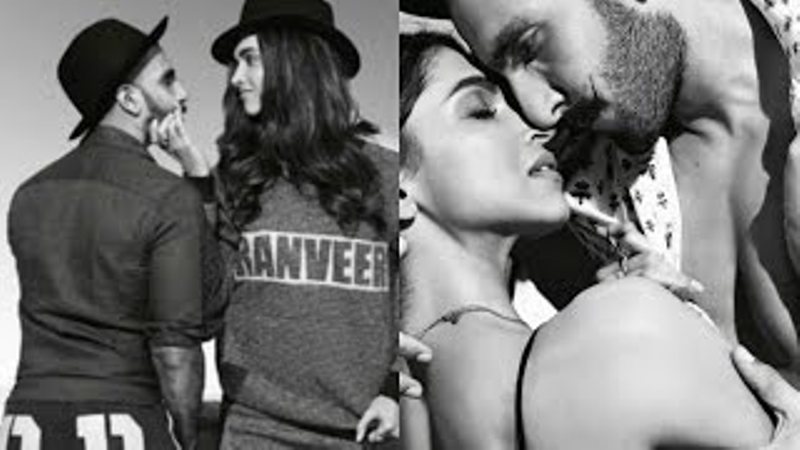 Article Name
Deepika Padukone And Ranveer Singh Did Their First-Ever Rapid Fire Together, And It's Good FUN!
Author
Description
Deepika Padukone seems to enjoy pulling Ranveer Singh's leg and he doesn't mind! Don't believe me? This rapid fire proves it!