"Nice", the most ambiguous and confusing word after "love!" But when a girl uses it to define her dream guy, she has just thrown you a cryptographic challenge! Worry not, I give you a list of things she might have meant when she says – 'nice guy..' After all a nice guy can mean so much…and we are ready to help…
Someone who is nice but not too nice.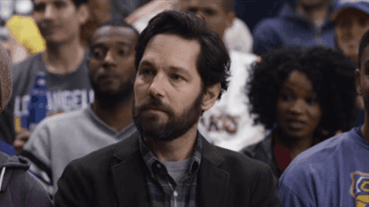 Image source: Giphy
---
Suggested read: 10 reasons why nice guys should win the girl but don't
---
Someone who does not 'commemorate' #NoShaveNovember unless he looks like Ryan Gosling! And yes, she decides whether he does or not!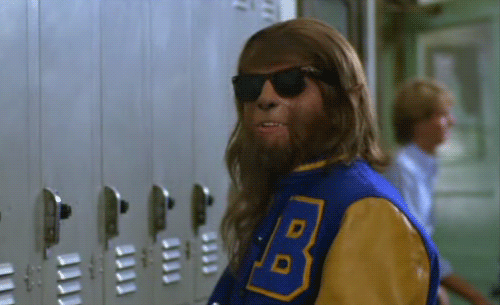 Image source: Giphy
Someone who knows that flowers don't fix problems but they do help a great deal!

Image source: Giphy
Someone who always has a bottle of wine in the fridge. Could be cheap. Don't worry, she won't know!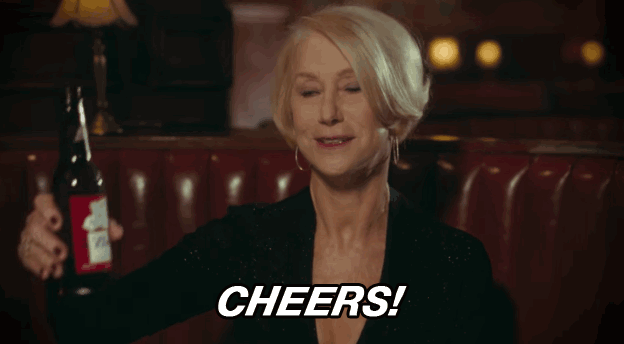 Image source: Giphy
Someone who calls her dad "Sir" and is afraid of him. Very.
Same applies to her dog!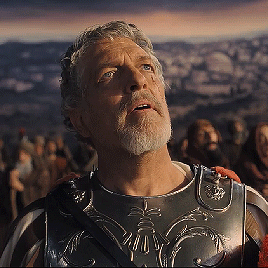 Image source: Giphy
Someone who asks "Have you lost some weight?" in place of "How are you?" every time he meets her!
Someone who lets his friends hit on her. That makes us women feel wanted!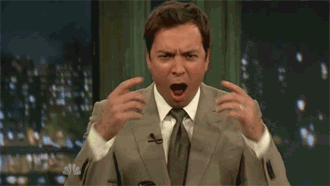 Image source: Giphy
Someone who lies to her about his "score"
But doesn't ask her for hers. You, certainly, don't wanna know, buddy!
Someone who keeps his 'eye-rolling' to a minimum when she is watching DDLJ for the nth time.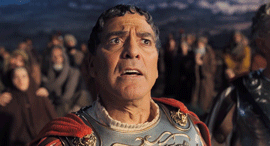 Image source: Giphy
Someone who changes his underwear. Twice a day.
Someone who lives by the phrase "Ladies first", especially when it comes to oral!
Someone who doesn't call her crazy just like that. She will give you real crazy if that's what you are looking for!
Someone who doesn't creep out when she texts his mom.
Someone who lets her cut out crop tops from his favourite tees.
Someone who doesn't talk of his ex, except when to remind himself about how lucky he is now!
Someone who takes a day off just to drive her to the nearest sale!
Someone who kisses her on the forehead.
While grabbing her ass, of course!
Someone who knows "Netflix and chill" doesn't allow him to put on his favourite superhero movie!
Someone who gives her a pet name like Queen B and not Bubbly!!!
Someone who says "I love you" because he means it. She doesn't need two liars in one relationship! 😉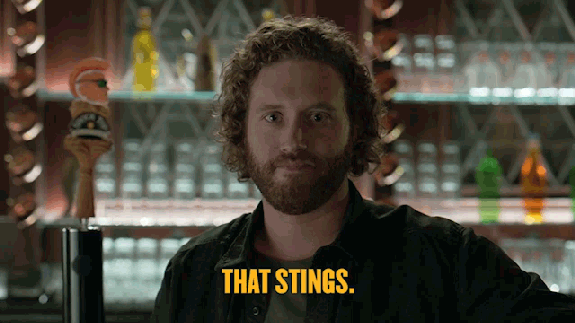 Image source: Giphy
Surprise her with a Flipkart parcel of lacy lingerie!
Don't talk about it!
Someone who lightly slaps her ass in public. We girls act like we don't like it! But!!!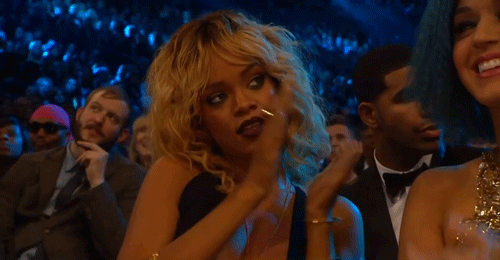 Image source: Giphy
Sexts never grow old!
Someone who tells her she is pretty when she tells him to tell her she is pretty.
Plus, tells her she is pretty when he wants to.
Someone who at least acts like he cares about what the bitchy colleague did at work!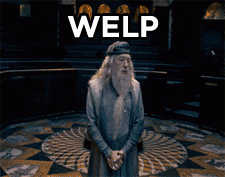 Image source: Giphy
And agrees that she's a bitch. Coz, she is, okay? You know what she did today…
Someone who tolerates the dead arm coz she wants to spoon!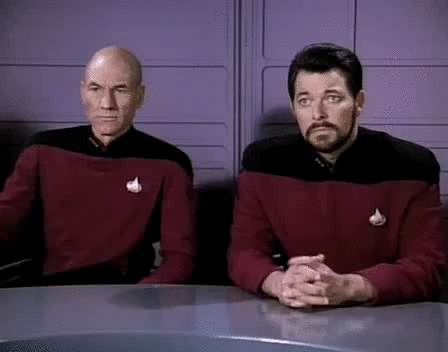 Image source: Giphy
Someone who is PMS-friendly!
Someone who doesn't give a shit when she says she doesn't like being touched!
Someone who knows which pictures to put on Facebook. The one that she approves of, obviously!
Someone who plays with her hair. Do I have to specify locations?!!!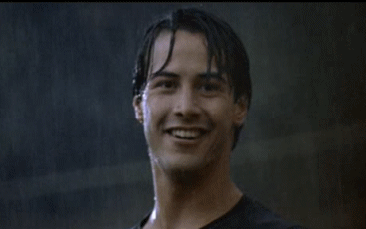 Image source: Giphy
Someone who buys her scrumptious, yummy, luscious and unsurprisingly, fatty food!
And someone who's a good sport when she says "no" but ends up eating even his share!
Someone who isn't an imbecile hating her when she ditches him with her friends.
Bro night out?!!! Brace yourself. A guilt trip is coming!
Someone who's mature enough to understand that shaving legs every day is just not possible.
But when she finally does it, he must acknowledge the soft texture!
But not crib again when he discovers that she stole his blade.
Someone who understands that women fart. And burp. And even dig their nose when lost in thought!
Someone who drives her to every party in town. Bonus: Pretends to have fun though is bored AF!
Someone who doesn't hide the remote control on Jhalak Dikhla Jaa finales!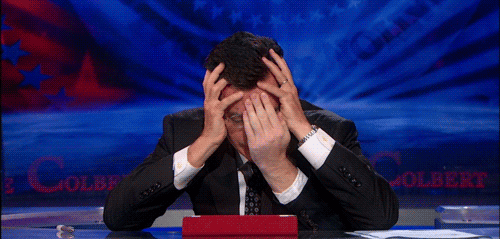 Image source: Giphy
---
Suggested read: 7 realistic reasons why nice guys succeed in finding the love of their life
---
Someone who likes each and every one of her posts on FB.
And who is not embarrassed by the fact that she copy-pastes life-changing quotes for selfie captions.
Someone who's a gentleman.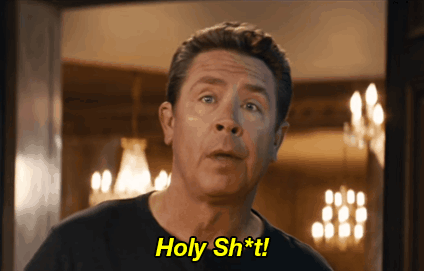 Image source: Giphy
For the last point, we need a different list! 😉
Featured image source: wooingla
Summary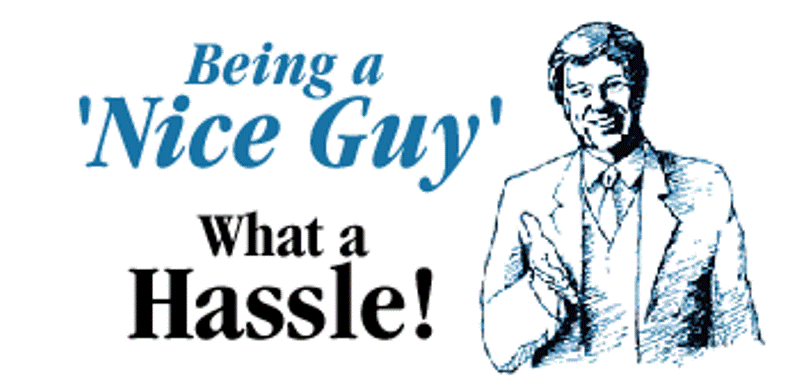 Article Name
What Girls Mean When They Say They Just Want A Nice Guy...
Author
Description
Ever heard her say she just wants a nice guy...well, we've cracked the code!