A wedding cake is more than just a traditional or a part of the decoration. It is the crown of your reception party and can make or break the evening celebration. To make sure that you have got just the perfect cake for your special day, you should do your bit of research. Wedding cake tasting is not only a mandatory thing to do, but is also one of the most enjoyable pre-wedding rituals. While it might be overwhelming to start with, the two of you can easily come up with the dream cake for your wedding.
In order to select the perfect cake, there are so many things that you should consider. Don't worry – we are here to help you. If you are planning your wedding, then you should certainly put some time out for tasting wedding cakes with your partner. It will be a fun activity to do together and will take off a lot of pressure from your shoulders too. Just make sure you follow these suggestions to pick a deserving cake for your big day.
---
Suggested read: Questions To Ask Your Wedding Planner Before Hiring Them
---
The importance of a wedding cake for you and your partner
This is probably the first thing that you and your significant other should consider before cake tasting. Your cake order would depend on different things, which would all relate to how important the cake is for both of you. A wedding cake signifies prosperity for the couple and their family. It is an age-old tradition that signifies the union of two people and their eternal promise.
If you are from a traditional background or have a long guest list, then chances are that you would like to have a big cake. Before you begin, have a discussion with your partner about the following things:
Budget: Firstly, you should know how much you are willing to pay for a wedding cake. You might already know that a slice can cost as less as $2 to as much as $50. It would depend on the bakery, the type of cake you have ordered, the size, ingredients, and numerous other factors.
Size and guest list: Your budget and guest list would be the most important factors for deciding the size of your wedding cake. Ideally, if you are expecting 50 to 100 people, then a 3-tier cake would be enough. A 5-tier cake usually serves around 200 people. If you are planning to have an intimate ceremony, then even a single or two-tier cake would be enough. If you know the placement of the cake, then it can further help you decide the size and the overall height.
Special requests: Lastly, if either of you has a special request for the wedding cake, then make sure it is noted beforehand. For instance, if you don't like the inclusion of a certain ingredient or have a religious request regarding the cake, then it should be noted before you start tasting.
Plan everything in advance
Just like every other major wedding activity, cake tasting should also be planned in advance. According to experts, it is recommended to plan at least 4 to 6 months in advance. In this way, you can easily shortlist the perfect cake for your wedding and also come up with a plan B. Since you would be having numerous other things to plan at the same time, it is important that at least your wedding cake would be sorted in advance.
Consider your wedding theme and style
This will help you shortlist just the perfect wedding cake for your big day. If you have a particular theme for your wedding, then the cake should certainly reflect that. For instance, if you are planning a winter wedding, then you can go with a snowflake cake. The color theme of your wedding party should also be reflected in the cake's design.
Don't restrict to one bakery
Before you plan the cake tasting, you should do a bit of survey in your area or town. Go ahead and ask your friends about their experience and shortlist some of the best bakeries in the city. Visit them whenever you like and taste some of their other products (like pastries or tarts). This will help you pick the perfect baker for your wedding cake.
Research a bit
These days, it has become quite easy to draw inspiration for wedding cakes, dresses, and other things. Consider searching a bit on platforms like Pinterest and Instagram or simply do a quick Google search. Download the images of a few cake designs that you like. Keep them handy when you visit the baker so that you can have a better vision of what you want.
Book a tasting schedule
Needless to say, you should book cake tasting in advance and let the baker know about your preferences as well. This will save everyone's time and efforts. Plan with your partner and make sure that the baker is also notified in advance.
It will take some time
To be honest, wedding cake tasting can be a time-consuming process. Though, if you like desserts, then it would be a memorable experience for you. Mostly, it takes around 2-3 hours for couples to taste different slices of cakes and reach a conclusion. Therefore, I would recommend keeping at least a few hours in hand for the tasting.
Know what you don't want
A lot of people often don't know the specifics related to their wedding cake, which is absolutely fine. Ideally, you should know what you don't want in your wedding cake. If there are certain flavors or design elements that you want to avoid, then inform your baker in advance. This will further save everyone's time during cake tasting.
Consider mixing different elements
A lot of people hesitate in trying something new and different for their wedding cake. If you want to create an impression, then consider mixing different elements and flavors together. For instance, you can think of mixing chocolate and citric flavors together. There is no harm in trying new things. You never know, you might end up starting a new trend.
---
Suggested read: Let's Make Outdoor Weddings Great Again
---
Drink water in between
A lot of couples make this rookie mistake during their wedding cake tasting. Make sure that you drink at least a sip of water in between to neutralize your taste. Otherwise, you won't be able to cleanse your palette and have the authentic taste of another cake. Though, make sure that you don't end up drinking a lot of water in the process. Also, don't hesitate in taking a second bite of the cake if you can't truly have its authentic flavor in the first bite.
Do not go for the tasting empty stomach
Just because you are going for a cake tasting, it doesn't mean that you have to be empty stomach. It is recommended to eat some salty snacks beforehand and sometimes even in between. Consuming too much sugar at once and that too empty stomach is a big no-no for your health.
Be open to suggestions
Talk to the people around you who have been married before and how they came up with their wedding cake. Be open to their suggestions and talk to your friends and family. Try to involve the people you really care about so that they won't have any complaints on the wedding day.
It should be a mutual decision
This might sound surprising, but a lot of times people forget that finalizing a wedding cake should be a mutual decision. If you are not happy with a cake, then let your partner know about it. At the same time, before you finalize something, ask your partner's opinion about the same. Remember, it should be a team effort.
Involve your baker
Apart from having an equal involvement of your partner, you should consider involving your baker as well. They will let you know the good and the bad things about certain flavors and designs. Don't hesitate and ask any question you have while cake tasting. It is better to be safe than sorry and you should have all the questions answered to avoid any last-minute rush.
Post-tasting and Delivery
Once you have finalized the cake flavor, design, size, and other important things, you can proceed with the order. Even after the tasting, keep in touch with the baker and make sure that they remember the wedding date. Also, ask them about the delivery of the cake. That is, how they plan to deliver it to the venue and will the cost be covered by the bakery or not.
Other things to consider
Apart from the above-listed things, quickly run through the following important questions as well.
Ask the baker about the frosting and let them know if you have anything specific in mind.
Oversee the decoration of the wedding cake and ask them if they will charge anything extra for it.
Let the baker know about any dietary or allergic ingredients in advance.
You should also know how many people the cake is expected to serve.
Consider the weather forecast as well. If it would be hot outside, then they might need to take extra measure for transporting the cake.
---
Suggested read: Here Is The Ultimate Guide On Pinterest Wedding Ideas
---
I'm sure that after following this guide, you would be able to proceed with cake tasting like a pro. Just be sure of what you want and don't be afraid to do something new. Ask any question you have in advance and include your partner as well as the baker to have the cake of your dreams on your special day.
Summary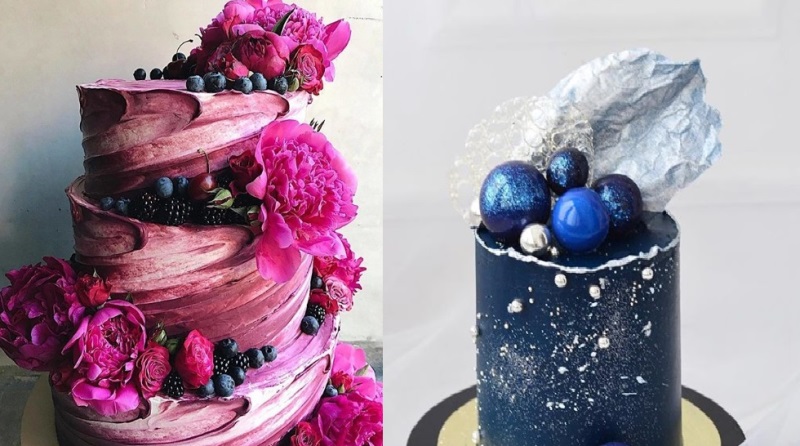 Article Name
Everything You Need To Know About Wedding Cake Tasting
Author
Description
Wedding cake tasting is not only a mandatory thing to do, but is also one of the most enjoyable pre-wedding rituals. Here's a guide to help you with it.