Online dating apps are a dime a dozen these days. Every other week, a "new" app is released which promises to be "the one" that addresses all the woes of online dating. Alas, that is not the case. There are still creeps online that harass women with unwanted and unwarranted abusive messages, unasked-for images of their private parts, and rude and crude ways of "flirting."
But there are some promising new releases that claim to be "female-centric," which claim that they have designed their apps such that women have all the power over who they interact with, as well as how and where the interaction takes place.
(I know I've used the quotes quite a few times, but I just couldn't help myself. Let me explain myself.
First set of quotes: they say it's a new app, but they all have virtually the same basic design and approach, with just a minor change in one of the features and they call it a new app.
Second set of quotes: every dating app designer claims that he has found the holy grail of features to circumvent the challenges and problems of all the other apps.
Third set of quotes: what a man, especially a creep and a pervert, deems flirting isn't necessarily flirting. It actually verges on abuse. Abuse can happen without even lifting a finger against a woman physically. Abuse via text messages and lewd pictures is also considered abuse.
Final set of quotes: although these dating apps claim that they have given all the power to their female users, there are still loopholes that leave many a woman vulnerable to abuse.)
As the year draws to a close, let's recap all the so-called female-centric mobile dating apps:
1. Siren
First up is the Seattle-based Siren dating app, which was launched back in October. Started by Susie Lee, Siren has two features that make it stand apart from the rest – one, a woman user controls who gets access to the pictures on her profile, and two, no more sleep-inducing long questionnaires. Read a detailed post about the app here.
2. The Catch
Image source: Google, copyright-free image under Creative Commons License
Second entry on this list is another dating app whose founder is a woman, who "wanted to create a safe place for women." Shannon Ong, the brains behind The Catch, bills the dating app as a cross between two popular reality TV shows, The Dating Game and The Bachelorette. For us Indians, it can be likened to a mythological Swayamvara, where several men vie for the honor of impressing one woman and finally marrying her. Here's the rest of the details about the app.
3. Bumble
Bumble dating app, started by Whitney Wolfe, an ex-Tinder employee, promises to be the next Tinder. It was launched on December 1st, Bumble lets users give a thumbs-up or thumbs-down to an app-suggested potential match. The feature that sets apart Bumble from the rest of the mobile apps is that all conversations are initiated by women within 24 hours. If they miss the boat, then they miss out on that particular match. Here's the full scoop on the app.
4. The Grade 
Next up is The Grade dating app, which promises to weed out creeps by giving grades to its users from A+ to F. These grades are awarded based on a user's popularity, which is decided by the number of times they have been 'liked' on the app and the content quality of user messages. No lewd comments, not use of slang, or inappropriate words in messages. If found guilty of any of these charges, the grade of the user is affected, with a user who gets an F getting kicked off the app. Here are all the details of the app.
5. Dapper
Dapper, which was launched on November 16th, 2014, in New York City, hopes to bring old-fashioned chivalry back by making its male users sign a "a gentleman's pledge." The app sends two users on a date to either a bar or a restaurant after two users have expressed mutual interest. The 2 main features that are of interest are: one, women decide where to meet and two, the app makes men shell out more than women. Read all the details here.
That was the list of all the female-centric dating apps of 2014 that we could scrounge up. Let us know what you think of them in the comments below!
Featured image source: Shutterstock
Summary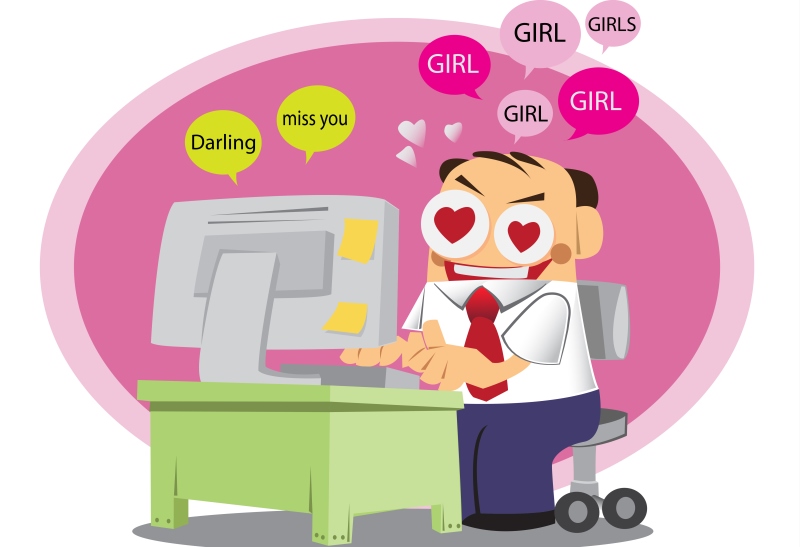 Article Name
Top 5 female-centric dating apps of 2014
Author
Description
Mobile dating apps have become ubiquitous. And as the year draws to a close, here's a look at the top 5 female-centric dating apps of 2014.