The sexting game has jumped on to a whole new level with vagina emoji-players entering the game-board!
Yes, Flirtmoji, a sex-positive startup has released a set of five diverse, body-positive (and absolutely adorable) vagina emojis. The self-proclaimed "group of hornballs" launched Flirtmoji last year to create a visual language of almost 200 emojis "designed to empower people of all sexualities to communicate their desires, concerns and flirtations."

Image source: Flirtmoji
The masterminds behind the designs of these adorable emojis that shall change the way the world sexts forever are Flirtmoji designers Jeremy Yingling and Katy McCarthy. The unique feature of the emojis is that they have made each vagina as close as possible to the real-life vaginas in their shape, hair-cut, size and color. Yingling concurs,
"We're trying to empower people to better communicate their needs and wants in sex. Visual language (like emojis) is powerful stuff. With Flirtmoji, we worked hard to create the visual language that sex deserves: playful, sex-positive, body-centric, entirely inclusive art."
In the next few months, Flirtmoji aims to launch even a more diverse range of vaginas as shown below: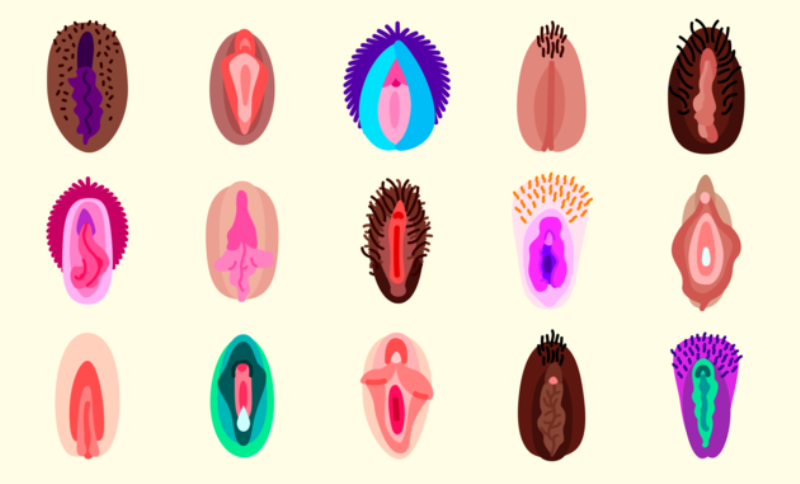 Image source: Flirtmoji
---
Suggested read: These weirdest sex records of all time will leave with one thought – WTF?!
---
Unfortunately, Flirtmoji isn't readily available for download on Google Play Store or Apple App Store as the stores have rejected the app on grounds of sexually explicit content. Yingling finds this censorship problematic and avers,
"Now we're equipped with phones and the potentiality to continue to embrace and grow our sexuality, but certain tech powerhouses have embraced rigid censorship parameters. Keeping open lines of sex-positive communication is a crucial part of having a healthy sex life. And a world of people having consensual, healthy sex is a good place to be."
Flirtmoji also has a chain of other emojis that relate to sexuality and consent to be used for injecting a playfulness in sexting and aims to release many more in the coming months as part of their 'BODIES' collection. These would include penises, vulvas, breasts and more.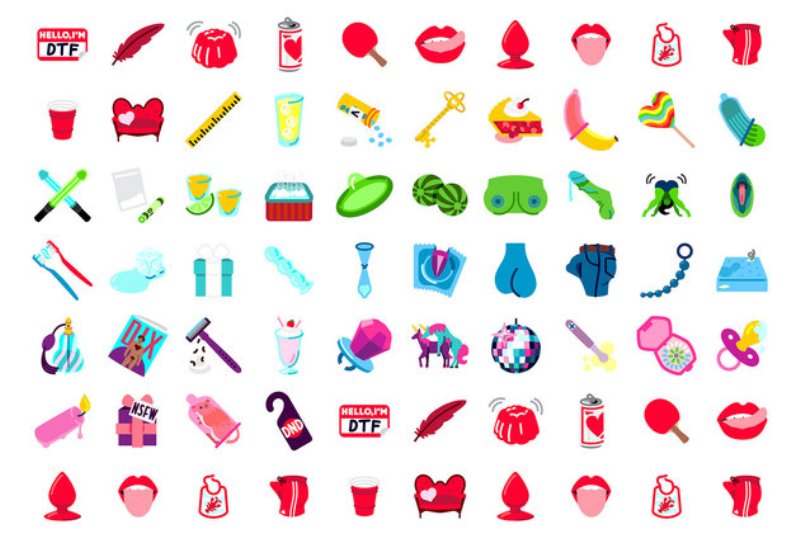 Image source: Flirtmoji
"We've been hard at work drawing body parts representational of all the things we find sexy in the human form." Yingling said. "That means diverse skin tones, tangles of hair, and details like wrinkles, veins, freckles, piercings, and curves that make our 'junk' beautiful."

Image source: Flirtmoji
To use these adorable emojis from Flirtmoji, users need to sign up by email and avail access to Flirtmoji's treasure-house of awesome sexmojis that they can copy paste into their messages!
Excited? 😉
Featured image source: Flirtmoji
Summary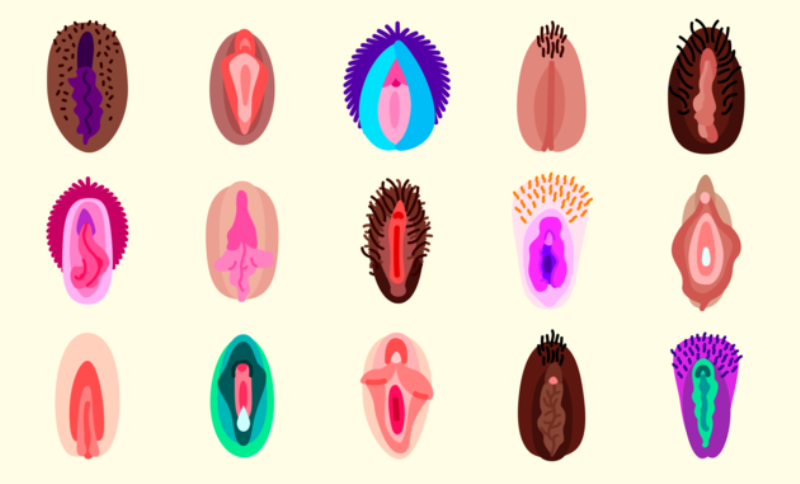 Article Name
Flirtmoji Is Out With A String Of Sexmojis, And They Are AWESOME!
Author
Description
Flirtmoji is out with a string of sexmojis and they are AWESOME!