December 16th, 2012 was a horrible day in the history of our country. A young woman's life was ruined by sexual deviants who brutally raped her and beat her male companion for coming to her aid. They then left her and her friend by the side of the road to die. And die, she did, but after a fortnight's struggle. She finally succumbed to severe internal injuries she sustained during the incident to her genitals, abdomen, and intestines.
And just last week, a documentary made by Briton Leslee Udwin, India's Daughter, was banned by the Union Government from broadcasting and/or publication of the documentary on any media outlet in the country. Social media went abuzz with this ban, calling it a gag against free speech; but the government stuck to its stand.
Now, the sole witness of the heinous incident that took place on that fateful day, Avanindra Pandey, Nirbhaya's male companion, has come out terming the documentary 'fake and insensitive,' according to a CNN-IBN news report.
---
Suggested read: Did the alleged rapist in Nagaland deserve his fate?
---
The documentary, which features the interview of one of the convicts, Mukesh Singh, who blames women for rape and also goes on to claim that his execution will imperil all the women in the country, was handled insensitively, says Avanindra. He also backs the Central Government's ban on it.
"The documentary is unbalanced as the victim's viewpoint is missing. The facts are hidden and the content is fake. Only Jyoti and I know what happened on that night and the documentary is far from truth," Avanindra said, according to CNN-IBN.
Image source: Xinhua/Rex
Talking about another discrepancy in the documentary, he went on to say that he had never heard of Satendra, Jyoti's tutor, who features many times in it. This tutor, Satendra, at one point in the documentary says, "Jyoti's friend wanted to see an action film."
"Moreover, how does he know which movie I wanted to watch on that night?" questions Avanindra.
Speaking out on the controversy that followed the release of the interview of one of convicts, Mukesh Singh, Avanindra said,
"A controversy was created unnecessarily and was sensationalized. The documentary made fun of emotions and questioned the law and order situation in our country."
Image source: Youtube
Further, he also commended the Central Government for its timely action of banning the documentary.
"The documentary has dented country's image and questioned law and order situation. The documentary showed that any individual can enter the Central Jail of our country and can interview a criminal," said Avanindra.
Whether the documentary depicts the events as they occurred or as Avanindra claims, it's been distorted, only the people involved know for sure.
---
Suggested read: This Pennsylvania prison clerk was blamed for her own rape!
---
The documentary was to be aired on NDTV on the occasion of International Women's Day on March 8th. But due to the ban, the channel chose to run a blank screen during the scheduled slot, as a form of protest.
Elsewhere, the documentary has garnered support, with its star-studded screening in New York on Monday. Stars like Meryl Streep, Frieda Pinto, Dakota Fanning lent their support to Leslee Udwin and her documentary with their presence. Further, the screening commenced with multiple Oscar winner Streep lighting about a dozen candles in honor of the braveheart, Nirbhaya.
Image source: Craig Ruttle/AP
"Tonight we light these candles to honor the value and work of Jyoti Singh's short, promising, life," said Streep. "She was India's daughter. Tonight she's our daughter too."
Frieda, who was also present on the occasion, said,
"Ultimately, this is a film that needs to go out. This is not a shame-India documentary."
---
Suggested read: 10 bizarre and unreal reasons why women get raped in India
---
Further, talking about the documentary, Frieda told the Associated Press,
"This film in no way is propagating violence in order to solve the problem. In fact, what we're saying is let's do this in the most civilized possible way ever."
She continued with,
"This is not just an India problem; this is a problem that inflicts almost every country in the world. There's not a single country in 2015 that is free of sexual violence against women."
The much talked about documentary was first aired in Britain on BBC, much ahead of its scheduled March 8th telecast, following the ban by the Indian Government. But the video is available on YouTube, which is removed from time to time by the Information and Broadcast Ministry.
Summary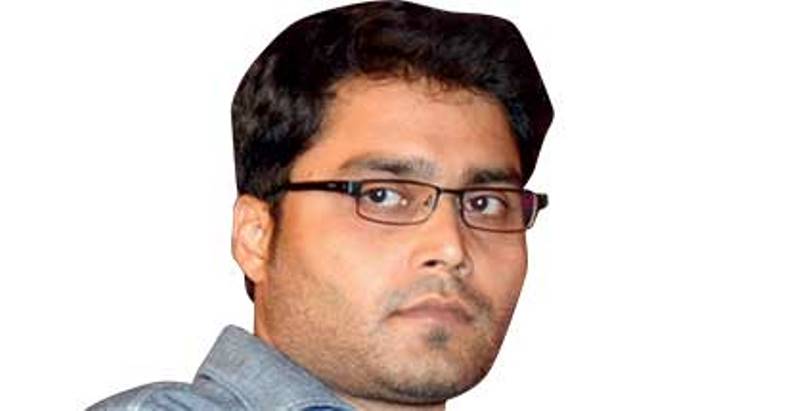 Article Name
Sole witness says BBC's Nirbhaya Documentary is fake
Author
Description
Avanindra Pandey, the sole witness & friend, has come forward stating that the Nirbhaya documentary 'India's Daughter' is fake and insensitive