The  actor who is of his own accord  admits that he may not be the best actor in Hollywood and yet he is okay with that cause he is certain he is the most hard-working one, is undeniably a man with some 'killer' modest-confidence! Yep, that's officially a thing courtesy Scott Eastwood – the criminally hot hunk we are hinting at!
Image source: Google, copyright-free image under Creative Commons License
The lead actor of the movie The Longest Ride, the 29-year-old heartthrob is a man who doles out theses enviable super-packets of modest-confidence ever so often. Our  favorite picks from the actor:
"I'll  probably not be the best actor in Hollywood, and I am okay with that. But I will be the hardest working one, and I'll be the one that people like to work with because I show up on time, and I don't complain."
"I am not the greatest actor in the world, but the reason I keep working is that I work hard and show up every day and be easy to work with."

"My father taught me not to over think things, that nothing will ever be perfect, so just keep moving and do your best."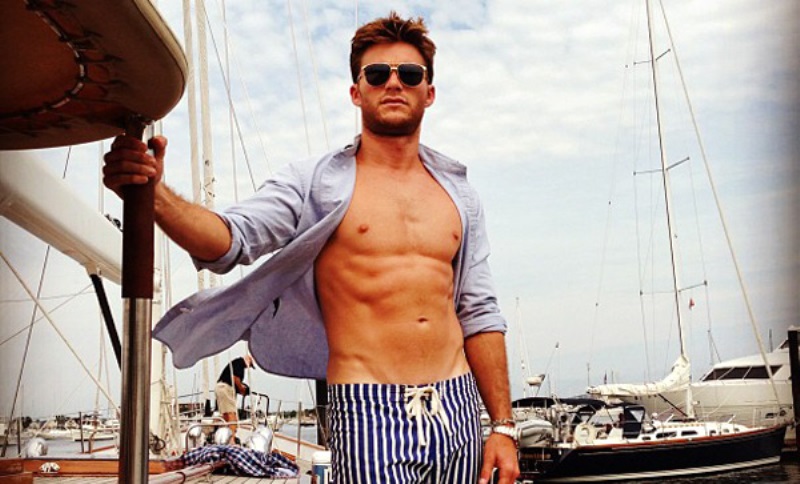 Image source: Google, copyright-free image under Creative Commons License
"I got into this business because I like acting and I want to make movies. I would be happy living the rest of my life never famous."
"My dad never took himself too seriously. He always treated everyone with respect, and he made sure I was like that, too. I show up, I hit my mark, and I say my lines."

"I never understood actors who could just wait around."
Now, who can resist that level of unconditional passion, humble certitude and experiential assurance? Not us mortals!! And his ginormous Instagram fan-base of over 5.5L followers evinces the same!
Check out snippets of Scott Eastwood Instagram life – a power house of insta-inspiration and insta-humor!
The hunk sure is a chip off the old block! Check out the resemblance between father and son.
The youngest son of the award winning American actor, director, and producer Clint Eastwood, Scott has worked in films like Flags of Our Fathers (2006), Gran Torino (2008), Invictus (2009), The Forger (2012), Trouble with the Curve (2012), and Fury (2014). He  also co-starred in the 2013 horror flick Texas Chainsaw 3D, with Alexandra Daddario. Scott will soon be seen alongside Joseph Gordon Levitt and Shailene Woodley in the upcoming biopic film Snowden, directed by Oliver Stone and set to release on Christmas Day in 2015. He shall also be seen in Suicide Squad, an adaptation of the DC Comics book in August 2016.
His comment sure explains this pic 😛
Eastwood made a surprise appearance at a showing of his movie The Longest Ride, and bought popcorn for the whole theater! Awwww…
With his little sister at Coachella.
The 29-year-old seen getting sugar fix with his costar, Britt Robertson.
Getting his quirk on with Roberston.
Just look at that jaw …
And for the final reason why you should follow Scott Eastwood Instagram account:
Reason enough to keep looking out at the actor's updates for some delightful-munch! 😉
Featured image source: Google, copyright-free image under Creative Commons License
Summary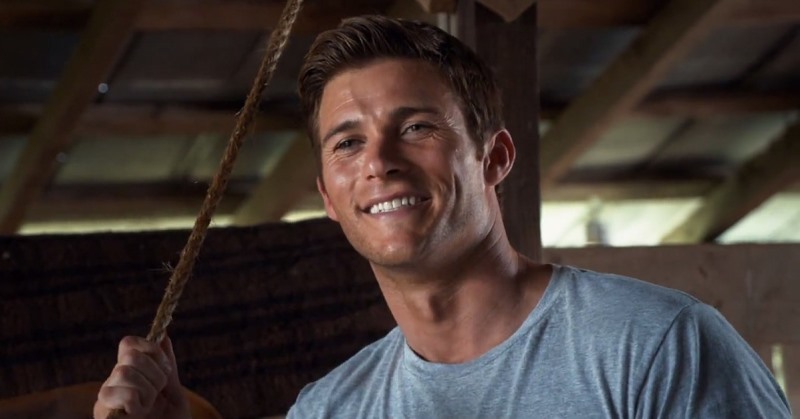 Article Name
Scott Eastwood Instagram: All American Stud's Slice Of Life
Author
Description
Scott Eastwood Instagram profile sure is one interesting slice of life of this all-American stud. He sure looks like he's just a chip off the old block!