What makes sensitive skin so tricky is that it gets aggravated real quick, and therefore, finding the right products for it becomes impossible. Hence, for sensitive skin, it is always best to for natural beauty products, which will not only not irritate your skin, instead they will enhance the health and glow of it by removing the blemishes and marks.
In today's post, we will be helping you with finding the best natural moisturizer for sensitive skin, that will prep it up for foundation and the makeup that follows.
Before trying any of the recommendations listed here, it is important that you get some skin tests done to ascertain your allergies. The results of the tests must be examined by a proper dermatologist, who can give you the required heads up on which natural ingredient suits your skin, and what doesn't. Remember, something that is healthy for one type of sensitive skin may not work the same way for another type. In fact, it might wreak havoc on your skin making the situation worse.
Let us give you a thumb rule that we stick to when going for a beauty product especially concerning sensitive skin – The Patch Test. Try a cherry amount of the moisturizer on your earlobe and let it rest for 10 minutes. If it does not itch or inflame, then you can go for this.
Why go for a natural moisturizer instead of a cosmetic solution?
The first trigger for sensitive skin is fragrance. This can aggravate the itchiness and cause more blemishes and spots. Natural fragrance, on the contrary, is soothing. It does not react with the skin. Instead it improves it.
Natural moisturizers provide a deeper nourishment to sensitive skin. This type of skin is flaky, which is the reason it gets red and upset so easily. The more sensitive your skin, the better you use natural products that heal the skin while not causing any stinging or burning sensation.
However, if you still want to use only cosmetic products, then here's some advice from a skin expert:
Leslie Baumann, M.D. and the director of University of Miami's Cosmetic Medicine and Research Institute, suggests that people with sensitive, combination and acne-prone skin, should, at all costs stay away from beauty formulas with fragrance and alcohol. Also, avoid the solutions that have added color, preservatives and formaldehyde that can irritate your skin further worsening its condition.
In her book, "The Skin Type Solution", Leslie Baumann writes that before investing in any skin-related products, people with sensitive skin type have to look closely at the label for the ingredients used to formulate the product. You might want to dodge products that contain vitamin C, propylene glycol, and sodium lauryl sulfate. These elements are known to further aggravate sensitive skin.
Those of you who would like to go the natural way, the next section will talk about the best natural moisturizers for sensitive skin.
---
Suggested read: Awesome Benefits Of Avocado For Your Skin, Hair, And Health
---
Natural moisturizer for sensitive skin
Here are some of the best natural moisturizers that work wonders on sensitive skin.
Buttermilk
Buttermilk contains lactic acid, which is generally one of the most important ingredients of beauty products. It will help get rid of the dead skin cells that are clogging your skin pores, and make your skin look younger by acting as an antioxidant. It is a safe ingredient which makes it even more important for sensitive skin.
Oatmeal
Oatmeal, because of its therapeutic properties, is used to treat skin ailments, for years! It comforts the skin by soothing inflammation, outbursts and redness. By adding honey to the oatmeal face mask, you can lend it an anti-bacterial property.
To make an oatmeal mask, all you need is a serving of steel-cut oatmeal. Prepare it with the help of the instructions on the package. Add 4 teaspoons of honey to it, and let it cool down to room temperature. Now apply the mask evenly on your face. Leave it on for thirty minutes and then, rinse thoroughly. Pat your skin dry with a soft face towel.
Coconut oil
A grandma recommended moisturizer on this list, coconut oil will give you're the deep nourishment it needs. The collagen in the skin will absorb the oil, thus making the skin suppler and lubricated. The oil is also anti-bacterial and anti-microbial, which means your skin will be protected from infections as well.
Shea butter
Being a rich source of vitamins A and F, shea butter is one of the best moisturizers in today's post. It hydrates your sensitive skin and keeps acne away. According to a study conducted in 2010, the cinnamic acid in shea butter makes it anti-inflammatory, and therefore, a great moisturizer for sensitive skin.
---
Suggested read: The ONLY 9 Lemon Juice Face Mask Recipes You Need For Clear, Flawless Skin
---
Cucumber
Cucumber is a natural astringent, which makes it great for oily skin type. The oat, on the other hand, serves as a mild exfoliator, which also absorbs extra oil that block skin pores. If you want, you can also add honey to this mixture, since it is anti-bacterial in nature.
To make a cucumber and oat face pack for yourself, cut a cucumber into two halves. We will be needing only one half. Place it in a blender, and then add 4 teaspoons of oats and a tablespoon of honey. Now squeeze juice of half a lemon into the blender, and mix well. Once the mixture looks consistent, massage it onto your skin, gently. This will help exfoliate dead skin cells, if any. Let the paste stay on for about 20 minutes, after which, you need to rinse it off with lukewarm water. Pat your skin dry.
Honey
Honey is antibacterial, which will cure your cystic acne in no time. Also, honey is antioxidant, and so, it will prevent the damage that is caused to the skin by free radicals.
Honey not only heals acne, but also makes your skin smoother and softer.
For the remedy, dab some honey on the affected area, and leave it on for 10 to 15 minutes. Now rinse off the area with lukewarm water.
The treatment should be repeated two to three times a day for best results.
An alternative to this remedy is to prepare a paste of honey and cinnamon powder. For the paste, mix half a teaspoon of honey with a teaspoon of cinnamon powder. Apply this paste on the affected area, and leave it on for 10 minutes or so. Wash the area with lukewarm water.
The remedy should be done once every day for a week.
Apricot kernel seed oil
One of the best nourishing ingredients for the sensitive skin type is the apricot kernel seed oil. The oil can be directly massaged on to the face, body, and/or hair. The oil can hydrate your skin by providing it the necessary vitamins and minerals.
The oil is easy absorbed by the skin, which makes it such a brilliant moisturizer. It has medium viscosity, which means it can easily blend with other natural agents. It is a great source of vitamins A, B, C, and E.
The rich nutritional profile of this oil makes it such an important natural product. You can use it on a daily basis for healthy-looking, more youthful skin.
Why natural food for skin
According to research, the skin requires essential nutrients to slow down the process of aging. For this a well-balanced diet is crucial, where you eat a plethora of healthy foods that help your skin remain supple and shining. However, according to Mary Lupo, MD, clinical professor of dermatology at Tulane University School of Medicine,
"The body delivers only a certain percentage of vitamins to your skin, no matter how much you ingest."
Hence you need to make sure the vitamins reach your skin. And the best way to do that is by applying vitamins to give your skin antiaging benefits, to improve the texture of your skin, to enhance the tone of your skin working specifically on your under-eye circles and fine lines near the mouth.
---
Suggested read: The ONLY 11 Exfoliating Face Scrub Recipes You Need For Gorgeous Skin
---
That is all we have on today's post on how to choose the best natural moisturizer for sensitive skin. Was this helpful? Will you be recommending it to others too? If you have makeup queries that you would like to share with us, then please do so in the comment section below. Our experts will get back to ASAP.
You can also subscribe to our newsletter to receive these articles in your inbox every day. The tips, tricks and tutorial we share will help you transform into a makeup pro, we promise.
Featured image source: Flickr 
Summary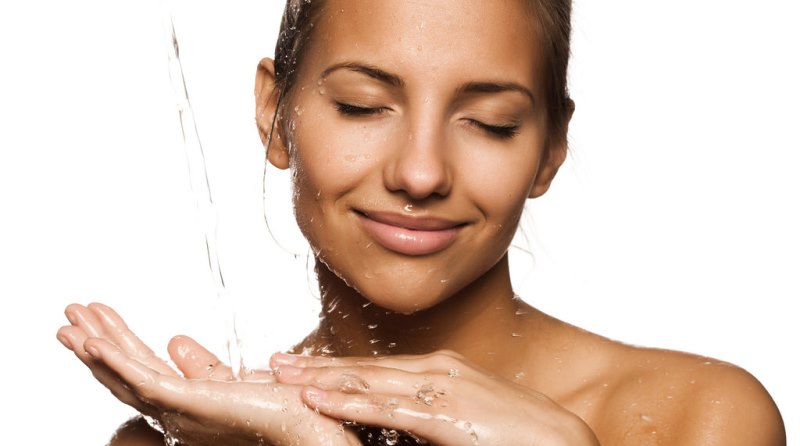 Article Name
Here Is The Best Natural Moisturizer For Sensitive Skin
Author
Description
In today's post, we'll be helping you with the best natural moisturizer for sensitive skin, that will prep it up for foundation and the makeup that follows.