Your time is limited, so don't waste it living someone else's life. Don't be trapped by dogma — which is living with the results of other people's thinking. Don't let the noise of others' opinions drown out your own inner voice. And most important, have the courage to follow your heart and intuition. They somehow already know what you truly want to become. Everything else is secondary. – Steve Jobs
Image source: Shutterstock 
If you haven't taken the Myers-Briggs personality test ever, then I must tell you that the test offers rating scale questions, with the scale ranging from strongly agree to strongly disagree. When you answer all the questions, you are given your result, which can be any one of these 16 categories:
Category 1: Analysts
– INTJ (The Architect)
– INTP (The Logician)
– ENTJ (The Commander
-ENTP (The Debater)
Category 2: Diplomats
-INFJ (The Advocate)
-INFP (The Mediator)
-ENFJ (The Protagonist)
-ENFP (The Campaigner)
Category 3: Sentinels
–ISTJ (The Logician)
-ISFJ (The Defender)
-ESTJ (The Executive)
-ESFJ (The Consul)
Category 4: Explorers
-ISTP (The Virtuoso)
-ISFP (The Adventurer)
-ESTP (The Entrepreneur)
-ESFP (The Entertainer)
After taking the test, if you realized that ENTJ is your personality type, then you have found your way to the right article to know more about your personality traits.
---
Suggested read: Why You Need To Look For A Partner With ISTJ Personality Traits
---
ENTJ stands for
Extroverted: People with this personality type enjoy spending time with other people. They have strong verbal skills and interacting with others helps them feel energized.
Intuitive: ENTJ prefer to think about the future rather than focus on the here-and-now. They usually find abstract and theoretical information more interesting that concrete details.
Thinking (T):How you make decisions. ENTJs make decisions based on logic and objective data rather than personal feelings.
Judging (J):How you orient yourself to the outside world. ENTJs are planners; they like to carefully plan things out well in advance.
Common ENTJ personality traits include,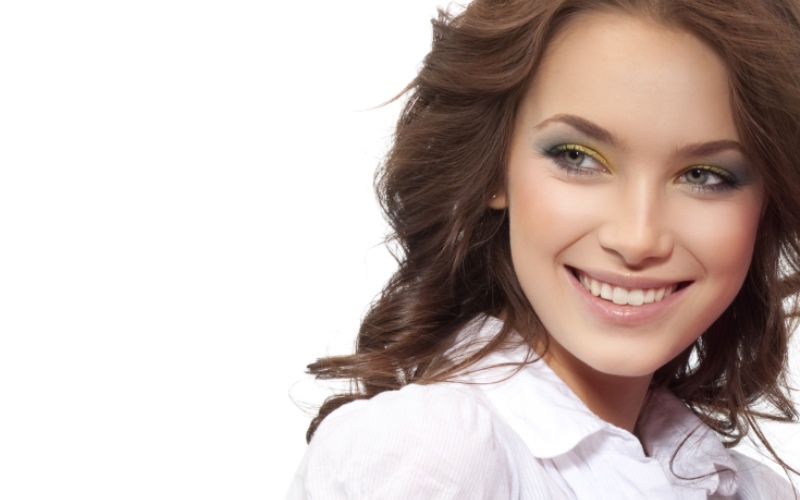 Image source: Shutterstock 
Excellent leadership skills
Self-assured
Strong communication abilities
Appreciates organization and structure
Good at making decisions
Likes to plan
Assertive and outspoken
Based on analysis of their lives and works, some researchers including Keirsey have suggested that the following famous individuals exhibit ENTJ characteristics:
Margaret Thatcher, former British Prime Minister
Franklin D. Roosevelt, former U.S. President
Candace Bergen, actress
Al Gore, former U.S. Vice President
Harrison Ford, actor
David Letterman, television host
Richard M. Nixon, former U.S. President
Patrick Stewart, actor
Some famous fictional characters that exhibit ENTJ characteristics include:
Tony Soprano, The Sopranos
David Palmer, 24
Malcolm Meryl, Arrow
Mary Talbot, Downtown Abbey
Francis J. Underwood, House of Cards
Jacqueline A. Sharp, House of Cards
River Tam, Firefly
Milady de Winter, The Three Musketeers
ENTJ is an outgoing personality type. They are born leaders, who are extraordinarily smart and attractive. But how can you use this information to determine whether the ENTJ you are dating is after all worth your time? We will tell you how!
Image source: Google, copyright-free image under Creative Commons License 
1. They lose their cool when someone's inefficient
ENTJs love efficiency so fiercely that even a hint of incompetency annoys them. If you are slow around an ENTJ, then prepare for their wrath. This is definitely one of the most unappealing qualities of the people who exhibit ENTJ personality traits.
2. These folks ooze out confidence
Since ENTJs are born leaders, it is, but natural, for them to be confident. They are usually the most popular people in the party, and are extroverts who can talk about anything under the sun with a sureness that might intimidate some.
3. These people find themselves in leadership roles even when they don't want to be the person in charge.
Since the ENTJ can attract almost anyone, they are often approached to lead movements. They are good at convincing people of an idea, which makes them good orators. Their charisma and presence makes people want to follow them. An ENTJ can also be a very successful motivational speaker for obvious reasons.
4. They are stubborn at times
Arguing with an ENTJ can be tough considering how stubborn they are and how fiercely they protect something they believe in. They are also annoying sulks who believe, most of the times, that things should always go their way. ENTJs think that they are always right, and this trait of theirs can cause some serious relationship issues.
---
Suggested read: How Do INFP Personality Traits Influence A Relationship?
---
Now let's see how all these traits affect an ENTJs love life.
The fact that an ENTJ has an outgoing personality is very attractive because people just love them, and we tend to love those who are loved by others; it is a human trait. So if you are a person who wants to be a part of a power couple, then dating an ENTJ is the right way forward. But if you tend to get over-possessive of your partner, then an ENTJ may not be the right match for you.
Another important factor when it comes to dating an ENTJ is how they ae hard to keep up with. They can seem a little intimidating because of their confidence and self-esteem. If you are someone who has a self-confidence issue, then an ENTJ could tear you down. If you are someone who is as aggressive as an ENTJ then, however, there should be no relationship issues.
An ENTJ is a very responsible partner, who considers the relationship's health depends solely on them. They will tend to spend a lot of time and energy on making the partner happy. But since they are stubborn folks, they might even seem a little difficult to live with. You will need to constantly remind your ENTJ lover that a relationship is after all a partnership between two people.
How compatible are ENTJs with other personality types?
Kindred spirits
The personality types with which ENTJs are likely to share their interests, and have a similar approach toward life are,
INTJ, The Mastermind
ESTJ, The Supervisor
ENTP, The Visionary
If you belong to any of the aforementioned personality traits, then you are likely to form a very good bond with an ENTJ because you both are very similar to each other.
Intriguing differences
The following personality traits have striking similarities with ENTJs; however, they have some key differences that make them seem intriguing and interesting:
ISTJ, The Inspector
INTP, The Architect
ENFP, The Champion
ENFJ, The Teacher
ENTJs are likely to get attracted to the aforementioned personality types. The relationship between ENTJs and the above will have a good balance of shared aims; the differences will challenge them to be more understanding and accommodating.
Potential Complements
ENTJs may not feel attracted immediately to the following personality types; however, if they give the friendship time, it could evolve into a relationship, and that too a strong one:
ISTP, The Craftsman
INFJ, The Cousellor
ESTP, The Dynamo
ESFJ, The Provider
When the ENTJs and the aforementioned spend more time with each other, they realize that they have more things in common, that too, important things. They will teach each other, inspire each other, and help each other grow.
Challenging Opposites
The personality types that have the greatest potential to have a clash with ENTJs are,
INFP, The Healer
ENTP, The Visionary
ENFP, The Champion
ENFJ, The Teacher
The aforementioned personality types have frequent conflicts with ENTJs, but this is not necessarily a bad thing; it can also mean a great opportunity for growth. ENTJs and the above have very different core values; they are motivated by different things. An ENTJ's strength is the above mentioned personality types' weakness, and vice-versa. Therefore, this is a chance for both the parties to learn from each other.
---
Suggested read: Here's Why A Person With ENFJ Personality Traits Is The Best To Fall In Love With
---
That is a wrap on what makes the people who exhibit ENTJ personality traits the best in the dating world.
Did you enjoy what you read? Will you be sharing it with your friends? Let us know in the comment section.
If you like us here, then you might like us on our Facebook page too. Check us out there!
To receive our posts in your mailbox, sign up for our newsletter TODAY!
See you again soon(est).
Featured image source: Shutterstock 
Summary
Article Name
How Do ENTJ Personality Traits Influence A Relationship?
Author
Description
In today's post, we will tell you all about ENTJ personality traits to give you a better understanding of the person you love.