Breaking the ice is the first step to getting to know someone. Who knows, you might develop a kickass friendship, if nothing, but you won't know where it goes unless you start somewhere.
How you approach her says a lot about you and goes a long way in creating a good first impression. Yet most men shudder at the thought of breaking the ice because they're afraid of making a fool of themselves or that the woman in question will turn them down. So what? Breaking the ice with a girl you don't know might feel extremely scary and difficult, but it's really not. Besides, practice makes perfect.
---
Suggested read: All the reasons why he didn't call after the first date
---
Breaking the ice is a simple task, but only if you do it right. Instead of Googling cheesy pickup lines, here's how to break the ice with a girl in neat little dos and don'ts that you can try it out for yourself. You can thank us later.
Dos
1. Approach her while she's with others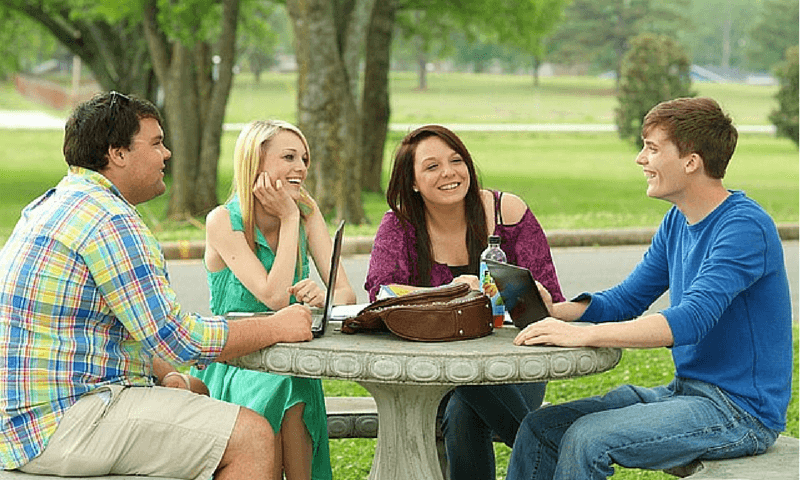 Image source: Pixabay, under Creative Commons License
There's no better way of showing your confidence than approaching her when she's with her set of people. When you walk up to her while she has company, you're already different than the rest – nothing shouts confidence more than a man who walks up to an entire group of people to ask one woman out.
Creepy men tend to approach a woman when she is alone so that they can pass sleazy comments, thinking they're complimenting them, or take advantage of her lack of company. Don't forget to make light conversation with her friends – not many men take the effort of doing it right.
2. Make eye contact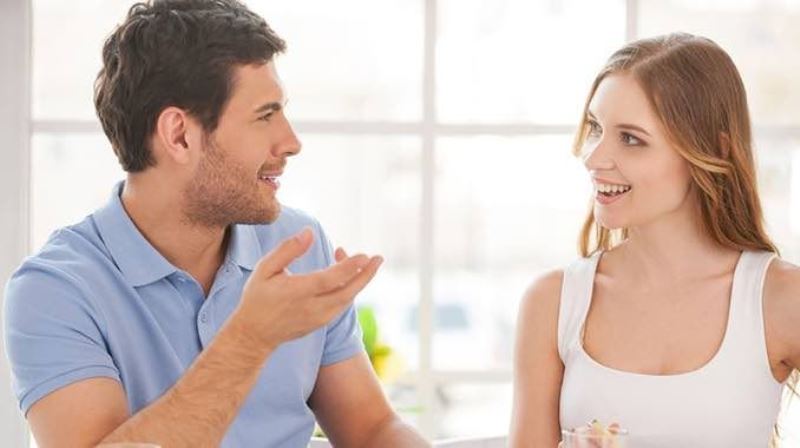 Image source: Google, copyright-free image under Creative Commons License
Your body language is extremely important when you go over to break the ice with her. Looking directly at her and not letting your attention waver play a very big role in letting her know that you're interested.
It's a myth that women like men who play hard to get. No, we don't. We like men who aren't afraid to be themselves and can show that they mean business instead of taking the easy way out.
3. Be polite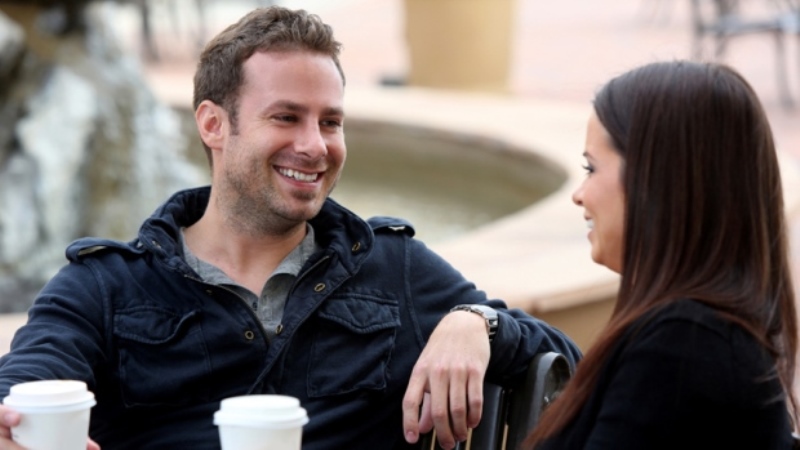 Image source: Google, copyright-free under Creative Commons License
When you're talking to someone you've never met before, being polite is something you shouldn't ever forget, let alone if you're speaking to a woman you want in your life. Being polite can never backfire on you. Everyone loves talking to a man who's well-mannered and doesn't go on talking about himself. Chivalry is welcome as well.
Introduce yourself, and tell her a little about yourself after you've asked about her. Listen more than you talk. Ask her if she'd like to eat something or grab a drink with you, depending on where you are; you don't have to necessarily get the bill for her. Asking her to join you simply shows that you want to spend time with her and you're different from the others.
4. Talk about something light and fun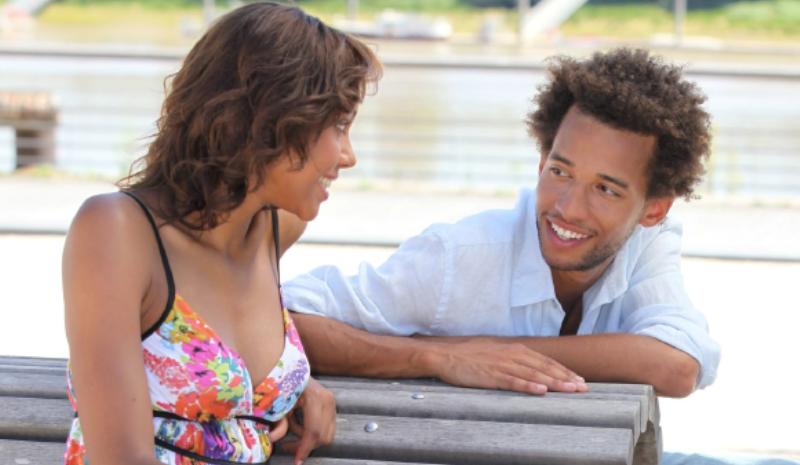 Image source: Google, copyright-free under Creative Commons License
When breaking the ice with a girl, you want to indulge her in a simple and pleasant conversation that will play on her mind for the rest of the evening. You don't want to bore her with something she might not be into, so pick safe topics for a conversation.
If you're at a coffee shop or a restaurant and you notice her while she's doing something, ask her about which book she's reading, which TV shows she likes to watch. Ask her whether she calls for the same drink every time. Random questions are the best way to break the ice.
If you're comfortable with dropping her compliments, say something genuine to her – you like her smile, or that you like how she spends time by herself.
5. Ask for her opinion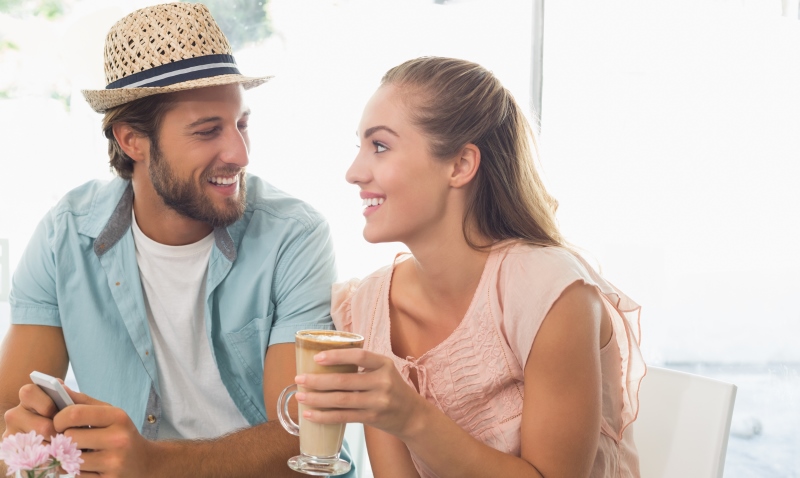 Image source: Shutterstock
Try this simple thing: Ask for her opinion on something as if she were one of your friends. You could say something like, "Hey, help us settle this"; tell her what you and your friends were discussing and ask for her opinion. Pick a casual topic and stay away from sensitive issues.
You could also start off by asking her to hold your drink while you show something to your friend. She'll definitely be wondering what you're up to and her eyes will be on you when you're doing whatever you're doing. When you go back to collect your drink, make conversation by introducing yourself and come up with something funny. She will be curious to know why you asked her to hold on to your drink; think of a reason before you approach her.
---
Suggested read: Wanna make your first date memorable? Here are a few ideas…
---
Don'ts
1. Don't approach every girl with only sex on your mind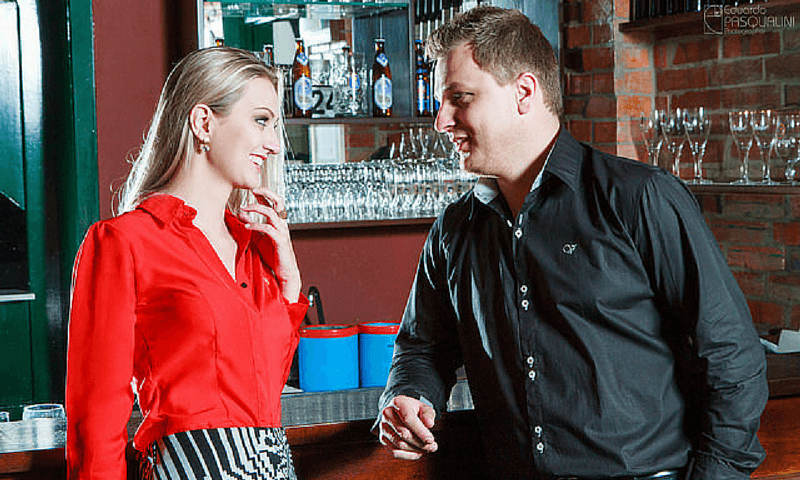 Image source: Flickr
It's nice to talk to and get to know new people outside of your limited circle. But if you approach a woman only with the intention of getting to score some, you're not going to be lucky every time. Not every woman is looking to get laid.
A pleasant conversation with someone, with some harmless flirting, doesn't hurt anyone. Wouldn't you also want to indulge in that once in a while? Just because she isn't looking to get a piece of you doesn't mean you can't have an enjoyable conversation. You don't have to be single minded every time you see an attractive woman.
2. Don't be a creep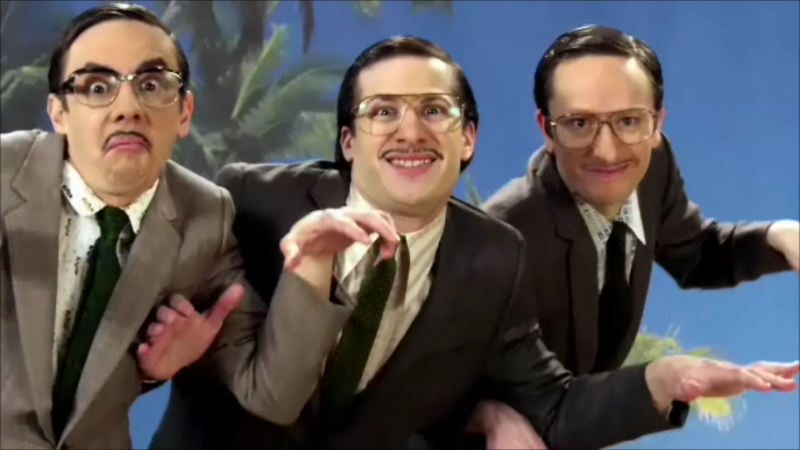 Image source: Youtube
Never forget your intention: You want to make conversation with a woman you liked at the bar. You don't want her running away in the other direction after speaking to you. So please don't try to talk dirty to her or make sexual references. That's not how you want to go about breaking the ice, unless you want to be slapped, do you now?
Some men are under the impression that creepy is the new sexy. Sorry to burst your bubble, but it's not! Sexual innuendoes are a big fat NO – get to that much later on, and only if she seems to be looking for the same thing that you are.
3. Don't pretend to be someone you're not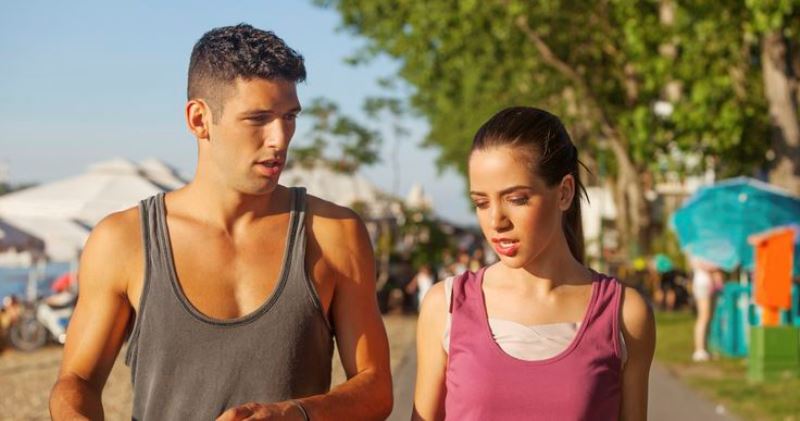 Image source: Google, copyright-free under Creative Commons License
No one likes a man who is pretending to be someone else. It only means that you're not comfortable and confident with who you are. Be yourself, no matter who that might be.
It's okay if your hobbies and likes don't match; you don't have to pretend. Women appreciate men who are genuine. Not everyone will like you. If she doesn't like you for you, it's not a big deal. You don't have to please every woman you come across. This is a major don't when it comes to how to break the ice with a girl.
4. Don't go on about yourself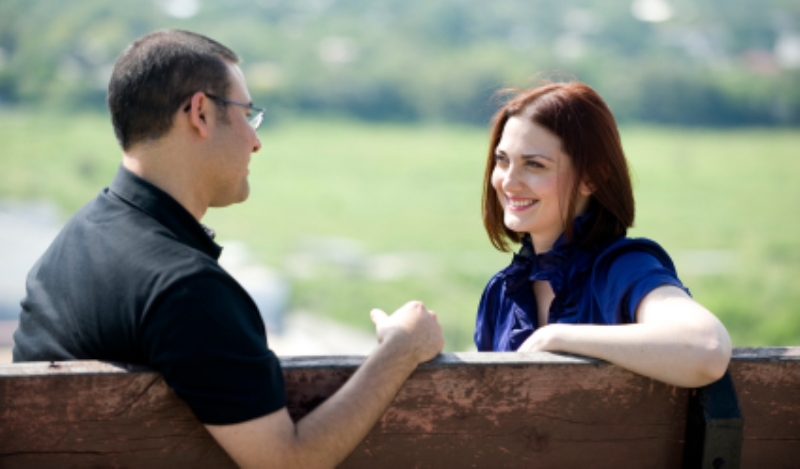 Image source: Google, copyright-free under Creative Commons License
Ask about her, what she likes to do in her free time, her favorite cuisine, what weather she loves the most. Beyond a point, talk about yourself only if she asks. When you do happen to talk about yourself, remember to not boast everything you have accomplished and achieved. She's not interested in talking to you if you are full of yourself. Be confident, but don't turn her off by going on about how much money you make.
Tip: Avoid breaking the ice with a girl when you've had too much to drink. Chances are, you'll end up ruining it for yourself instead of making a positive impression.
5. Don't cross the line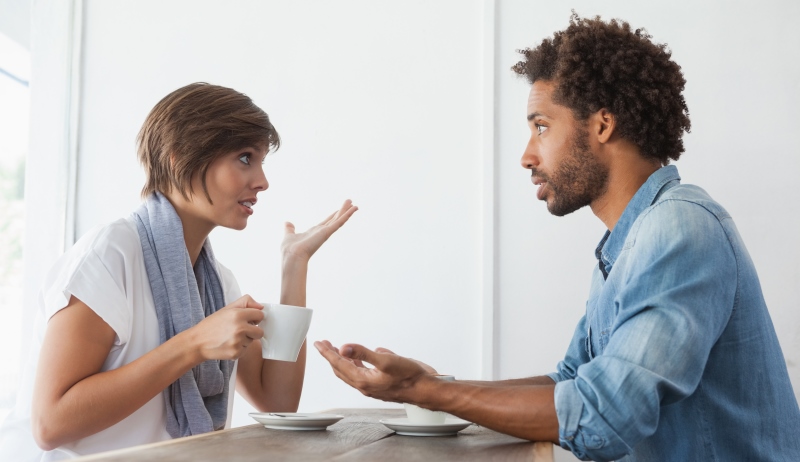 Image source: Shutterstock
While breaking the ice with her, don't get too carried away. Respect her space and don't ask questions that might be too personal for her to answer. Don't push her to talk about something she is uncomfortable with. At the same time, you don't need to divulge too much about your personal life either – you can always get to that later if the two of you become something more.
No one likes to talk to a man who doesn't know where to draw the line. Similarly, don't get too touchy just because she laughed at your joke and you think she's comfortable. Back off if she isn't interested.
---
Suggested read: Should I or shouldn't I text her first? Here's the answer…
---
Women aren't used to men walking up to them to have a conversation without having ulterior motives of their own. So if you're one of the nice men out there, please head right over – women need to know men like you. There's no need to be nervous. Take a deep breath and remind yourself of the things you love about yourself. Confidence is key.
Besides, how you broke the ice with her will always be a story people will want to know. Ace this one and you'll have a good story to tell. We promise you won't have to lie this time!
And that is all you need to know about how to break the ice with a girl you like. Good luck!
Featured image source: Shutterstock
Summary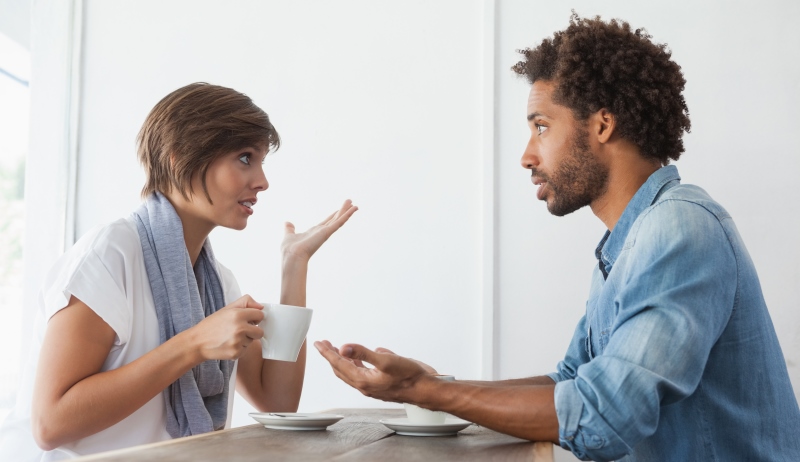 Article Name
How To Break The Ice With A Girl: Dos And Don'ts
Author
Description
You like someone, but don't know how to break the ice with a girl without coming across as a creep? Worry not, and take a few minutes to read this.