You know who are the strongest and most content people in the world? They are those who find meaning in solitude and enjoy their own company. After all, they don't need anyone else to define themselves.
For as long as I can remember, I have been a loner. Yes, I have been in and out of a few relationships, but singlehood has certainly made me who I'm today. To be honest, I love to spend time with myself and being single. I don't have to be answerable to anyone and can literally do anything I like. From having ice cream for dinner to binge-watching your favorite shows, the list goes on and on.
---
Suggested read: Am I Going To Be Single Forever: 11 Signs That Will Definitely Consolidate Your Fears
---
There are so many things you can do to learn how to enjoy single life. As someone who takes pride in his singlehood, I can give you countless reasons for why being single is the best. Here's how you can also make the most of it.
Get to know yourself
This is the most important thing that I have learned from my singlehood. It gave me a chance to truly know myself from inside out. A while back, I read a Japanese proverb about how we all have three faces – one we show to the world, the second our loved ones, and the third we only show to ourselves. That third face is who we truly are. Until and unless you spend quality time with yourself, you won't be able to reveal your inner self.
Travel
If you are single, then you should certainly go on a solo trip. Trust me, solo travel is not overrated at all. It will help you know yourself on so many levels. You can meet other travelers or locals, try different things, and can be completely free. Simply pick a place you like and explore it on your own terms – without any constraints.
Spend time with your friends and family
One of the best things about being single is that we get enough time with our loved ones. Seriously, when was the last time you had a heartfelt discussion with your parents? Go ahead and take them out on a lunch date or simply make some random plans with your friends. Do nothing and everything with the people you love and life will be beautiful.
Work on your passion
While it is important to be surrounded by your loved ones, you should not neglect your passion at the same time. What is the one thing that sets a fire in you? It can be anything – writing, cooking, painting, cycling, dancing, singing, or even collecting seashells. Take some time out and start working on your passion. It will heal your soul and help you in more ways than you can imagine.
Relax
La Dolce Far Niente
The Latin phrase closely translates to "The sweetness of doing nothing". I came across it while reading Eat Pray Love and found it pretty fascinating. Sometimes, the best thing you can do is nothing. Simply calm your senses and surround yourself with positivity. It will anchor your body and mind to your soul.
Go on solo dates
This is something I do quite often. Just because you are single, it doesn't mean that you can't go on a romantic date. Go on and take yourself out for movies, brunches, hikes, or even bowling. You need to understand that you are whole and complete. You don't need anyone else. The moment you realize this, you would find eternal bliss in solitude.
Enjoy your freedom
I'm not saying that relationships take away a sense of freedom from us, but they do restrain us at times. If you want to know how to enjoy single life, then start by embracing your freedom. Nothing (or no one) can stop you from doing the things you love now. It doesn't matter if you want to eat pancakes all day long or buy as many shoes as you want – the sky is the limit.
Volunteer
If you have enough time, then try to volunteer. I would recommend finding a cause that resonates with you and contributing something towards it. Your time is the most precious thing and you can certainly make a difference with it. Be it animal rights, suicide prevention helpline, female empowerment, or education. Pick a cause and start working on it.
Start something new
For a very long time, I wanted to start a dedicated blog. Sadly, some or other thing always kept me occupied. Don't make the same mistake and start something new of your own. It doesn't matter if it is an online store or just a new journal. Do something new that reflects your inner self.
---
Suggested read: 10 Fun Things You Can Do When You Are Single On Valentine's Day 
---
Break old habits
Truth to be told, we all have certain unhealthy habits that we find hard to let go of. For instance, I used to smoke a bit and couldn't really give it up. After some failed attempts, I was able to excel. It has been more than 4 years now since I smoked. They say it takes 21 days to break (or make) a habit. Take it one day at a time till you break an unhealthy habit.
Make new habits
Apart from breaking old unhealthy habits, you can also make an effort to build new ones. Waking up early, going for a jog, meditating, reading, eating fruits, staying hydrated – the list goes on and on. Take it one habit at a time and try to develop a healthy lifestyle.
Socialize!
While it is important to spend some time alone, you should not restrain yourself in boundaries. Attend the kinds of events that suit your interests or simply go to a party every once in a while. Be open to the idea of meeting new people and expanding your circle.
Reflect on your past
In order to grow as an individual, it is important to learn from your mistakes. There is no greater teacher in the world than our past. Every once in a while, dwell on your past and try to understand the things you could have done differently. Nevertheless, don't overdo it and make sure that your past won't ruin your present.
Plan your future
Enjoy the beauty of the spectacular now, but make sure your future is sorted as well. Have a blueprint of your future in your mind and know where your life is going. It will help you set achievable goals and keep you motivated. Though, don't overdo it or be obsessed with your future while doing so.
Get a makeover
If you want, you can always get a makeover. Do this for yourself and not to impress others. There is just something therapeutic about buying new clothes or getting our hair done. Not only will it boost your confidence, it will also make you feel like a brand new person.
Flirt (like a boss)
This is undoubtedly one of the best things about singlehood. You can flirt with almost as many people as you want without upsetting your partner. Want to talk to someone? Simply go ahead and introduce yourself. Though, you should try to level up your flirting game if you want to take this seriously.
Talk to strangers
It might sound odd, but some of the best conversations that I have had in my life are with strangers. Try to talk to the people around you and start a conversation. You never know, it might lead to something long-term or can give you everlasting memories. Sometimes, a stranger can give us a whole new perspective towards life.
Redecorate
If you live on your own, then you should certainly take some time out to redecorate your space. After all, it reflects who you are and is also responsible for driving the energy around you. Make an effort and be sure that your space depicts a part of you. Do what you like and go overboard if you have to.
Read
Read – as much as you can. It will be the perfect way to escape from your world instantly. Don't stick to just one genre. Expand your taste and read all kinds of romantic, self-help, classics, thrillers, and all kinds of books. I would recommend reading right before going to sleep. It will also calm your senses and prepare you for a soothing slumber.
Get drunk
There is nothing quite like getting drunk with our friends on a Saturday night. Go out there with the people you love and get drunk. If you want, you can just stay in and do the same as well. Don't care about tomorrow and live in the present – you have earned it. Needless to say, if you have a drinking problem, then simply skip this suggestion.
Say "yes" to life
Last, but most importantly, you should be open to new ideas, people, and things in life. Don't think that you can't change or confine yourself in boundaries. Remember, you are not a box – you have more than four sides. Take a leap of faith and make sure that you have no regrets. You have got one life to live and only one life to love.
---
Suggested read: How To Ask A Girl Whether She Is Single Or Not Without Being A Jerk
---
I'm sure that by implementing some of these suggestions, you would certainly be able to own singlehood like a boss. To be honest, learning how to enjoy single life is the easiest thing. Be natural and do what you love. Make the most of your time and be the superstar that you are!
Featured image source: Google, copyright-free image under Creative Commons License
Summary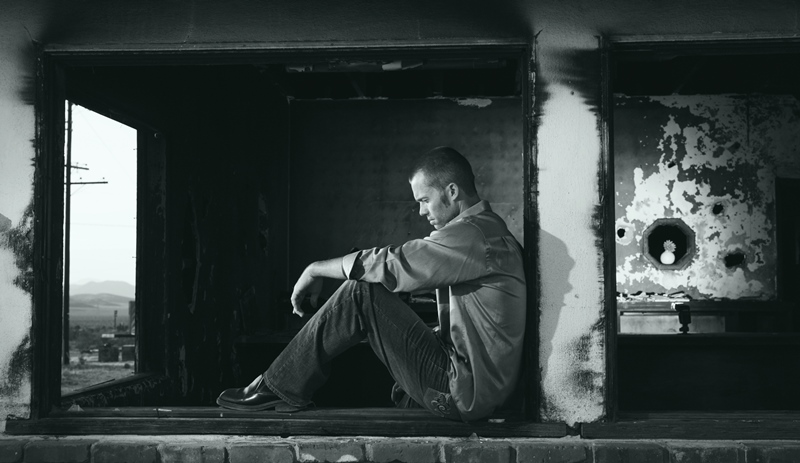 Article Name
How to Enjoy Single Life: 21 Ways to Embrace Singlehood like a Boss
Author
Description
As someone who takes pride in his singlehood, I can give you countless reasons for why being single is the best. You too can learn how to enjoy single life.