Girl 1: "Ah, so you got invited to Anita's wedding, huh?"
Girl 2: "Yeah"
Girl 1: "But I am not going, of course!
   Do you remember how she behaved on prom night (14 years, 8 months and 2 days ago?)
   And she tried to seduce Raj away from me!"
Girl 2: "But wasn't Raj her ex?"
Girl 1: "What do you mean?! Naturally, he dumped her for me!"
Girl 2: "Hmm. But I think she's being the bigger person here and inviting you despite the loathing. You need to respond not react!"
Girl 1: "You are right.  I should go for the wedding to extend my warmest wishes for the couple and their future!"
Splendid, isn't it?! She decides to go to her frenemy's wedding because she has forgiven her! Or has she? Here's what is going on in that head.. after all forgiving and forgetting a frenemy is harder than you think, especially if an ex is involved too!
A solitaire? Who's she marrying, Anant Ambani?! 😉

Scruffy chic theme? I can't believe I am doing this!

Look at her! Even after all that foundation I can see how ugly she is!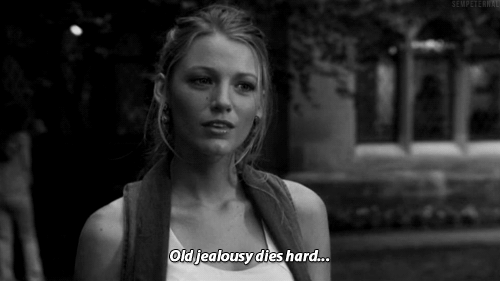 Image source: wifflegif
"Hey! Hi! How have you been? We haven't met since high school!!!" *Conscious choice, b*tch!*

"You need to tell me everything that I have missed!" *Gossip, to be precise! BTW, with all that red I am having a bull moment here!*

Yeah, go pop your cherries first and then we have the whole weekend to discuss how miserable I have been!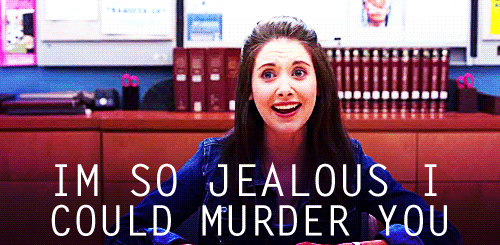 Image source: Tumblr
Oh God! Mrs. S is making her way towards me. Aunty Alert!

"Hi beta! Kaisi hain aap? How did you lose so much weight?! Are you seeing anyone?" *Last question is all that she cares about!* *and the question before that shouldn't be mistaken for a compliment!*

Okay, it's finally starting! Phew!

I don't know what's more pimped out, A or the house!

I have seen that lehenga before… Hmm… Didn't she wear that for a performance in class 4?

They have turned her hands into a hideous art-work. Or any exposed part actually!

*Enter the groom* White horse? I think I should call PETA!

And he's going regal now, swapping the horse for an elephant, if you know what I mean!

Why the f*ck is he holding a sword?!   If he thinks he will need it at some point in his married life, I heart him already!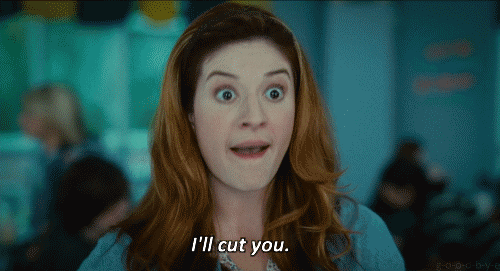 Image source: Tumblr
---
Suggested read: 10 thoughts that cross your mind when your friend gets a boyfriend
---
*Enter the baratis* In trucks? Like seriously! I have so much to tell my bestie!

Urgent need for a dance teacher! I think they took 'hitting the dancefloor' literally!

Never been turned off by a horde of men at the same time. And I have seen some real sh*t, trust me!

Why is that random aunty pointing at me? OMG! She is the CEO of 'KuwadiKudi.com'!

Why is mom being so friendly with Mrs. S? Oh I forgot to tell you! She tagged along because "agar hum kisi k shaadi mein nahi jayenge, toh tumhari shaadi mein bhi koi nahi ayega!" That's the whole point, Ma!

Image source: Tumblr
Look at that drunk uncle! I am sure the bride will have to be sorry for inviting him!

He's coming at me! "Hello ji!"

*The food has been served* Savior!

Biriyani? Let me take a bite! *Flash* Did he just capture me in all my piggy glory?!

Who's the caterer? This is what he calls a Biriyani?! The last wedding I attended, the food was so yumm that… no, it was the wedding before that… or?

Hand-painted signs to the bathroom!

A picture of the groom and bride on the bathroom doors?!!!

"Together forever, huh?" Yeah, we will see about that?!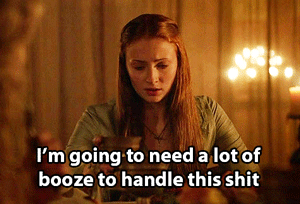 Image source: Goodreads
The last phera. Phew! Let's go home, mom! The show's over!

Ya, she's moving 2 blocks away. So we need to cry her an ocean in between!

I hated the wedding. Hated it! What had I ever done to endure this pain?

Reception pe aa rahi ho na, beta?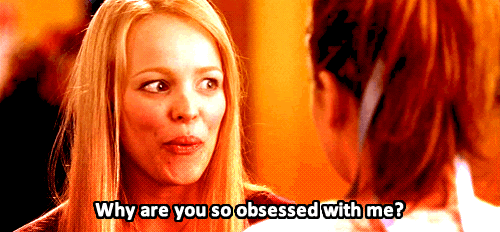 Image source: eonline
Of course, aunty! 😉
Tell us your frenemy experiences! 😉
Featured image source: youqueen
Summary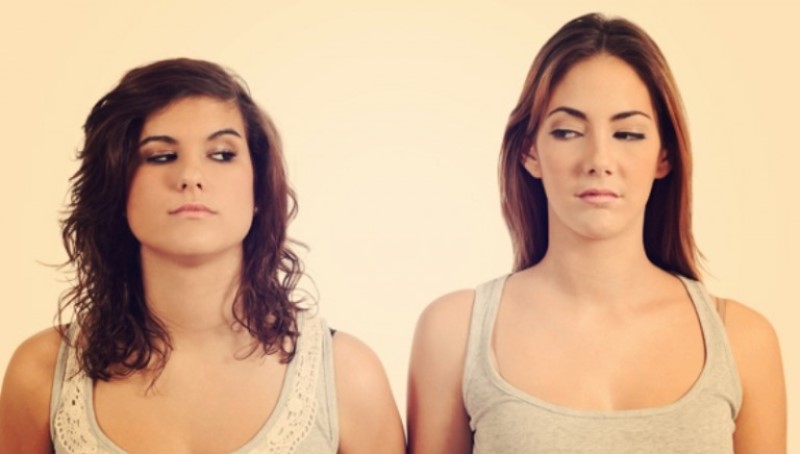 Article Name
Inside The Mind Of A Girl Attending The Wedding Of A Frenemy
Author
Description
What happens when 'tis a wedding invite and the name reads 'frenemy alert!'