Marriage proposals have become even more important and grand than the actual wedding ceremony itself. The idea seems to be – the bigger, the better; the splashier, the best! But as it so happens, some of these proposals aren't received well by the intended party. There's almost always a 50-50 chance of the proposal being rejected and the person who put in so much effort is left red-faced with embarrassment. To add insult to injury, some of these refusals are caught on camera. A big OUCH! So, we thought why not compile a list of wedding proposals that were, well, FAILS. Here goes!
---
Suggested read: The most innovative marriage proposals of 2014
---
1. He chooses the best place to propose – the ubiquitous shopping mall. Then, he hired some great guitarists and tried to propose to his girlfriend, but was interrupted by a toy train! He had the rapt attention of the public, and then he bends down on his knees and all of a sudden he was on the floor! Check out this video and learn what went wrong in this great set-up.
---
Suggested read: This dad took his newborn son's help to propose to mom
---
2. Couple was in a boat with some friends, a little ways away from the shore. On the bank, there were some great friends holding placards that said, "WILL YOU MARRY ME SHERRY." And then, the ring was lost before she could say "Yes." Check out how a wedding proposal ends up as a treasure hunt!
---
Suggested read: This Frozen-themed proposal will make you go Awwwww
---
3. On a beautiful sunny day, a man decides to propose to his girlfriend at a park. So this smart guy bought a $1 helium-filled heart-shaped balloon and ties a $2000 ring to it. After proposing he wanted to get close to the balloon more than the woman he just proposed! Surprised? Check out why he did so in this next video.
---
Suggested read: This guy went all out and proposed via a global scavenger hunt!
---
4. Friends were celebrating Manly-Warringah Sea Eagles' National Rugby League 2011 win, which was covered on national TV. The genius guy proposes to his girlfriend on national TV, all excited, thinking what could be cooler than proposing to a girl than when thousands of people are watching. But alas, to his dismay, he found out that his girlfriend and he might not have been on the same page. Ouch!
---
Suggested read: This 365-day marriage proposal will melt your heart!
---
5. This next guy decides to propose to his girlfriend at a basketball game, when they are surrounded by several cameras and millions of eyes are trained on them. Just like the guy in the previous video, this guy too didn't stop to think whether they were both on the same page about their future. Well, this awkward failed marriage proposal made by this guy can surely teach the world a lot of lessons and make a list of don'ts that guys need to keep handy while thinking of proposing to their girlfriends.
---
Suggested read: A wedding planner plans a FAKE wedding to propose!
---
6. A young couple is out on a stroll in the busy Times Square in New York at night. There are people everywhere. Then, all of a sudden, the guy goes down on one knee, holding up a ring to his girlfriend. One of the many in the crowd yells, 'He's proposing!' That's when the unexpected thing happens. Watch the video to know what exactly happened.
Although these guys' proposals were either rejected or plain failed, we wish them all the best for the next time!
Featured image source: Google, copyright-free image under Creative Commons License
Summary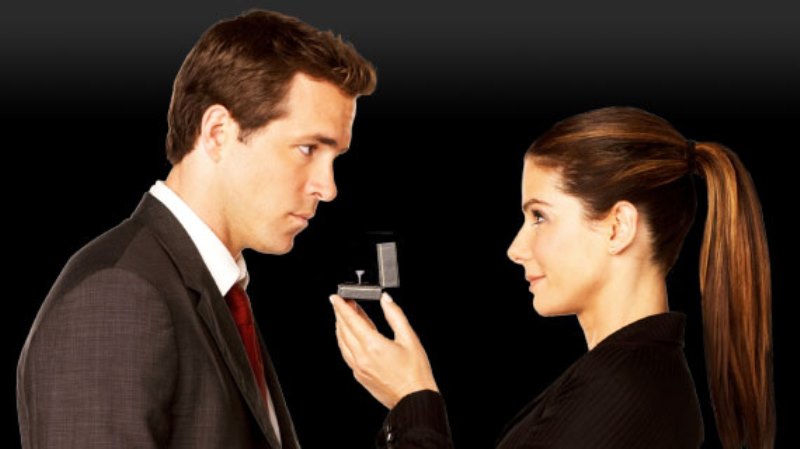 Article Name
6 best marriage proposal fails
Author
Description
With marriage proposals becoming grander and splashier, here's a look at the best marriage proposal fails!