Sunny Leone- the name needs no introduction. From the time Bigg Boss made her a household name in the country to the time Jism 2 set her permanently in Bollywood annals and I shall daresay, for good, there's been no looking back for the 34-year old former porn star. And I mention her roots in porn here because her candid and unapologetic admission to her tremendously successful career in the adult film industry in North America is admirable especially in the face of moralist pricks who cannot decode the 'paheli' behind this leading Bollywood actor's zero-f*cks-to-give attitude about those looking to unzip some remorse or regret in her about her pornographic past.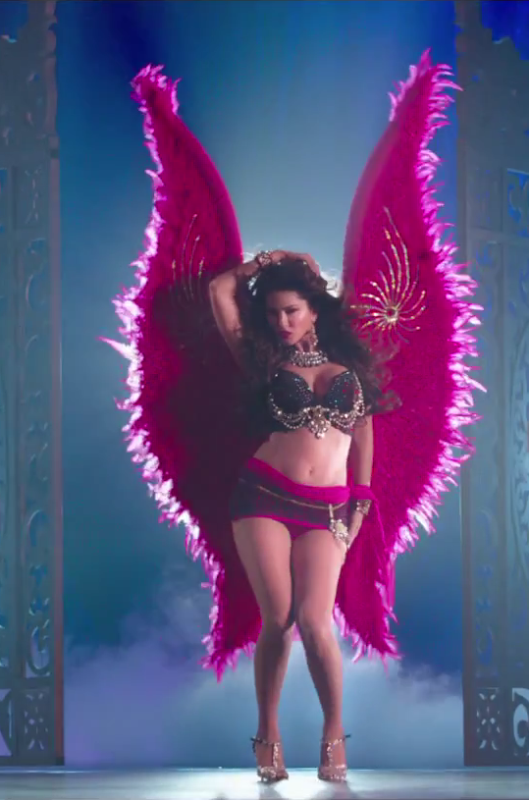 Image source: Youtube
Much more than what she did for a living years ago, Sunny has undoubtedly created a niche for herself in Bollywood, stirred the pages of Forbes as one of the top 100 celebrities in the world and is the most searched name on Google for the fourth year in a row! If that were small achievements by any parameter, she is also a successful businesswoman and not to forget, an incredibly warm human being and a loving wife! But sadly, all of these remarkable accomplishments go for a toss when a woman who chose 'porn' as a viable source of livelihood by her own 'volition' and proudly so- with no history of being 'abused, beaten or molested' whatsoever- is seated opposite a judgmental and blatantly misogynist veteran news anchor who cannot accept her career as a porn star.
---
Suggested read: 10 times Bollywood actresses called out gender inequality in society
---
The anchor we speak of is none other than The Hot Seat veteran anchor- Bhupendra Chaubey who interviewed Leone at Mehboob Studio in Mumbai a couple of days prior to her first release for the year- Mastizaade. Sadly, the entire interview focused on everything but her upcoming film or her Bollywood career and accomplishments. Fixated and almost 'troubled' by her past, Chaubey kept shooting a volley of offensive questions for the actress to answer. Almost determined to get her to admit that she MUST inevitably regret her career choice or view herself not as an actor but just another scantily clad 'item girl' who makes 'Indian housewives view her as a threat,' Chaubey left no stone unturned in being outright condescending and disdainful of her past. If that weren't enough, he kept interrupting the actress' answers to shoot yet another question that'd elicit a response he believed he'd have liked to hear!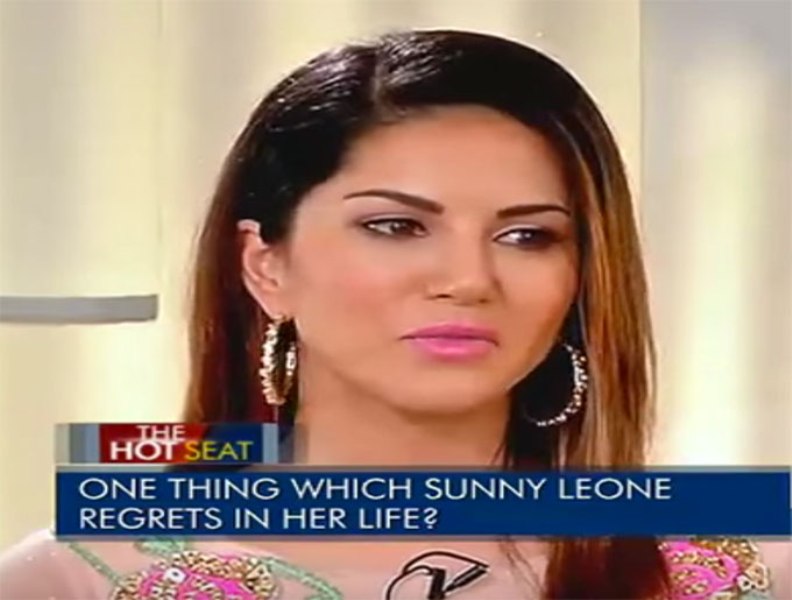 Image source: Youtube
Sunny Leone, however, kept her poise and tackled all the distasteful questions with the dignity of a queen and even chipped in a witty rejoinder about how 'reactions' to her are simply tokens of her being powerful. To Chaubey's obnoxious question about how Atul Anjan points out to the moral malaise Leone has brought in, corrupting the morality of Indian society and misdirecting youth, the ever-brave Sunny Leone replies,
"You're thinking about me all day, enough to put me in your speeches. I'm waiting for the day when Obama makes a speech about me."
You go, girl!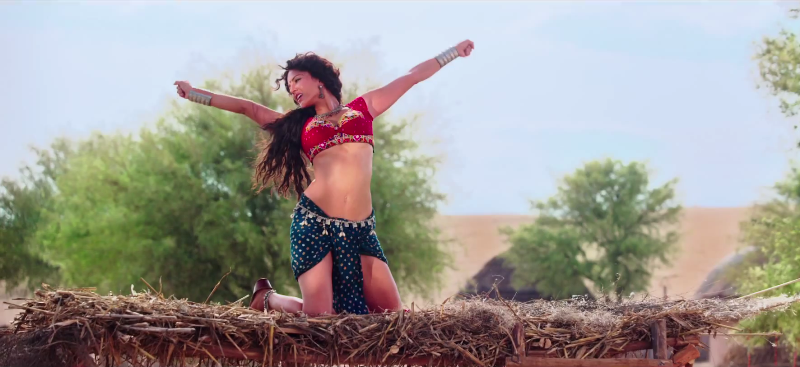 Image source: Youtube
In fact, the entire interview flows in the same vein eliciting rage from the likes of all people who know what it is to promote freedom of choice and respect it- until the issue of moral corruption hits an abysmal low. If trying to get Sunny to admit that she is 'responsible' for India being the largest consumer of porn wasn't enough, Chaubey stooped to his worst in averring he might get corrupted by just sitting and interviewing her! Sunny's response-
"I can leave, if you want me to."
Chaubey's panicky 'not at all' reaction notwithstanding, I believe this one judgmental AF interview has wiped out my belief in Indian media forever! And as for Sunny Leone, even #MoreRespect
Message to all the Chaubeys out there- grow up!
Watch the interview here:
Featured image source: Youtube
Summary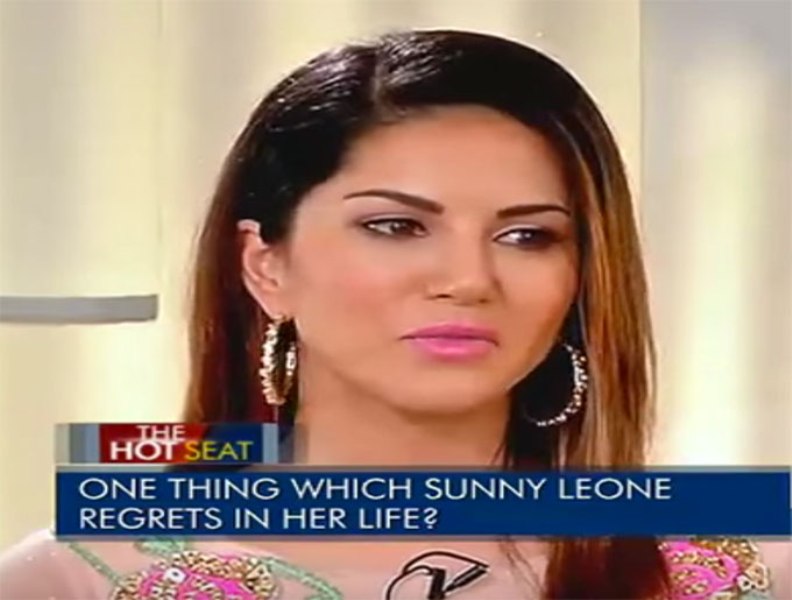 Article Name
This Sunny Leone Interview Will Uproot Your Belief In Indian Media Forever
Author
Description
Sunny Leone #Respect Bhupendra Chaubey @#$%&*