Sheryl Sandberg, COO of Facebook, lost her husband Dave Goldberg on May Day, 2015, in a freakish accident while the couple was vacationing in Mexico. Dave was 47. In a moving and touching tribute, Sheryl calls Dave 'her rock,' and expresses her gratitude for having known and loved him for all those years. Previously, she had drawn attention to the huge support that Dave extended to her, which helped her become successful. The couple was in a Shared Earning/Shared Parenting Marriage.
Image source: Google, copyright-free image under Creative Commons License
This is not the first time that the accomplished lady has spoken about her true partnership with her husband. On March 11th, 2013, Sheryl Sandberg came out with her first book, Lean In: Women, Work, and the Will to Lead, with co-author Nell Scovell. In the Lean In book, Sheryl talks about the business leadership and development, the rather touchy subject of lack of women in government and business leadership positions, and feminism. She also touches upon the subject of how women have to either choose between a career and a personal family life. She goes on to explain that it needn't be that way, and that women can have a well-balanced personal and professional life if they have a supporting partner. Sheryl, in her Lean In book, dedicated a whole chapter to explain how integral her husband Dave was in helping her career soar while feeling that family matters weren't being neglected.
---
Suggested read: Sheryl Sandberg's moving tribute to husband Dave Goldberg
---
In the book, she wrote about her husband thus:
"I could not do what I do without my husband, Dave. Still, like all marriages, ours is a work in progress. Dave and I have had our share of bumps on our path to achieving a roughly 50/50 split. After a lot of effort and seemingly endless discussions, we are truly partners."
Image source: Google, copyright-free image under Creative Commons License
So, it is only fitting for us to bring you some of the impactful Sheryl Sandberg quotes from her Lean In book, which show how, having found a true partner in Dave, she was able to impart her wisdom and experience to all the women of the world:
1. "When looking for a life partner, my advice to women is date all of them: the bad boys, the cool boys, the commitment-phobic boys, the crazy boys. But do not marry them. The things that make the bad boys sexy do not make them good husbands. When it comes time to settle down, find someone who wants an equal partner. Someone who thinks women should be smart, opinionated and ambitious. Someone who values fairness and expects or, even better, wants to do his share in the home. These men exist and, trust me, over time, nothing is sexier."
Words to live by.
Image source: Google, copyright-free image under Creative Commons License
2. "I truly believe that the single most important career decision that a woman makes is whether she will have a life partner and who that partner is. A woman who can find someone who is willing to share the burdens – and joys – of home life will go further in her work life."
This right here is what women should look for in their desired life partners. A true partnership that doesn't make them feel guilty or seem like they're sacrificing their personal life for their professional one or vice versa.
3. "At the start of a romance, even though it may be tempting for you to show a more classic girlfriend-y side by cooking meals and taking care of errands, hold yourself back from doing this too much. If a relationship begins in an unequal place, it is likely to get more unbalanced if and when children are added to the equation. Instead, use the beginning of a relationship to establish the bar for the division of labor."
Take note, ladies.
Image source: Google, copyright-free image under Creative Commons License
4. "Fortune does favor the bold and you'll never know what you're capable of if you don't try."
How true! This holds true in one's love life as well. For fear of being rejected or some other deep-seated fears, people don't act on their impulses – whether it's asking out a woman on a date or taking the relationship to the next level. Unless you ask, you don't know what the other person is going to say. Be bold and take that next step. If you do get turned down, you'll at least have the satisfaction of having given it a shot.
5. "I hope you find true meaning, contentment, and passion in your life. I hope you navigate the difficult times and come out with greater strength and resolve. I hope you find whatever balance you seek with your eyes wide open. And I hope that you – yes, you – have the ambition to lean in to your career and run the world. Because the world needs you to change it."
Being self-aware, knowing what you want in life, is truly amazing. If you're already there, good for you. If not, then you need to get there, for if you don't really know what you want in life, then nobody will be able to help you. Know yourself, love yourself, live it up.
---
Suggested read: Best relationship advice from 10 Hollywood celebrity couples
---
6. "I have never met a woman, or man who stated emphatically, 'Yes, I have it all.' Because no matter what any of us has – and how grateful we are for what we have – no one has it all."
Amen to that! You are not superwoman or superman; so stop trying to be one. If you need help, just ask for it. This goes for relationships as well – if you know something is not right, talk about it with your partner. If you still feel something is missing, talk to a therapist or a relationship counselor. There is nothing wrong with admitting that you need help.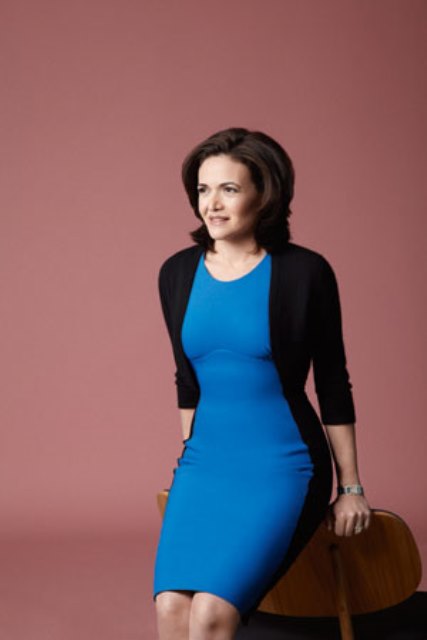 Image source: Google, copyright-free image under Creative Commons License
7. "I learned that effective communication starts with the understanding that there is MY point of view, (my truth), and someone else's point of view (his truth). Rarely is there one absolute truth, so people who believe that they speak THE truth are very silencing of others. When we realize and recognize that we can see things only from our own perspective, we can share our views in a nonthreatening way. Statements of opinion are always more constructive in the first person 'I' form. The ability to listen is as important as the ability to speak. Miscommunication is always a two way street."
Effective communication is one of the basic tenets of a healthy and stable relationship. Remember, your partner is not a mind-reader. If you're upset about something, let them know about it. If you want something changed, again, talk. Women have this tendency of dropping subtle hints and clues to their men, who, more than likely don't pick up on these. This only leads to resentment that festers and blows up at a future unexpected moment. Don't let wounds and resentment fester; talk it out.
The above Sheryl Sandberg quotes from her Lean In book truly resonated with me. If you want to read and learn more about 'leaning in,' pick up a copy of the book and start reading. Pronto.
Featured image source: Google, copyright-free image under Creative Commons License
Summary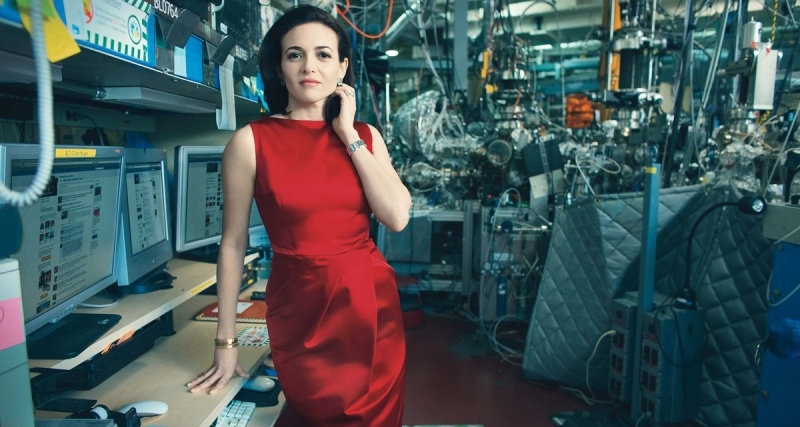 Article Name
Lean In Book: Sheryl Sandberg Quotes On Relationships
Author
Description
Sheryl Sandberg's 'Lean In' book may be for professional women, but it also has nuggets of relationship advice in it. Here are some Sheryl Sandberg quotes.