While it is disheartening that literature or any form of art, for that matter, is still subject to distinction by gender, while all writers at NLT (and many more in the world, men and women) long to see a day when the world shall do away with the gender divide and such pieces won't be necessary, here we are, again. Celebrating women writers, because that's the breakdown by which the world abides.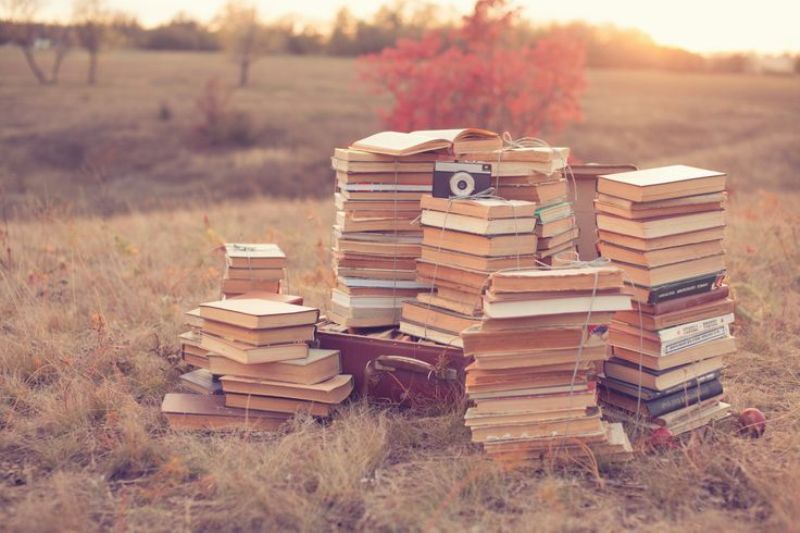 Image source: Pinterest
---
Suggested read: Children's books you must bring home to read to your daughter
---
After a day of extensive scanning and sifting through our bookshelves and Kindle reading lists, we came up with the definitive miss-nots in the world of best books for women written by women writers in the past two decades. So, barge in to take a critical look at gendered expectations, women's issues, and the urge to break free. On the journey, don't be surprised to discover a wide gamut of talent, wordgasms and a common, unified attempt to make of every woman 'who she wants to be.'
1. The God Of Small Things by Arundhati Roy: Packing in political fable, psychological drama and fairy tale to bring alive the 'human condition,' the novel is, in its poignant and powerful account of the lives of twins Rahel and Estha, an anti-Bildungsroman that sets out to prove what Ms. Roy's narrator asserts as an inevitable truth of human life,
"Perhaps it's true that things can change in a day. That's a few dozen hours can affect the outcome of whole lifetimes. And that when they do, those few dozen hours, like the salvaged remains of a burned house — the charred clock, the singed photograph, the scorched furniture — must be resurrected from the ruins and examined. Preserved. Accounted for."
If that universal force doesn't draw you in, you shall, perhaps, be convinced when I tell you that at its heart, the story is a moving account of human emotions, in all their nakedness. It sings of their understated beauty and lays bare their festering wounds, in the same breath. No contrived artifice, no ambiguity- just raw, bare emotion. And nowhere does the story betray this singular intent. In fact, it says so itself,
"It didn't matter that the story had begun, because Kathkali discovered long ago that the secret of Great Stories is that they have no secrets. The Great Stories are the ones you have heard and want to hear again. The ones you can enter anywhere and inhabit comfortably. They don't deceive you with thrills and trick endings. They don't surprise you with the unforeseen. They are as familiar as the house you live in. Or the smell of your lover's skin. You know how they end, yet you listen as though you don't. In the way that although you know that one day you will die, you live as though you won't. In the Great Stories you know who lives, who dies, who finds love, who doesn't. And yet you want to know again."
If you believe in the power of 'small things,' this book is your nirvana.
2. Interpreter Of Maladies by Jhumpa Lahiri: Lahiri's debut collection of short stories are stories of marriages that have been arranged, rushed into, betrayed, invaded and exhausted. But wait, do not dismiss this as yet another collection of stories about love's failure, dissolving marriages and baffling battles for the future. Lahiri weaves in each story of retired resignation a recourse for rebirth. In each giant pang of disappointments is a carefully placed tinge of hope- a hope to learn more, a hope to be more, a hope to transcend self-defining boundaries. Take for instance, this brutally honest picture painted in the book,
"Eventually I took a square of white chocolate out of the box, and unwrapped it, and then I did something I had never done before. I put the chocolate in my mouth, letting it soften until the last possible moment, and then as I chewed it slowly, I prayed that Mr. Pirzada's family was safe and sound. I had never prayed for anything before, had never been taught or told to, but I decided, given the circumstances, that it was something I should do. That night when I went to the bathroom I only pretended to brush my teeth, for I feared that I would somehow rinse the prayer out as well. I wet the brush and rearranged the tube of paste to prevent my parents from asking any questions, and fell asleep with sugar on my tongue."
I presume I ain't going too far if I assert that it is well nigh impossible for any reader of Lahiri's sympathetic tales to not pull out a tuppence (or more) to toss into the wishing well of her characters, the one that glistens with a hundred odd pennies of pain and hope.
3. Fingersmith by Sarah Waters: Urgent, unnerving characters that spring to life from the breathing portraits on the page, Fingersmith delights the readers with what is Waters' third and in many ways, terrific historical crime novel. Winner of the Lambda Literary Award for Lesbian Fiction, the novel features a lesbian protagonist grappling with the triad of thievery, poverty and sensuality. Of course, I may be ruffling more than a few feathers when I paint it as lesbian fiction, for it marginalizes and constricts the book, pushing it to a corner, more remote than it deserves but suffice it to say, it is a thriller, a love story and a crime novel, all at once- dishing out more sumptuous platters for consumption than one can gulp down. However, this is as far as I go with revealing the morsels of plot. I shall only leave you with the ferocity of Fingersmith,
"I should have been sorry for her, at any other time; but for now if they had laid her and ten more ladies like her down upon the floor and told me my way out was across their backs, I'd have run it with clogs on."
---
Suggested read: 15 motivational books FOR women BY women that are truly inspirational
---
4. On Beauty by Zadie Smith: While Smith might have spent some time scraping the soil off the terrain staked out by her literary precursors in that she borrows her title from Elaine Scarry whilst also paying a subtle, yet solid homage to Forster's Howards End, her impressive effort in On Beauty is far too beautiful for words. All the more impressive for the multitude of worlds it contains and the ease with which her expansive, witty and magnanimous narrative keeps them thriving. Delineating the struggles of Kiki, a black woman who suffers isolation as the wife of a white professor, the novel is a fascinating exploration of issues surrounding identity and self-definition. From the horse's mouth, it'd be,
"Stop worrying about your identity and concern yourself with the people you care about, ideas that matter to you, beliefs you can stand by, tickets you can run on. Intelligent humans make those choices with their brain and hearts and they make them alone. The world does not deliver meaning to you. You have to make it meaningful…and decide what you want and need and must do. It's a tough, unimaginably lonely and complicated way to be in the world. But that's the deal: you have to live; you can't live by slogans, dead ideas, clichés, or national flags. Finding an identity is easy. It's the easy way out." 
5. Beyond Black by Hilary Mantel: With a premise that haunts you long after you've gobbled up every slice on the pages, twice-Booker-winner Mantel takes you on an intriguing journey in her paranormal novel, where her protagonist Alison Hart, a 'medium' takes her psychic show to the road. She's towing more luggage than she thinks- the burden of her own traumas, the baggage of her past, the weight of her demons- and as readers, you'd be driven restless until you know if a 'full' exorcism is possible! Seedy at its best, Mantel takes that proverbial route between heaven and hell and transcribes it for real, on the page. If you are a literal literature person (sounds like an oxymoron to me), this book isn't for you. But if you have a 'vision' that extends beyond the worlds you can grasp, maybe you'll find the other dark, subversive vision Mantel had in penning this rather vision-ary novel about unhappiness and ugliness. If you have Mantel and Hart's eye, that is. For where else can a harsh truth be uttered so directly as here,
"At some point on your road you have to turn and start walking back towards yourself. Or the past will pursue you, and bite the nape of your neck, leave you bleeding in the ditch. Better to turn and face it with such weapons as you possess." 
6. The Penelopiad by Margaret Atwood: I have read so many women writers but Atwood, somehow, seems to remain my number 1. There's a reason- her agenda remains righteously feminist, unerringly. And while there's no denying the power of her verse or the undisputed supremacy of The Handmaid's Tale as an authentic picture of female subjugation, it is when your idol turns comrade-in-arms and gathers enough ammo to challenge the 'absence,' or to be more correct 'erasure' of women's voices from history, that you start to be enthused for more than simply, reading the words on the page! Taking authorial control off the hands of Homer, she desecrates the popular epic in a witty reconstruction of what'd be the celebration of the heroine, Penelope who suffers a long drawn-out domestic vigil as she waits for her husband to return. Not groundbreaking territory in that the genre has seen precursors and continues to enjoy immense popularity with all writers who delight in widening gender perspectives, the book, still, remains an enjoyable read and justifiably a congratulatory effort, given the truly Herculean feat it nails.
7. Persepolis:The Story Of A Childhood by Marjana Satrapi: Not a known name in the legion of women writers, Satrapi builds in Persepolis a humorous and haunting memoir of a girl in Iran whose childhood experiences of bliss, trauma and grief are documented in part-graphic, part-textual form for the benefit of those who do not recognize the sadness implicit in a world that declares itself pro-childhood whilst forcing its children to grow up. While the book created quite a stir owing to the discrepancy between intended audience and its mature, and pretty explicit subject matter, it is a must-read on my list of books by women writers, for where else would you find a first-hand account of life in post-Islamic Iran than here,
"I wanted to be justice, love and the wrath of God all in one." 
8. A Girl Is A Half-Formed Thing by Eimear McBride: Truth spilling, uncompromising and brilliant are the words that pop to mind when one is trying to do justice to McBride's debut novel. A book flooded with the staccato thoughts of an unnamed, yet dissociated protagonist grappling with life with a ranting Catholic mother, a disabled brother and a perv uncle, it'd be easy to dismiss the novel from your to-read list, simply by looking at this quintessential 'Irish' description. But stay, for the much-welcome stream-of-sub consciousness style makes a comeback, and like its modern-age equivalent in music, the rap song, leaves a reader reeling in the words (lyrics) and consequentially, out-of-breath. Soaked in all things guilt, this book is, of course, unlike any other you've ever read. It isn't easy on the mind, it doesn't 'feel good,' but it definitely earns emotional currency. For the uninitiated, the fragmented style, the intertextual tricks and the breaks in syntax may be off-putting but to those who've earned their passes on the journey, the exploration will be every bit the intense, exhausting but hard-won adventure always sought. Difficult and gripping, in the same vein, the book is a 'half-formed' lump in your mind that makes you want to pry, out of overwhelming necessity to know what's inside! And once you do,
"You'll give her name. In the stitches of her skin she'll wear your say." 
9. Lean In: Women, Work And The Will To Lead by Sheryl Sandberg: I will admit it- I am a fiction person. But when the COO at Facebook- an admirable woman, both inside and outside the workplace- writes something, you sit up and take notes. Copiously. An unparalleled gift to all women who wish to spread out their wings and fly, Sheryl Sandberg, the founder at LeanIn.org gives you all the know-how you need to be right where you wish to be, without meeting the fate of an Icarus. For those of you worrying about the book being a preachy-babel, know that it builds on experiential learning- including incidents from the lives of other notable women leaders like Padmasree Warrior and Arianna Huffington. And oh, just in case, you need more reason,
"I hope you find true meaning, contentment, and passion in your life. I hope you navigate the difficult times and come out with greater strength and resolve. I hope you find whatever balance you seek with your eyes wide open. And I hope that you – yes, you – have the ambition to lean in to your career and run the world. Because the world needs you to change it." 
---
Suggested read: 15 good books that are a must-read for women entrepreneurs
---
10. The Woman I Wanted To Be by Diane von Furstenberg: If the title isn't riveting enough, let's just say it exhorts you to be the woman you really want to be. And oh, it will make you question if who you think you want to be is really who you want to be,
"I'm grateful I never thought of myself as beautiful when I was young. We all fade somewhat as time goes on. Women who rely only on their beauty can feel invisible later in life. It's sad, for I feel in the latter part of your life you should feel fulfilled, not defeated. Youth is wonderful; it's exciting because it is the beginning of life. But it is essential to learn from the past and look into the future without resentment."
And that's a wrap from us! Oh, read, READ and then, read some more of these best books for women!
Featured image source: aurorametro
Summary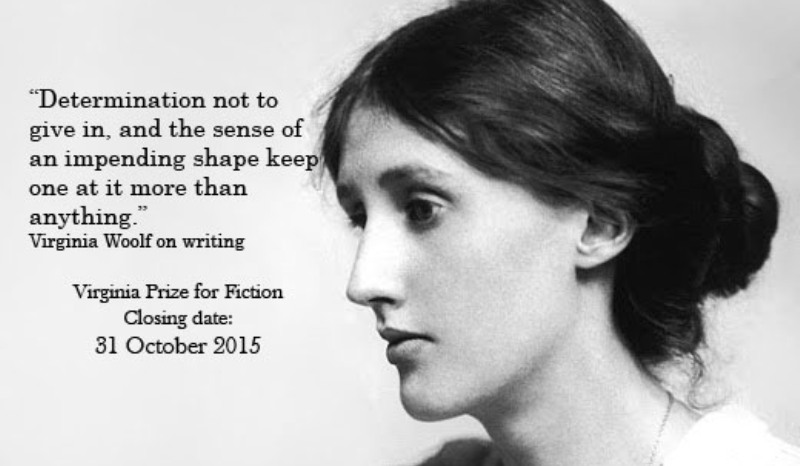 Article Name
The NLT List Of Best Books FOR Women BY Women Writers You MUST Read, If You Haven't Already
Author
Description
Best books FOR women, BY women writers, whose writing speaks for itself!